Halsey and Alev Aydin are officially parents!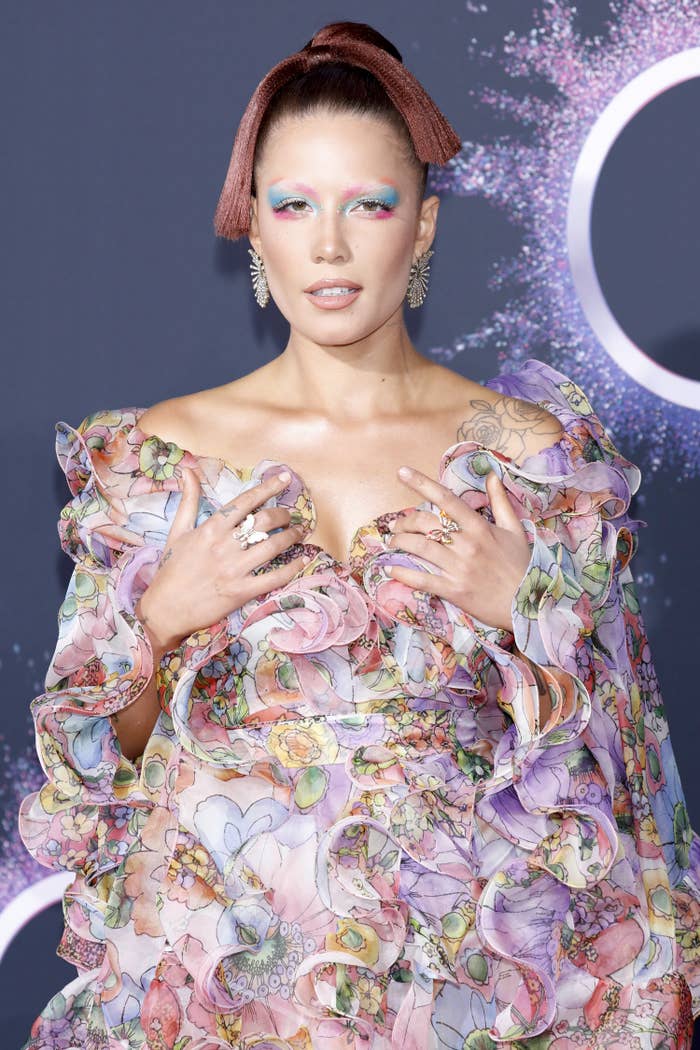 The musician and their partner welcomed a newborn last week. Halsey shared precious photos taken after the baby's birth on Instagram today, with a caption announcing the little one's name.
"Gratitude. For the most 'rare' and euphoric birth. Powered by love," Halsey wrote, adding that their first child entered the world on July 14 and is named Ender Ridley Aydin.
Halsey initially revealed that they were expecting a baby last January, confirming the news with a stunning photoset shared on Instagram. "Surprise!" she captioned the post.
The singer, whose fourth album is due for release at the end of August, continued to document their pregnancy on social media during the months that followed.
In addition to capturing milestones and celebratory moments, like their baby shower, in photos, Halsey shared reflections about creating new life, and what the experience has taught her.
The physical and emotional transformation of having a child also inspired the cover artwork for Halsey's next album, If I Can't Have Love, I Want Power. She unveiled the image a couple of weeks ago, and described it as one that "celebrates pregnant and postpartum bodies as something beautiful, to be admired."
"It was very important to me that the cover art conveyed the sentiment of my journey over the past few months. The dichotomy of the Madonna and the Whore," Halsey continued, writing about the cover photo. "The idea that me as a sexual being and my body as a vessel and gift to my child are two concepts that can co-exist peacefully and powerfully."