Here's Why The Queen's Speech Will Be A Battle For The Government
Spending cuts, big reforms to public services, and a tiny majority in the Commons. BuzzFeed News finds out why it's a perfect storm for the Tories.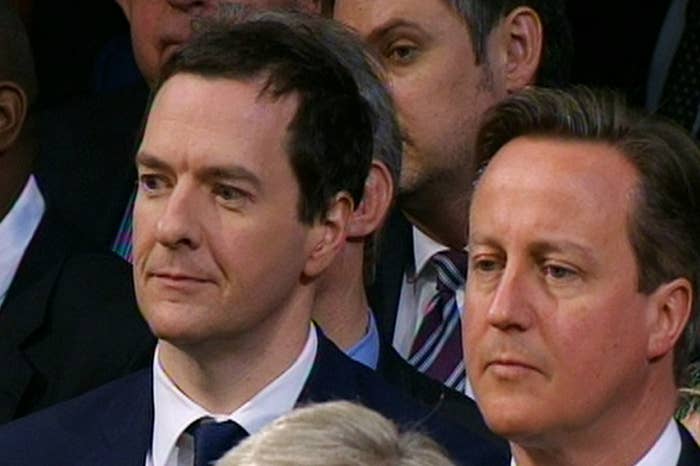 It's that time of year again – the Queen's Speech, when the government unveils yet another load of new policies.
On Wednesday the monarch will, for the 65th time, read out what the government has in store for parliament over the next year. Measures to crack down on terrorist extremism, reform prisons, shake up human rights, and kick off space tourism are among the plans expected.
But the ambitious programme comes at a tricky time for ministers, following a raft of embarrassing U-turns over policies ranging from disability cuts to forcing schools to become academies. That's partly because the Tory government has a slender working majority of just 17 – and Conservative backbenchers are getting increasingly bold about standing up to outgoing prime minister David Cameron.
The Institute for Government think tank warned in a report this week that the government needed to spend more time thinking through new policies and stop rushing things through.
BuzzFeed News spoke to report author Daniel Thornton. "A combination of austerity, ambitious reforms and a weak position in parliament means they need to move carefully, they need to consult, they need to look at the capacity of the system to make change," he said.
"They're rushing ahead on all fronts – it's big cuts in departments and agencies as well as big changes to the way they're run. Even where they get legislation through, if a service is really under strain, what they're trying to do won't be effective."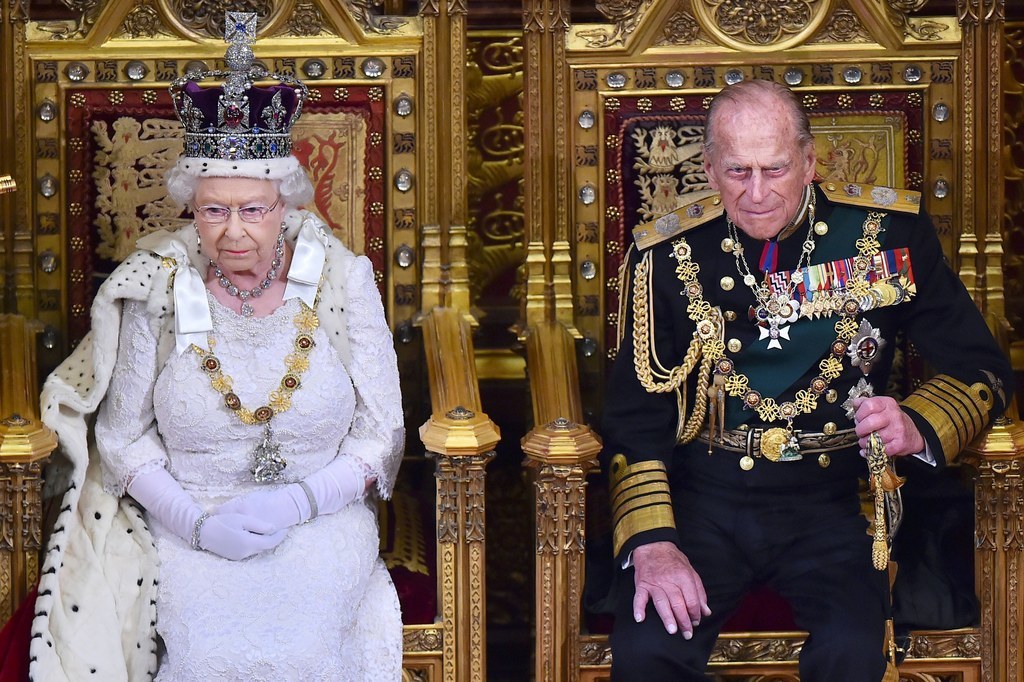 So what can we expect from the Queen's Speech? A crackdown on "extremists" is likely to be the centrepiece.
According to multiple reports, the government will unveil a counterextremism bill aiming to ban organisations that promote Islamic extremism. It will also give councils new powers to shut down mosques, madrassas, and other premises that "promote hatred" and prevent "hate preachers" from working with young people. The bill was expected to have been published by now but there has been a big row behind the scenes over the definition of "extremism". Campaigners are worried that the definition will be too broad and simply end up alienating British Muslims.
There will also be a move towards axing the Human Rights Act.
The Tories have long sought to abolish the Human Rights Act and replace it with a British Bill of Rights. Cameron reckons the move will make sure that UK courts, rather than judges in Strasbourg, have the final say over human rights cases. But the new bill will stop short of original plans for Britain to quit the European Court of Human Rights (ECHR) altogether. Only three weeks ago, home secretary Theresa May said the UK should leave the ECHR – but the government isn't convinced that will get through parliament. Either way, the new bill is likely to cause a fresh cabinet split and much controversy with campaigners. But Cameron hopes it will convince wavering voters that the government is getting tough with Europe ahead of the 23 June referendum on whether the UK should remain in the EU (even though the ECHR isn't part of the EU).
Oh, and limiting the powers of the House of Lords.
The Tories might have a slim majority in the Commons but they don't even have that in the Lords. And peers have wasted no time in recent months in rejecting key policies they don't agree with, such as chancellor George Osborne's planned tax credit cuts. After that happened last year, the government announced a review into the powers of the upper house by former Lords leader Lord Strathclyde.
Strathclyde recommended that MPs should always get a veto over secondary legislation, also known as statutory instruments. Unlike complex primary legislation known as bills, these are meant to be used for simple, non-controversial law changes. But Labour has warned that the government will now increasingly turn to statutory instruments to push its policies through parliament. Thornton told us the lords would be "pretty fired up" about having their wings clipped. "They may be more inclined to block other things as a way of asserting their rights," he said.
The government will emphasise just how much it wants to turn schools into academies – even if it can't force them any more.
The prime minister declared last month that "we are going to have academies for all, and it will be in the Queen's Speech". Yet just a few days later, education secretary Nicky Morgan quietly dropped the plan to force – through legislation – all state schools in England to become academies. She bowed to pressure amid fury from Tory backbenchers, teachers, and parents. So although we can expect the government to underline its aim of transforming all schools into academies, it will be a rather scaled-down version of what it was hoping to announce.
Thornton told BuzzFeed News that the government hadn't helped itself by launching the policy in the Budget. "You make an announcement in the Budget, you haven't done the normal consultation and preparation in the run-up to it, and it makes it harder for you," he said.
There will be a shakeup of the adoption and care system.
Cameron said on Sunday that he was "unashamedly pro-adoption" – yet adoption numbers have almost halved in the past two years. So we can expect new laws to encourage people to adopt, with more children placed in permanent homes rather than with distant family. There will also be more support for care leavers into adulthood, with councils expected to help them find a house and a job. Young people leaving care will also be assigned a mentor until the age of 25.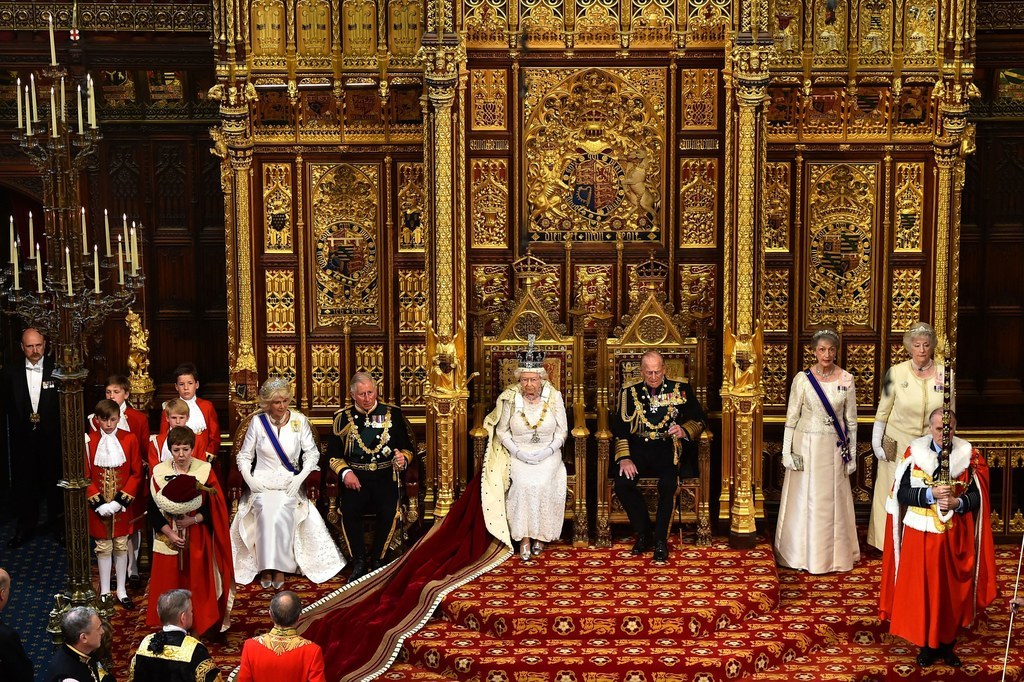 Prisons will get their "biggest shakeup since Victorian times".
Six prisons – HMP Wandsworth, HMP Holme House, HMP Kirklevington Grange, HMP Coldingley, HMP High Down, and HMP Ranby – will be turned into "reform prisons" by the end of 2016, with more to follow in the years ahead. It means governors will get new powers over how prison budgets are spent and whether to opt out of national contracts, and new freedoms over family visits, education, and rehabilitation services. In a statement on Wednesday morning, justice secretary Michael Gove said trusting governors to get on with the job would cut reoffending rates and improve public safety.
But Thornton warned that this was an example of major reforms to public services at a time of deep spending cuts. "With prisons, spending has been cut quite a lot under the coalition and you've got warning lights blinking – violence in prisons is up. Now, on top of that, Michael Gove is planning an academies programme for prisons. Now, autonomy could help, because if you have someone looking over your shoulder all the time it's not very productive. But prisons are tricky institutions."
And there will be new laws paving the way for driverless cars and Britain's first commercial spaceport.
Driverless cars have already been trialled in the UK but legislation will enable them to be insured under ordinary policies. The government is also considering eight potential sites – six in Scotland, one in England, and one in Wales – for a new spaceport that could launch commercial satellites and even tourists into space.
Transport secretary Patrick McLoughlin said: "Driverless cars and commercial space flight might seem like something science fiction, but the economic potential of the new technology is huge and I am determined the UK gets maximum benefit."