Government Abandons Plan To Force All English Schools To Become Academies
The U-turn was briefed to the BBC on a busy election results day.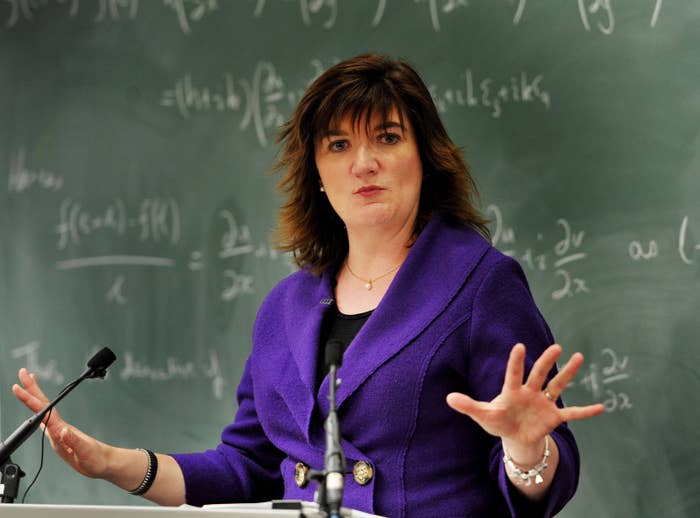 The government has abandoned its controversial plan to force all state schools in England to become academies.
Education secretary Nicky Morgan bowed to pressure amid fury from Tory backbenchers, teachers, and parents over the move, which was first announced in the Budget by chancellor George Osborne.
The U-turn was quietly briefed to the BBC on Friday afternoon, when the media was busy digesting local election results from across the country.
It is a highly embarrassing move for David Cameron, who has repeatedly defended the plan. Last month the PM dismissed Labour's claims of a "top-down reorganisation", saying: "Let's get on with it [and] finish the job."
Under the plan, all schools were expected to have converted into academies or be in the process of doing so by 2022. But now the government has decided this date is an aspiration rather than a deadline.
In a statement, the Department for Education said: "The government has decided, while reaffirming our continued determination to see all schools to become academies in the next six years, that it is not necessary to bring legislation to bring about blanket conversion of all schools to achieve this goal."
Morgan added: "I am today reaffirming our determination to see all schools to become academies. However, having listened to the feedback from parliamentary colleagues and the education sector we will now change the path to reaching that goal."
Ministers will continue to require "under-performing" schools to convert to academies. Some 104 "directive academy orders" have been issued to such schools in the last month, the DfE said.
Shadow education secretary Lucy Powell welcomed the U-turn.
Chris Keates, general secretary of the NASUWT teachers union, said: "This is another humiliating failure for the chancellor of the exchequer.

"Teachers, school leaders and schools have been subjected to an unnecessary period of anxiety and panic as a result of his ill-conceived and politically motivated statement, which did not even command the support of the Tory rank and file, particularly in local councils, and caused rebellion in his own ranks."