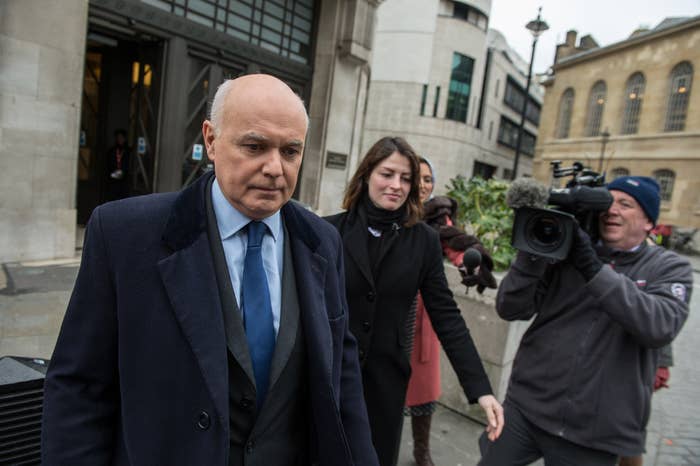 MPs will be forced to vote on a Budget with a glaring £4.4 billion black hole in it after the government scrapped planned cuts to disability benefits that have ignited a civil war in the Conservative party.
After a weekend dominated by bitter recriminations over the shock resignation of work and pensions secretary Iain Duncan Smith, the prime minister's spokeswoman admitted on Monday that George Osborne would not reveal where the money would come from to fill the gap until his Autumn Statement later this year.
She insisted that David Cameron "absolutely" had full confidence in Osborne after his Budget last week unravelled within 48 hours, prompting Duncan Smith to quit with an extraordinary attack on the chancellor and his austerity policies.
Duncan Smith has accused Osborne and Cameron of seeking to balance the nation's books at the expense of the poor and the young.
Osborne faced an outcry over his plans to curb personal independence payments (PIP) – which allow disabled people to obtain specially adapted equipment – while helping out wealthy people by cutting capital gains tax and raising income tax thresholds.
The cuts to PIP were estimated to save £4.4 billion over the next five years. Stephen Crabb, the new work and pensions secretary, will confirm the cuts have been abandoned in a statement in the House of Commons on Monday afternoon.
It means that on Tuesday, MPs will be voting on a finance bill without knowing where the £4.4 billion of projected savings will come from.
At a briefing for journalists in Westminster, the PM's spokeswoman refused to confirm that the money would still come from the welfare budget.
"There will be an opportunity for further forecasts at the Autumn Statement," she said. "The chancellor's already said he's looking at this issue and we will set out our approach at the Autumn Statement."
Autumn Statements typically take place in November or December.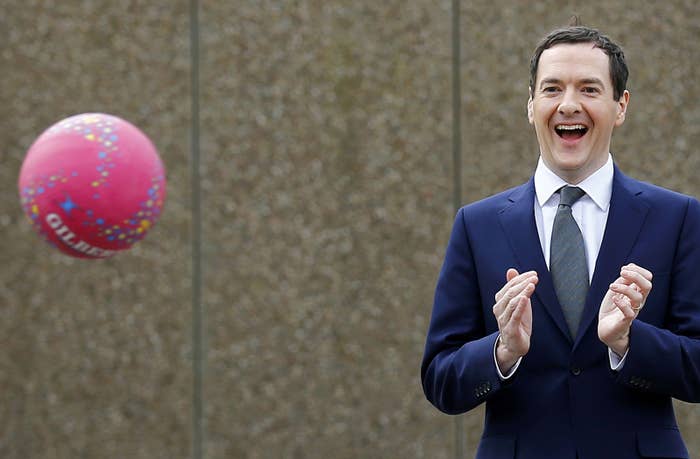 The spokeswoman said the government had "made clear that we're not going to seek to proceed with the changes to PIP payments in their current form".
"This was about focusing money on those that need it most," she said. "What's happened since is there's been a lot of concerns raised about the policy. The prime minister is a man who is willing to listen to concerns and seek to respond to them and that's why they're not going ahead."
She flatly rejected Duncan Smith's assertions on Sunday that the government was biased towards the rich and the old when it came to spending money.
"This government has been very clear that we want to focus on how do we as a country live within our means while making sure we are supporting those most vulnerable," she said.

"We are doing things to support people at a younger age in life than pensioners. We've got a new youth obligation for young people on benefits to help them develop the skills they need, we're investing in apprentices, the chancellor has set out a flexible lifetime ISA for those aged under 40.
"So we are taking a range of measures and that reflects that we are a one-nation government that is seeking to create opportunities for people at all stages of their lives."