Here's Everything We Learned From The Incredibly Personal Journal Entries Taylor Swift Published With Her Album
"I'm essentially based in London, hiding out ... We have been together and no one has found out for 3 months now."
Today, Taylor Swift has released her seventh album, Lover, which is filled with wall-to-wall bangers.
But alongside the four deluxe editions of the album, Taylor has shared over 100 pages of journals that she's religiously kept since the very early days of her career.
In 2004, Taylor wrote about meeting Scott Brochetta for the first time, and deciding she wanted to sign with his soon-to-be-launched label, Big Machine. The entry is pretty bittersweet in the context of the situation between them now.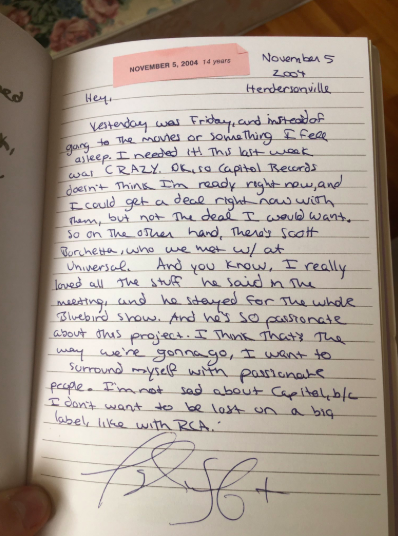 She wrote:
So Capitol Records doesn't think I'm ready right now, and I could get a deal right now with them, but not the deal I would want. So, on the other hand, there's Scott Borchetta, who we met with at Universal. And you know, I really loved all the stuff he said in the meeting, and he stayed for the whole Bluebird show. And he's SO passionate about this project. So I think that's the way we're gonna go, I want to surround myself with passionate people.
Taylor wrote an entry a week after the infamous 2009 MTV VMAs where Kanye West interrupted her acceptance speech and sparked a lengthy and complex feud between the pair.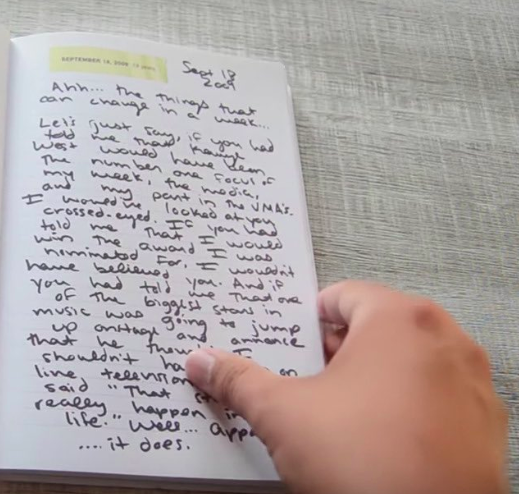 She wrote:
Ahh…the things that can change in a week. Let's just say that if you had told me that Kanye West would have been the number one focus of my week, the media, and my part in the VMAs, I would've looked at you cross-eyed. If you had told me that I would win the award I was nominated for, I wouldn't have believed you. And if you had told me that one of the biggest stars in music was going to jump up onstage and announce that he thought I shouldn't have won…
There's a heartbreaking entry written the night before the 2014 Grammys, when Red was nominated for Album of the Year. We of course know now that it failed to win.
She wrote:
It's the middle of the night and I was at the Clive Davis party tonight which means…the Grammys are tomorrow. Never have I felt so good about our chances. Never have I wanted something as badly as I want to hear them say "Red" is the Album of the Year.
Taylor's devastation at losing that award is well known. In fact, later that same evening she made it her mission to respond to the main criticism of Red — that it wasn't "sonically cohesive" — and create an album that was.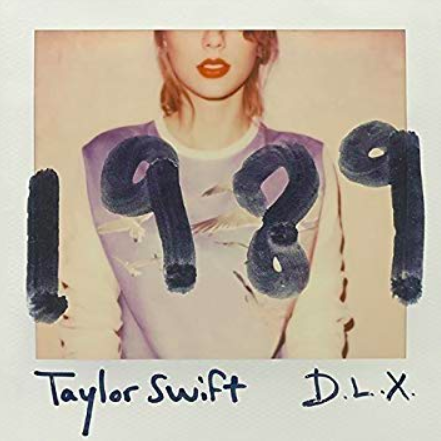 In 2013, she opened up about grappling with the realities of fame, likening the experience to being "hunted".
She wrote:
It's peculiar to me that after all these years I still get so anxious when I see a group of people staring, amassed outside my house, pointing camera phones up … They could never imagine how much that feels like being hunted. And no matter how big my house is or how many albums I sell, I'm still going to be the rabbit. Because the hunters will always outnumber me.
In August 2016, Taylor wrote: "This summer is the apocalypse."
And, finally, there's an entry written in January 2017, three months into her new relationship with Joe Alwyn, in which she reveals she's "essentially based in London" and "hiding out" in a bid to keep their romance a secret from the world.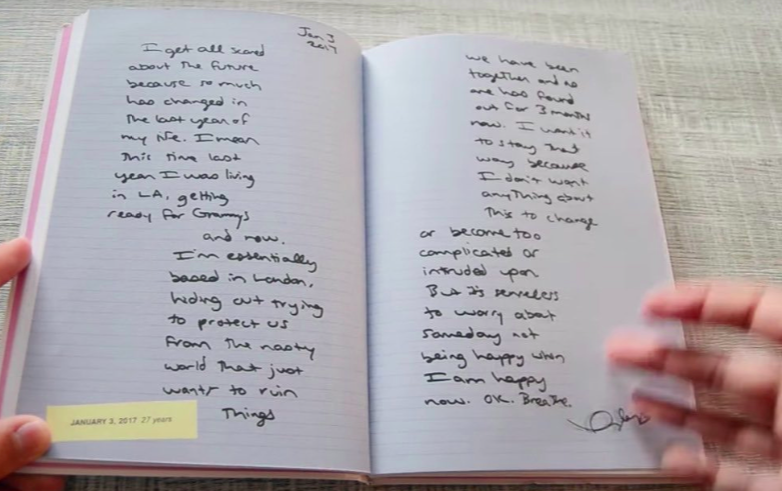 She wrote:
I get all scared about the future because so much has changed in the last year of my life. I mean, this time last year I was living in LA, getting ready for Grammys and now I'm essentially based in London, hiding out trying to protect us from the nasty world that just wants to ruin things. We have been together and no one has found out for 3 months now. I want it to stay that way because I don't want anything about this to change or become too complicated or intruded upon. But it's senseless to worry about someday not being happy when I am happy now. OK. Breathe.
Lover is available to buy/download/stream now.