Taylor Swift Released An Instantly Iconic Song About How Different Her Career Would've Been If She Were A Man
"And they would toast to me, oh, let the players play / I'd be just like Leo in Saint-Tropez."
As I'm sure you'll have heard, Swift has released her highly anticipated seventh album, Lover, and it's packed full of grade A bops.
From romantic masterpieces like "Lover" to the storming and instantly iconic "Cruel Summer", I'm not exaggerating when I say the album contains some of her best work to date.
But there's one song on the album that caught everyone's attention before it was even released. And that, my friends, is a track called "The Man".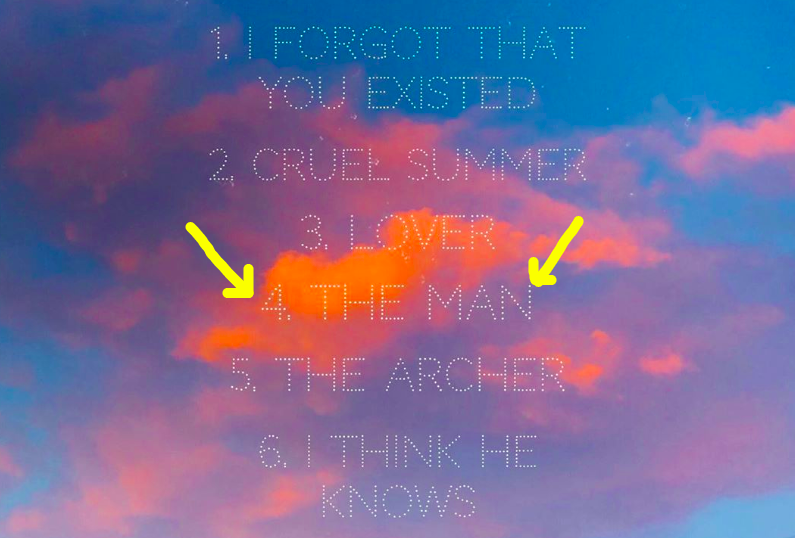 Speaking to Vogue in June, Swift revealed that the song was a "thought experiment" that "played with the idea of perception", and examined how her life and career might be viewed differently if she were a man.
And we were treated to some sample lyrics in the Vogue profile: "I'd be a fearless leader / I'd be an alpha type / When everyone believes ya / What's that like?"
But now we have the full song, and it's even better than we could have imagined.
The track begins by addressing how her relationships would have been perceived differently if she were a man. Swift suggests she'd have been praised for "playing the field" rather than being labelled a ~serial dater~.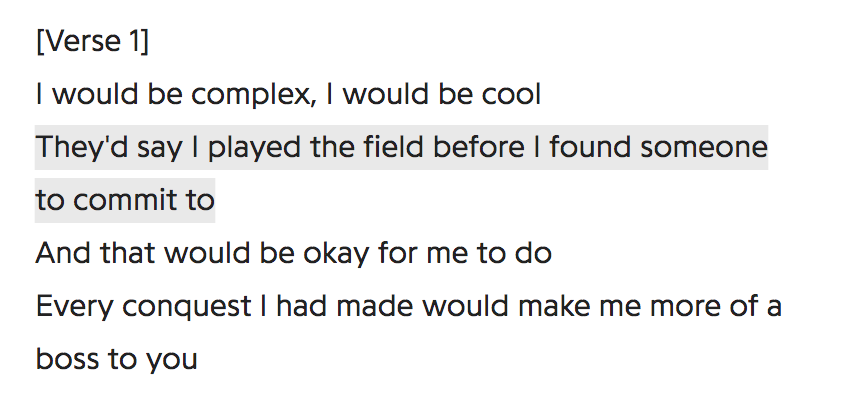 In the prechorus, Swift says that she'd be a "fearless leader" and an "alpha type", and wonders how it would feel to have "everyone believe" you.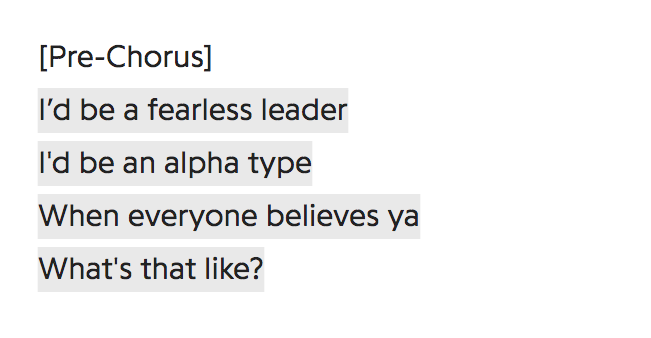 And in the chorus, she effectively alludes to being tired of putting in more work for less reward than her male counterparts.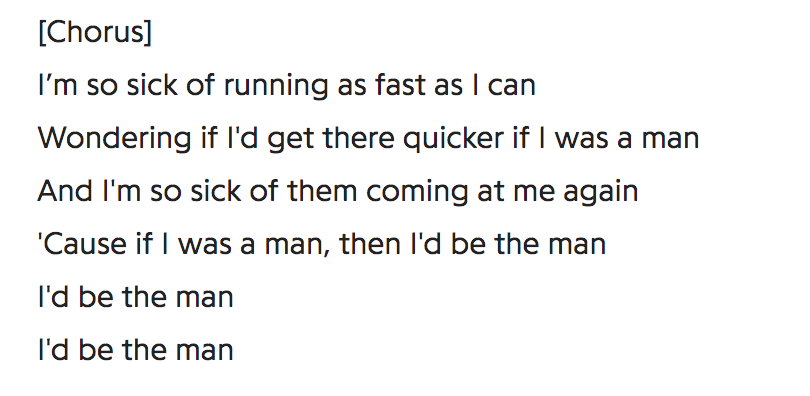 In the second verse, Swift discusses how she'd receive more credit for her work if she were a man, with less attention focused on her appearance and behaviour.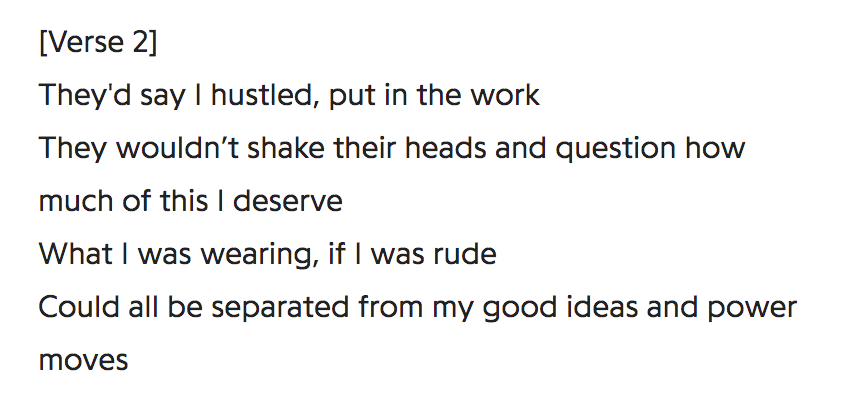 And then we reach this iconic lyric. Can you believe Taylor Swift is really out here ending sexism?

And, finally, the bridge of the song highlights the extent of the double standards in our treatment of men and women.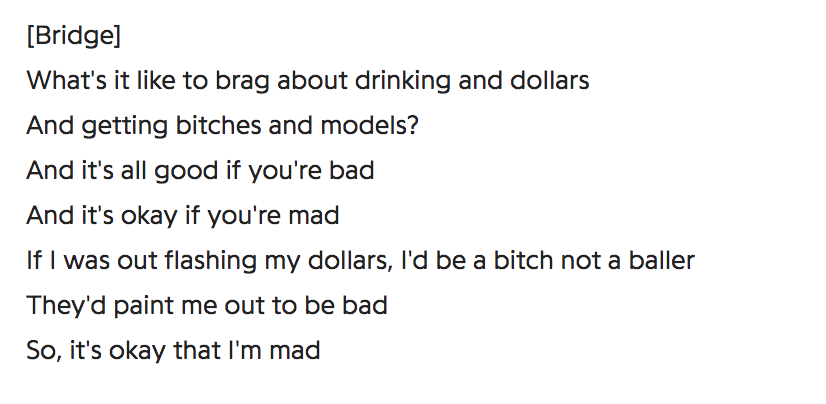 You can read the full lyrics to "The Man" here, and stream/download/listen the fuck out of Lover now.