Earlier this year, Kim Kardashian, Kylie Jenner and Khloé Kardashian all gave birth to daughters within three months of each other.
Over the weekend, Kim shared the first ever photo of all three babies together which she captioned: "The triplets." And wow was it adorable.
However, because the internet is often a terrible place, it didn't take long before people began swarming the comments with abusive and racist comments about the babies — and in particular Khloé's daughter True Thompson.
There were countless comments in which True was labelled "too dark."


And many others called her "ugly."


Some implied that True looked like a boy.


While others accused Khloé of attempting to lighten True's skin with filters whenever she posts photos of her on Instagram.
And of course, the theory that OJ Simpson is Khloé's biological father came up — despite it being denied countless times.

However, many more people spoke out about the comments, branding them "disgusting."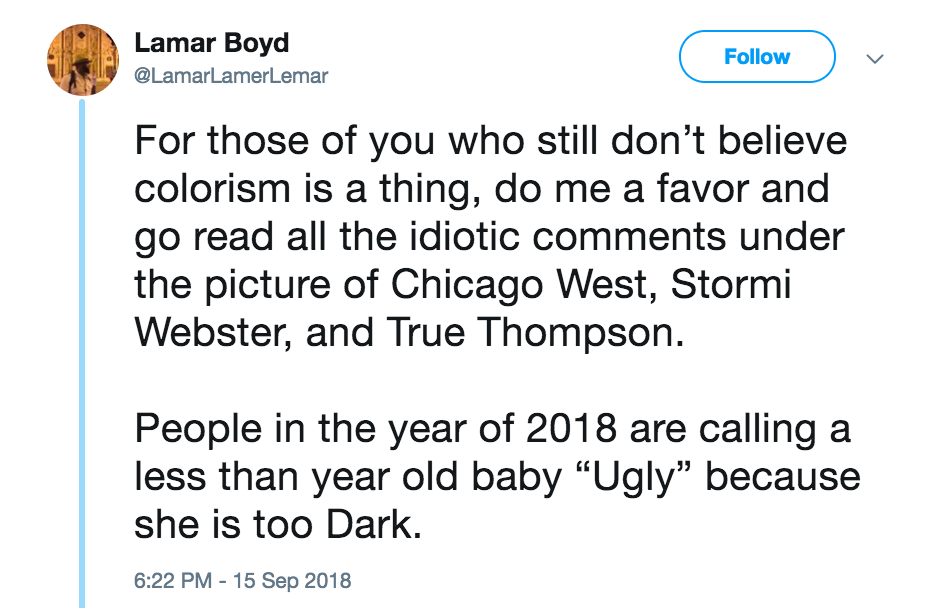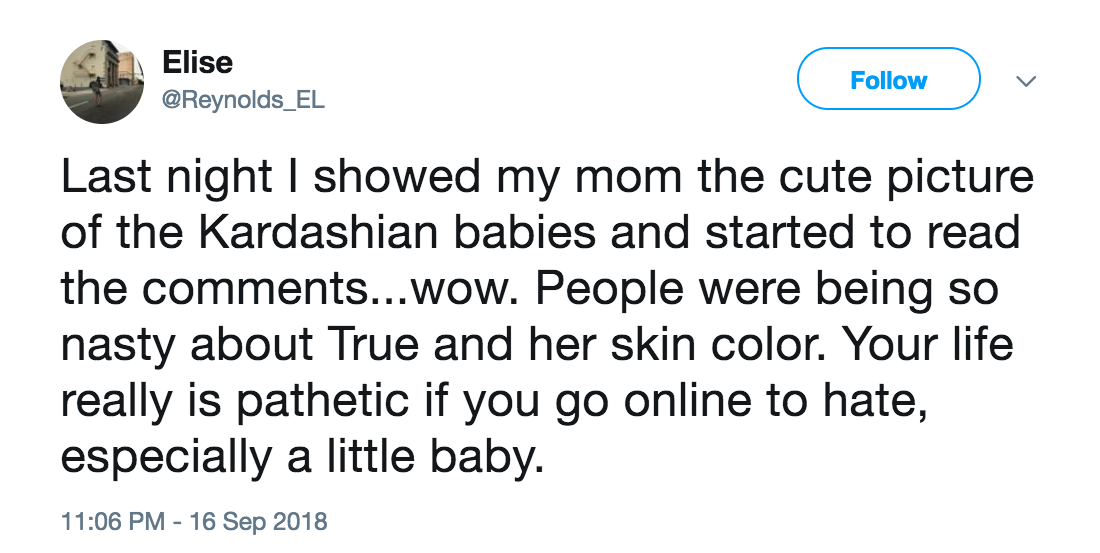 And said that the comments were examples of colourism.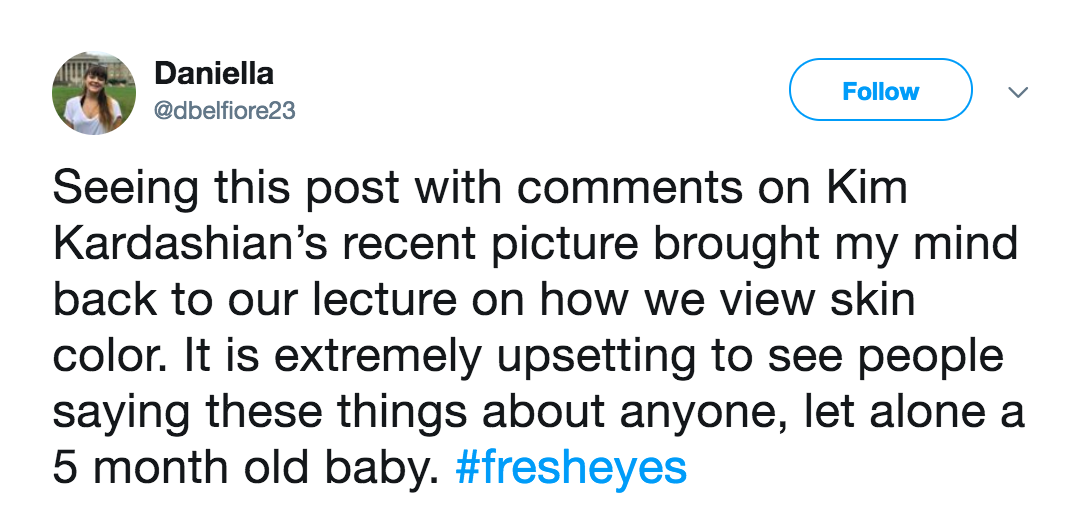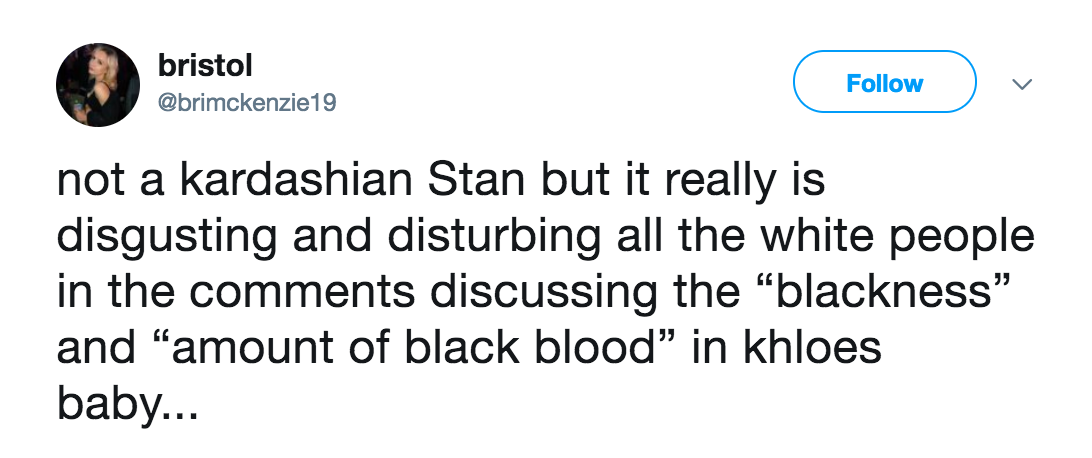 While others sent messages of support to Khloé.