Nick Offerman, who played the iconic Ron Swanson in Parks and Recreation, has revealed he thinks a reboot of the show is unlikely to ever happen.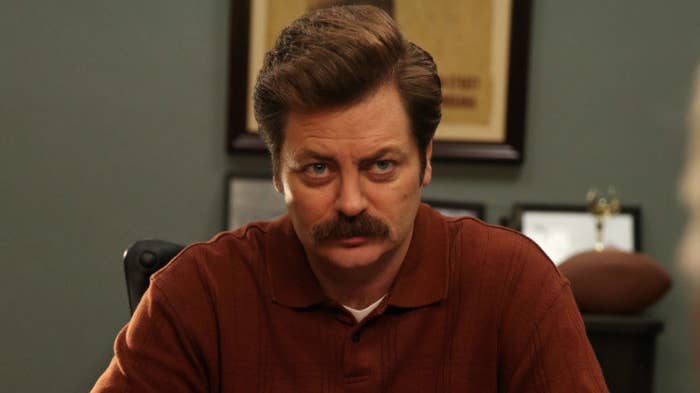 Speaking to People, Nick, who played Ron throughout the sitcom's six-year run, explained that the show's finale was specifically designed to wrap up all its lose ends, making it difficult to revive.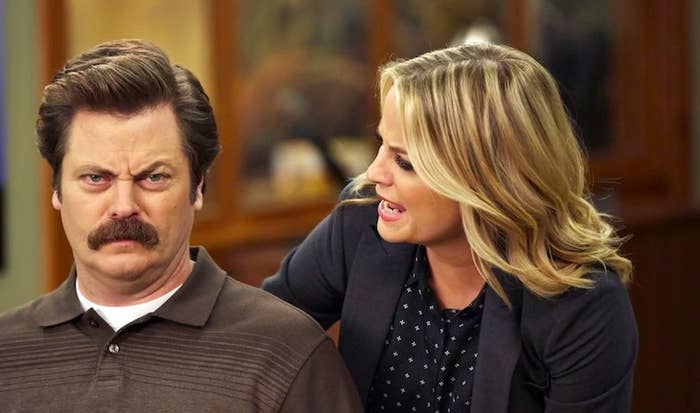 "The thing is, Mike Schur — who was the main creator and the main writer — ended it in a very specific way," Nick explained.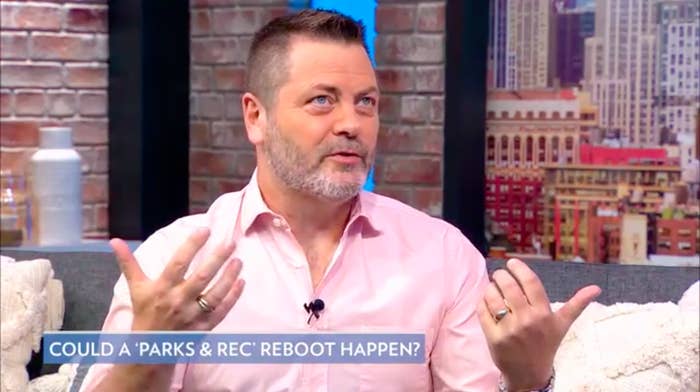 "He wanted to do it with integrity, and he buttoned it up," Nick continued. "He made a deal with the network, like, 'If you'll bring me back next year for 16 episodes then I'll wrap it up,' and everyone said, 'Great.'"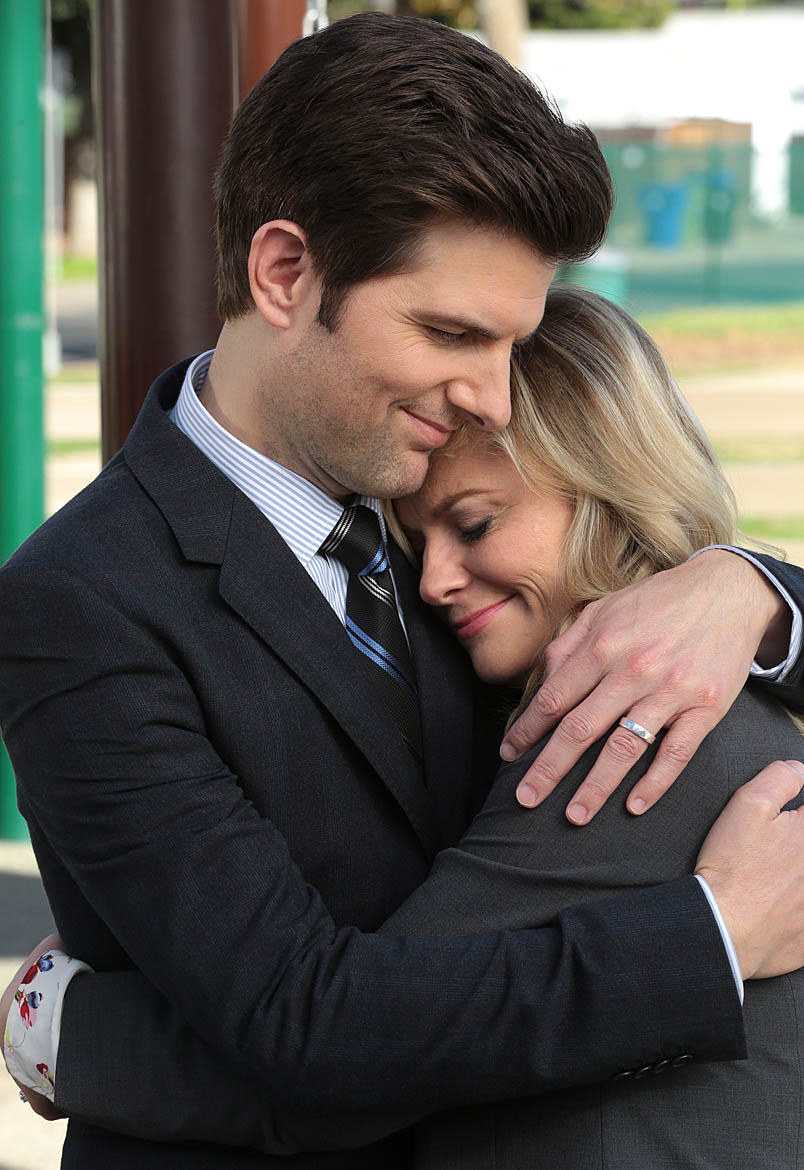 "And so having done that, I think he would have to come up with some crazy idea [for a reboot.] If that doesn't happen, then I don't think there could be a reunion. It'd be fun to do, though," he added.
And when you think about it, Nick kind of does have a point — the season finale really did wrap up each and every character's story in a way that left little room for ambiguity.
However, he did go on to say that he envisions Ron is still out there living his best life as a park ranger and has probably "befriended some bears".
But despite Nick's doubts that a reunion would work, many of the cast — including Amy Poehler and Chris Pratt — have said over the years they'd be down for a reboot if schedules aligned and there was public appetite for it.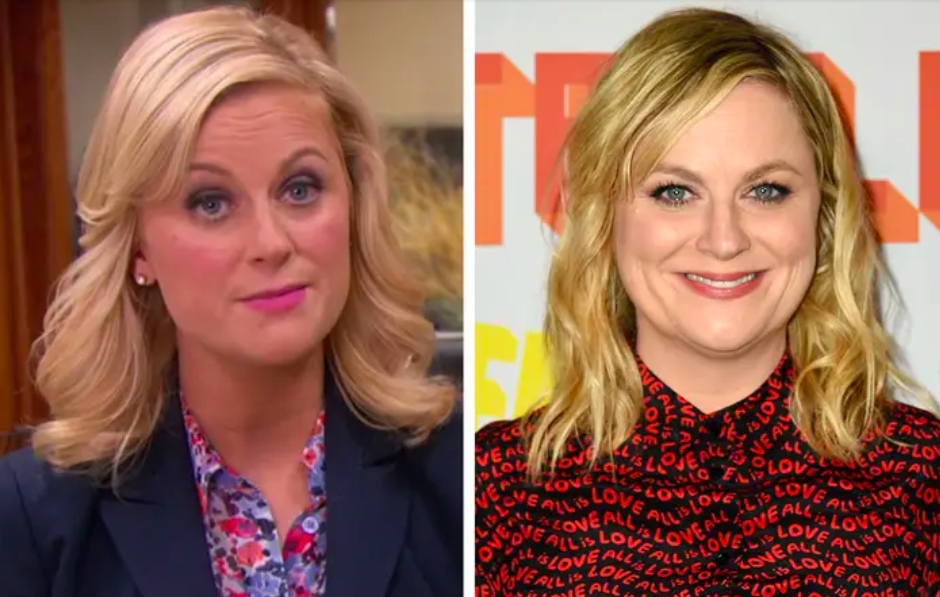 And, even if we don't ever get an official reunion on screen, at least the cast are still supplying us with proof of wholesome off-screen get-togethers like this one between Amy Poehler, Kathryn Hahn, and Rashida Jones on Galentine's Day last month.