You might remember that late last year, the cast of Sex and the City ended up embroiled in a very messy and very public feud.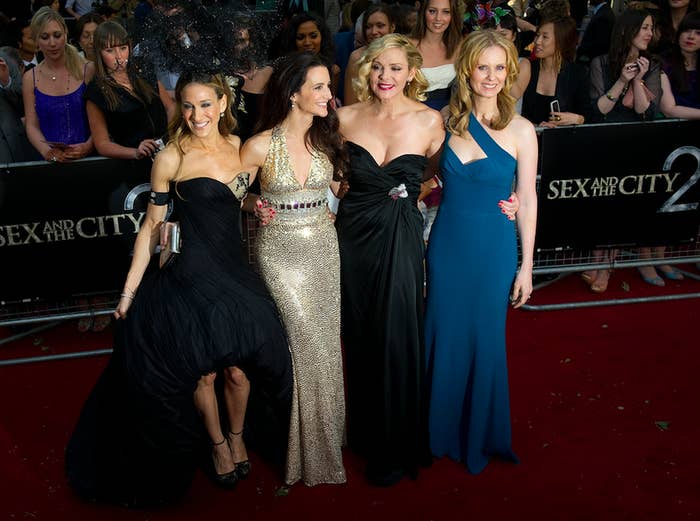 Things began when Sarah Jessica Parker announced that the third SATC movie had been pulled just days before shooting was due to commence.
Reports immediately emerged suggesting that it was Kim Cattrall's "demands" which had prevented the movie from going forward. Kim then took to Twitter to say she simply did not want to be a part of the franchise any longer.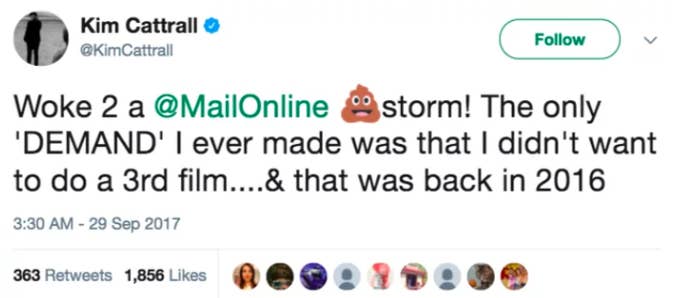 Before retweeting comments like this.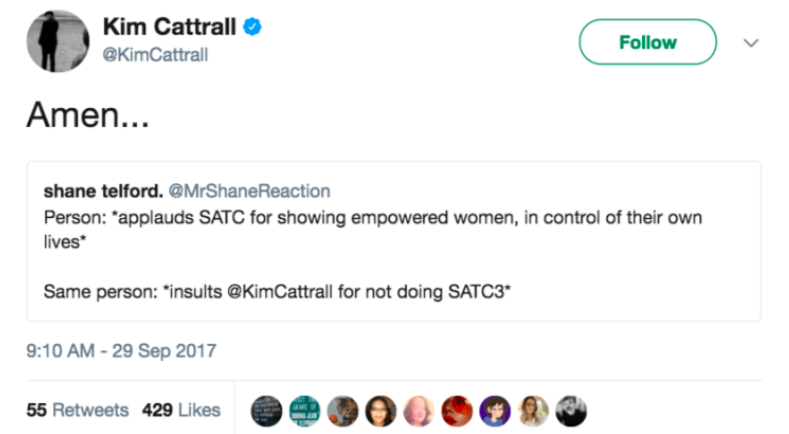 Kristin Davis, who played Charlotte in the franchise, then shared a statement on Instagram in which she expressed "deep frustration" at the movie not being made.

Cynthia Nixon, who played Miranda, didn't comment directly but did share this photo of herself hanging out with SJP which people took as confirmation that she was on their side as opposed to Kim's.
But, during an interview with Piers Morgan a couple of weeks later, Kim said that SJP "could have been nicer" in her handling of the news of the third film being scrapped, before saying none of her co-stars had made an effort to keep in touch with her.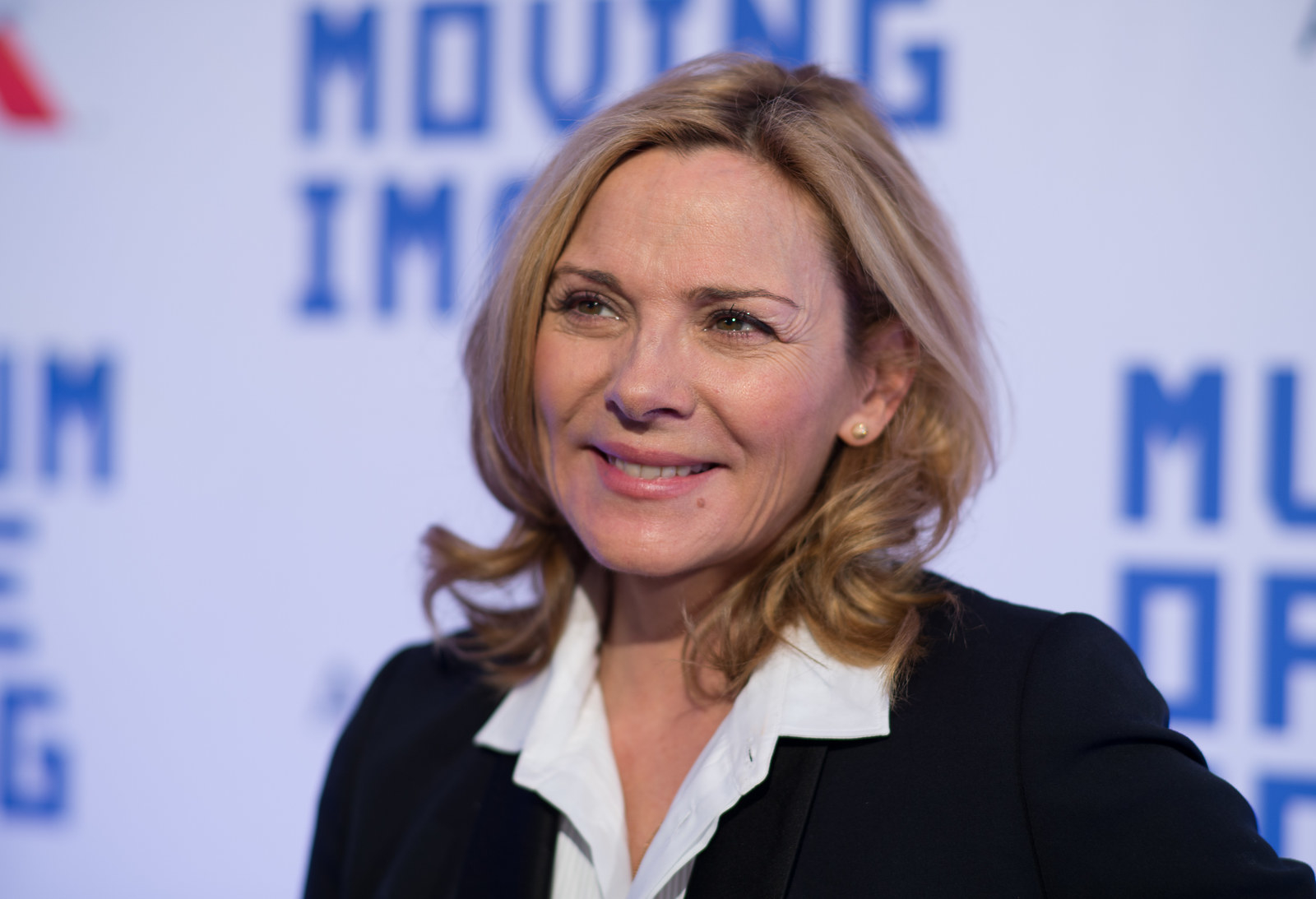 She said:
It's quite extraordinary to get any kind of negative press about something that I've been saying for almost a year of 'no,' that I'm demanding or a diva. And this is really where I take to task the people from Sex and the City, and specifically Sarah Jessica Parker, in that I think she could have been nicer. Nobody ever picks up the phone and tries to contact you and say, 'how you doing?'" They all have children, and I am 10 years older. And since specifically the series ended, I have been spending most of my time outside of New York, so I don't see them. The common ground that we had was the series and the series is over.
And then just as the drama appeared to be subsiding, Kim Cattrall received the devastating news that her brother had been found dead. Shortly after the news broke, SJP was asked to comment during an interview on Extra. She said: "I can't begin to know how her family is managing such a loss. We all send her our love and condolences and grant her the privacy that she's asked for."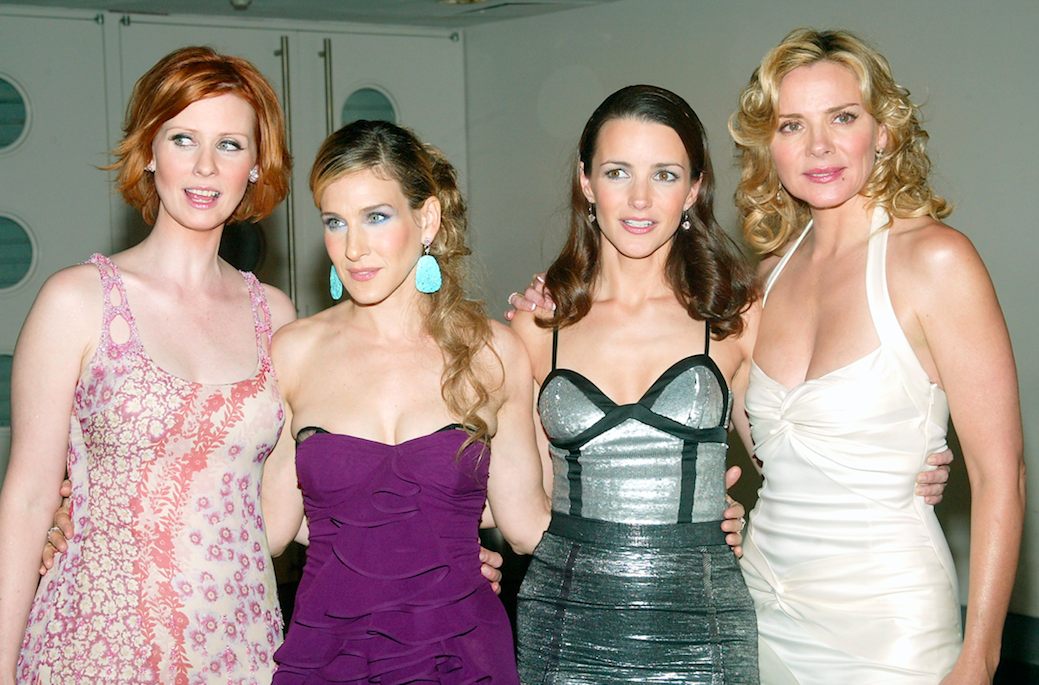 And then shit really hit the fan, because Kim responded with a savage Instagram post telling SJP she "didn't need her love and support."
In the caption, she branded SJP "cruel," asked her to "stop exploiting" the family's tragedy and added that they weren't friends.

So, now you're up to date on the drama, are you ready for more shade?
Because in case you didn't know, the 70th Emmy Awards were held yesterday. And, to mark the occasion, Kristin shared this cute throwback picture of herself with SJP and Cynthia at the 2004 Emmys. Kim, however, was nowhere to be seen.
And of course, it didn't take long before people noticed and began pointing out the shade.


Some said it didn't reflect the spirit of the show.

While others said the move was "tasteless" and "bitchy."


Other people said that the show would've been nothing without all four actors, and that the photo should have reflected this.


Some even likened it to bullying.
However, others defended Kristin, pointing out that perhaps she didn't want to be attacked for posting a photo which included Kim after all the drama.

And several people pointed out that Kim has made it clear she doesn't want to be a part of the franchise.

All of which leads me to believe that the chances of any sort of reunion are precisely zero.