You probably know that the last couple of episodes of Keeping Up With The Kardashians have chronicled exactly what went down after Tristan Thompson was accused of cheating on Khloé days before she gave birth to their first child.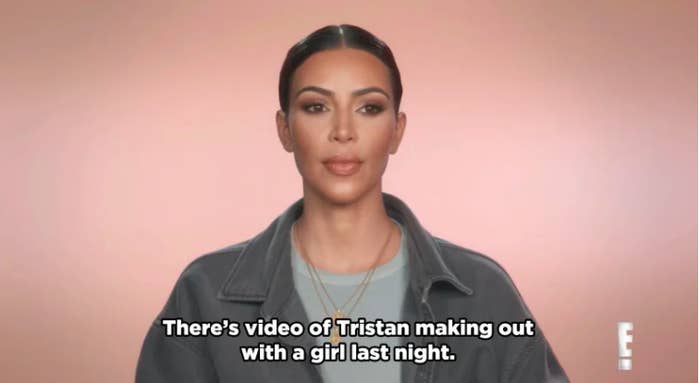 Khloé has been taking to social media during and after the episodes to respond to fans and critics alike, and this week she was bombarded with some very strong opinions.
Ever since the allegations against Tristan broke, the fact that he and Khloé got together while his ex-girlfriend was pregnant with his child has been repeatedly levelled against Khloé.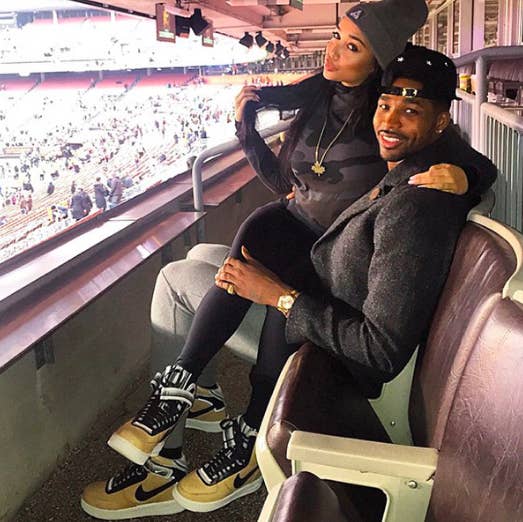 In fact, when the reports of Tristan cheating on Khloé first emerged, some people suggested it was "karma" for how their relationship began.

So, it didn't take long before a commenter left a message on Khloé's Instagram page accusing her of being the reason "Tristan left his pregnant girlfriend," adding that she's "making excuses for a lousy womaniser" because she's "scared of being alone."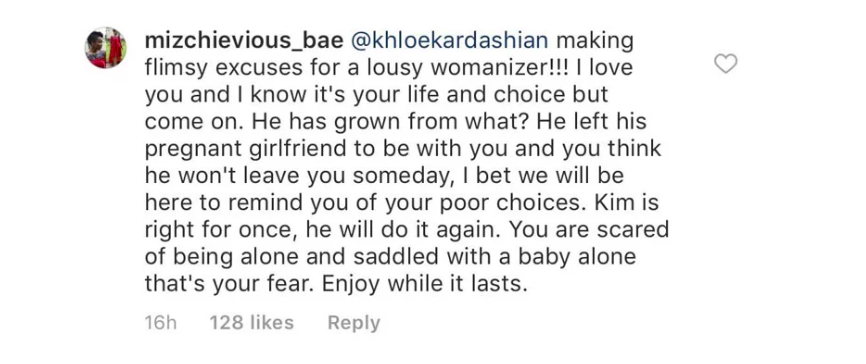 And in a lengthy response, Khloé revealed a whole bunch of details: That she isn't scared of being alone; that if Tristan "does it again," she'll readdress her decision to stay in the relationship; that they're working hard behind the scenes to "better themselves," and she concluded by denying that Tristan had "left ANYONE" for her.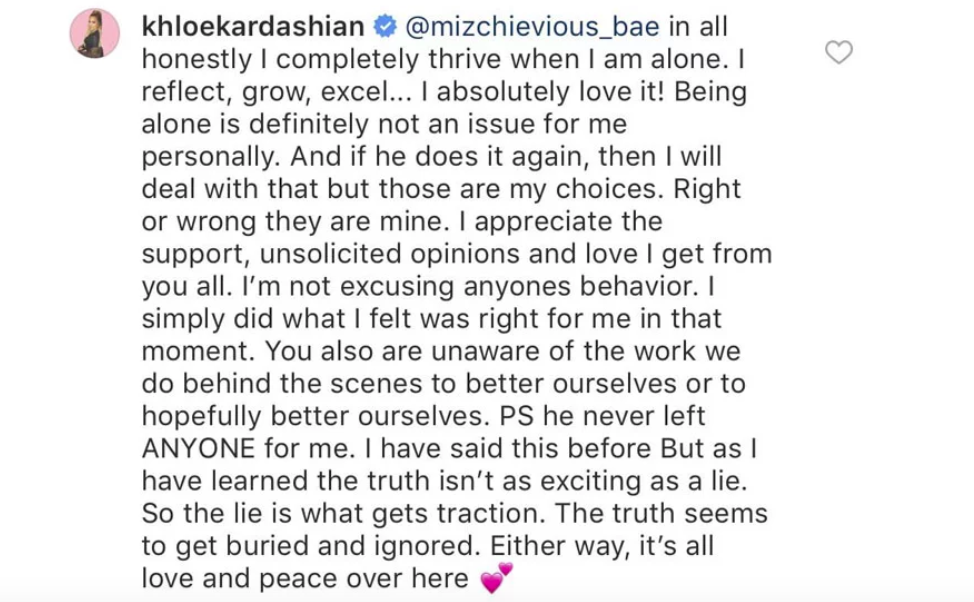 Meanwhile, over on Twitter, another commenter accused Khloé of making the birth of Tristan's son "all about her" by "staging paparazzi photos" the day after he was born.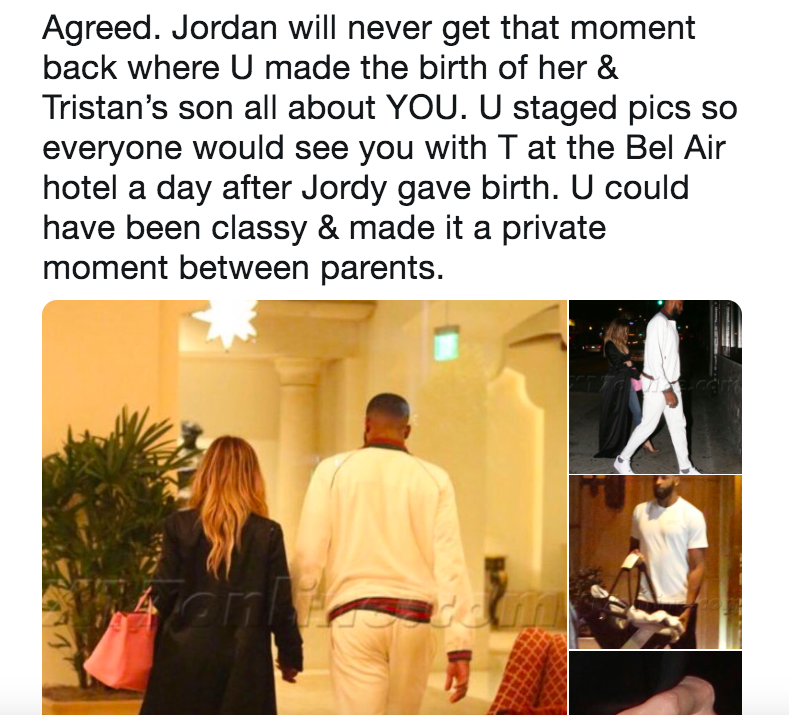 Khloé responded by saying that the photos were actually taken "many months" after the birth of Tristan's son.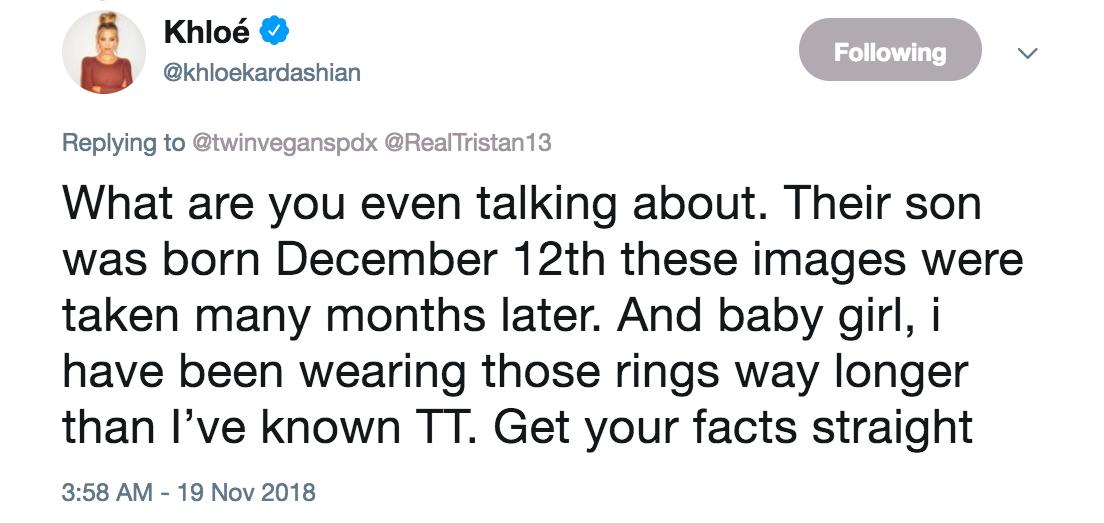 And when she was then accused of posting photos of herself with Tristan on vacation while he and Jordan were still together...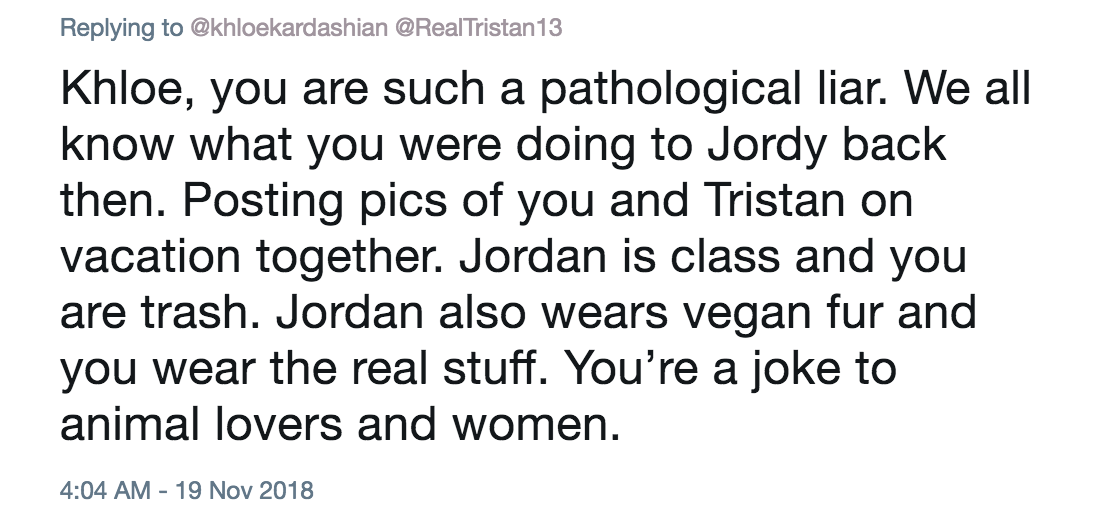 She shut that down too.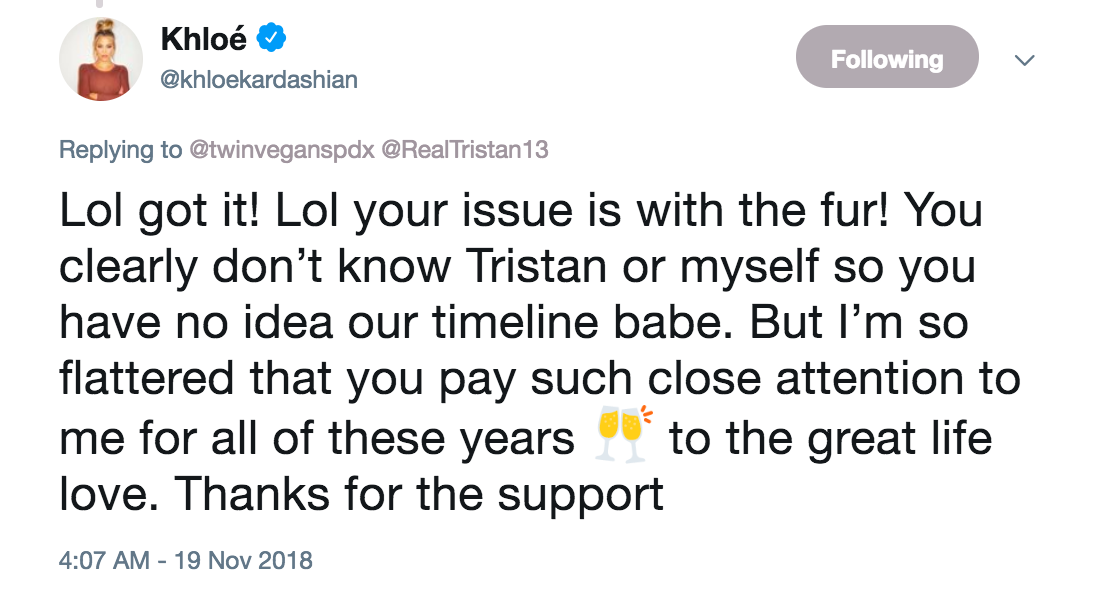 But then another person decided to chime in, telling Khloé they hope she "finds a better man."

So she responded to that as well, saying that while Tristan's actions were "humiliating and heartbreaking," he's learned from his mistakes and is a great father to True.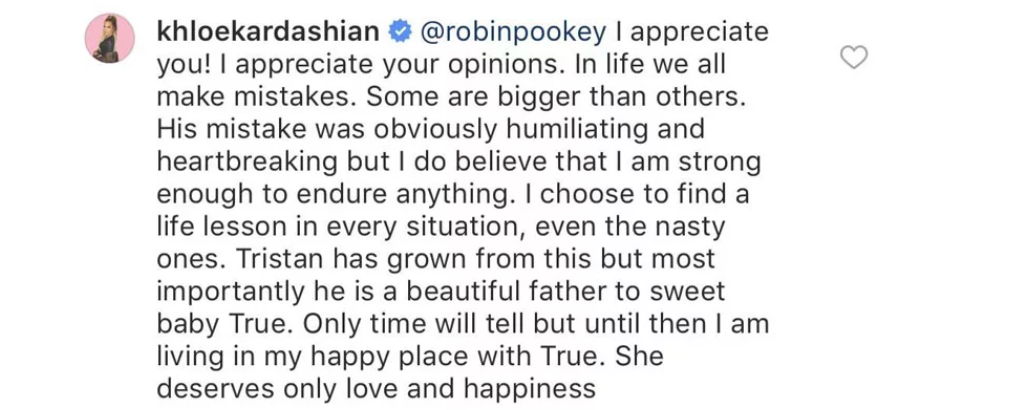 And when Khloé was praised for her maturity in allowing Tristan to be in the delivery room for True's birth despite the allegations against him, she said she'd done some "not so mature things" to Tristan the day the news broke.