Khloé Kardashian Just Posted A Load Of Very Revealing Tweets About The Tristan Cheating Scandal
"Let's just say he's lucky I was nine months pregnant."
Last night, the episode of Keeping Up With The Kardashians dedicated to unpacking the allegations that Tristan Thompson cheated on Khloé just days before she gave birth finally aired.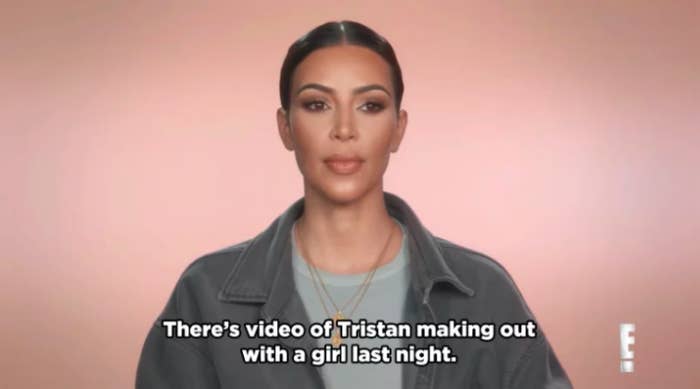 And it goes without saying that it was emotional as hell.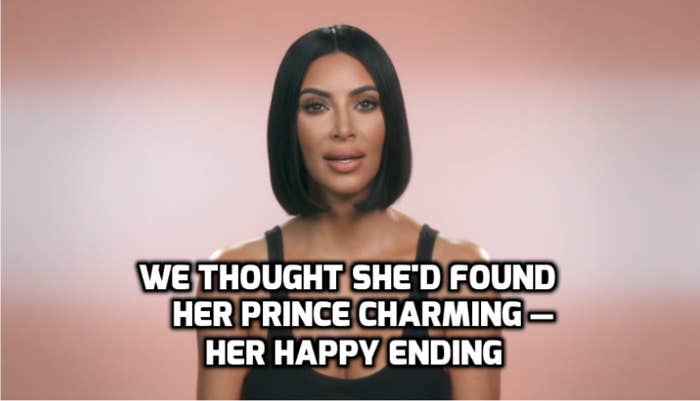 Before the show hit our screens, Khloé took to Twitter to tell fans that she would find it an "uncomfortable" and "emotional" watch.
However, her tweets during and after the show were arguably even more revealing.
Khloé began by explaining why she'd allowed Tristan in the delivery room despite the allegations — something her family weren't happy about.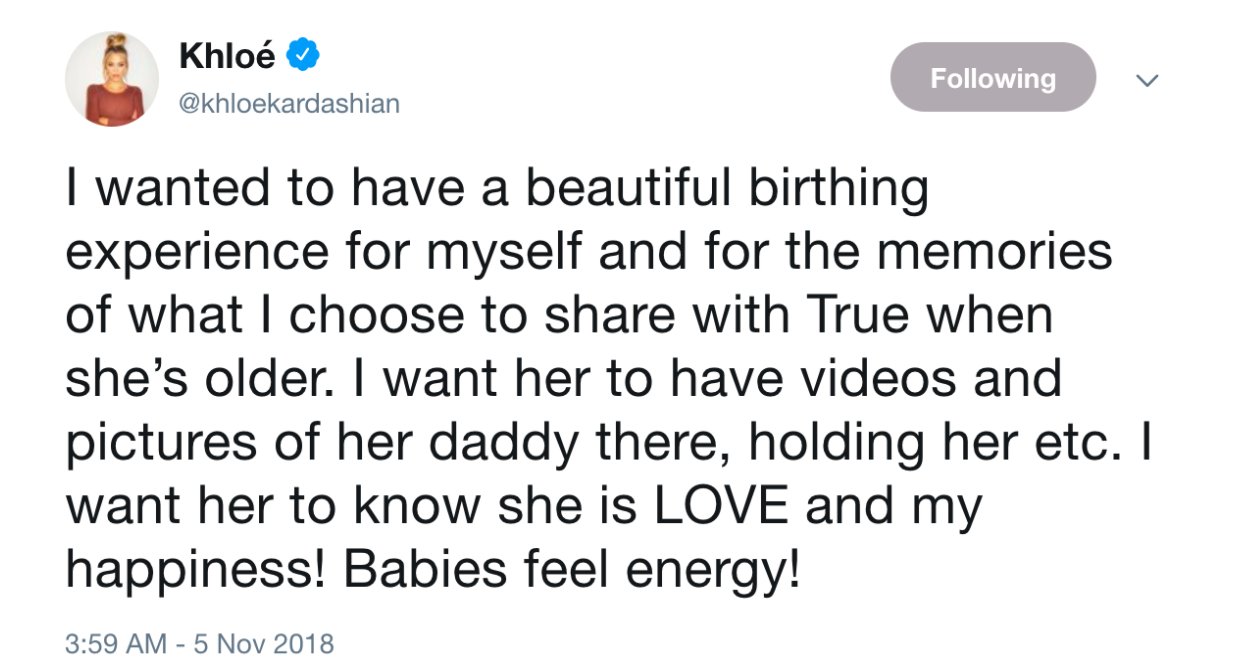 Khloé explained that she'd put her feelings aside so that True was born into an environment of "joyous love."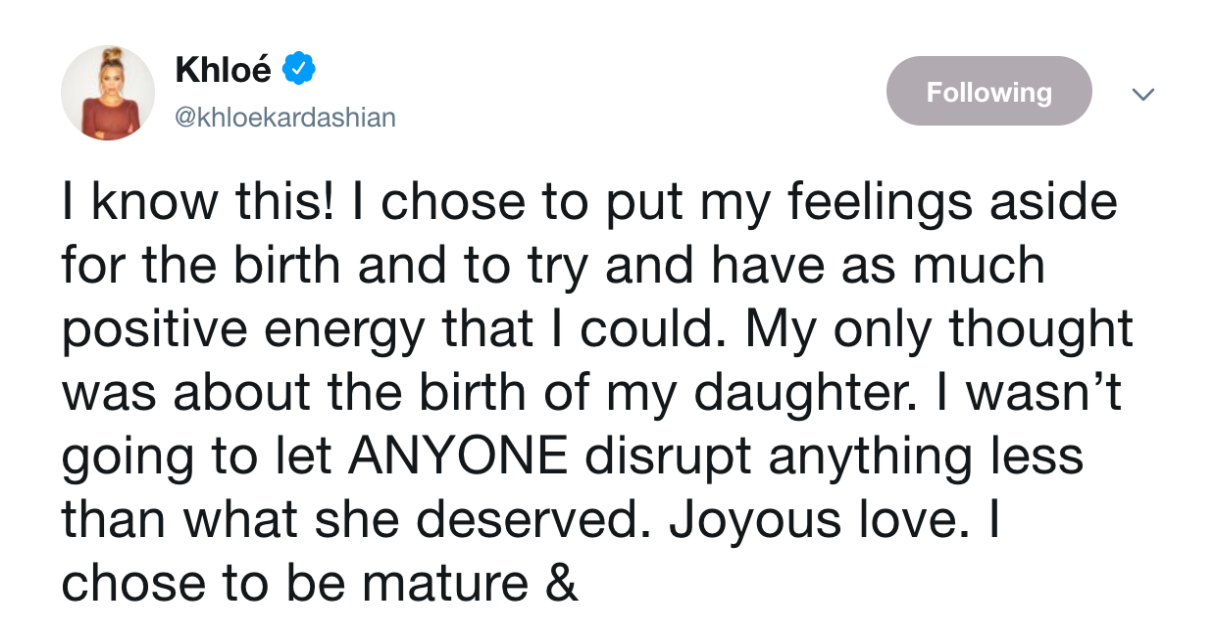 She also revealed that True gave her the "peace and strength" to make it through labour at such a difficult time.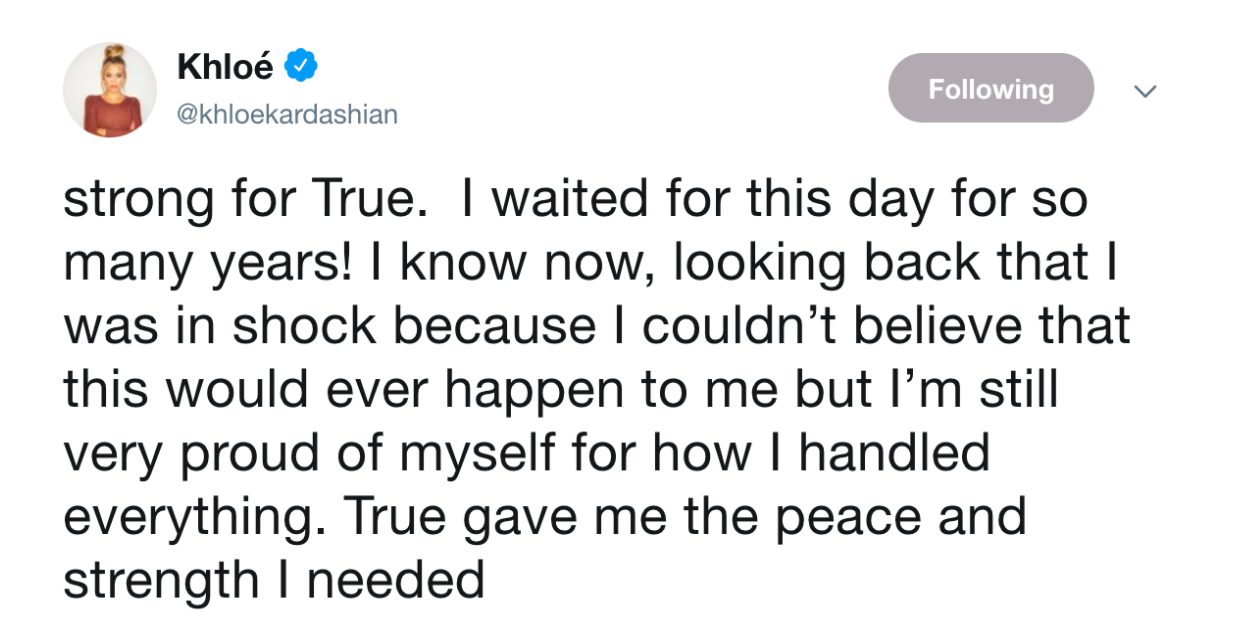 Khloé then moved on to respond to some of her fans' comments on the episode, starting with this one.

Khloé responded by saying that the reason she'd dealt with the scandal so publicly was because Tristan had left her with no other choice.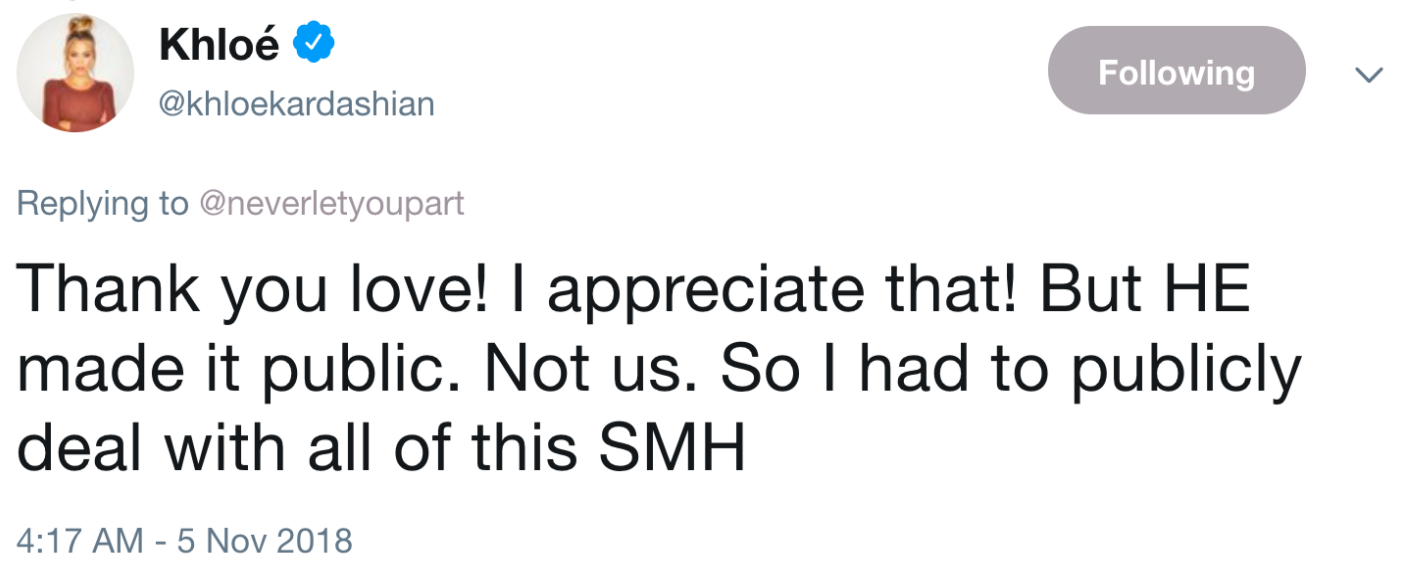 She also revealed that the episode had reminded her that while she's "forgiven" Tristan, she'll never "forget."

Khloé also responded to this fan who told her how difficult it is to rebuild trust, saying she "understood completely."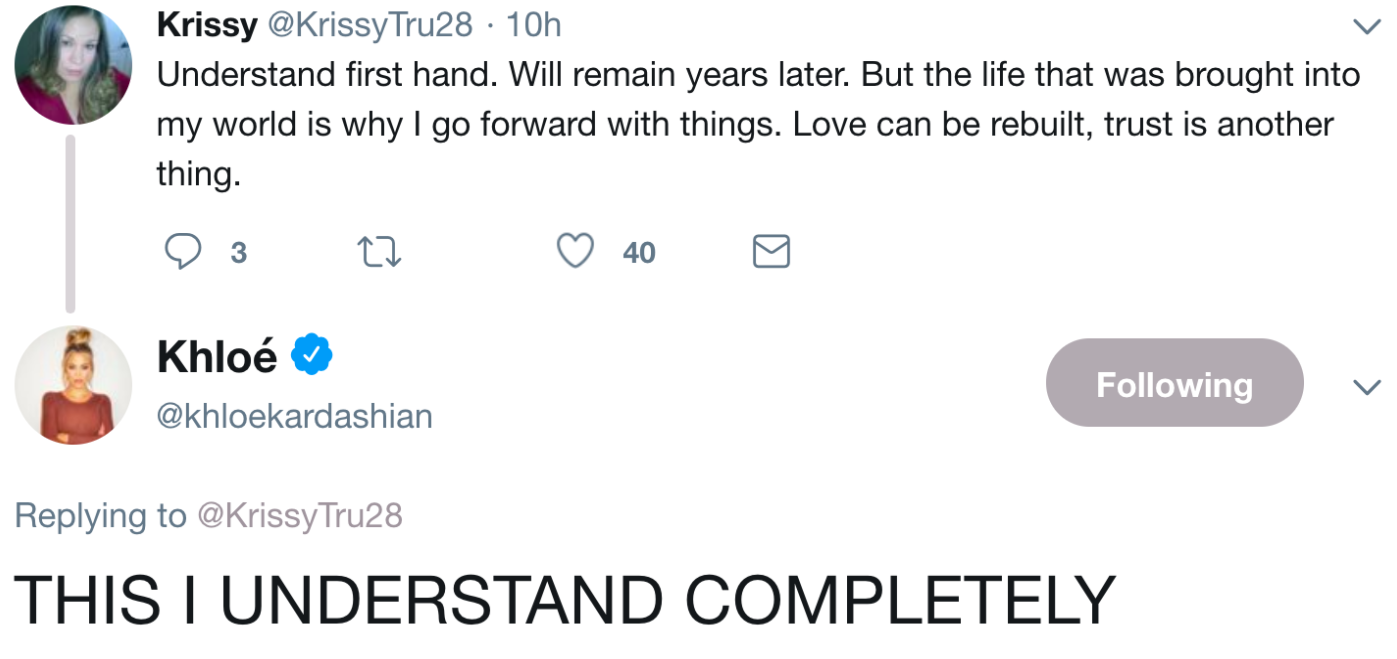 But when a fan commended the family for being so calm and logical in the wake of the allegations, Khloé suggested that things weren't as peaceful behind the scenes.

In fact, Khloé said that she couldn't even publicly admit what went down between her and Tristan when the news broke, but revealed he was "lucky" that she was so heavily pregnant.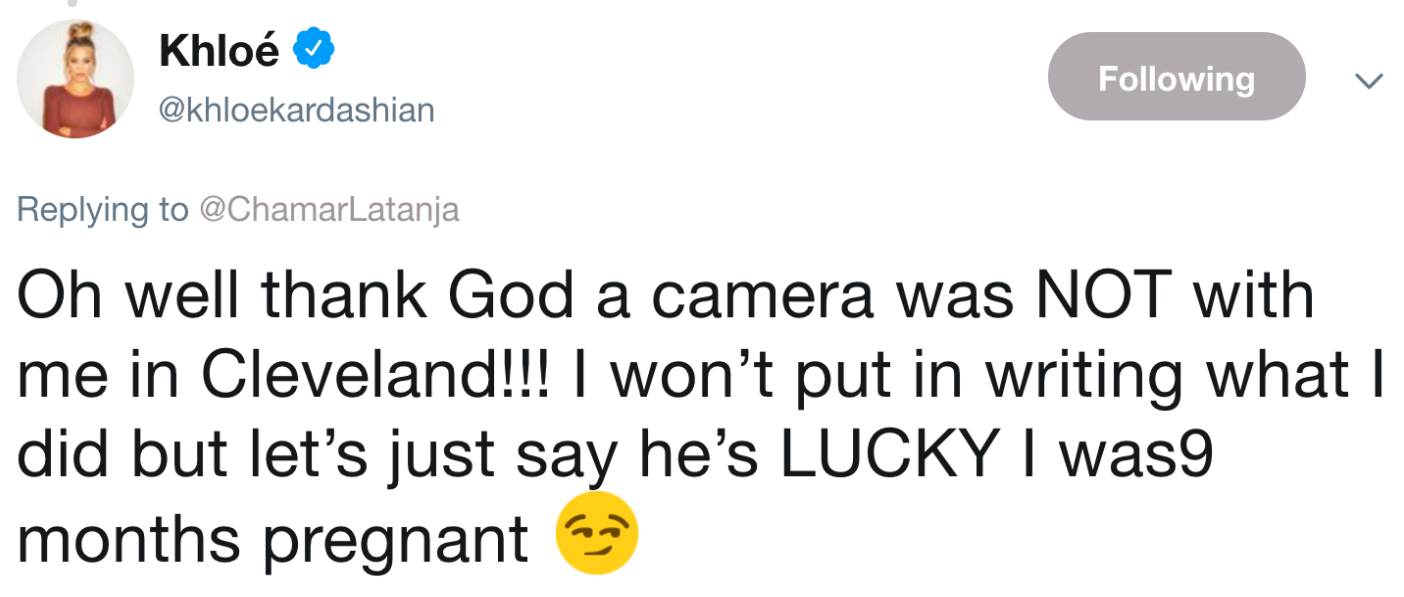 And added that she was thankful that the KUWTK cameras weren't there to capture the moment.
Khloé went on to reveal that she still wonders why she had to endure the whole ordeal.
And said that she wished KUWTK aired in real time so that she wasn't having to relive such a difficult period of her life seven months later.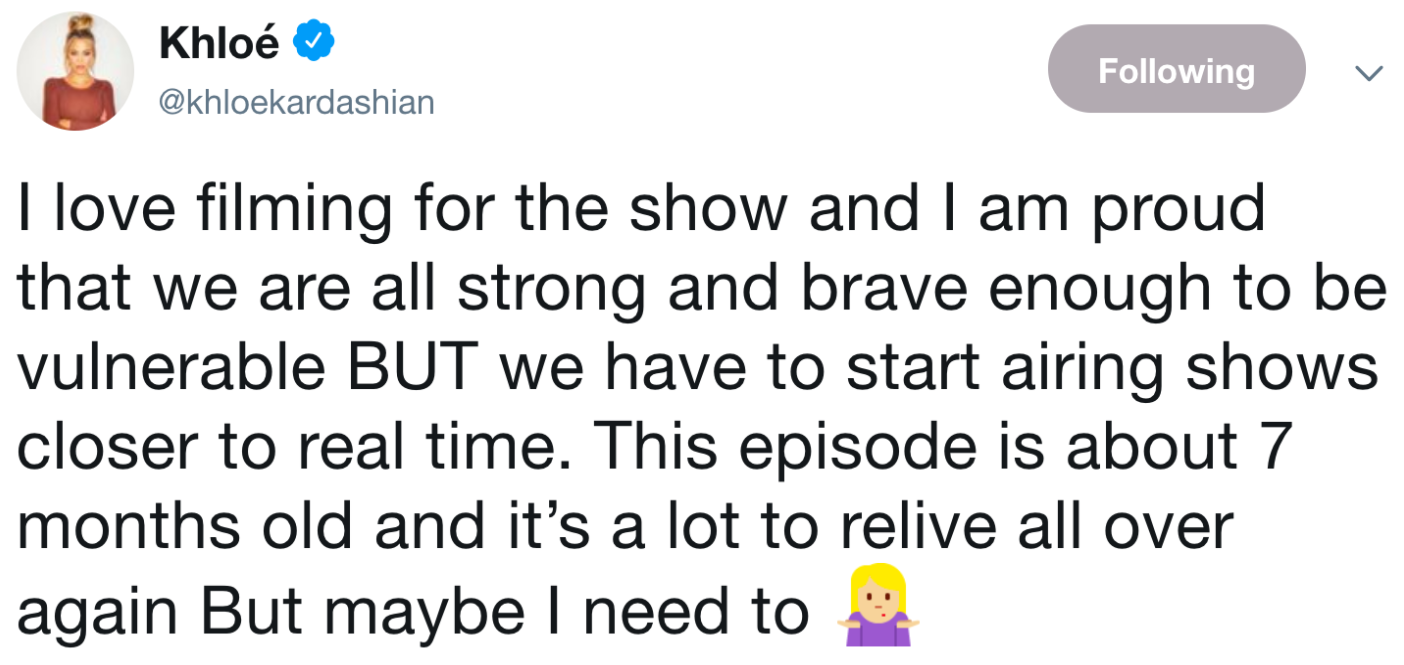 And she concluded by saying that next week's episode would be equally difficult to watch back.