If you've been following Khloé Kardashian over the past couple of weeks you'll probably know that her daughter was subjected to racist abuse after Kim Kardashian shared this photo of True with her cousins, Stormi and Chicago.
A couple of days later, Khloé responded to the abuse, saying that she believes the perpetrators are "disgusting" and "miserable" people.
However, it seems the situation hasn't been resolved because yesterday Khloé shared this adorable photo of True on Instagram — and people were still making comments about her skin tone.
Khloé drew attention to the comments on Twitter, claiming that people were deleting their messages once she responded to them, and went on to share her thoughts.
Khloé said that in sharing her opinions she hoped to educate people and "open their minds."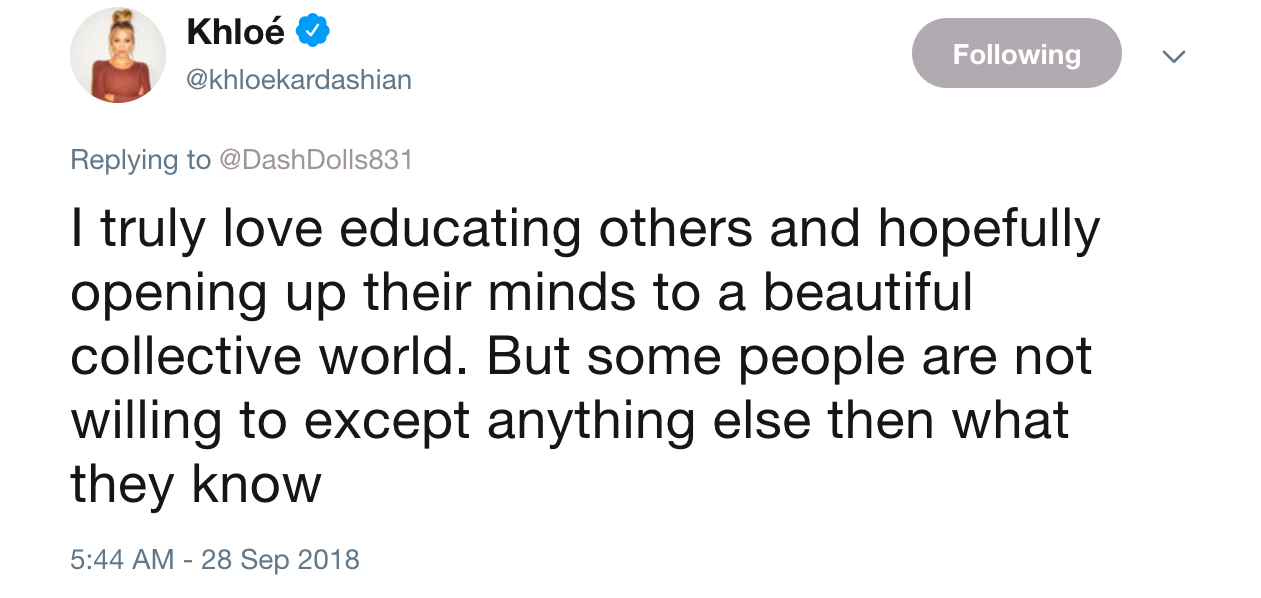 She added that society needs to "embrace all skin tones and ethnicities."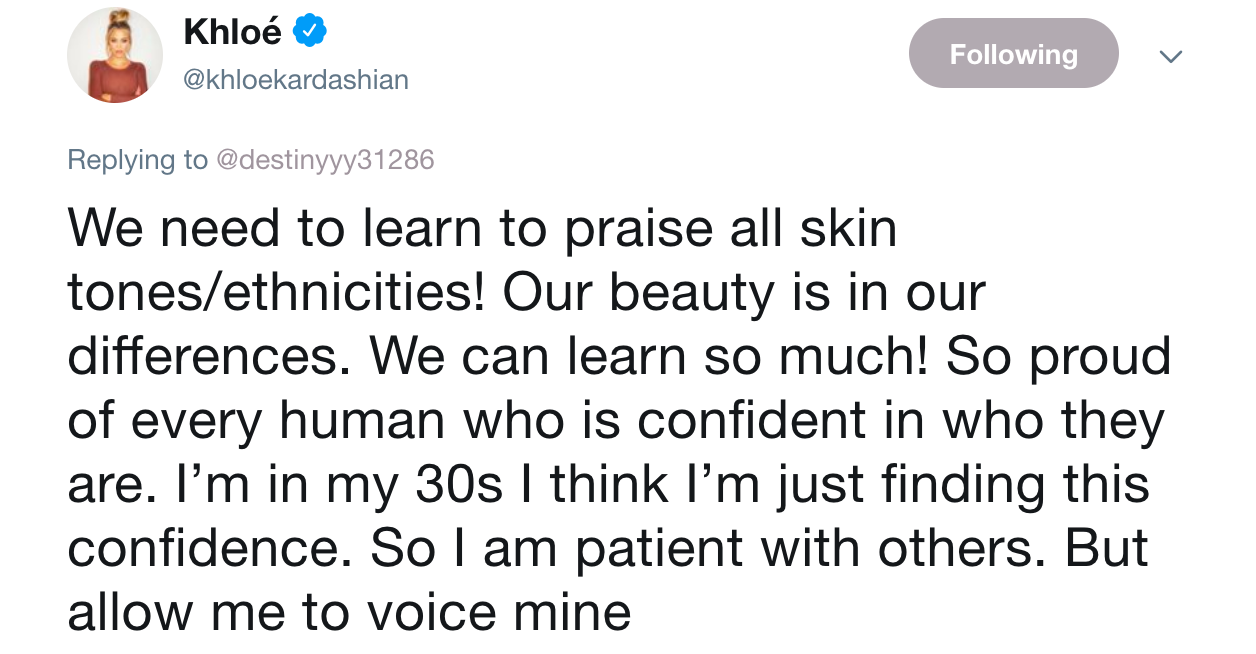 And said we must learn to be more "calm and compassionate."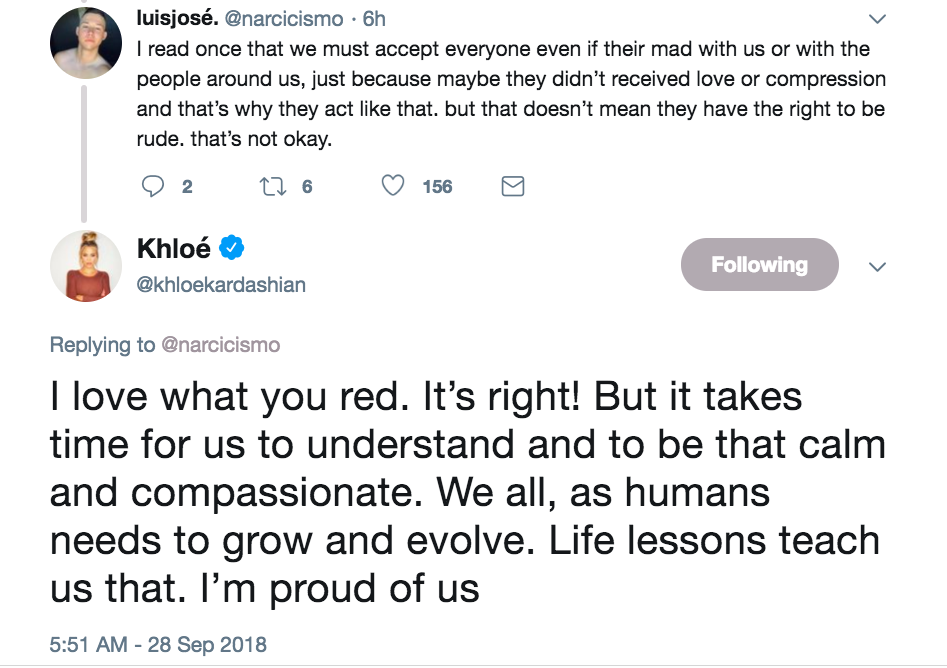 But then Khloé posted this tweet, saying that unlike some of the trolls commenting on True's skin tone, she grew up in a household that "doesn't see color."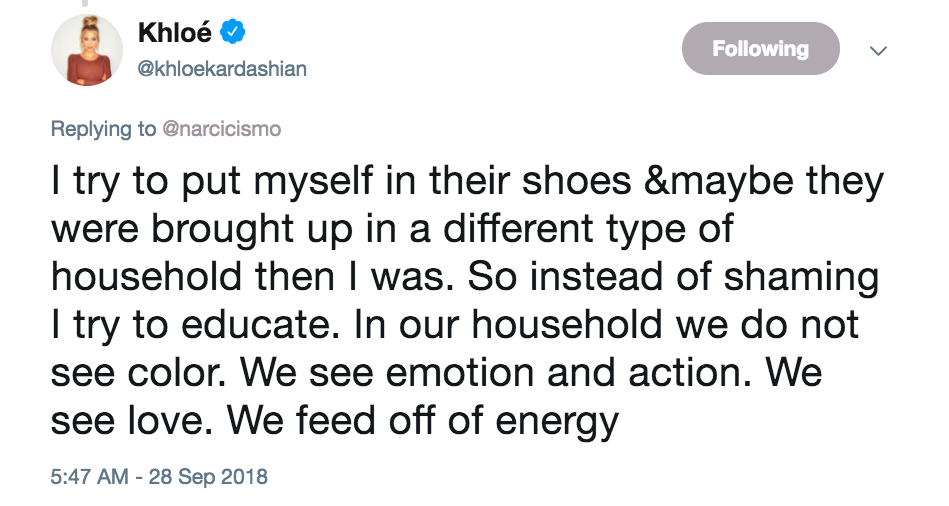 And people immediately began responding to the tweet, highlighting the privilege inherent in "not seeing colour," and suggesting this attitude could be damaging to True in the long term.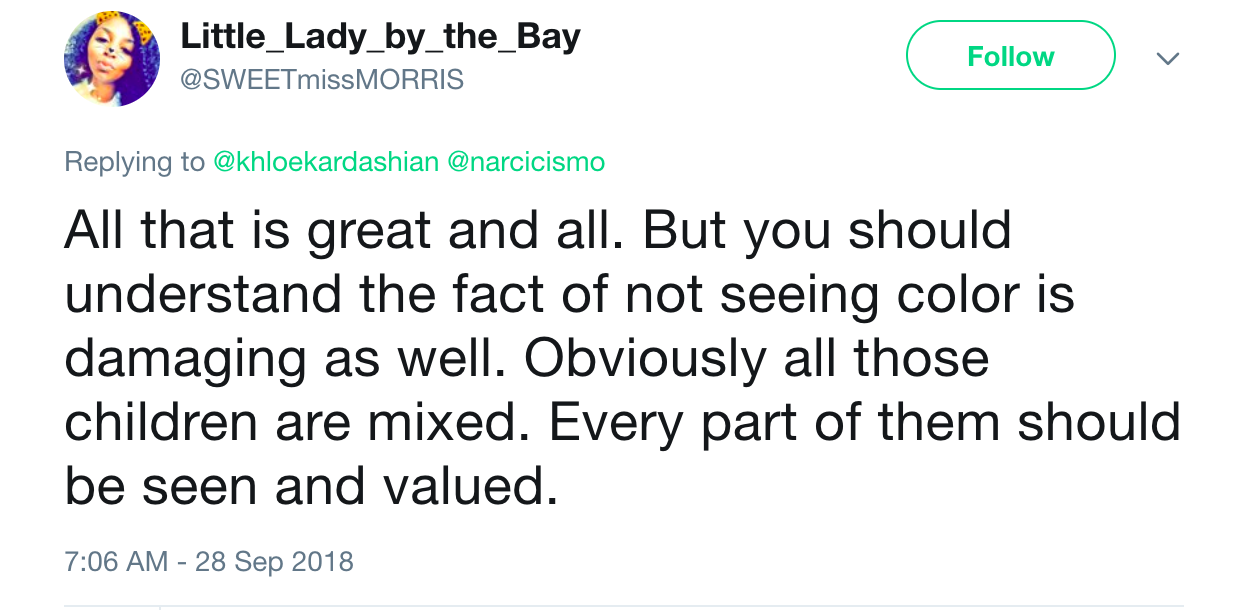 Others said the statement was "turning a blind eye" to racism.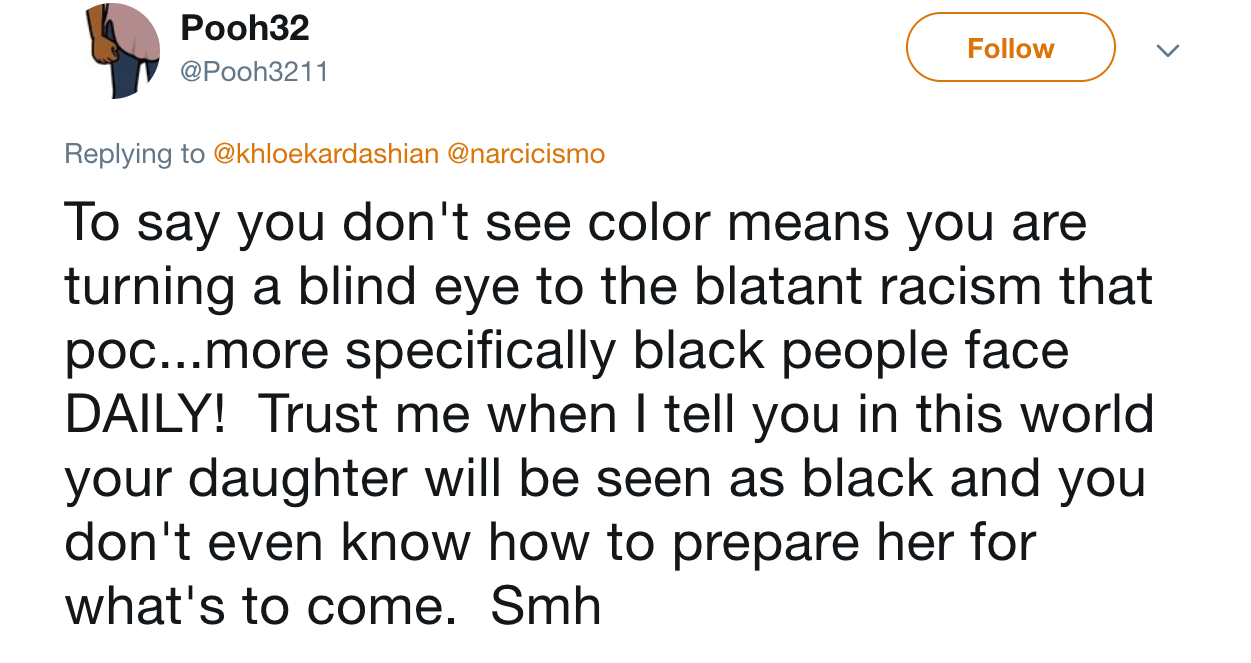 While some said there was nothing wrong with appreciating and understanding differences.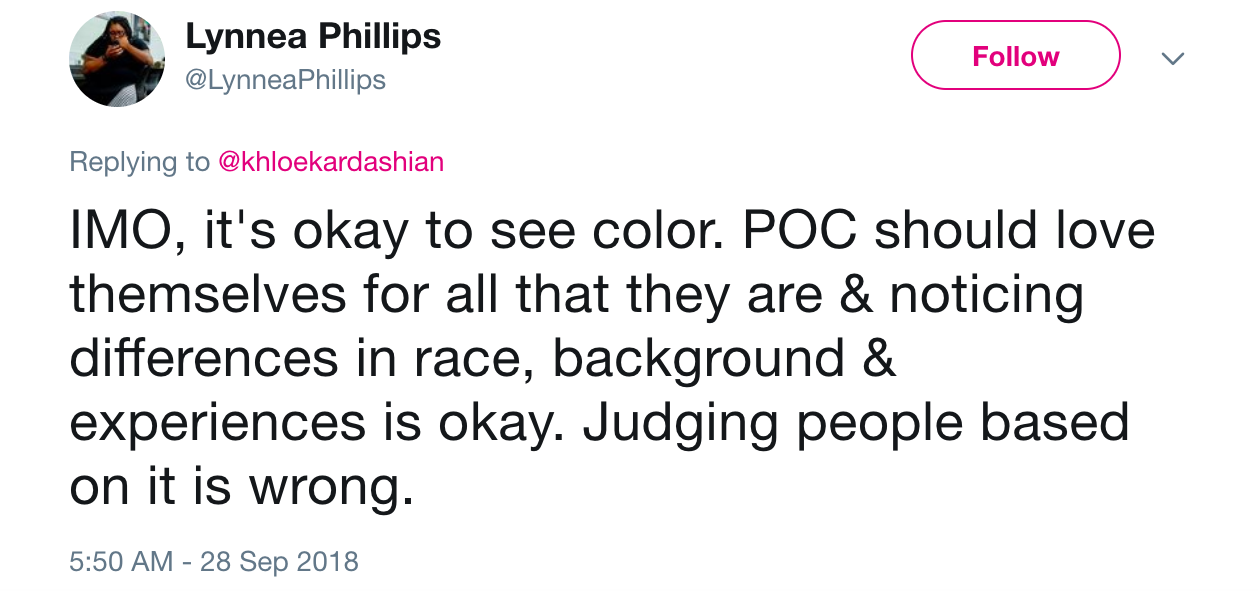 And suggested that Khloé recognise and nurture these differences in True.
It's not the first time the Kardashians have been called out for saying they "don't see colour." In fact, Kim used the same phrase in the statement she released defending herself after dressing as Aaliyah for Halloween.
And of course, the family have also been accused of cultural appropriation many times.
Khloé is yet to respond to the tweets, but we'll keep you updated if she does.