If you've spent any time on the internet over the past couple of days, you'll know that Khloé Kardashian's daughter was the subject of racist abuse over the weekend.
After Kim Kardashian posted the above photo of Khloé's daughter True with her cousins, Chicago and Stormi, people swarmed the comments branding True "too dark" and "ugly."


Two days later, Khloé disabled the comments on this new photo of her with True, presumably to avoid being bombarded with further abuse.
And now Khloé has spoken out against the abuse, calling the perpetrators "disgusting" in a series of responses to supportive tweets.
In the first message, Khloé said she believed those leaving abusive comments were "truly miserable," before adding that she's "blocking out" the noise.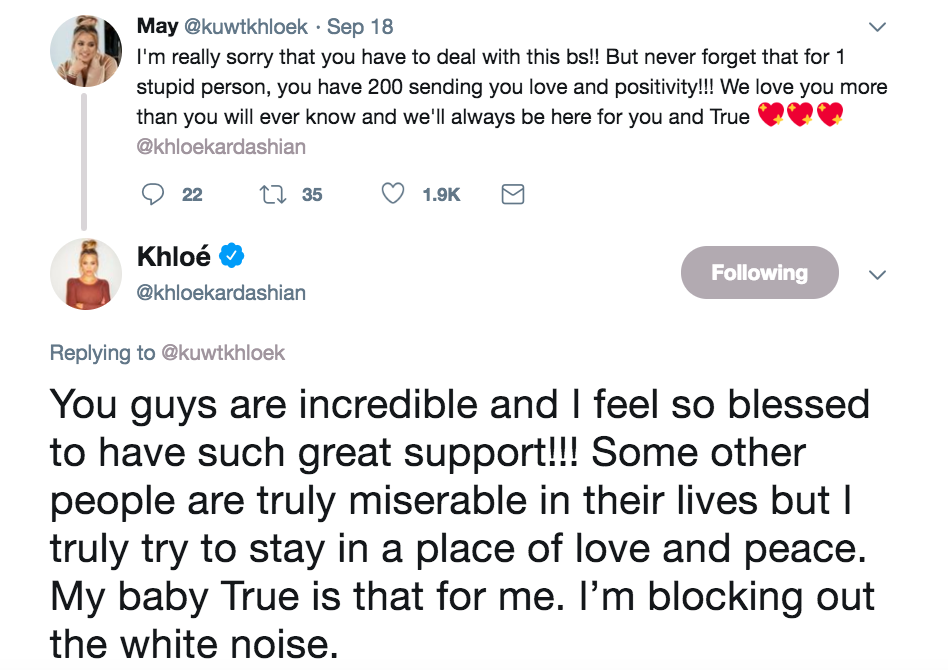 Blocking out the noise was something she reiterated in another tweet where she told a fan she wouldn't allow the abuse to get to her.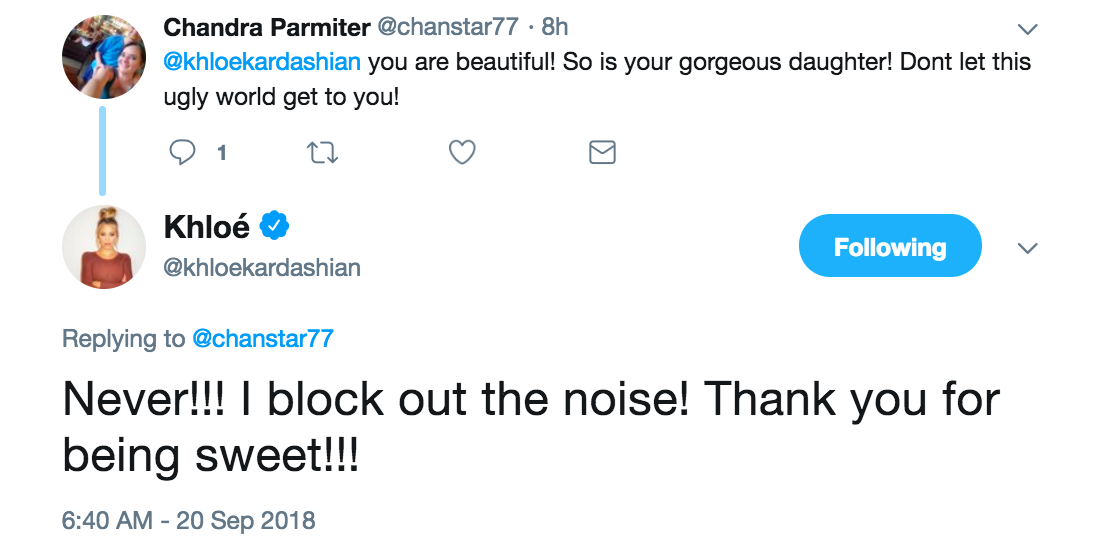 She went on to respond to this message and artwork of her and True by saying "hate will never win."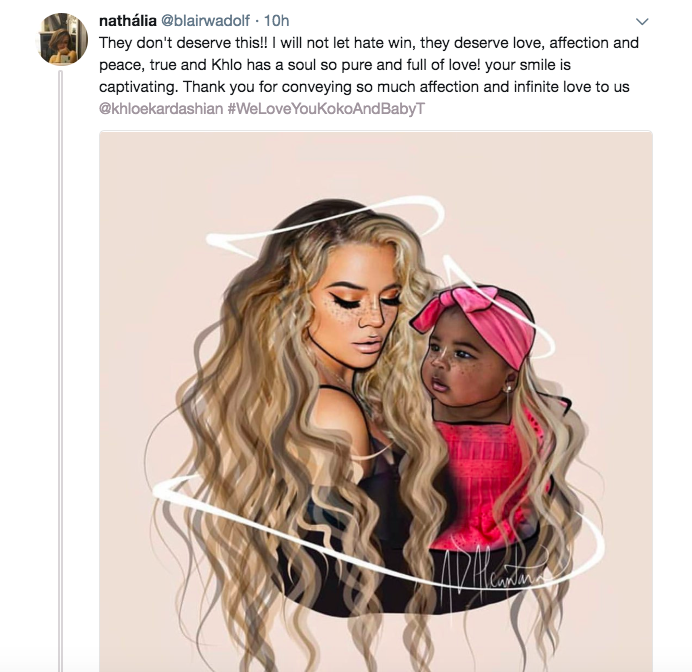 And in her final message, Khloé branded those leaving abuse "disgusting" and "unwell."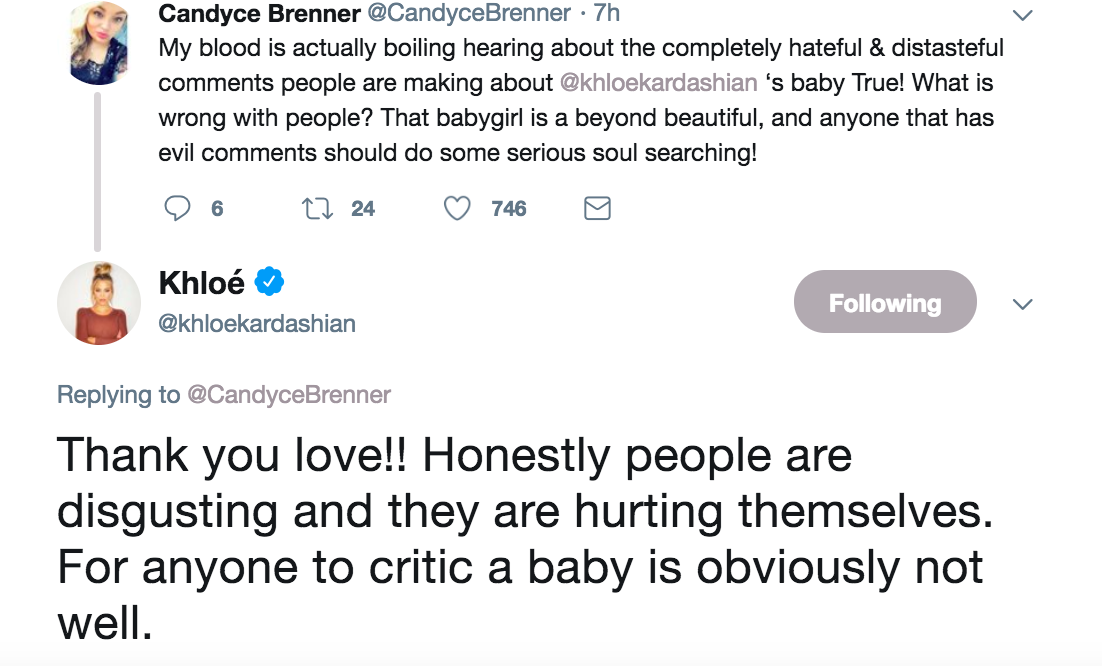 We're so glad Khloé and True are OK. 💕