Jordyn Woods Denied Shading Khloé Kardashian's Message Of Forgiveness On Instagram
"Not every quote that is posted is a sub or a 'clap back'."
Earlier this year, Khloé and Tristan split after he was accused of cheating on her with Kylie Jenner's BFF, Jordyn Woods.
This week, the drama was dragged back up again in the latest episode of KUWTK, which showed Tristan bombarding Khloé with lavish birthday presents in a bid to win her back.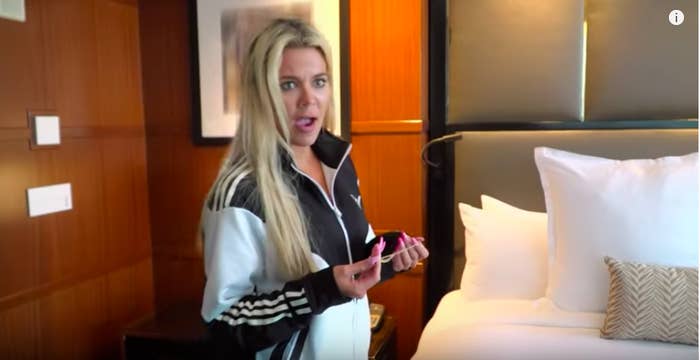 Many viewers took issue with the episode, expressing frustration at Tristan and begging Khloé not to take him back. Others criticised Khloé's friends for enabling Tristan to surprise her with the gifts. And plenty more berated Khloé for seemingly forgiving Tristan for his part in the scandal but not Jordyn.
Well, yesterday Khloé addressed the backlash. She posted an Instagram story explaining that being civil with Tristan was a conscious choice against not "polluting [her] heart and energy by holding onto anything negative".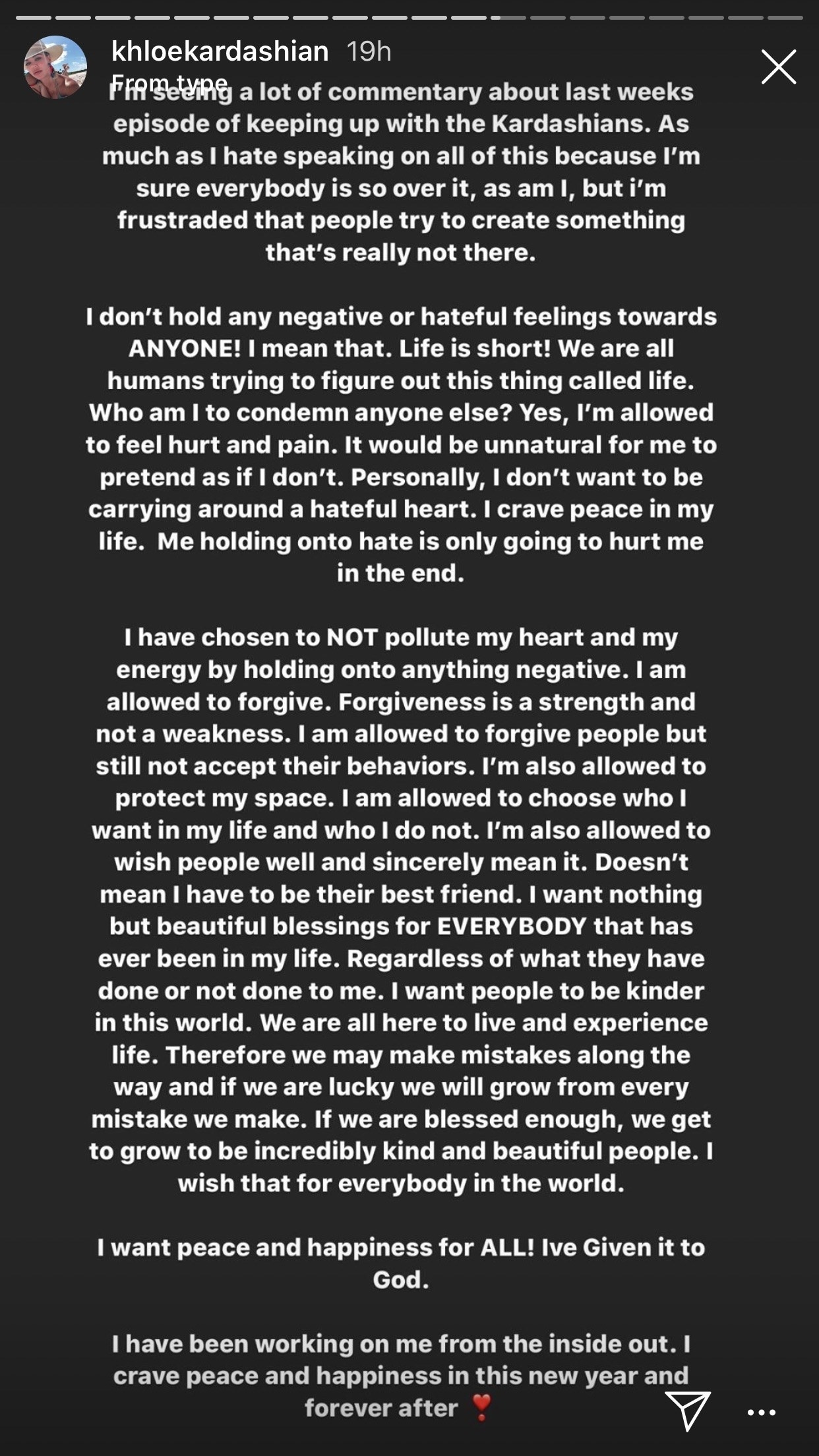 And she went on to post a second story confirming that the message of forgiveness was indeed directed just as much towards Jordyn as Tristan.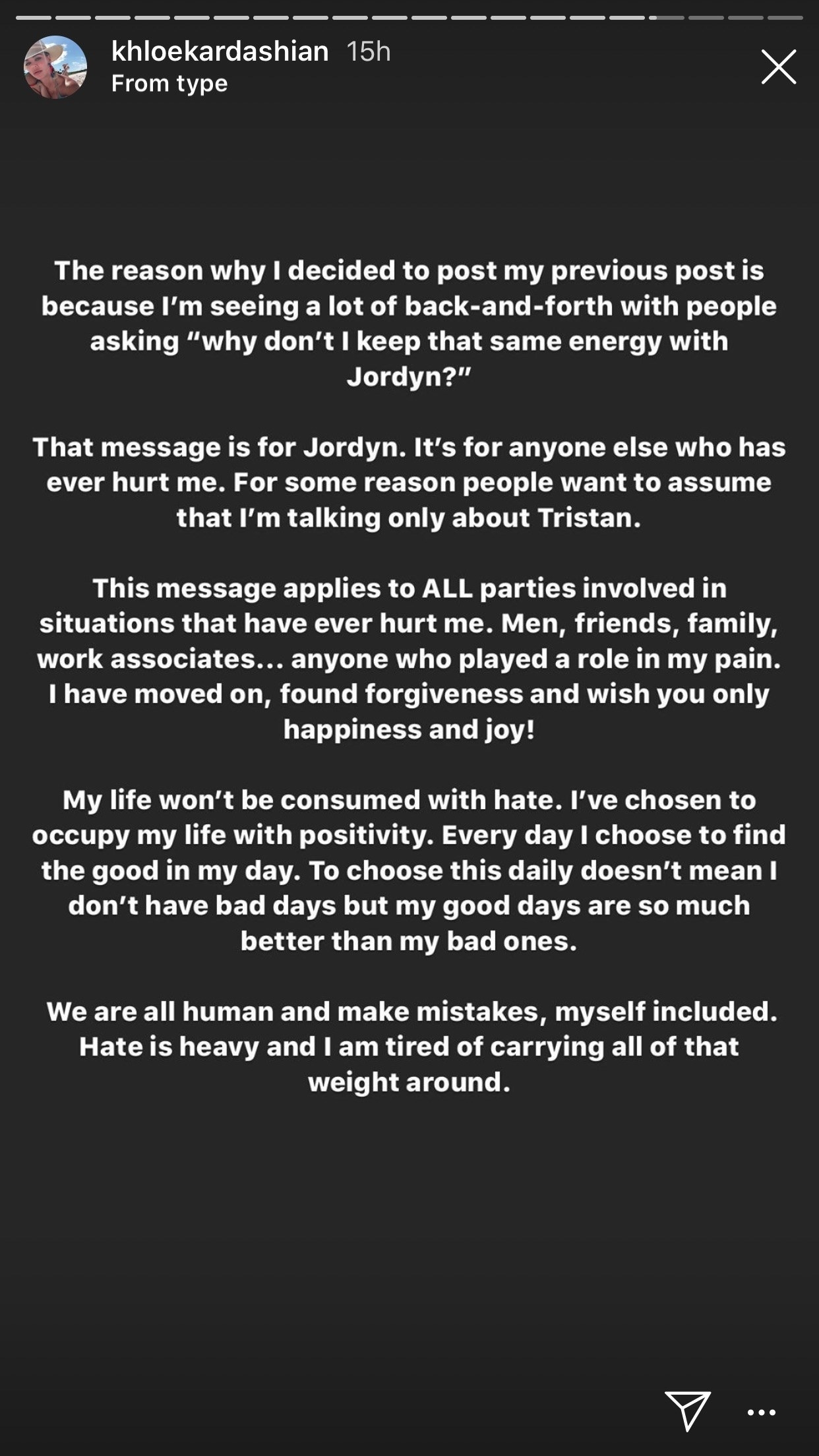 "This message is for Jordyn," she explained. "For some reason people want to assume that I'm only talking about Tristan. This message applies to ALL parties involved in situations that have ever hurt me."
She continued: "Men, friends, family, work associates, anyone who played a role in my pain. I have moved on, found forgiveness and wish you only happiness and joy!"
"We are all human and make mistakes, myself included. Hate is heavy and I am tired of carrying all that weight around," Khloé concluded.
However, shortly after Khloé's original post, Jordyn herself hopped on to Instagram with a ~cryptic~ message of her own.
Posting on Instagram stories, Jordyn shared a quote reading: "Someone somewhere is still discussing the old you because they don't have access to the new you," alongside a caption saying: "Facts."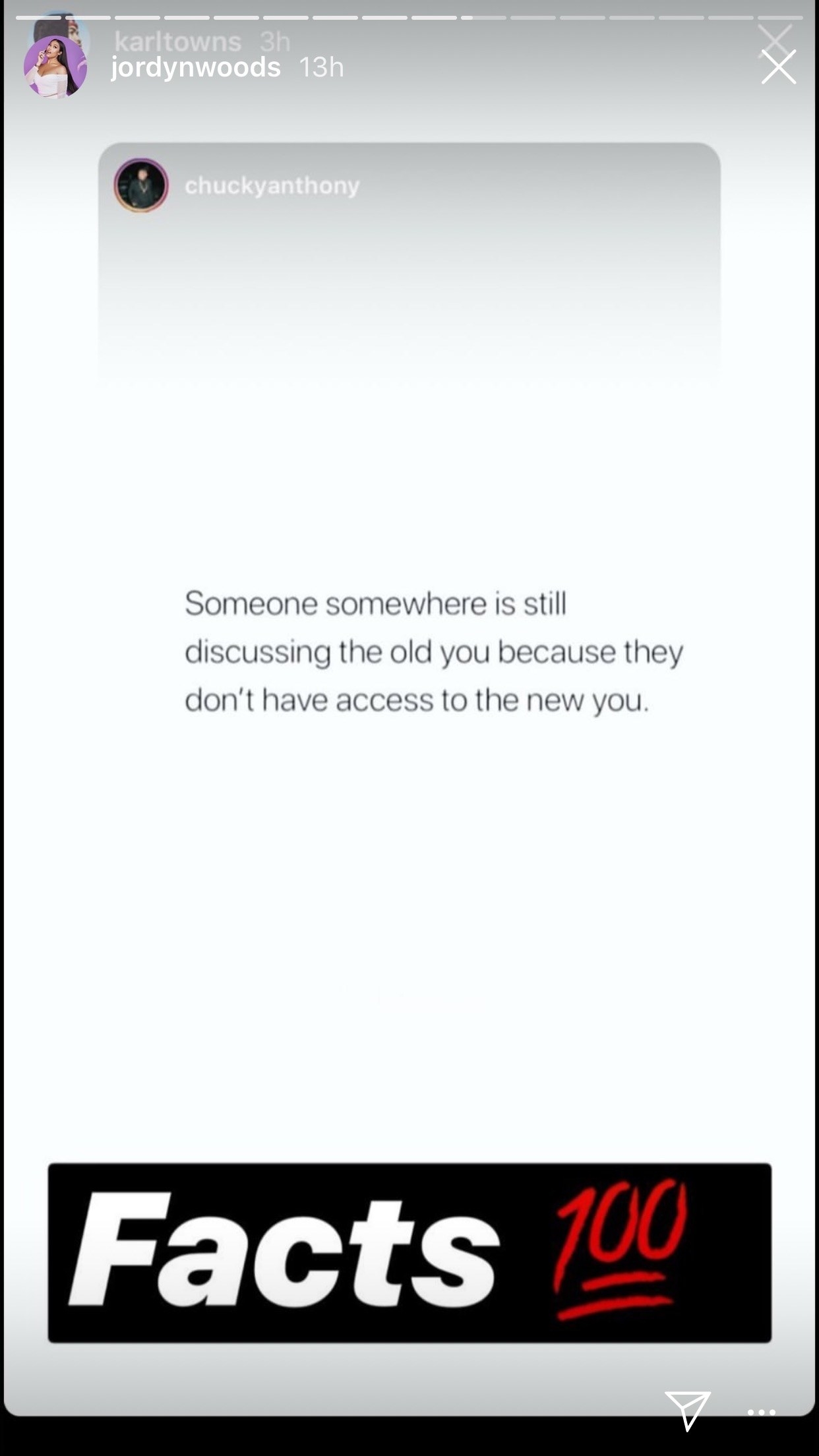 But it didn't take long before people began wondering whether Jordyn's post was a shady response to Khloé's. After all, Jordyn hasn't addressed the drama publicly since July, despite it being brought up by the Kardashians several times since then.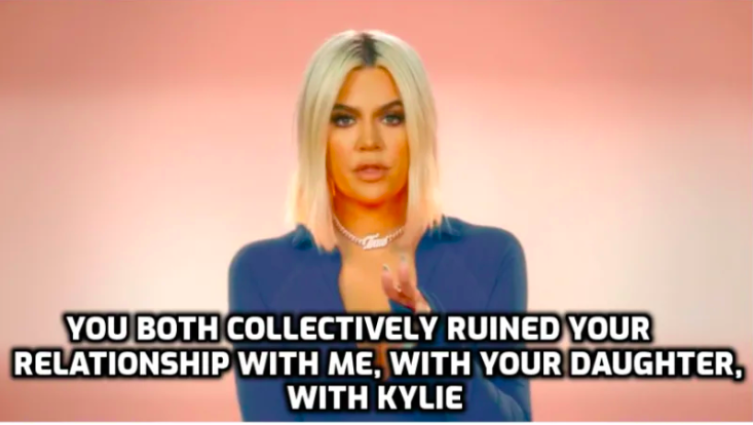 So, writing on Twitter, Jordyn clarified that her post actually had nothing to do with Khloé, and told fans that they shouldn't perceive it as a "clapback" or "subtweet".
"Not every quote that is posted is a sub or a 'clap back'," Jordyn wrote. "And not everything posted is directed towards one person in general. I deal with a lot of different shit daily."
So, does this mean the drama is over once and for all?! Here's hoping.