Taylor Swift and Tom Hiddleston have managed to get the whole world talking since they got together just three short weeks ago.
There has been a lot of ~speculation~ about whether the relationship is a publicity stunt, or true love. Last week we revealed a wild fan theory that the whole thing is a piece of elaborate performance art and the pair are actually shooting a music video.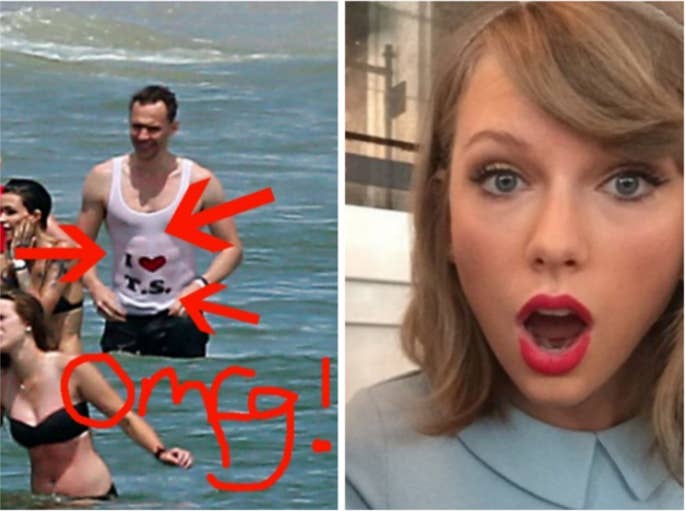 And lots of people are fans of the theory.
And this theory becomes even more interesting when you look at the locations where Hiddleswift have been photographed, as well as the clothes she's wearing. In short, it appears that she's re-enacting iconic moments from previous relationships.
First of all, let's rewind back three weeks to the moment Tom and Taylor revealed their romance to the world. Where were they? On a rocky beach.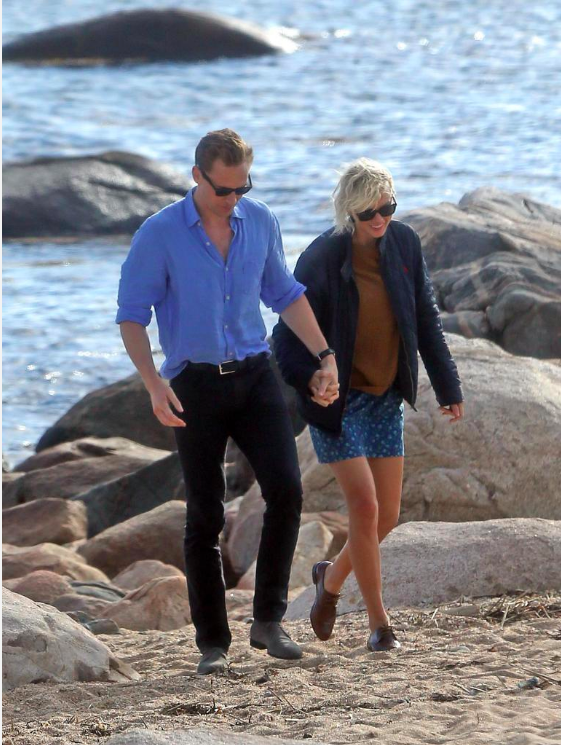 And now let's rewind to the early days of Taylor's relationship with Conor Kennedy. Where were some of the first photos of their romance captured? You guessed it – on a rocky beach.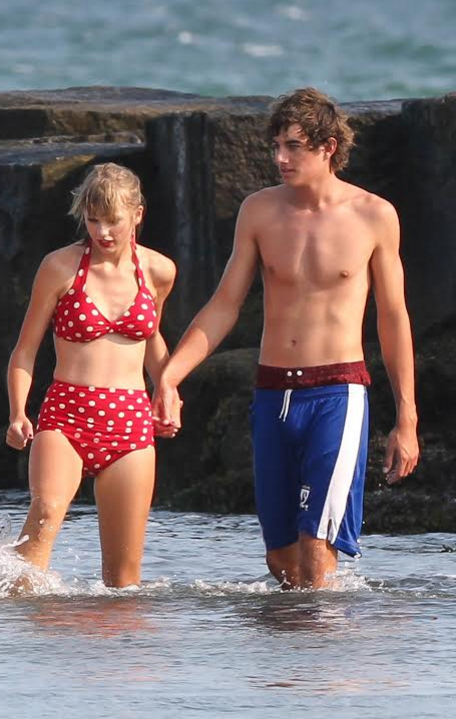 And you know how it seemed a bit odd that she was hanging out with his mum and entire family when they visited Ipswich after only 10 days of dating?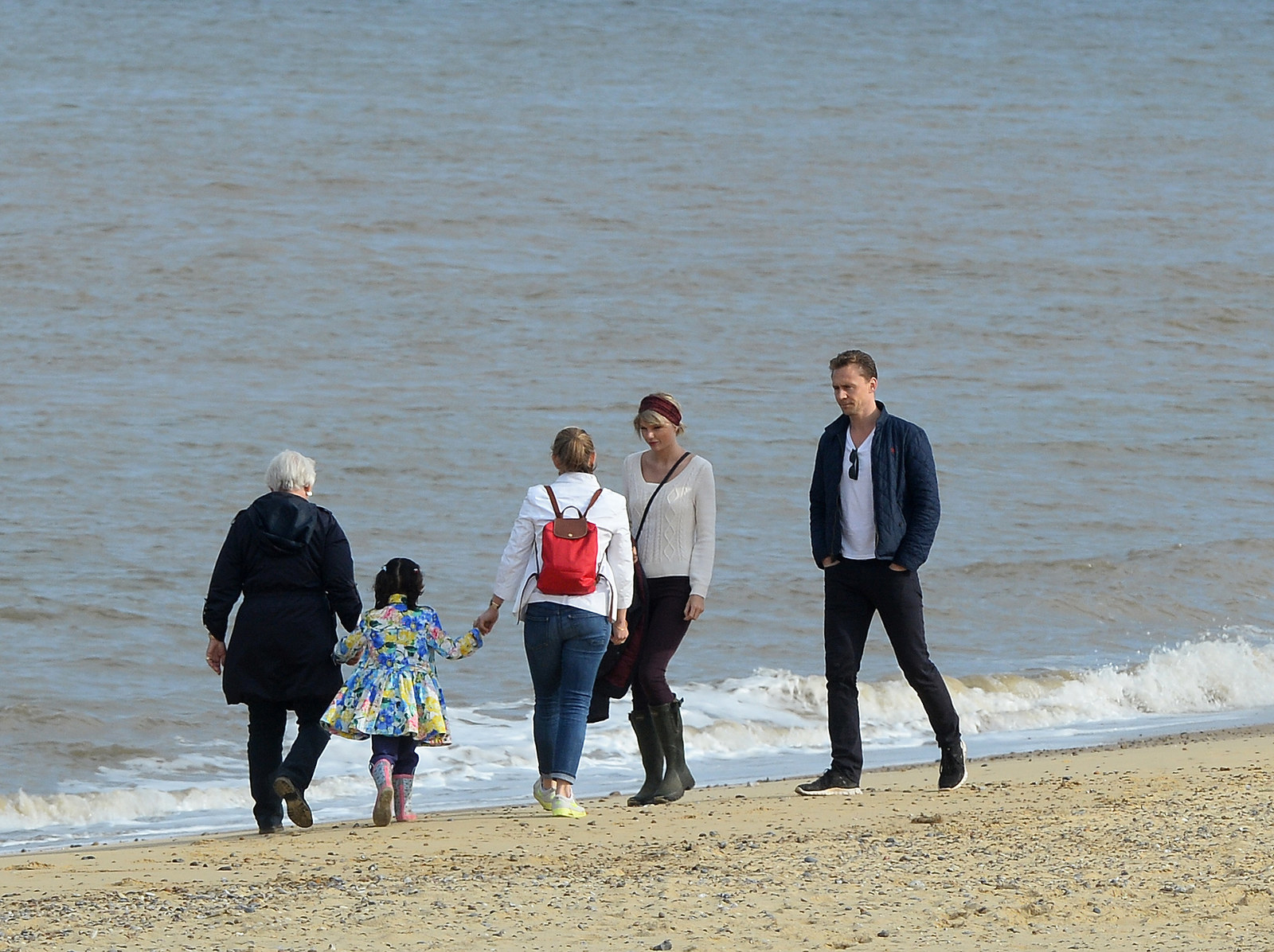 Well, the pictures looked incredibly similar to the ones of Taylor with Conor's family.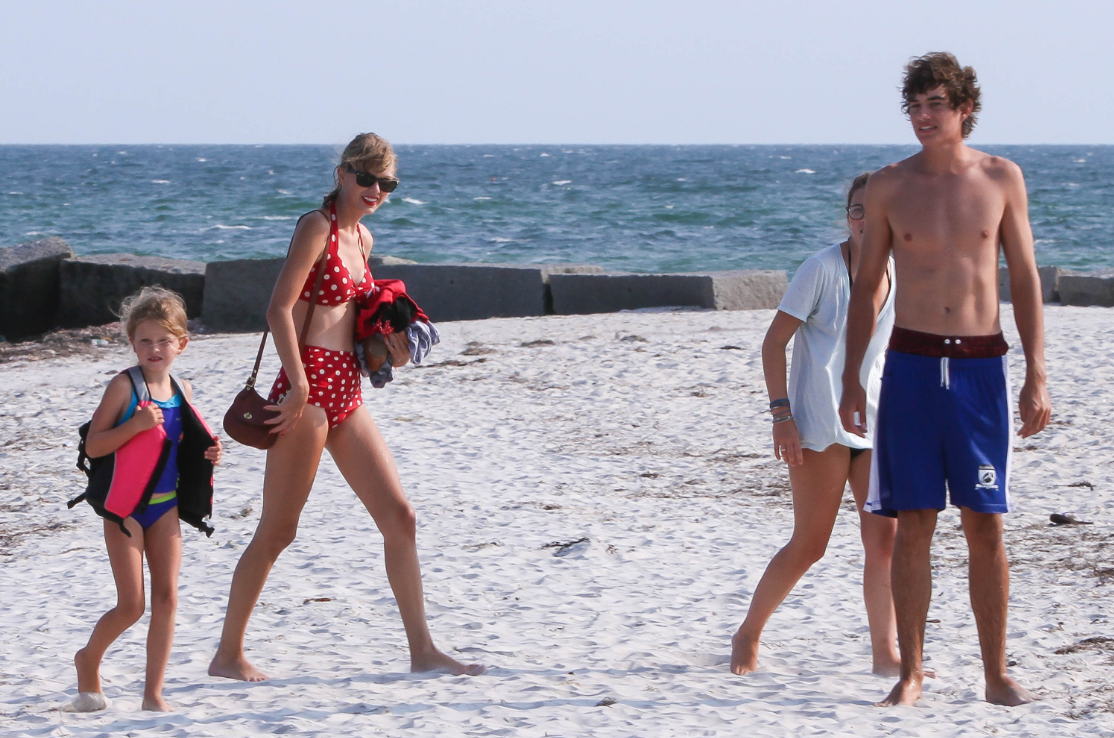 After splitting from Conor, Taylor then got together with Harry Styles. A month into their relationship, they went to Harry's native Cheshire.
They celebrated her birthday there, with Harry taking Taylor to a local pub for a meal.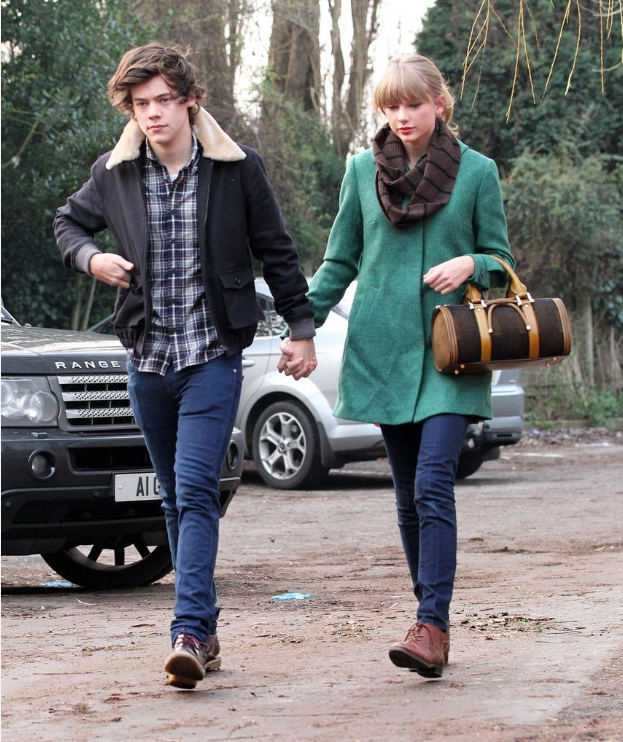 And the images of her and Harry bear more than a passing resemblance to these of her with Tom and his family in the English countryside.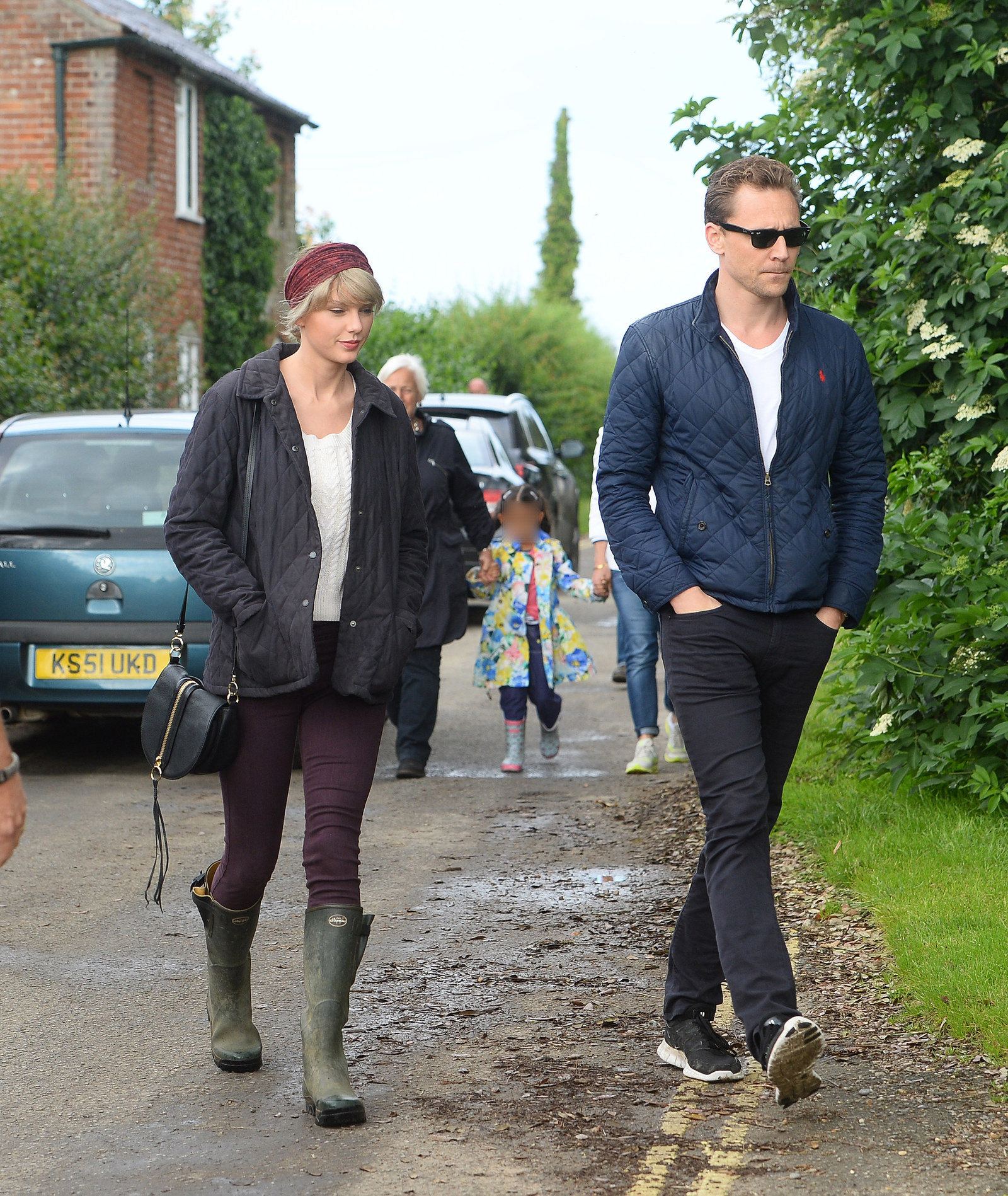 The other interesting thing to note at this point is the fact that, in the last few months of her relationship with Calvin Harris, Taylor underwent quite the image transformation.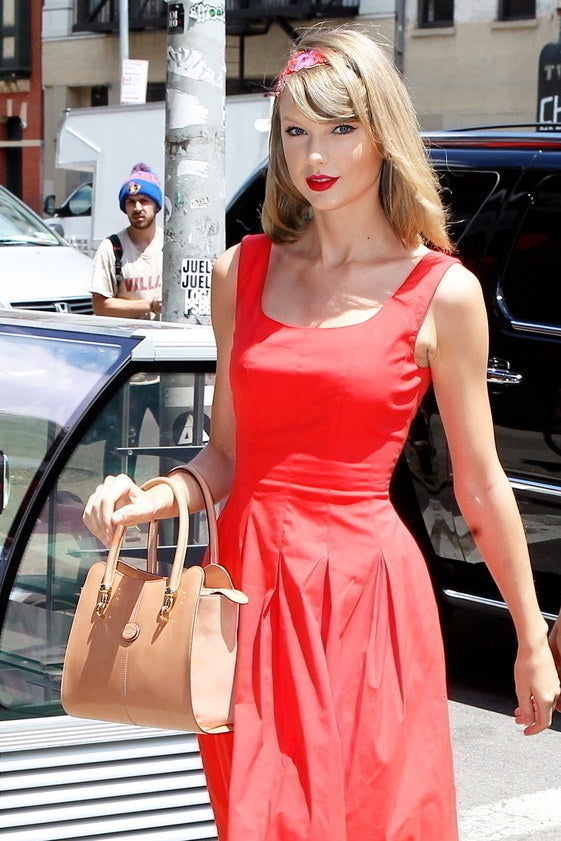 She ditched the cute tea dresses, headbands, and handbags for peroxide hair, dark lipsticks, and a wardrobe consisting mainly of the colour black.
However, within days of getting together with Tom, Taylor dyed her hair back to its natural colour, and the tea dresses were back. Even the headband – a look she hasn't rocked since 2012 – made a return.
In fact, ~country chic~ isn't a look she's explored at all since Harry Styles, either. Until Tom came along.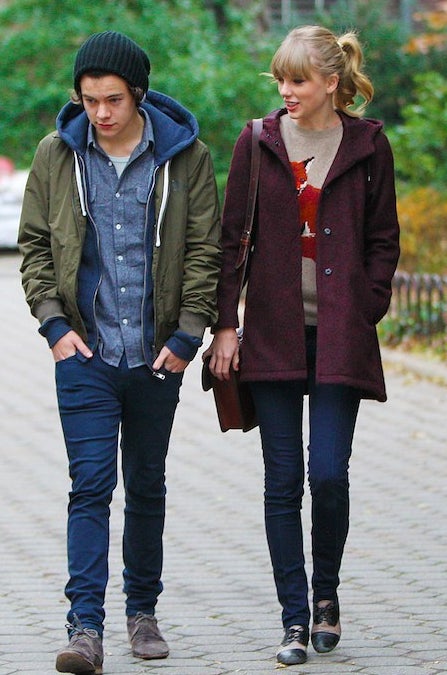 But the reversion back to her style from years ago goes even deeper. During her relationship with Conor she once wore this yellow dress (left), red lipstick and black sunglasses – almost identical to the look she wore in Rome with Tom last week (right).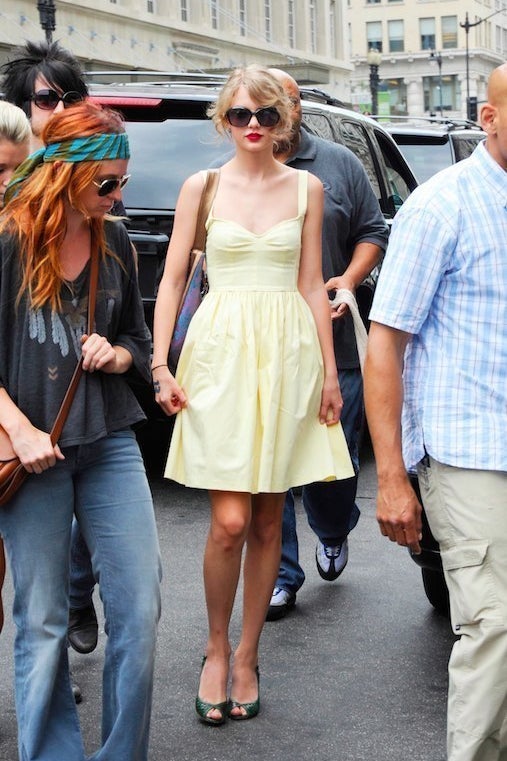 And the outfit she wore in the first photos with Tom is almost identical to this one she wore while dating Harry Styles. In fact, the dress is EXACTLY THE SAME.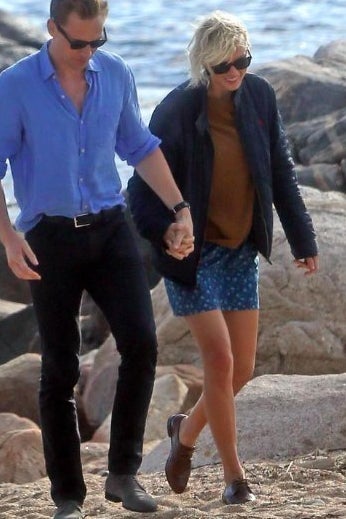 Blue dress ✔️
Brown cardigan/jumper ✔️
Brown loafers ✔️
😮 😮 😮
Oh, and there's also the fact that Taylor was wearing a similar blue dress in the famous photo of her leaving the island on which she and Harry were vacationing but ended up breaking up.
And then we reach the Calvin Harris era (which already feels like years ago, right?!).
Well, after a couple of months of speculation about them being together, they confirmed the relationship with a photo from Taylor's famous 4th of July party.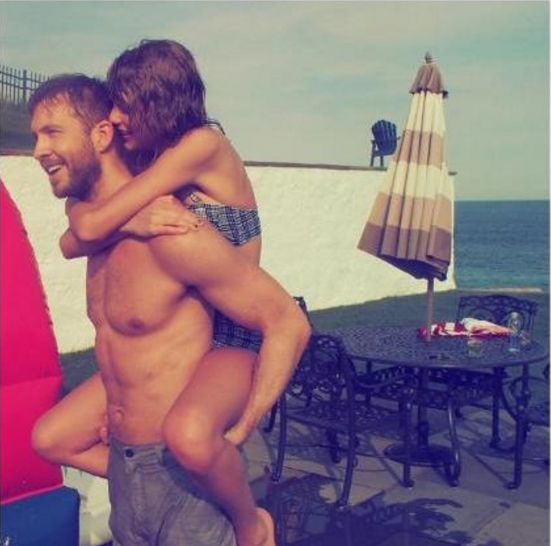 Well, who was the guest of honour at Taylor's party this year? Yep.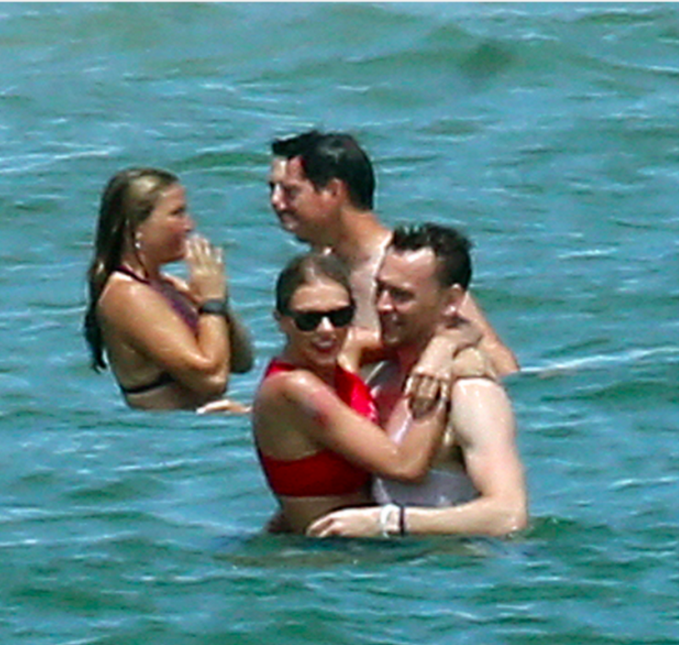 And we even had a re-enactment of the piggy back.
WHAT COULD IT ALL MEAN? Especially in light of a recent paparazzi video in which Taylor and Tom were asked: "Is your relationship for publicity?!" to which they responded by looking at each other and smirking. 👀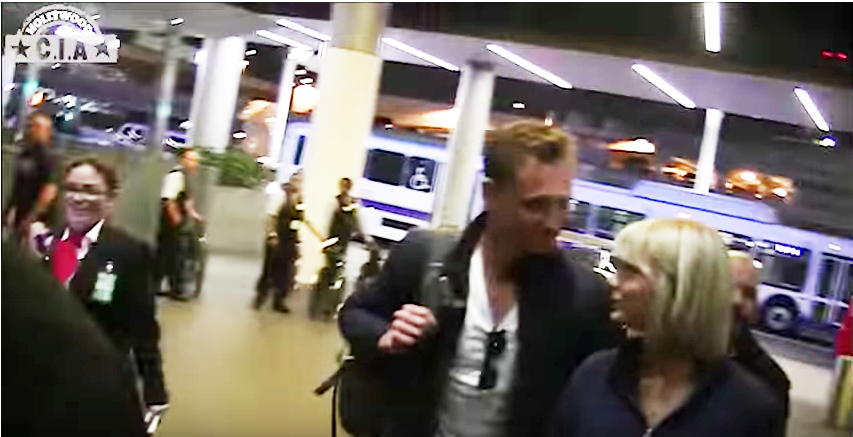 Whatever the case, one thing is for sure – Hiddleswift grows more interesting by the day.