If you've been following the return of The Hills, you probably know all about the ongoing feud between Stephanie Pratt, her brother Spencer, and his wife Heidi Montag.
In fact, in the first episode, Stephanie and Spencer had a raging argument in which he said he doesn't consider her family, and she accused him of keeping news of Heidi's pregnancy a secret from her for fear of losing a magazine deal.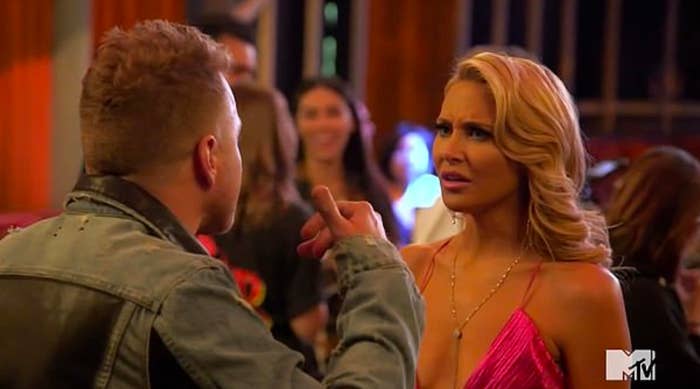 Then yesterday, Stephanie decided to put Spencer, Heidi, and her former friend/costar Audrina Patridge on blast with a lengthy, savage Instagram post in which she called them "evil", "hideous", and "crazy".
Stephanie began by saying that she was relieved to be away from "evil" siblings now that she's back in London, claiming that Spencer had said that everyone "hates" her.
And she went on to address Heidi, describing her as a "truly hideous person", and alleging that she was actually behind the sex tape rumour that destroyed her friendship with Lauren Conrad.
Well, it seems that Heidi has responded to Stephanie's rant with a post of her own — on her Instagram account dedicated to prayer and scripture.
In a brand-new post shared just hours after Stephanie's rant, Heidi uploaded this image alongside a caption referencing "hateful people".
"Don't be hateful to people just because they are hateful to you," the biblical quote read, "Rather, be good to each other and to everyone else."
And she also added: "Thank you Jesus, I needed this word and guidance."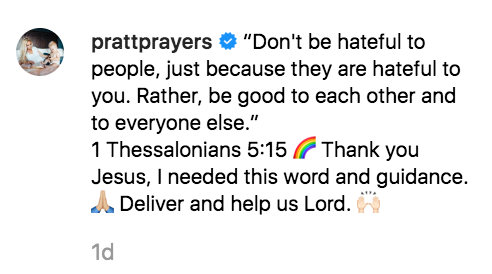 I guess it's back over to you, Stephanie.