Unless you've been living under a rock for the past few days, you've probably heard about the misplaced coffee cup that made its way into a scene of Game of Thrones.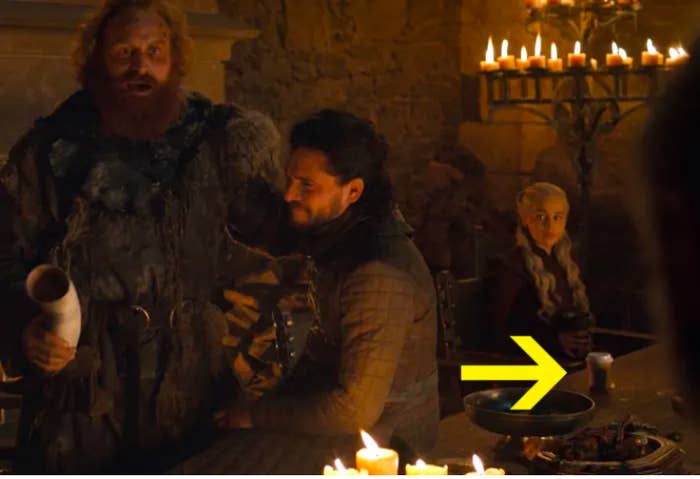 The takeaway cup appeared on a table next to Daenerys, and pretty much everybody noticed the major blunder. Some fans made jokes about it, while others were frustrated that such a mistake could've been made on a show with a reported budget of $15 million per episode.
"The latte that appeared in the episode was a mistake," HBO said in a statement. "Daenerys had ordered an herbal tea."
Well, it seems that the jokes from inside the Game of Thrones camp just keep coming, because now Emilia Clarke — who of course plays Daenerys — has shared an Instagram post referencing the drama.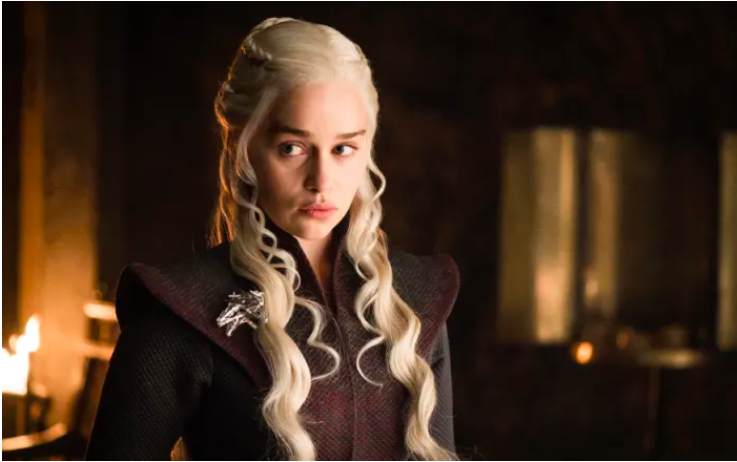 She posted this photo of herself — which is NOT a spoiler! — holding a coffee cup while posing with Jason Momoa and Peter Dinklage on the set of the show, alongside a perfect caption.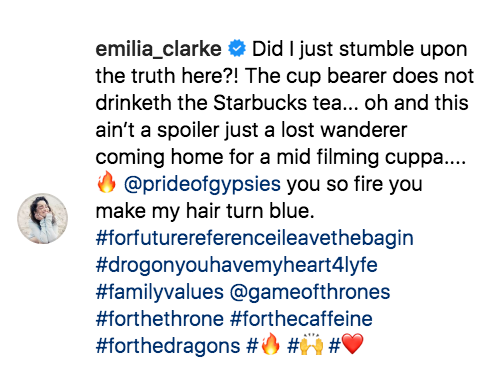 And, of course, fans of the show loved it.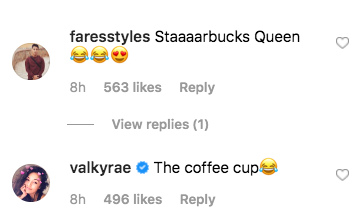 And while the cup in Emilia's hand looks different to the one from the GoT scene, fans have noticed that this one in Sophie Turner's hand looks very similar. So was she the culprit?!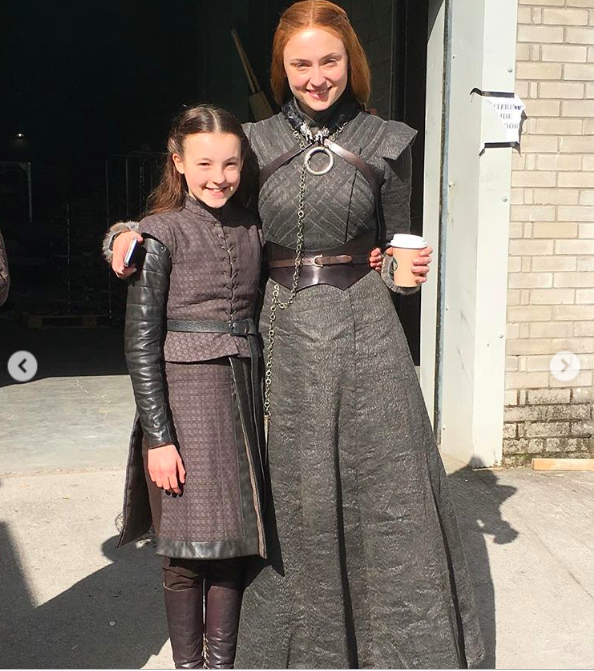 Either way — well played, Emilia!