If you haven't watched Game of Thrones Season 8, Episode 4, "The Last of the Starks," yet, fair warning, this post contains mild spoilers.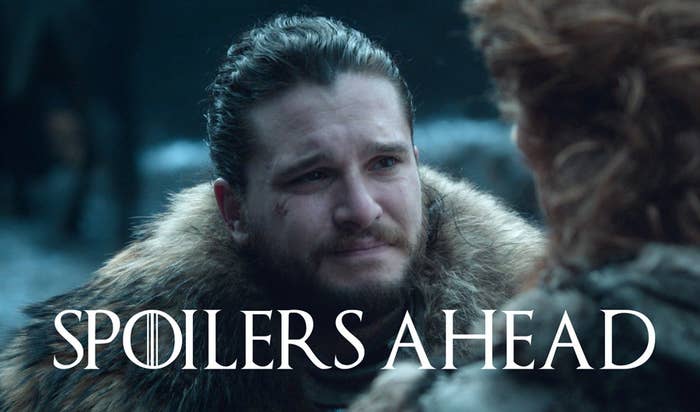 So, during the post-battle feast inside Winterfell — while Tormund was hyping up Jon and Daenerys was giving major side-eye — you probably missed one of the most surprising moments of last night's episode...
...A CAMEO FROM THIS STARBUCKS CUP!!!!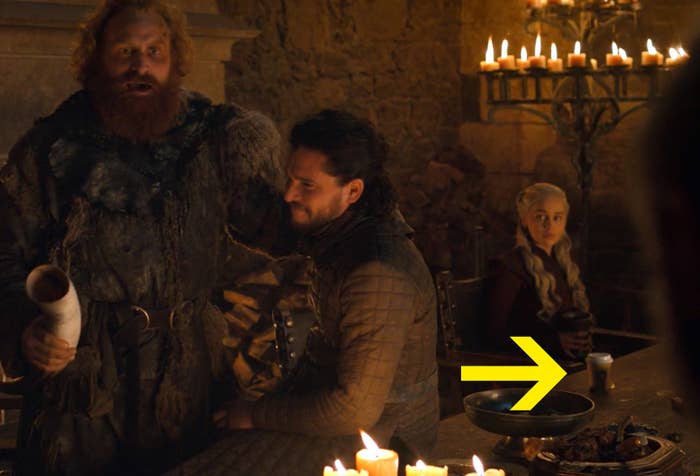 AND YES, THIS IS 100% REAL.
And, of course, fans were quick to pick up on this oversight.
But mainly, they were very into making their own jokes.
They even connected it to the ~controversy~ around the lighting on the show.
And here's the video receipt, should you need it.