It's no secret that relations between the Kardashians and Caitlyn Jenner have been strained for a while.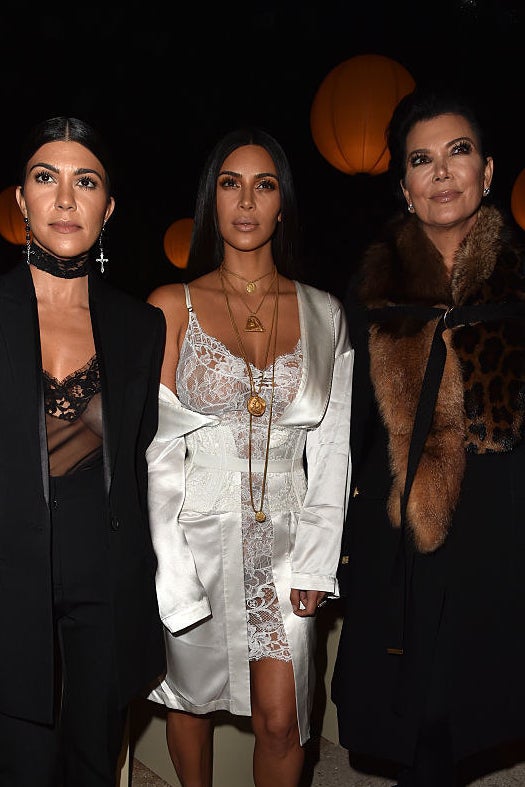 However, Kim has been the one to try to mediate the drama, remaining close with both sides of the family.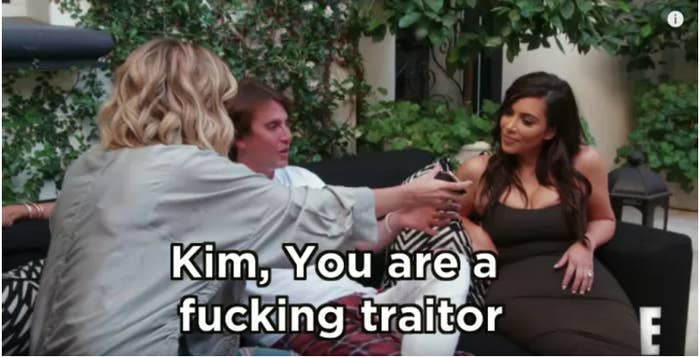 Well, the drama has now kicked up a notch after Caitlyn decided to release a ~tell-all~ book that appears to be less than complimentary about Kris.
Sections of the book have been serialised, and Caitlyn has given numerous interviews during the promotional trail for the book – and the subject of Kris and the Kardashians has come up repeatedly.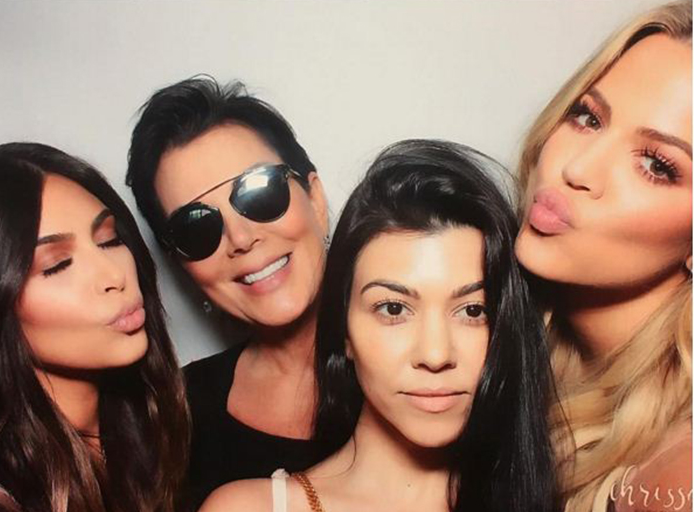 And it seems that as a result, Kim may now be siding with her mother and sisters, with her favouriting two tweets about Caitlyn. The first read: "So when is Caitlyn going to actually talk about herself rather than everyone else." It was then retweeted by another account, adding, "Question of the year."
So, does this spell the end of Kim and Cait's relationship?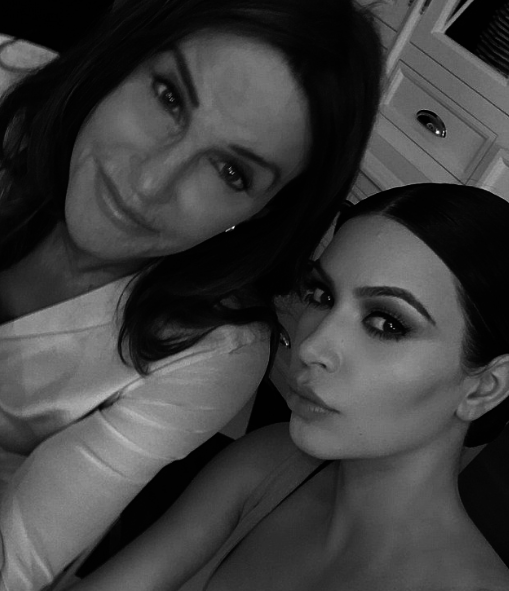 Well it certainly seems as though the drama is set to continue. In this week's episode of KUWTK, Kris read a preview copy of Caitlyn's book and was furious at the content.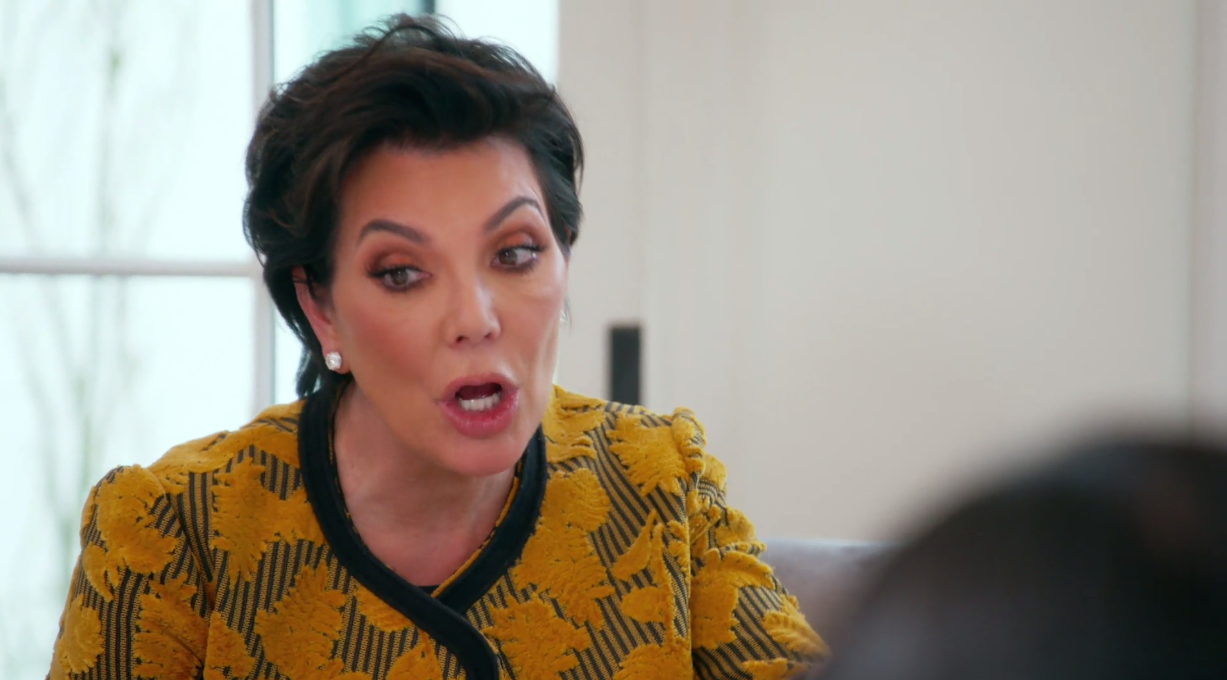 But the part she was most angry about was Caitlyn's repeated claims that Kris had "known" about her desire to transition.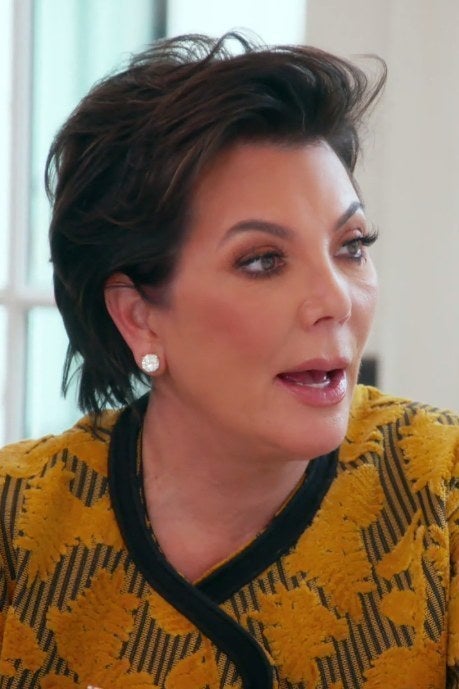 Kris claimed that she had asked once about Caitlyn's gender identity but had been shot down by her and they'd never discussed it again. She said: "I was curious. I said, 'What the hell is going on?' And she said, 'You just would never understand.' And then, all through the book it's like, 'Kris knew.'"
Kris then referred to one passage in the book that states: "Kris knew before I even made love to her."
Cue shocked faces.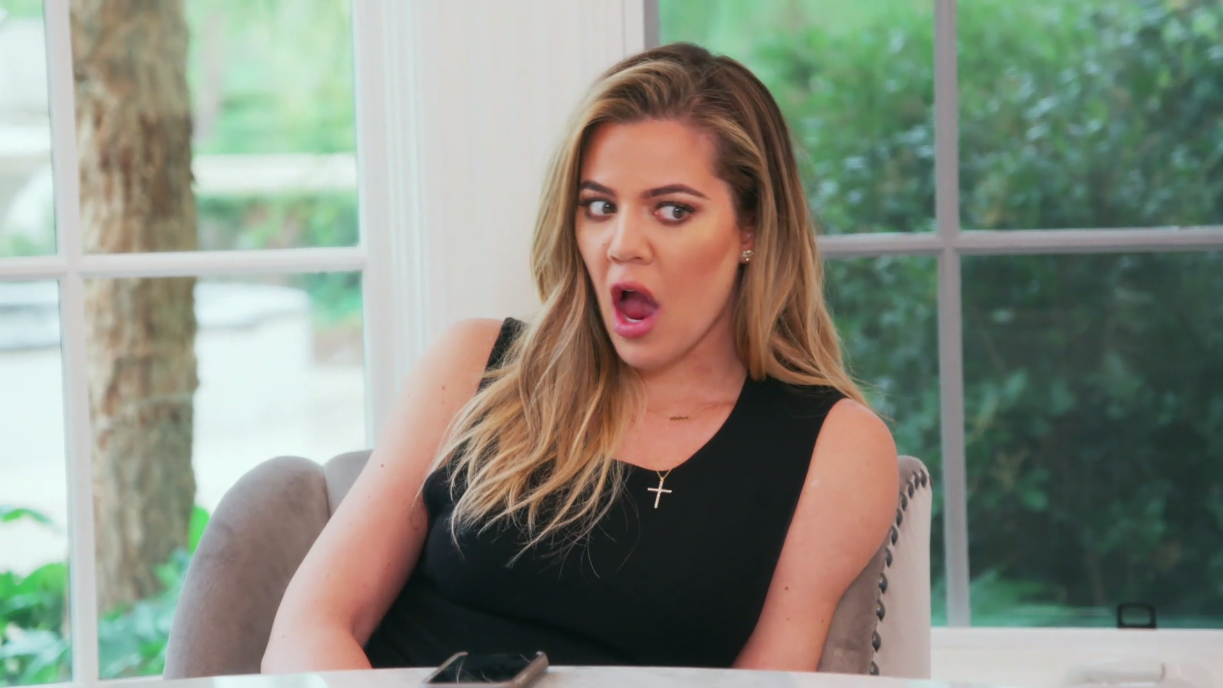 Kris ended the conversation by saying that the claims in the book were the final straw, and that she was "done" with Caitlyn.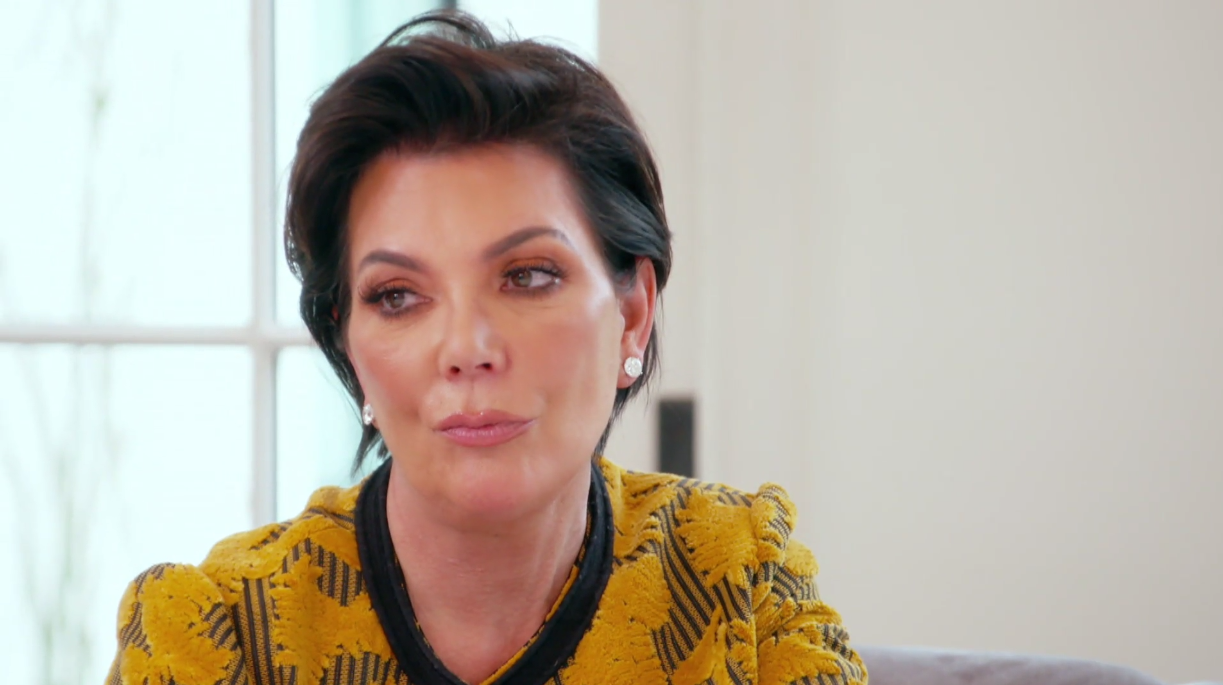 After the episode, Khloé favourited this tweet.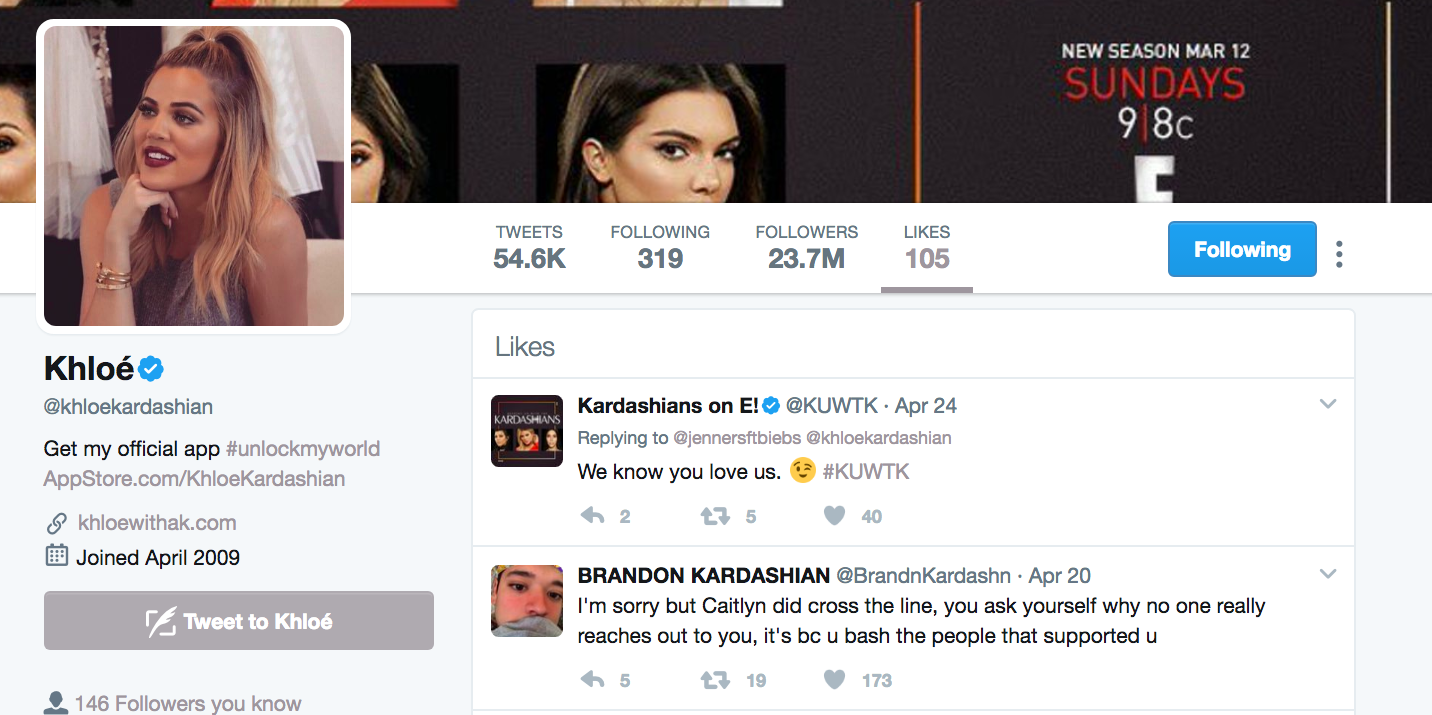 And just two days after the episode aired, Caitlyn appeared on Late Night With Seth Meyers with the ghostwriter of the book, Buzz Bissinger, who said that Kris was "full of shit" and was using Caitlyn for "fodder for her frigging show".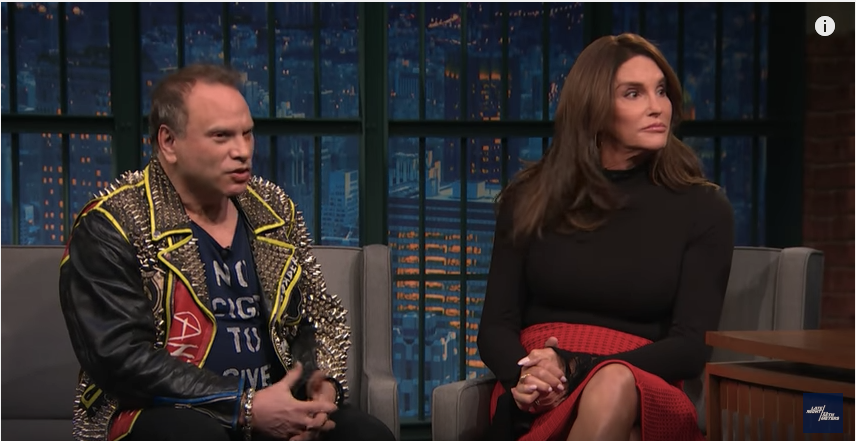 Buzz said:
Kris is full of shit. Full of shit. She says the only nice thing that Caitlyn says about her in the book is that she was social. Look at pages 24 through 227. [It says] "Kris saved my life. We fell in love quickly. She was great in trying to get me to reconnect with my kids. She was a brilliant negotiator. She streamlined by business." If you were with someone who had breasts from hormones, and was taking hormones, and later had to have those breasts removed, would you not think there was something up with that person? I think it's just fodder for her frigging show.
Caitlyn then shared her thoughts, beginning her answer with a strangled and sarcastic "I love her!"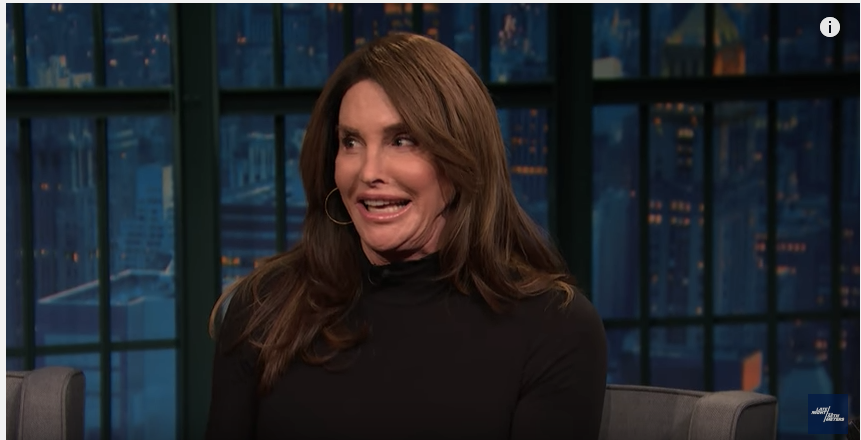 She went on to say:
I say in the beginning of the book that this is an honest story, but it's my story and my side. There's always two sides to every story. Kris and I had 23 great years together. We raised 10 wonderful children and we had two more ourselves. I worked tirelessly to raise great kids and I'm very proud of my children. But there was a lot of things that were happening and that's her side.
One day after her appearance on Seth Meyers, Caitlyn gave an interview on Lorraine in which she said she believed Kris was "alienating" her children from her.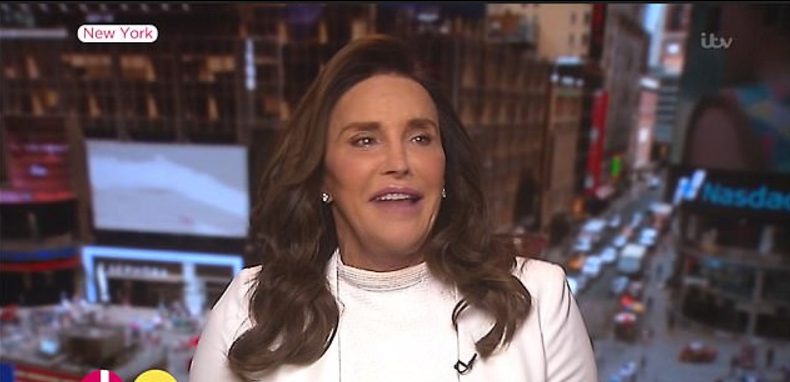 Referring to the latest episode of KUWTK, Caitlyn said:
I'm a little disappointed that she went in that direction. I said so many nice things about Kris. We had 23 years together. When you say things like that it alienates my kids from me.
She went on to say that she'd perhaps "downplayed" her desire to transition to Kris, but that she had known about it.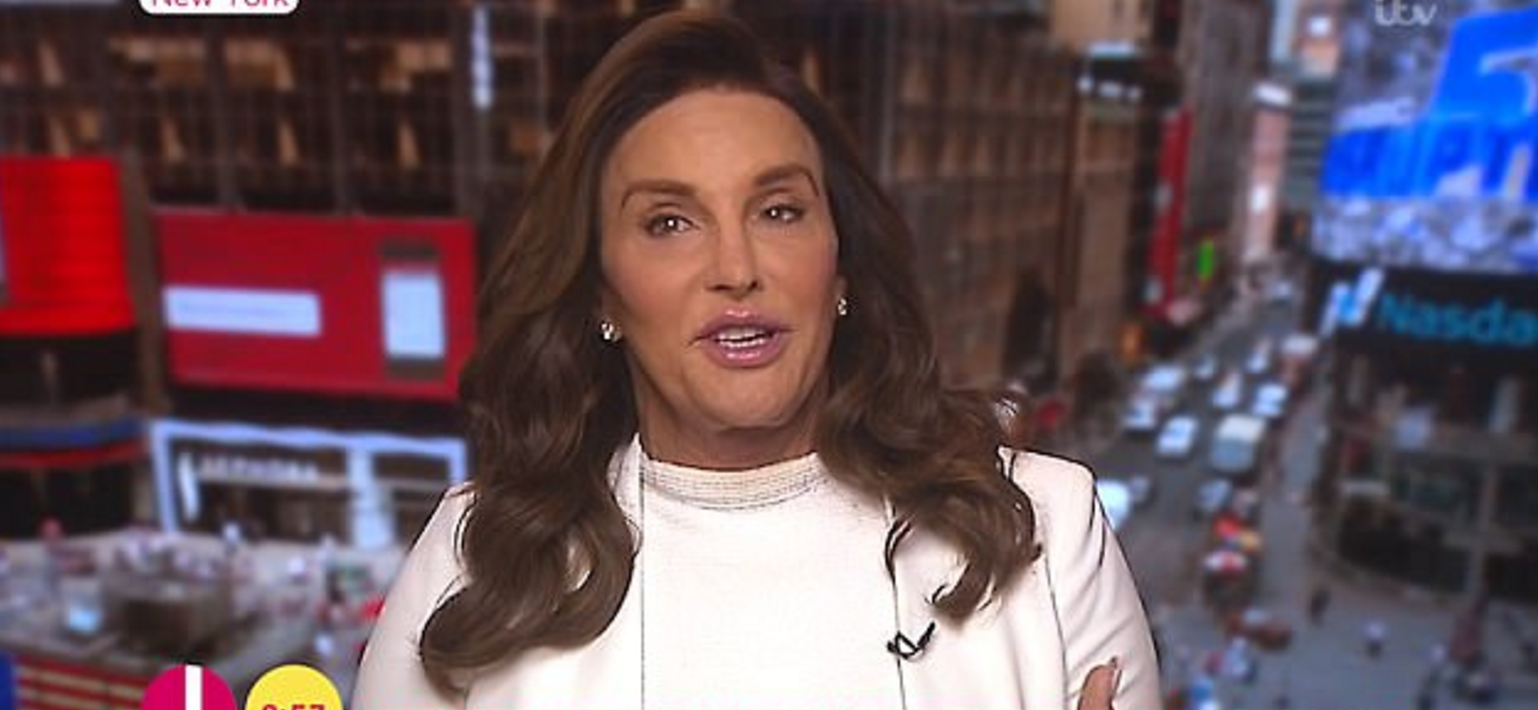 Caitlyn said:
Did I downplay [my transition] some to Kris? Maybe. I was seriously trying to make something of my life. She had all these kids, I had these kids, I thought we could blend the two families. Of course she was aware of this, and she said, "We can deal with this, it's actually not that big of a deal."
Well, today Kim appeared on The Ellen Show and addressed the situation. She said that her "heart breaks" for Kris.
Kim explained:
My heart breaks for my mom because I feel she's been through so much. And Caitlyn is promoting this book, saying all these things. It's just not necessary. She's being untruthful. It's so hurtful. I wish her all the success in the world, but not at our expense.
When asked whether anyone in the family had contact with Caitlyn, Kim confirmed that the only people who do are her biological daughters, Kendall and Kylie.
Kim said:
Kendall and Kylie do. That's their dad. And my mom has been so respectful for so long in always wanting to have a great relationship with Caitlyn. But, as for "the Kardashians," you know – she doesn't like to say that word. She said in her book that on Diane Sawyer she never said our name – no. I haven't talked to her in a couple of weeks.
Kim concluded by saying that while she'll always have a place in her heart for Caitlyn, she doesn't like the "character" she's displaying now.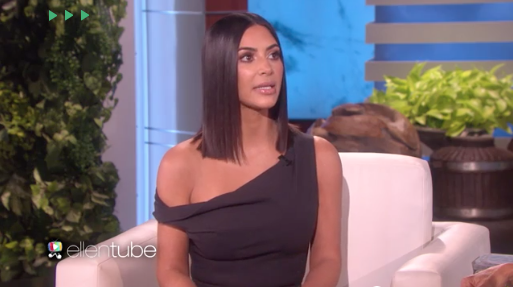 She said:
I'll always love her. That was my stepdad for so many years. She taught me about character growing up. And I just feel like I don't respect the character she's showing now.