Chris Hemsworth is the latest celebrity to announce a donation to the ongoing wildfire relief efforts in Australia.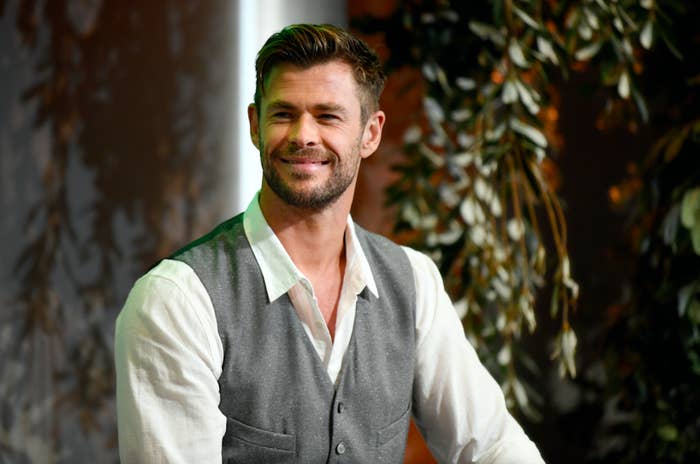 The fires — which were caused by climate change and have been blazing since November — have so far scorched 15 million acres of land and killed 25 people.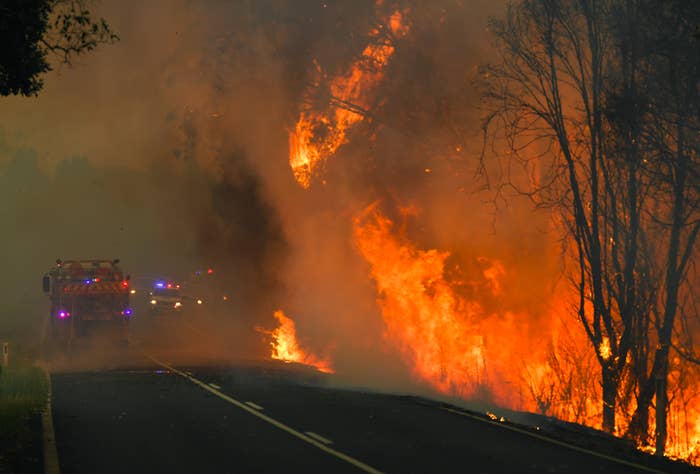 Well, Chris has now shared a brand-new video on Instagram, revealing that he's pledging $1 million to help "those on the front lines" and the "communities that have taken a hit".
"The bushfires in Australia have caused massive devastation," Chris said in the video. "They continue to burn and there's warmer weather on its way."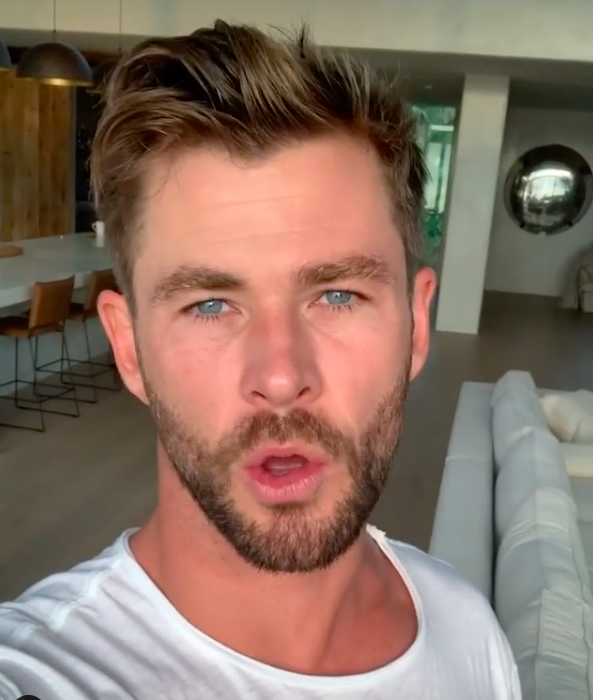 He went on: "What we need is your support and your donations. I'm going to put forward a million dollars and was hoping you could contribute in any way shape or form. Every dollar counts."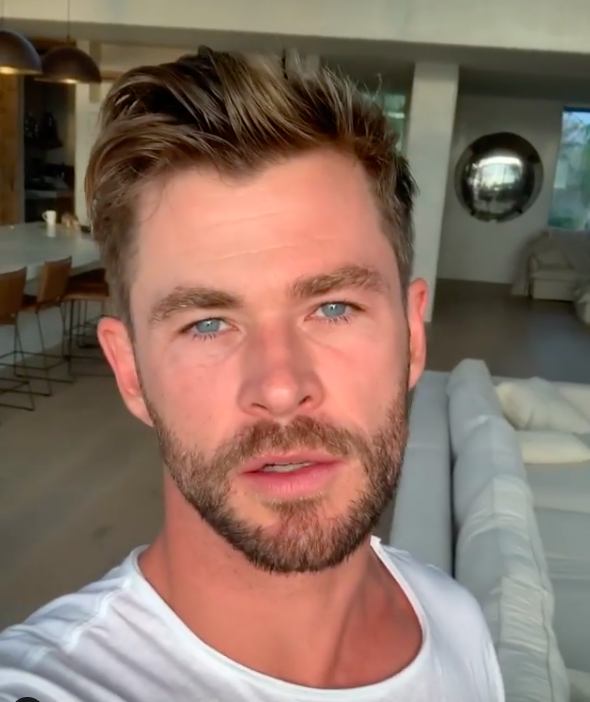 "I want to say a huge thank-you to everyone who's sent their well wishes and donations, it's greatly appreciated in Australia," Chris concluded the video message.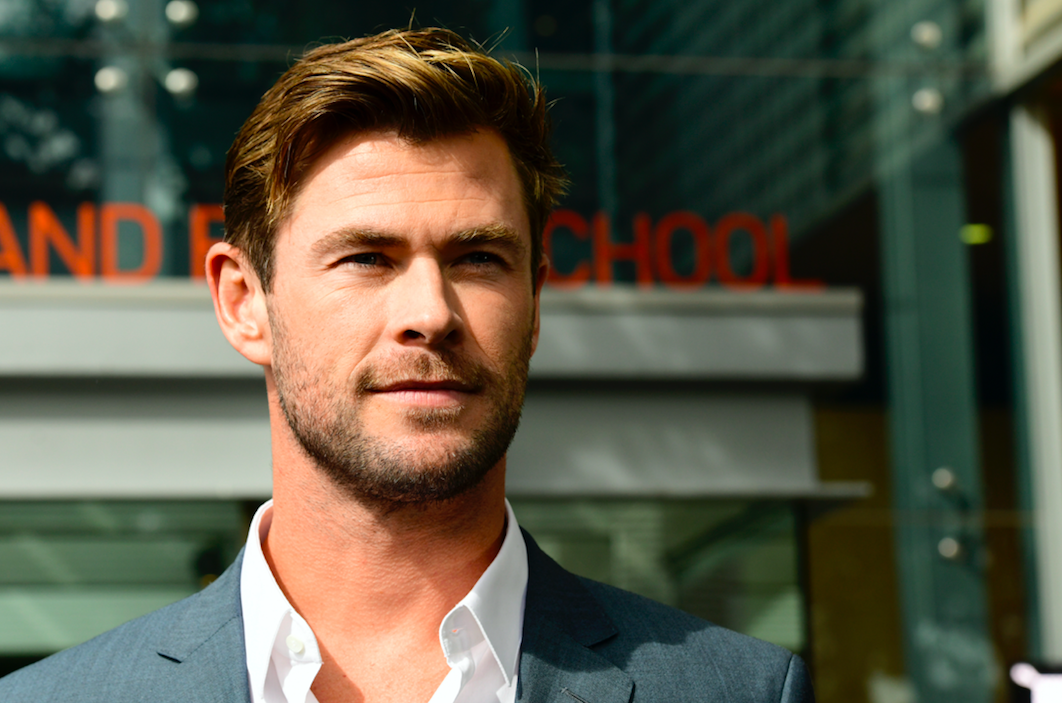 Chris reiterated the sentiment in the caption of the post, before adding that he'd included links in his bio for followers to donate to "the firefighters, organisations and charities who are working flat out to provide support and relief during this devastating and challenging time".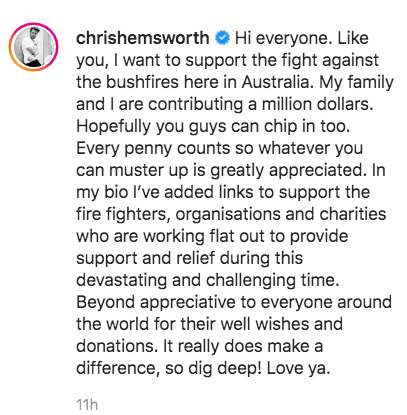 Chris's comment and donation come just two days after countless celebrities used their acceptance speeches at the Golden Globes to speak about the wildfires.
Russell Crowe, Ellen DeGeneres, Patricia Arquette, Phoebe Waller-Bridge and Ricky Gervais all made references to the devastation in Australia, urging members of the public and their fellow celebrities to contribute to relief efforts.