Are you excited for the new Star Wars movie?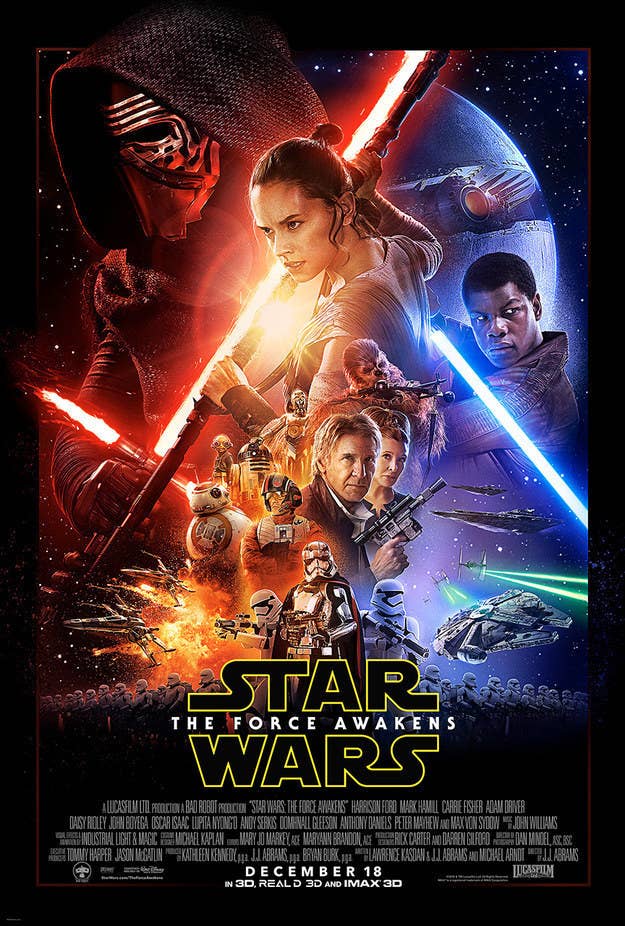 Are you also afraid that you might accidentally come across a ~spoiler~ online before you have a chance to see it?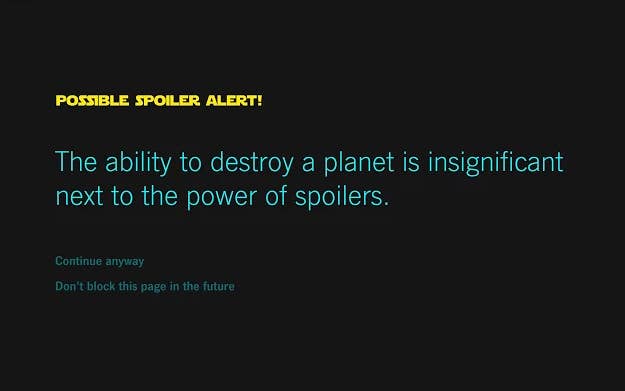 According to the extension's description, Force Block uses "smart pattern detection" to block pages containing Star Wars: The Force Awakens spoilers, as well as a white list setting for false alarms.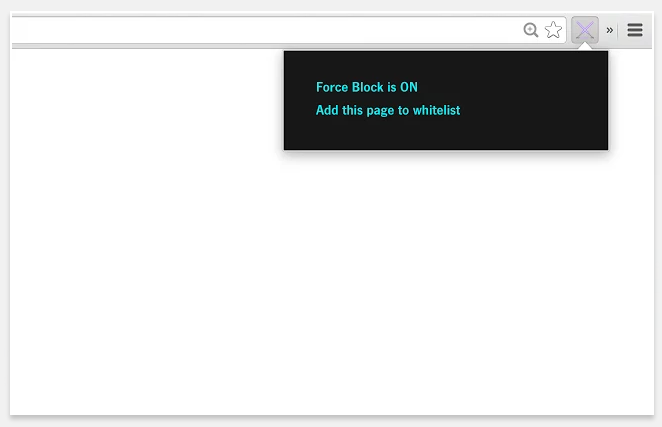 So you can customize it to allow access to pages (like BuzzFeed's page of Star Wars: The Force Awakens tagged posts or Google search results) if you know they don't actually contain spoilers.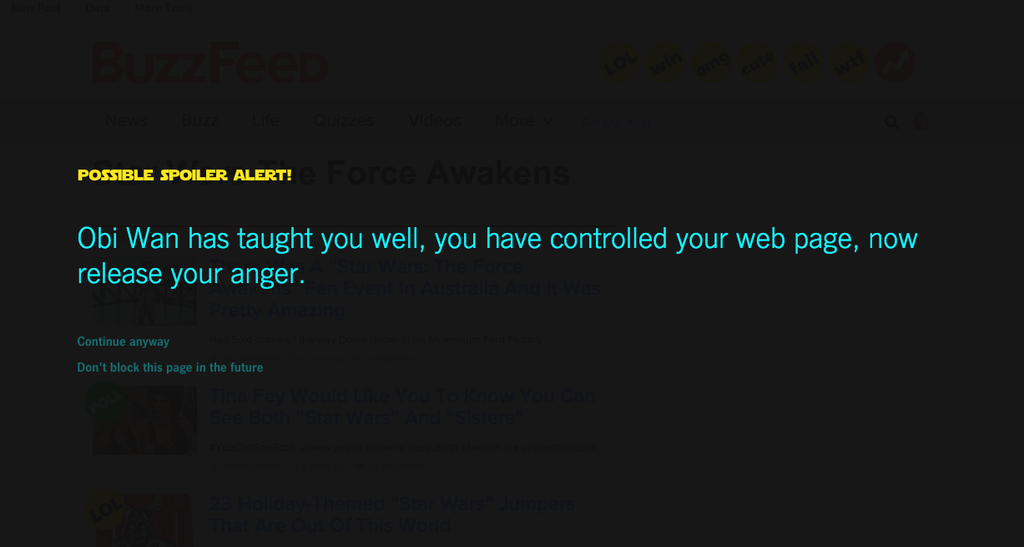 May the Force be with us all and keep us spoiler-free.