Watch The First Opera Star In Super Bowl History Sing The National Anthem
World-famous soprano Renee Fleming sang "The Star-Spangled Banner" live and proved why opera singers are the world's original divas.
World-famous opera singer Renée Fleming became the first opera singer in Super Bowl history to sing the National Anthem before the game's kickoff. (Spoiler Alert: She absolutely killed it.)
Fleming was accompanied by the New Jersey Symphony and 32 military singers from all the service branches.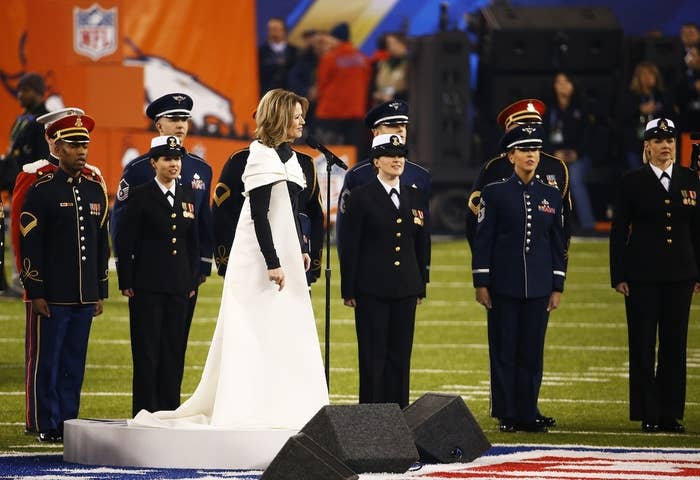 The 53 year-old opera singer has performed for Queen Elizabeth as well as U.S. presidents and received the National Medal of Arts, the highest honor the government gives to artists, in 2012.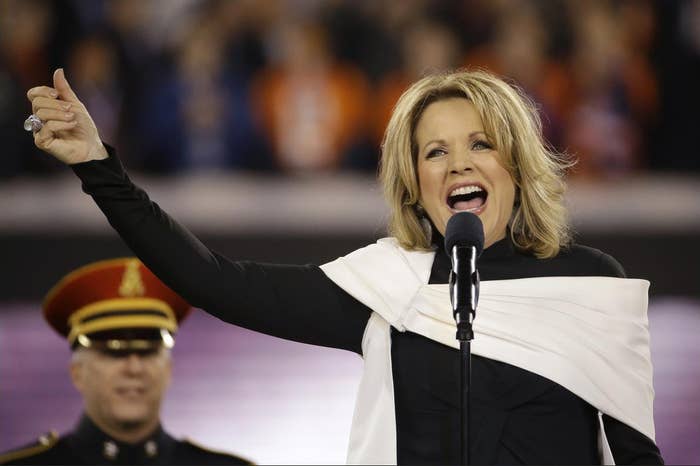 Unlike past singers, Fleming made it very clear that she would not be using a pre-recorded track . "I wouldn't know how to lip-sync if you paid me," she said in an interview Thursday. "It would be a disaster. I only know how to sing live."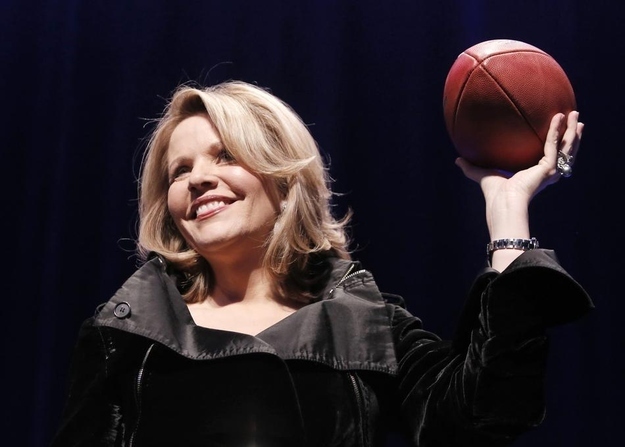 Opera singers and opera houses across the country cheered for the groundbreaking performance.
Stay flawless, Queen Renée.