11 Places To Order Food Online When Your Local Grocery Store Sucks
Forget avoiding your enemies at the neighborhood spot.
We hope you love the products we recommend! All of them were independently selected by our editors. Just so you know, BuzzFeed may collect a share of sales or other compensation from the links on this page if you decide to shop from them. Oh, and FYI — prices are accurate and items in stock as of time of publication.
Grocery shopping is the pits, from finding a place to park to hoping your frozen food doesn't melt in traffic to carrying bags into your house. But there are lots of online retailers that, with a little planning, can supplement and maybe even replace some of those store trips so you won't have to fight the crowds to get a deal on your family's fav flavored yogurt or GF bread.
Here are some online grocery retailers worth trying:
1.
Jet has lots of brand-name dry *and* fresh food easily shipped to your door for cheaper, especially if you dig LaCroix!
2.
Amazon sells basically anything and everything — especially since its Whole Foods acquisition.
3.
Boxed is a crowd pleaser for stocking up on stuff your family loves in bulk sans discount warehouse nonsense and temptation.
4.
Walmart brings those rollback prices to the grocery aisle with lots of shelf-stable stuff available to ship most places. But if you want fresh stuff, you'll likely have to pick it up at a participating location via Walmart Grocery.
5.
FreshDirect has TONS of grocery options, like, basically everything your family would want or need. IF you're lucky enough to live where it delivers!
6.
Instacart, like Fresh Direct, lets you shop what you want (in select cities), apply ~exclusive~ coupons, and have your goods delivered to your door on the same day!
7.
Peapod is yet another grocery delivery service (options are good!) that'll help fill up your pantry, fridge, and freezer so when your family asks "What's for dinner?" you can tell them exactly what's on the menu.
8.
Food52 delivers on specialty pantry items you'd see stocked in gourmet grocery stores, so go ahead and order that fancy pasta for the 'gram!
9.
Thrive Market has most of the organic options that exist on earth. JK, or at least it has most organic grocery items you could possibly want.
10.
LocalHarvest is your new go-to source for farm-fresh produce straight from the farm! So if you've been considering subscribing to a CSA box, now's the time!
11.
Imperfect Produce sells discounted fruit and veggies that don't meet (ridiculous) beauty standards but are still totally SAFE and DELICIOUS to eat!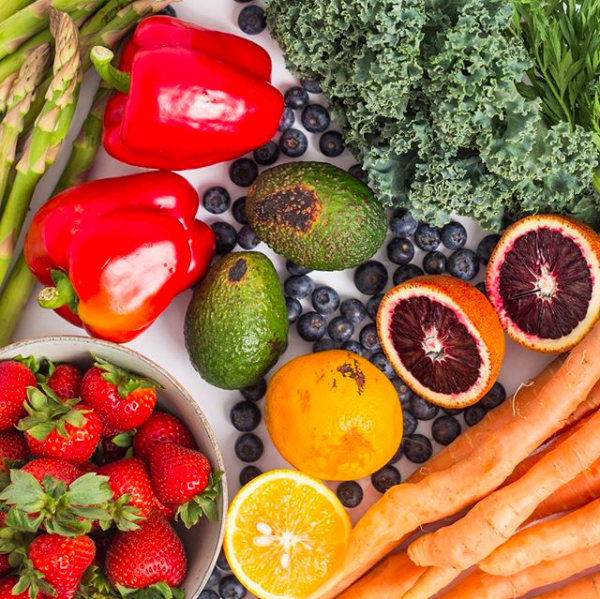 Looking for the perfect gift for any occasion? Check out all of BuzzFeed's gift guides!