Does the mere thought of drinking coffee make you giddy with excitement?
Well do I have some news for you. This gadget is called the AeroPress and it's a fave amongst coffee obsessives for whipping up 1–3 cups of coffee when your resources are limited (like when you're camping or if you work somewhere with terrible office coffee).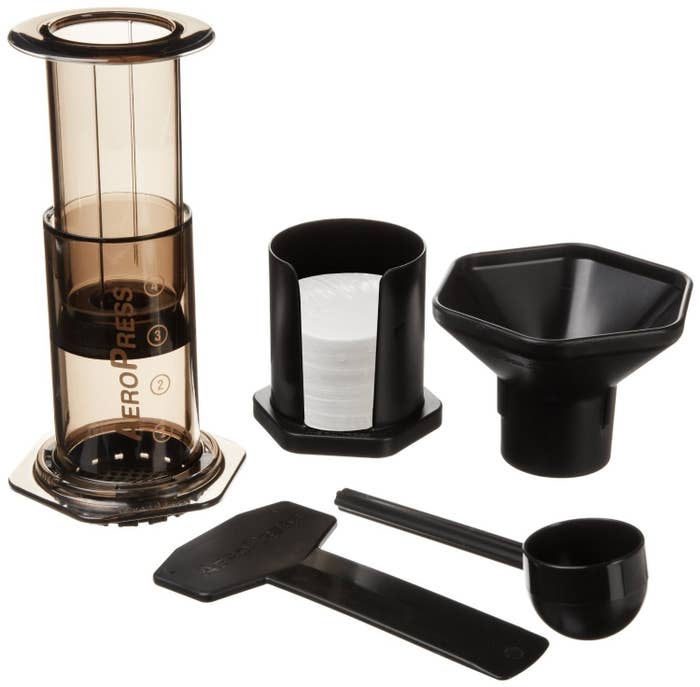 So here's how it works: You assemble the parts with two scoops of ground coffee inside the chamber, put it on top of a mug, pour in some hot water, let it sit for 20–30 seconds, and presssssss.
If you think it seems like a lot of trouble, check out the 8,000+ customer reviews from self-professed coffee snobs and start drinking the sweet caffeination of AeroPress devotees.
For some, it won't replace an expensive home espresso machine, but it's lightweight and the next best thing to use while camping or backpacking!
Now that you understand *why* folks love the AeroPress....