TXT Played "Who's Who" And Revealed Who's The Worst At Texting Back And The Only Member Who Can Actually Cook
"I'm sorry, but I'm the only option there is."
You've probably already heard of TXT — after all, they've taken the world by storm since they debuted with "Crown" in March last year.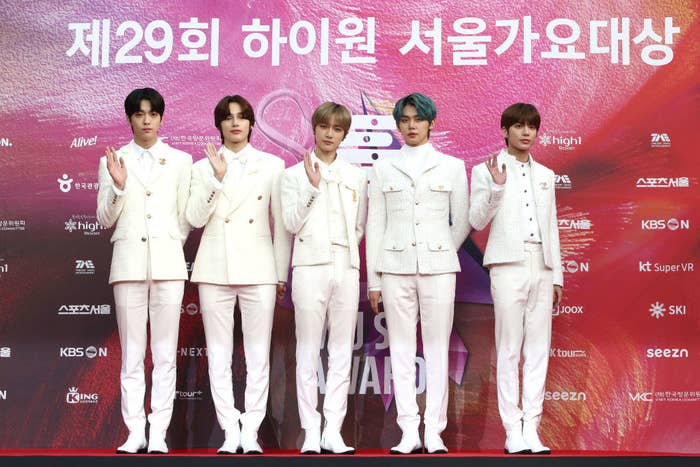 Now TXT are back with a new EP, Minisode1: Blue Hour. To celebrate, we learned a little bit more about Soobin, Yeonjun, Beomgyu, Taehyun, and Hueningkai with a game of BuzzFeed's Who's Who.
We learned a lot about the members...and so did Soobin, who was surprised to learn that the other members often catch him taking selfies.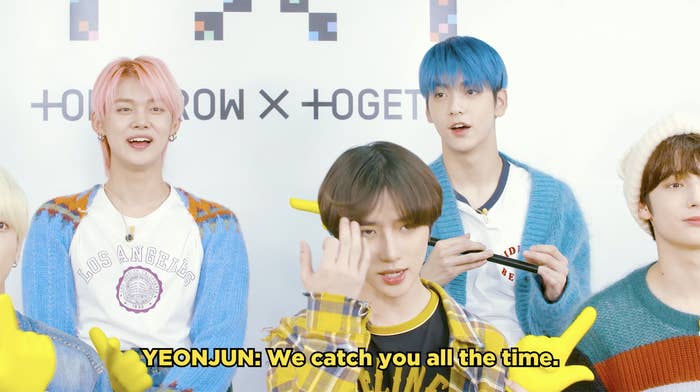 Taehyun graciously accepted after he was named the member who's fastest at learning choreography, though he did take the opportunity to give a shoutout to Yeonjun's skills.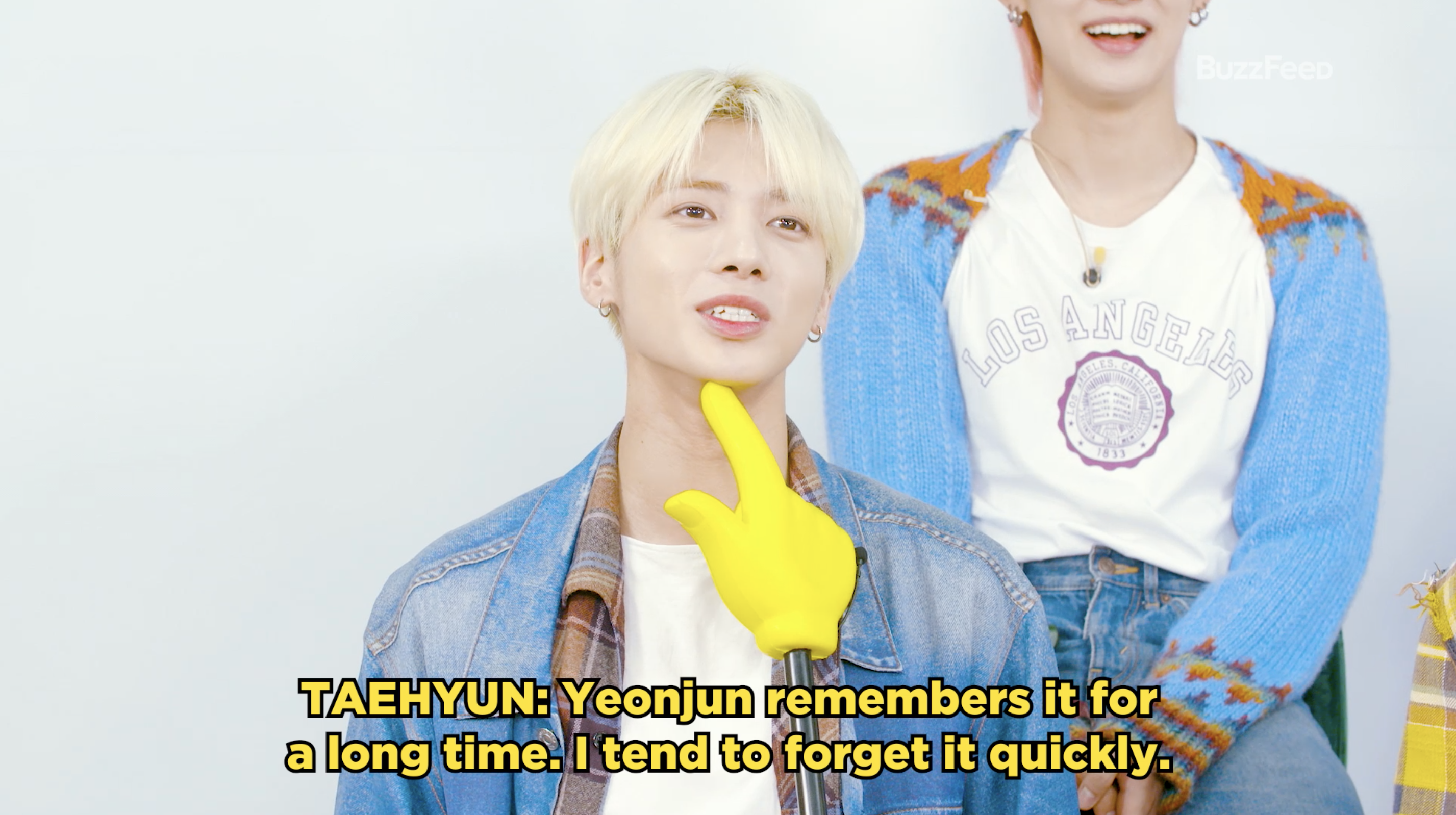 Beomgyu and Hueningkai agreed to share the title of the loudest member of TXT.
Yeonjun revealed that not only is he the group's best cook, but he's the only one who actually ~can~ cook.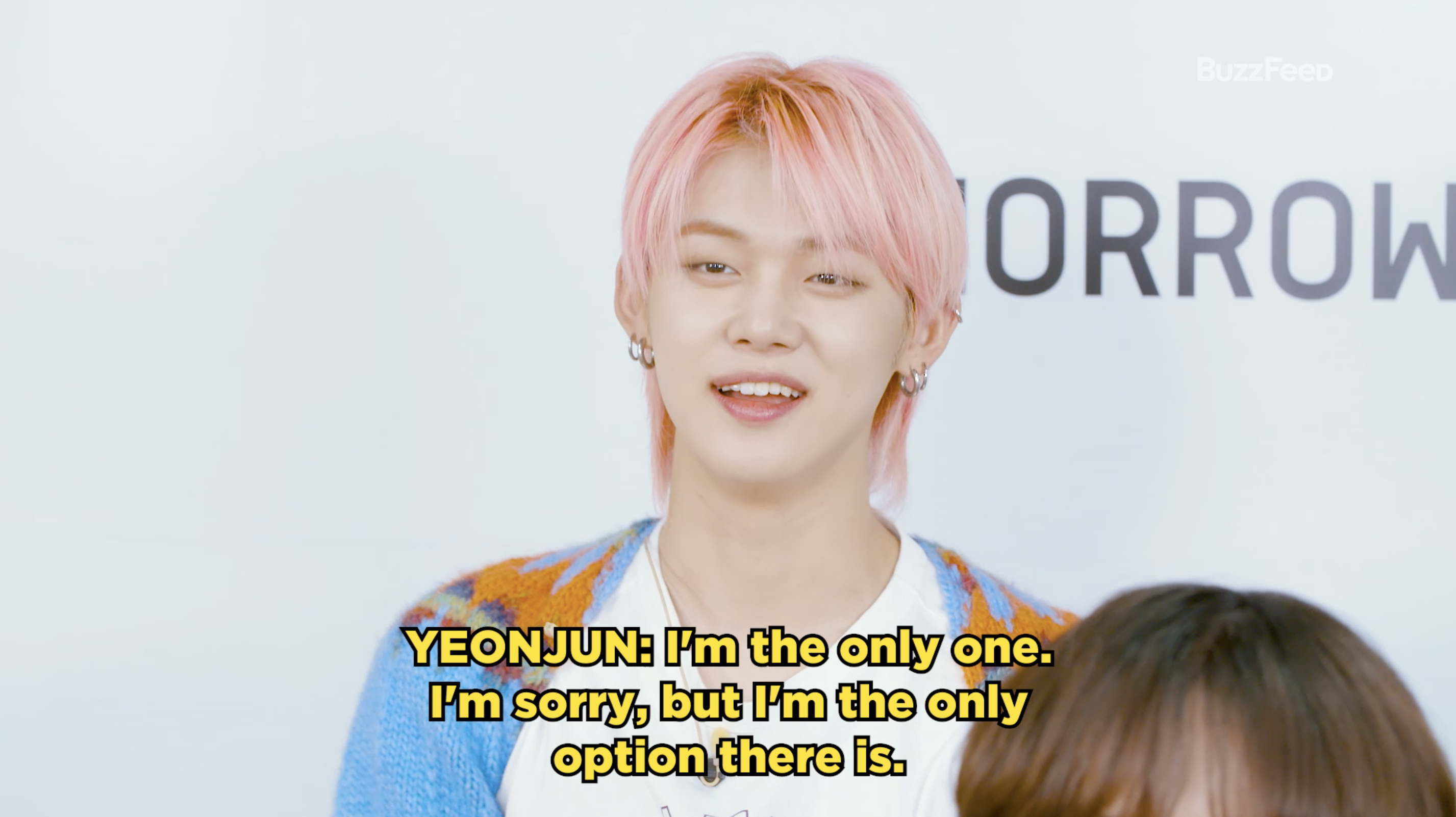 And Hueningkai was shocked to discover that if the other members could switch bodies with anyone else in the group for a day, most of them would choose him.