By now I'm sure you'll have watched — or at least heard of — Tiger King, the new docuseries on Netflix that literally everybody is talking about.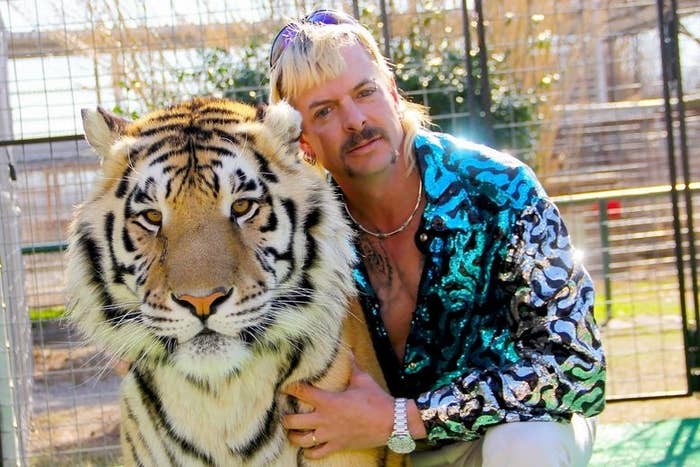 Although he's definitely not the main focus of the show, the second episode explores the story of Doc Antle, aka Bhagavan Antle, the owner of a safari park in Myrtle Beach, South Carolina.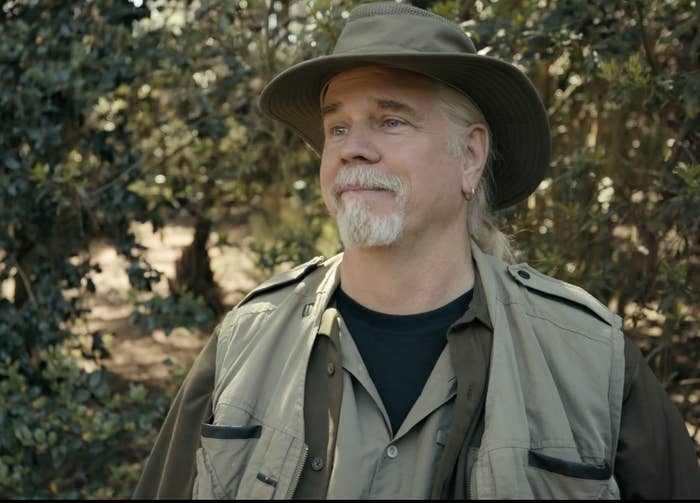 It's safe to say Antle's lifestyle is unusual. In the documentary, he introduces several women who have worked at his park since they were teenagers, and he's in romantic relationships with all of them.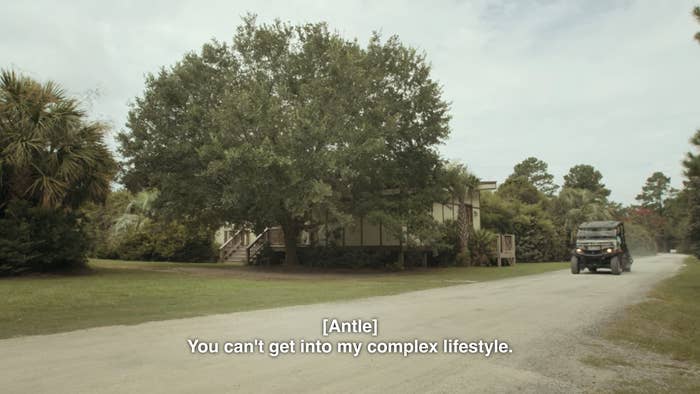 The word "cult" is used more than once...
...and Antle clearly wasn't happy with it.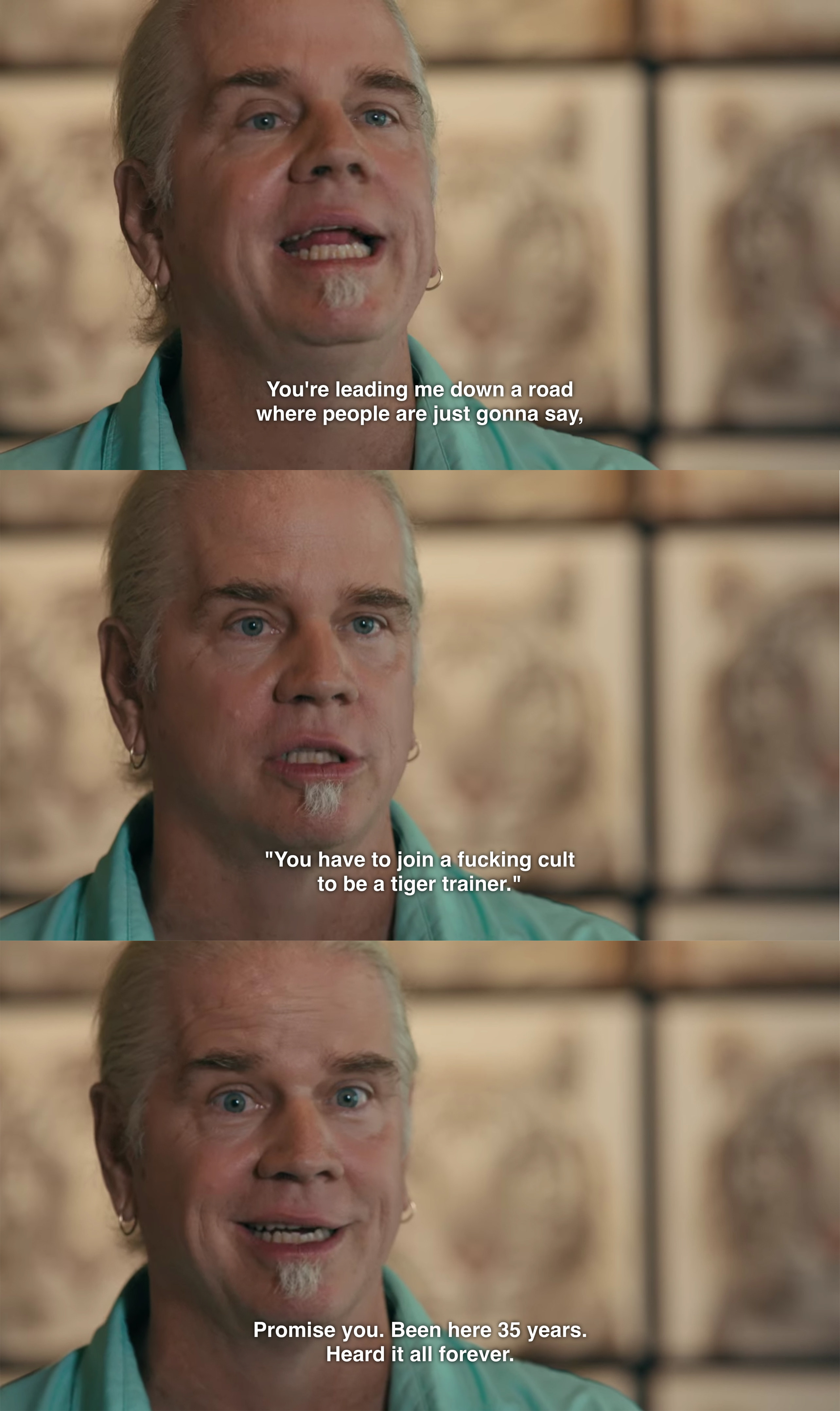 "We can only assume it is because Doc Antle has been such a high profile wildlife personality for so many decades that his association would create more buzz," the post said, according to Bustle.
The post went on to assure the park's followers that they "adhere to all USDA guidelines" and that the animals are "treated with the utmost care".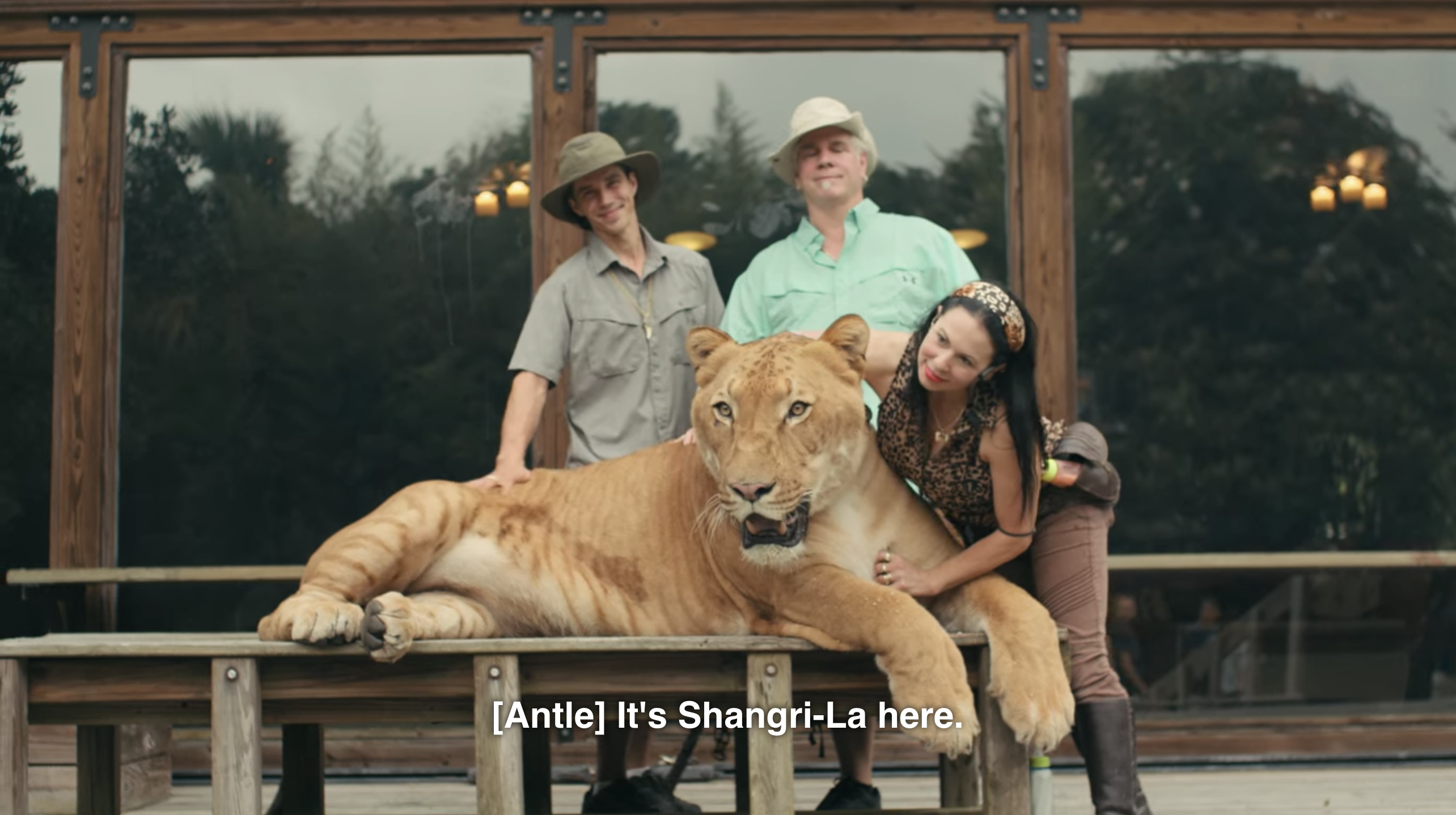 Last week, in a post titled "Refuting Netflix Tiger King", Carole Baskin also opened up about her disappointment at the documentary's portrayal of her and her story.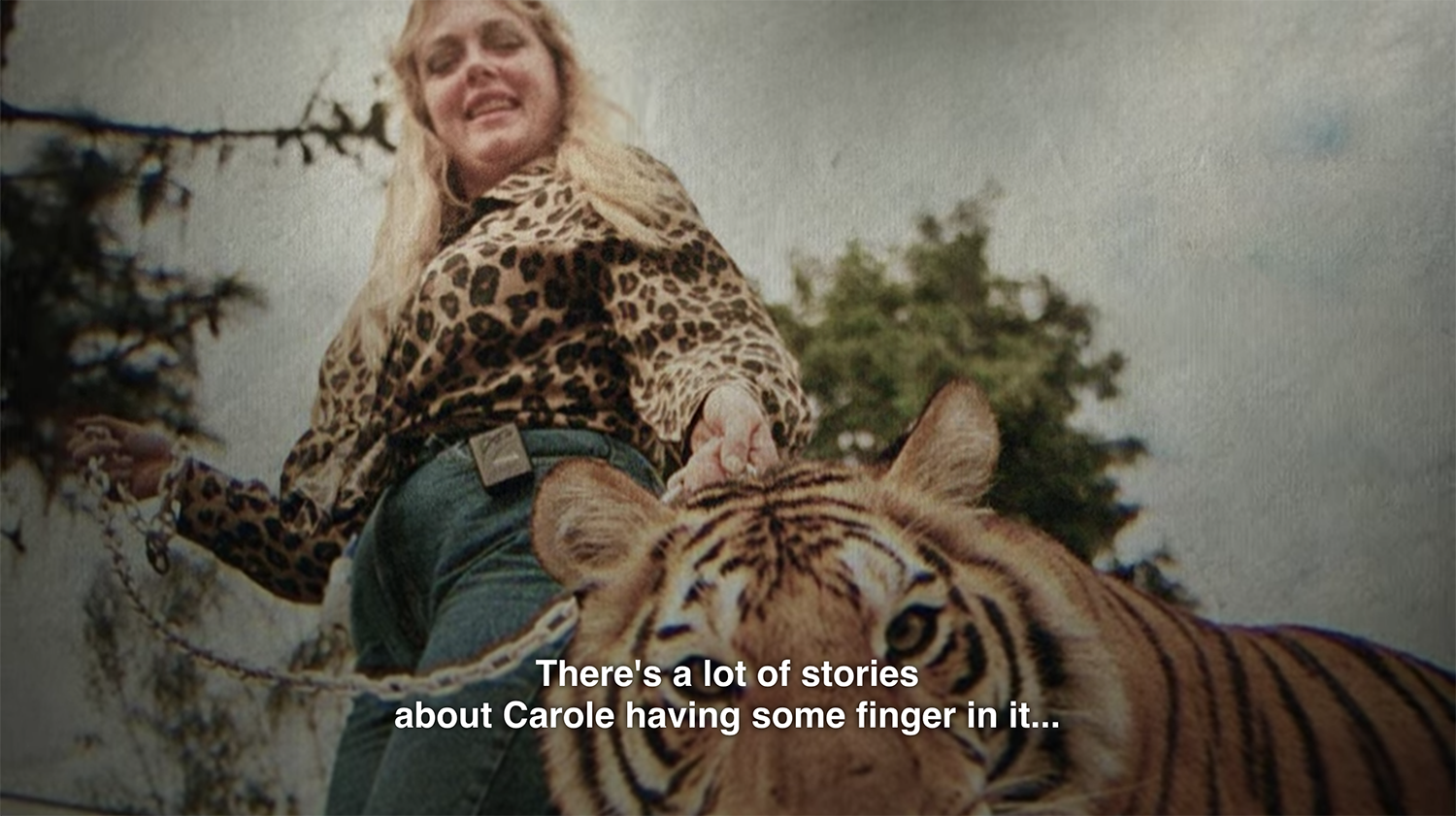 And while the documentary's co-creator Eric Goode did admit he originally "set out to do a slightly different story", he also responded to the rumours that the subjects of the series had been paid to fabricate or exaggerate their stories.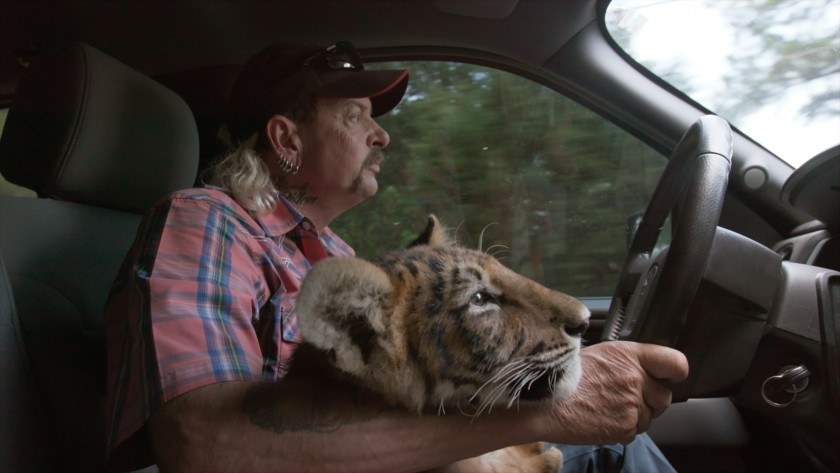 "That's categorically false," he told Entertainment Weekly, saying money only exchanged hands for life rights, location rights, and archive footage.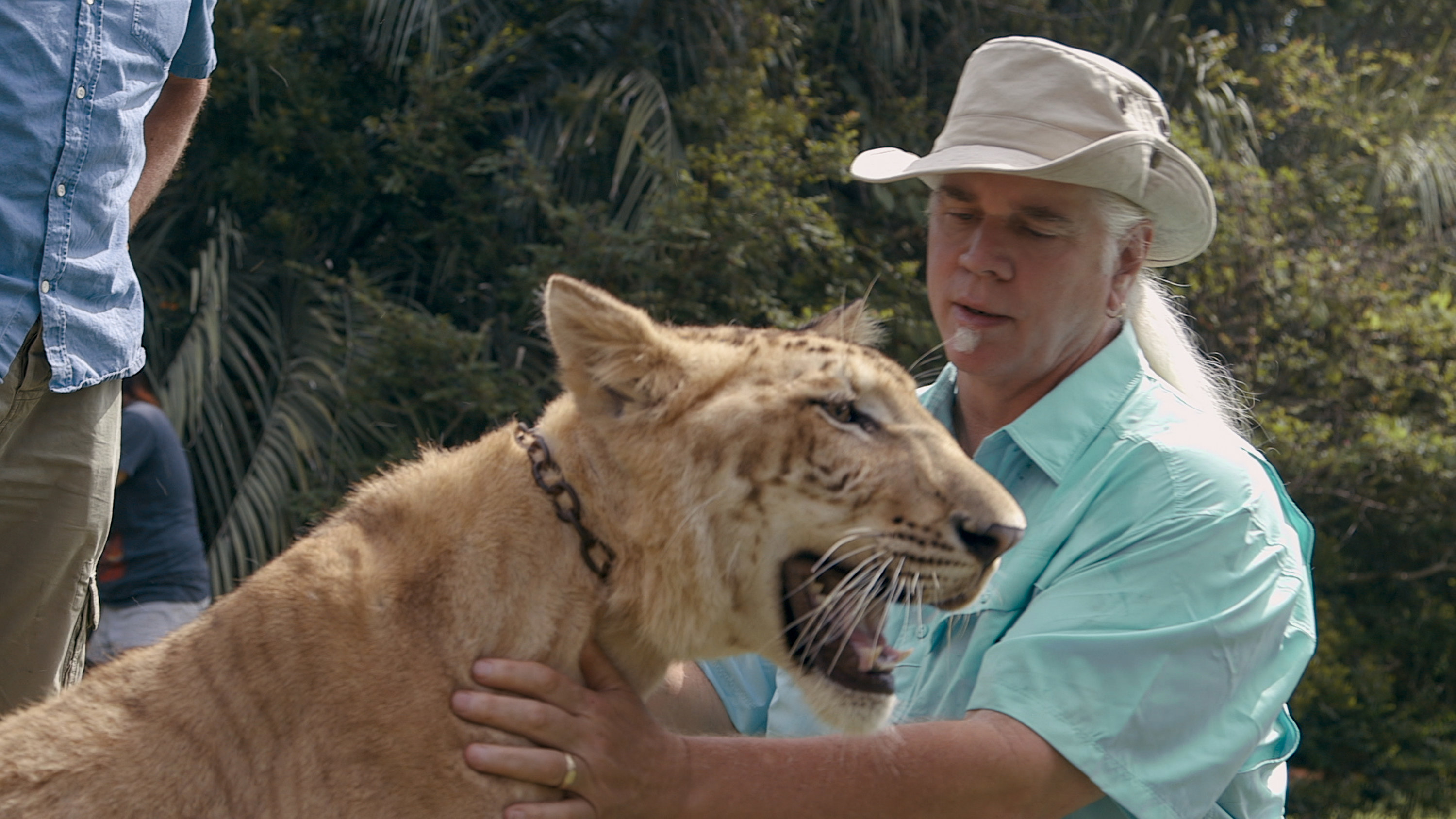 "You didn't have to exaggerate in this world, it was as colourful," Goode's codirector, Rebecca Chaiklin, added. "You couldn't have made this stuff up. No exaggerations needed. It's categorically untrue."
Here's the Myrtle Beach Safari staff's Instagram post in full:
We are very disappointed that our facility was mentioned in the new Netflix series. We can only assume it is because Doc Antle has been such a high profile wildlife personality for so many decades that his association would create more buzz. It is important to understand that this series is not a documentary; it's sensationalized entertainment with paid participants. Tiger King is the bizarre story of Joe and Carole and their feud. These characters are not representative of experts in the wildlife sector or world class facilities like ours here in Myrtle Beach. Myrtle Beach Safari has been recognized by the state of South Carolina as one of the pre-eminent wildlife facilities in the United States. We've also received international accolades for the critical role we provide with our qualified, captive breeding programs and our global conservation efforts of threatened and endangered species.

Myrtle Beach Safari adheres to all USDA guidelines, and our animals are treated with the utmost care. We have never had a USDA violation and work collaboratively with various state and federal wildlife agencies to ensure our animals receive the very best life each and every day. Over the decades we have heard every sort of fantasy scenario regarding our facility. Many of these less-than-flattering mistruths have been manufactured by those in the animal rights movement that oppose animal ambassador programs of any sort. In the end, we hope you will come visit us and judge for yourself. Every visitor to our facility quickly recognizes the magical place we have created. We remain open during these challenging times with both Day and Night Safari options. Our tours are held outdoors and our 50 acre preserve provides plenty of area for social distance.