The accompanying interview is extremely in-depth and honest, and considering Taylor spent the last three years remaining relatively silent on the interview front, there are a lot of bombshells.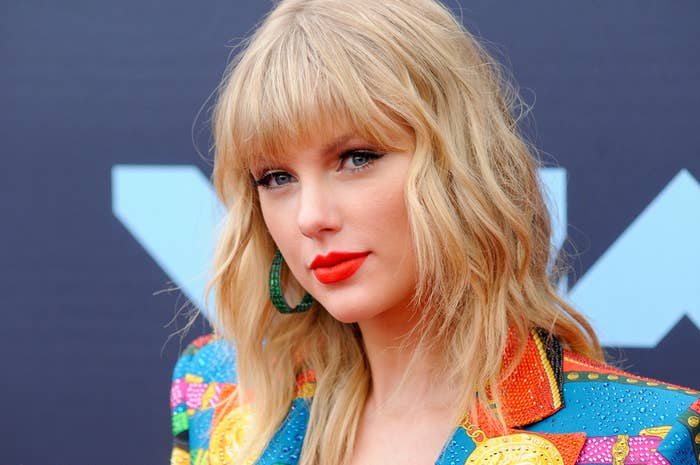 She talks about her decision to speak publicly about politics, the moment she found out her master recordings were being sold to Scooter Braun, and bonding over zodiac signs with Katy Perry.
But she also spoke about the infamous feud with Kanye West that made her go off the radar in the first place — and she basically told her side of the story in detail for the first time.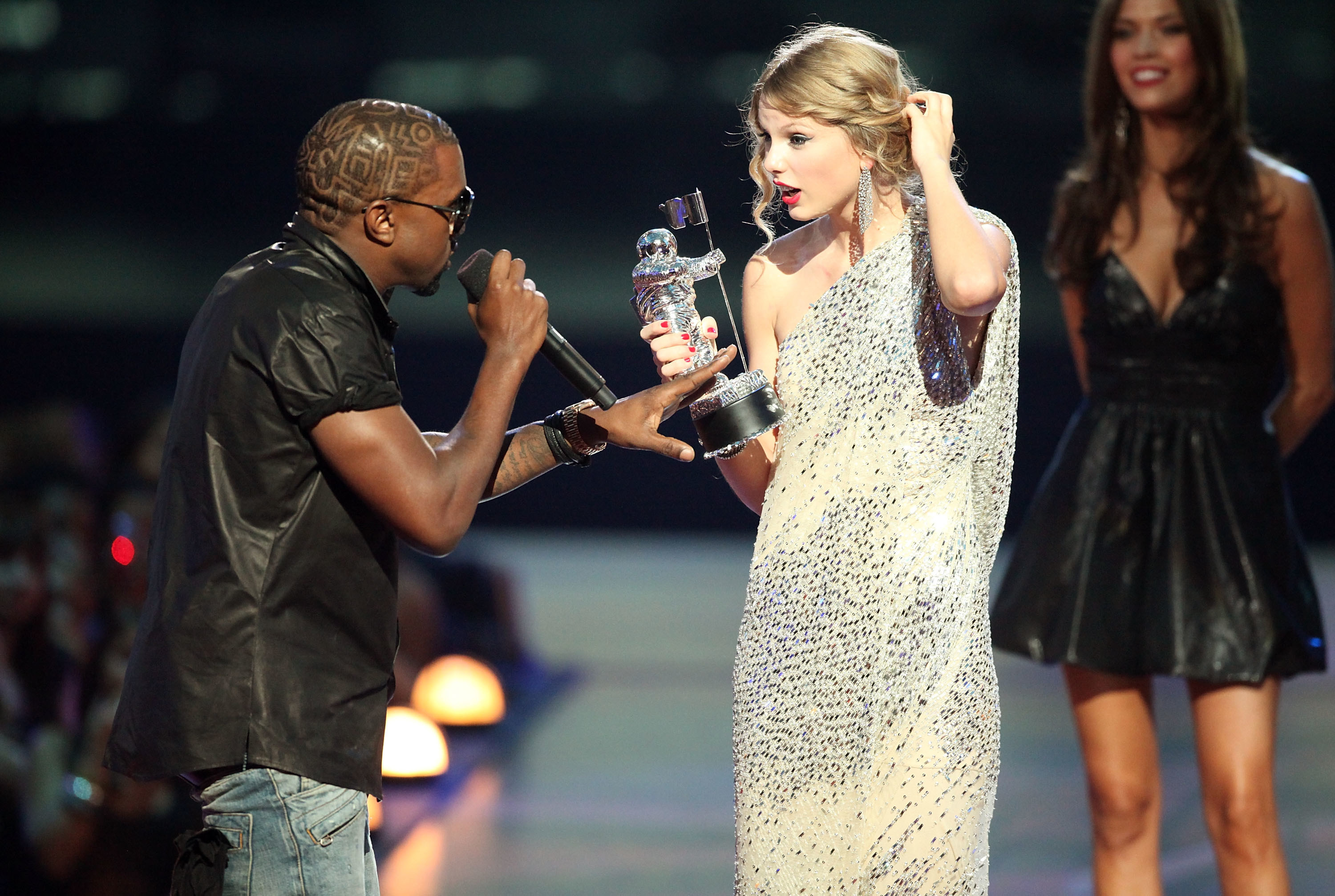 The drama resulted in the hashtag #TaylorSwiftIsOverParty trending worldwide, and Taylor retreated from the public eye completely for over a year. Now, Taylor is saying the world "didn't understand the context and events" that preceded what happened publicly.
She revealed that she and Kanye "reconnected" after the infamous moment when he interrupted her onstage at the 2009 VMAs, admitting that all she wanted was his respect and approval.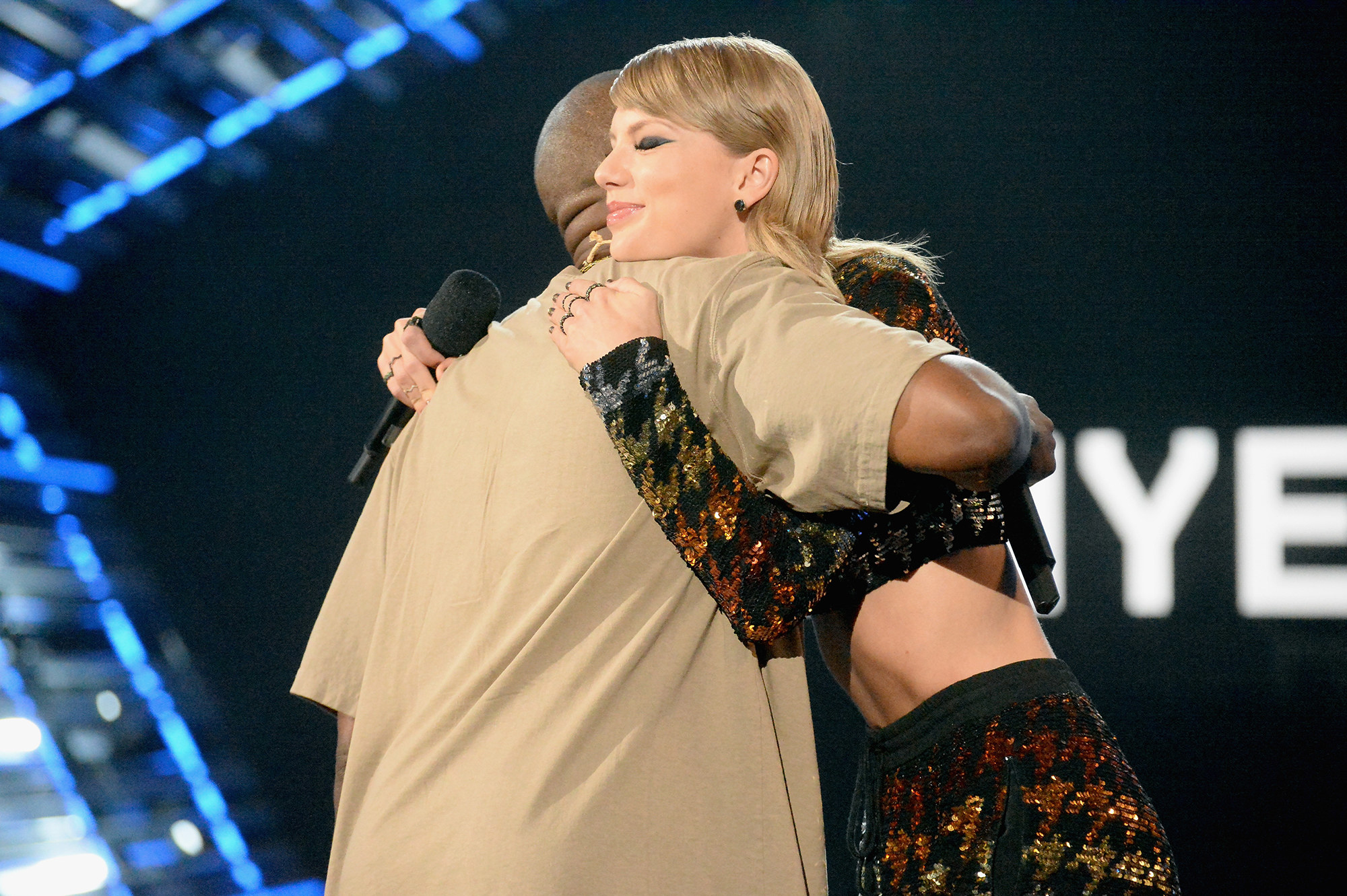 But things took a turn when Kanye asked her to present him with the Vanguard Award at the VMAs in 2015.
He called me up beforehand — I didn't illegally record it, so I can't play it for you ... and he's like, "I really, really would like for you to present this Vanguard Award to me, this would mean so much to me," and went into all the reasons why it means so much, because he can be so sweet ... I wrote this speech up, and then we get to the VMAs and I make this speech and he screams, "MTV got Taylor Swift up here to present me this award for ratings!"
His exact words were: "You know how many times they announced Taylor was going to give me the award 'cause it got them more ratings?"
"I'm standing in the audience with my arm around his wife, and this chill ran through my body," Taylor told Rolling Stone. "I realized he is so two-faced. That he wants to be nice to me behind the scenes, but then he wants to look cool, get up in front of everyone and talk shit."
According to Taylor, Kanye asked her to talk after the show in his dressing room and she refused. So he sent her a giant bouquet of flowers the next day as an apology.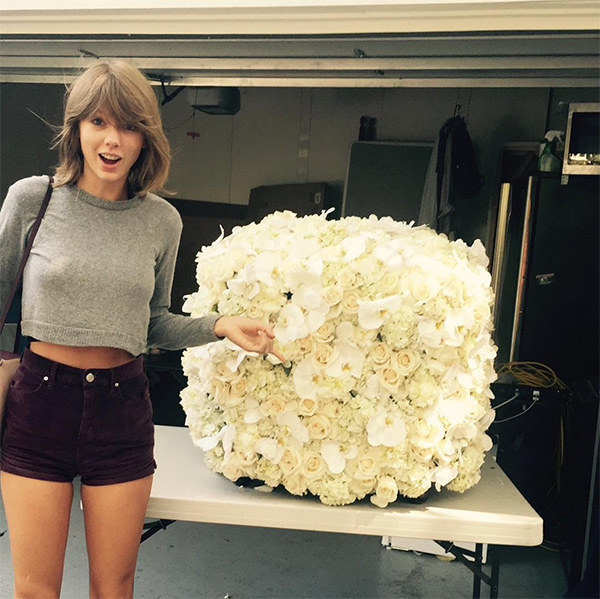 But after that is when the in-"Famous" phone call drama happened, and that, for Taylor, was the last straw.
When I heard the song, I was like, "I'm done with this. If you want to be on bad terms, let's be on bad terms, but just be real about it." ... Getting close to you, earning your trust, detonating you. I really don't want to talk about it anymore because I get worked up, and I don't want to just talk about negative shit all day.
So I guess now we know both sides of the story, and you can decide for yourself how to feel.