Yesterday, Taylor Swift revealed that she's intending to rerecord her old music after her former record label, Big Machine Records (and, as a result, the master recordings of her six albums), was purchased by Scooter Braun's company.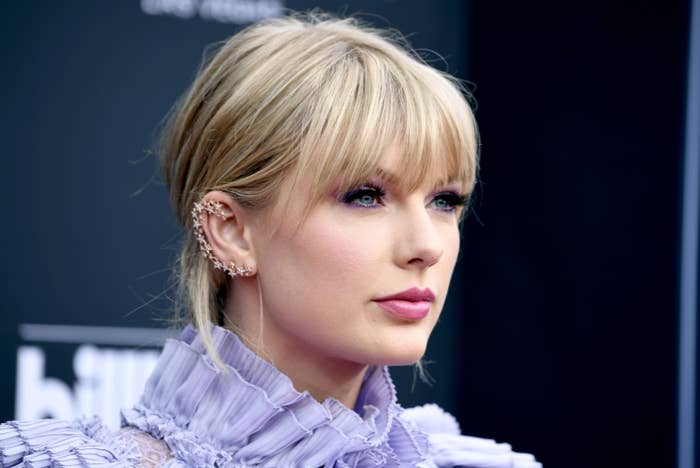 She also said the prospect of Braun owning her master recordings was her "worst nightmare".
But in an interview set to air on this week's CBS Sunday Morning, Swift said she "absolutely" plans on rerecording her back catalog, meaning she'll own the rights to the new recordings of her old songs.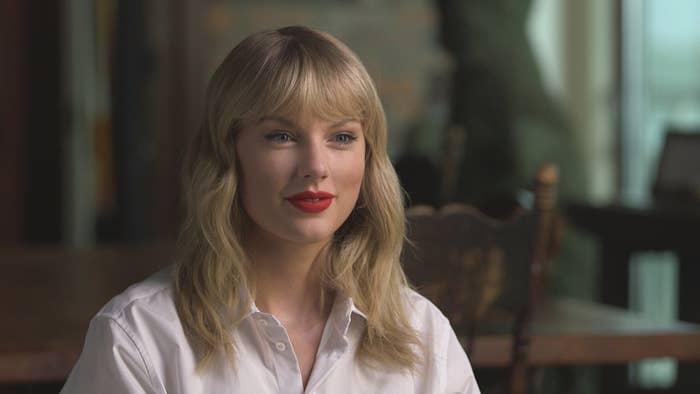 Swift hasn't yet expanded on the revelation, but she did take to Tumblr to like some posts from fans expressing their excitement at the news.
And her likes may give us a hint at how she's feeling about the whole situation...
1.
One person said while Swift does a lot for her fans, they're happy that she's rerecording her music for herself.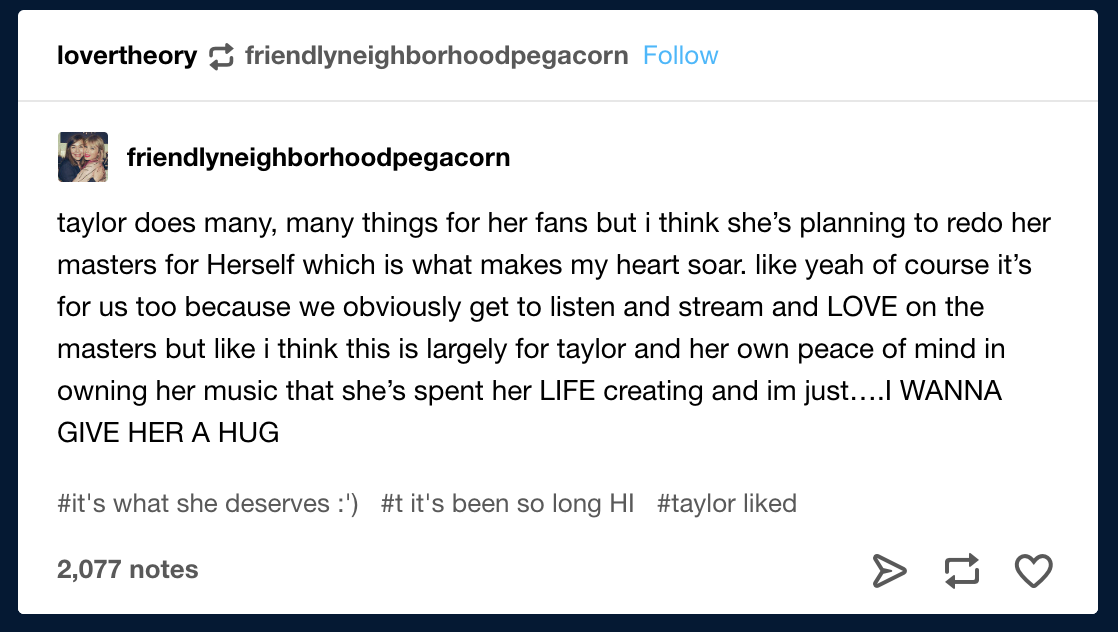 2.
"By re-recording her music she is not letting herself be played by a man," another wrote.
3.
Another person expressed their support for Swift and praised her confidence in the situation.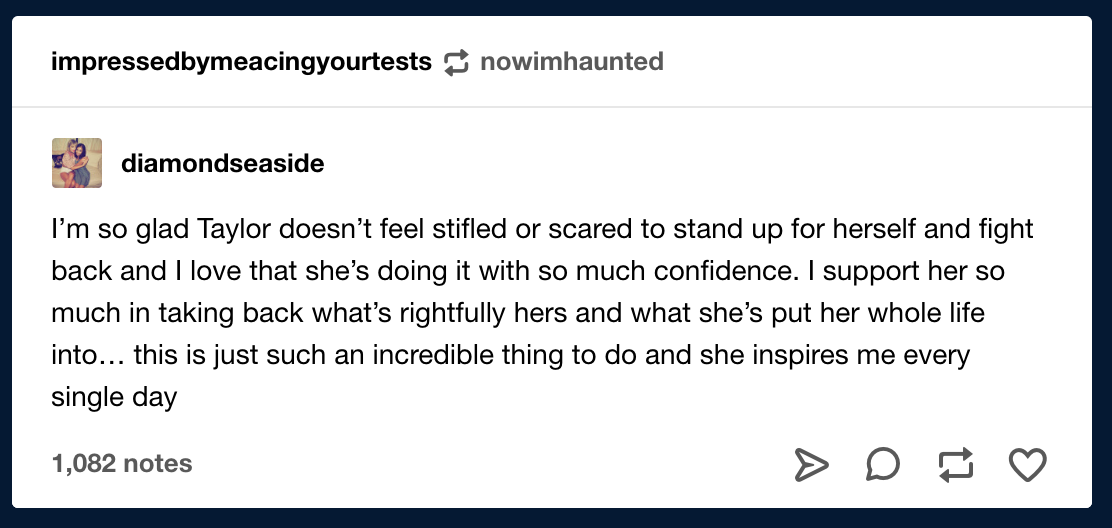 4.
Many fans simply expressed how proud they are of her decision.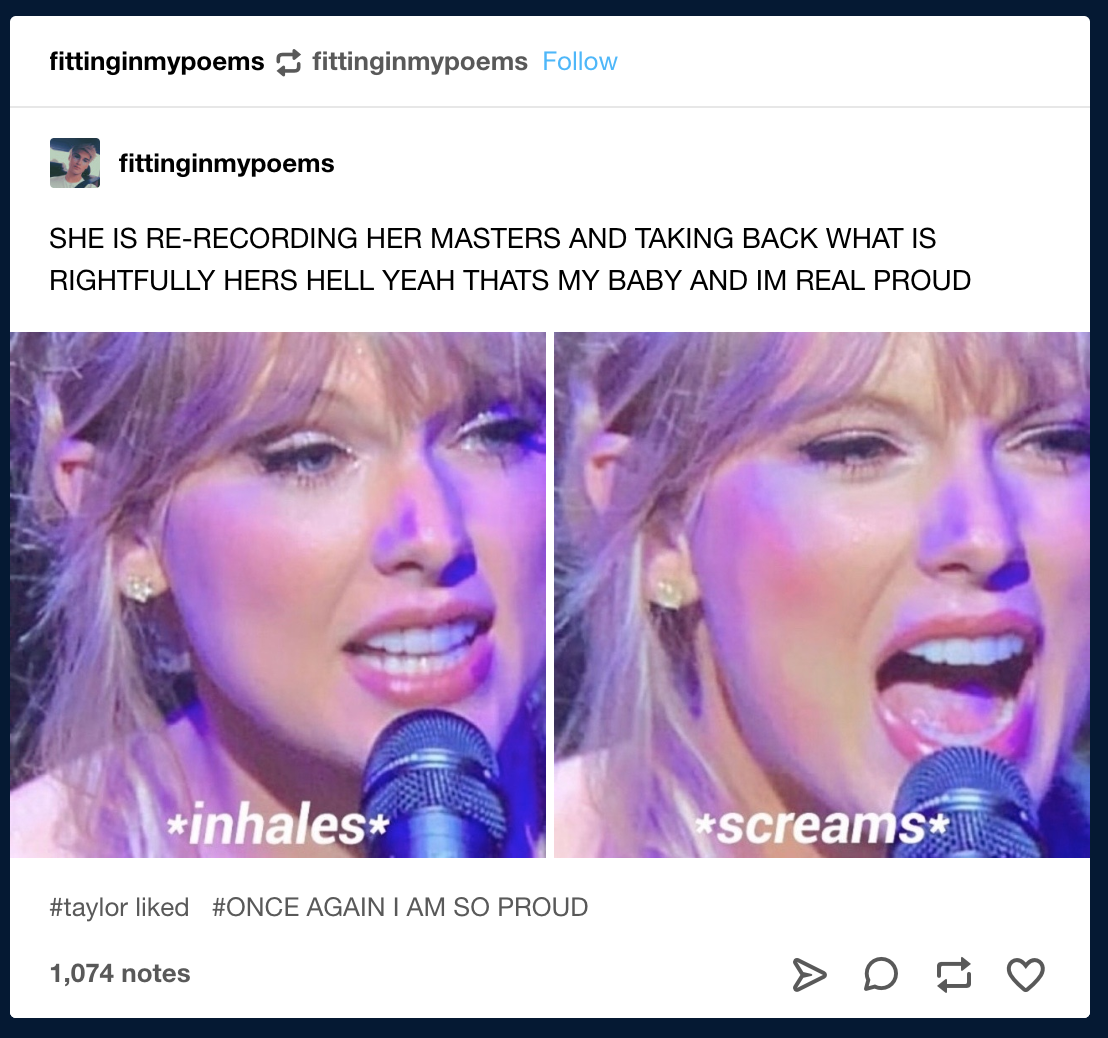 5.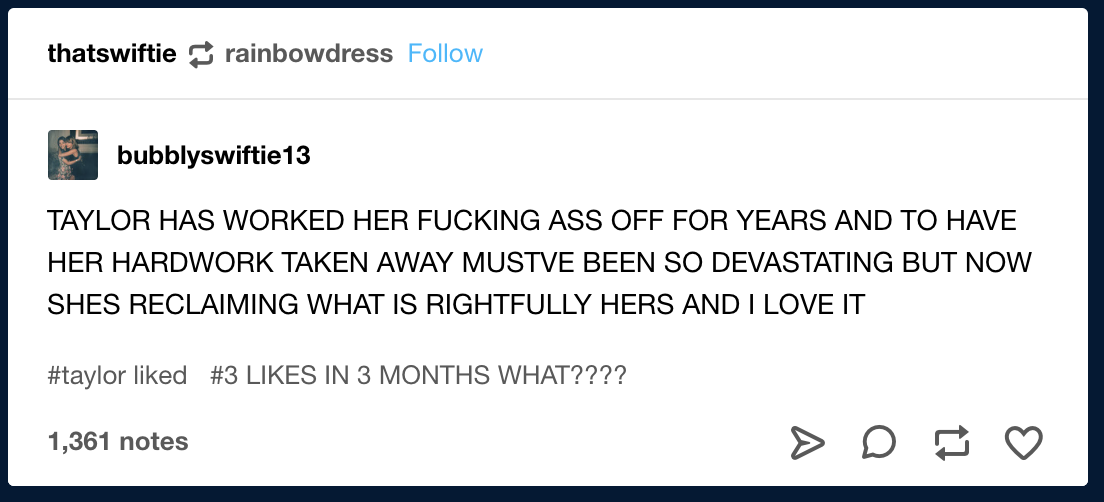 6.
7.
"That is her whole entire career," one fan wrote. "The fact that she is taking ownership and control speaks volumes."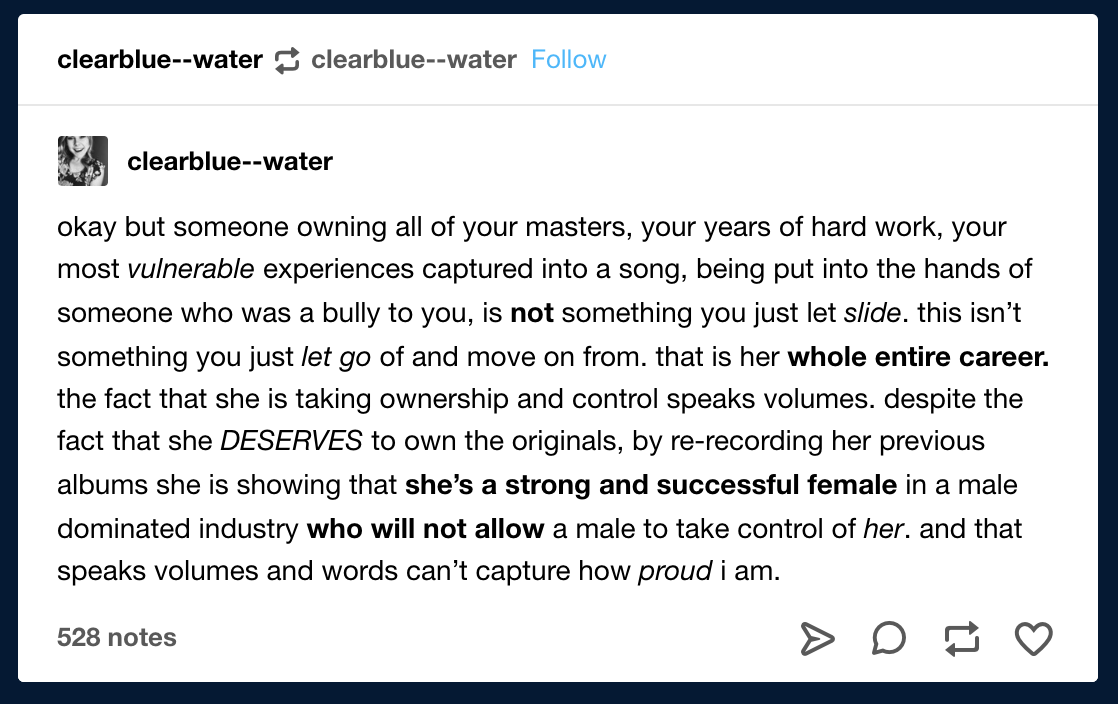 8.
Others pointed out that the masters Braun purchased for more than $300 million would become significantly less valuable once Swift rerecords her back catalog.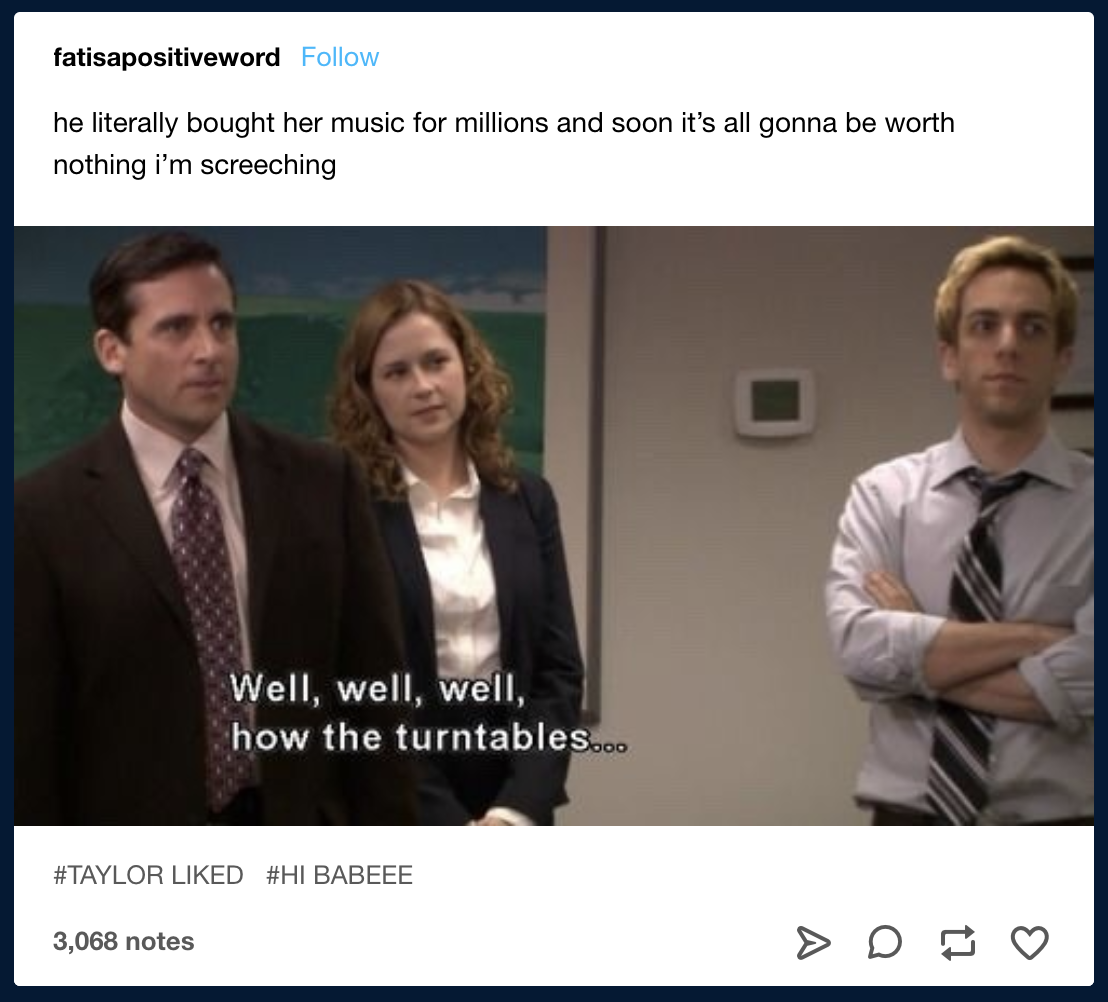 9.

10.
One person linked the situation to "The Man", a song on the upcoming Lover album.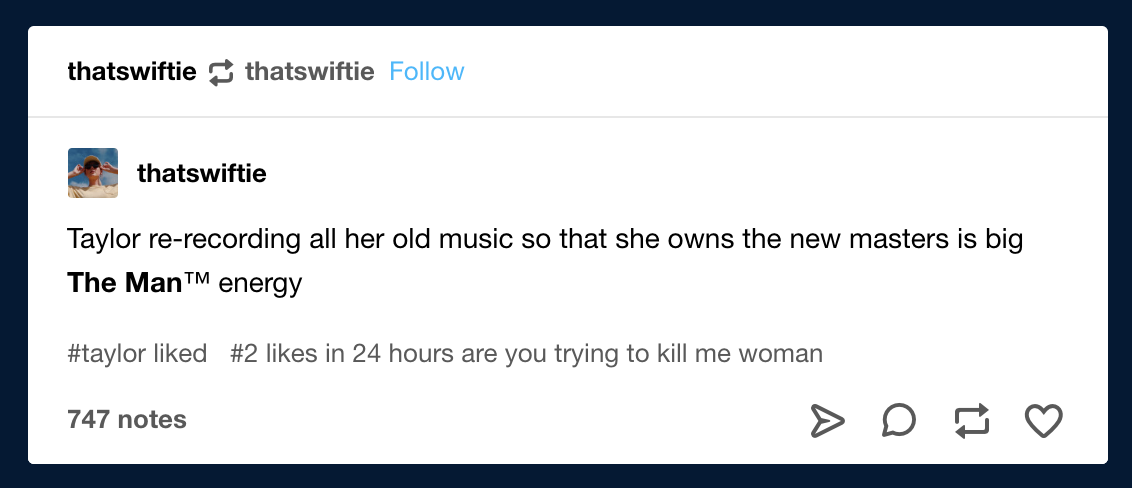 11.
And another referenced Swift's original post about the situation, which she signed off with: "I will always be proud of my past work. But for a healthier option, Lover will be out August 23."