The BBMAs finally happened in Los Angeles on Wednesday after a six month long delay due to the coronavirus pandemic, and among the attendees — and the winners — of the night was everyone's fave flautist, Lizzo.
The "Truth Hurts" singer picked up the Top Song Sales Artist award following her super successful 2019, and as she often does, she took her opportunity on stage to make several points about the state of the world.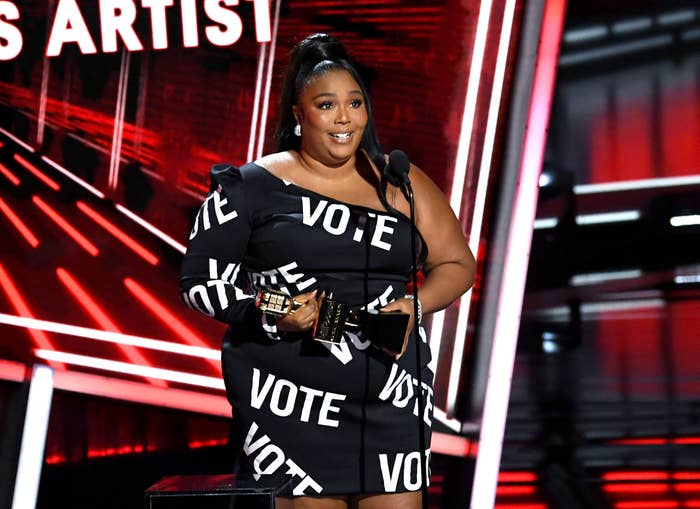 "I've been thinking a lot about suppression and the voices that refused to be suppressed," Lizzo began her speech. "I wonder, would I be standing here right now if it weren't for the big Black women who refused to have their voices be suppressed?"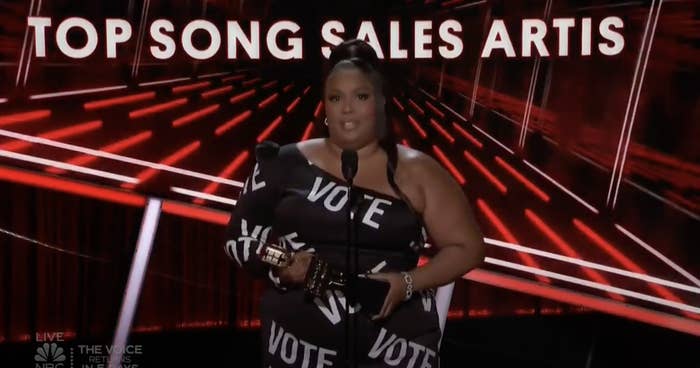 She went on to speak directly to those who may feel like their voices are being suppressed, and that they have to change themselves in order to be heard.
And Lizzo concluded her speech with a timely plea for listeners to vote in the upcoming presidential election, in particular addressing those whose voices are often suppressed.
"Whether it's through music, protest, or your right to vote," she said. "Use your power, use your voice, and refuse to be suppressed."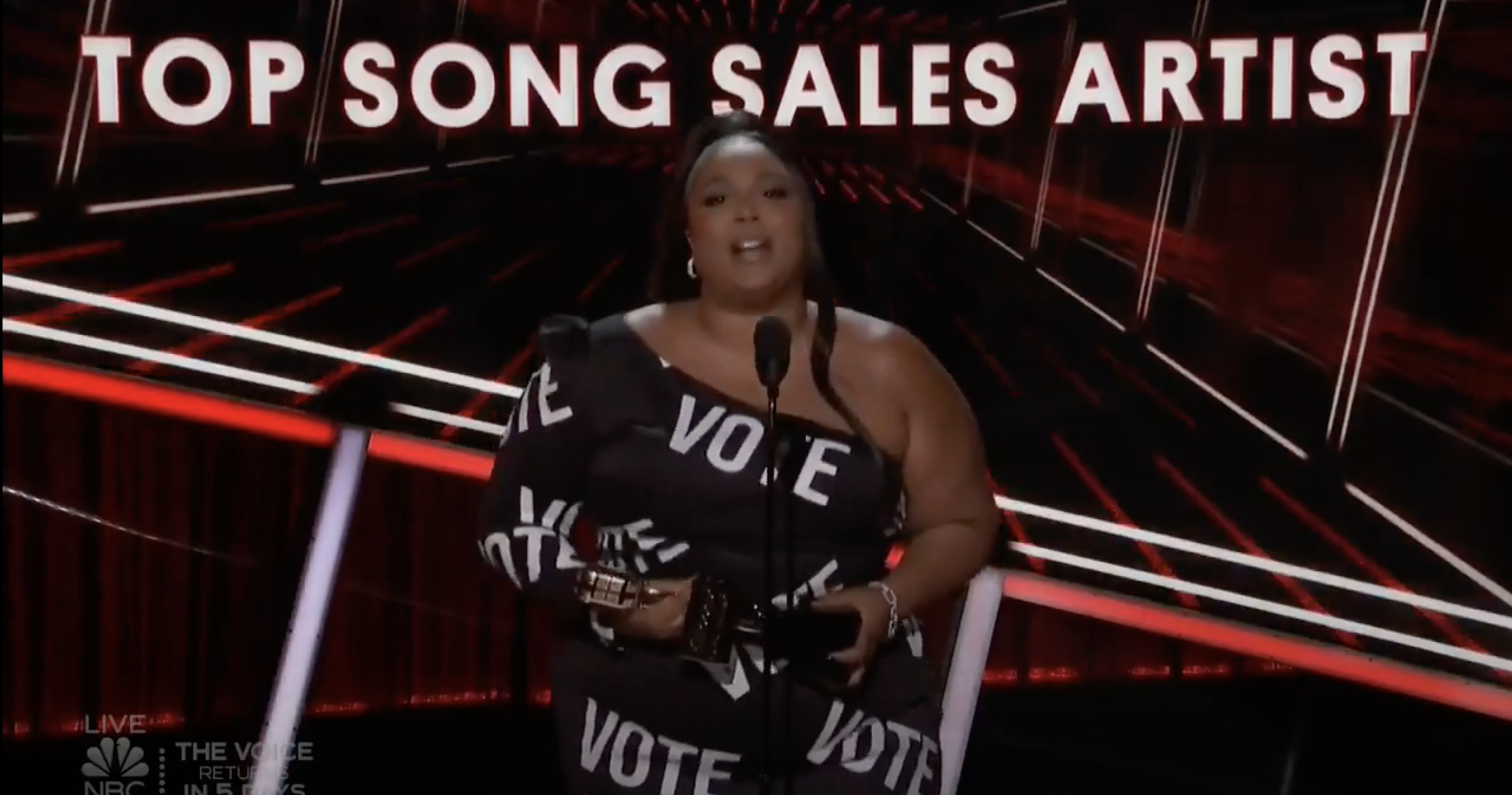 Of course, Lizzo also took the opportunity to make her point with her red carpet look, which included a dress emblazoned with the word "VOTE" and some not-so-subtle nail art.