Lana Del Rey Had Some Strong Words For A Fan Who Said Lana Voted For Trump In The Election
She also called out another fan for posting a "misleading" video of Lana's election livestream.
BuzzFeed News has journalists around the US bringing you trustworthy stories on the 2020 elections. To help keep this news free, become a member.
Lana Del Rey has responded to a fan who claimed she voted for Donald Trump in Tuesday's US presidential election, and it's safe to say the "Born To Die" singer had some strong words.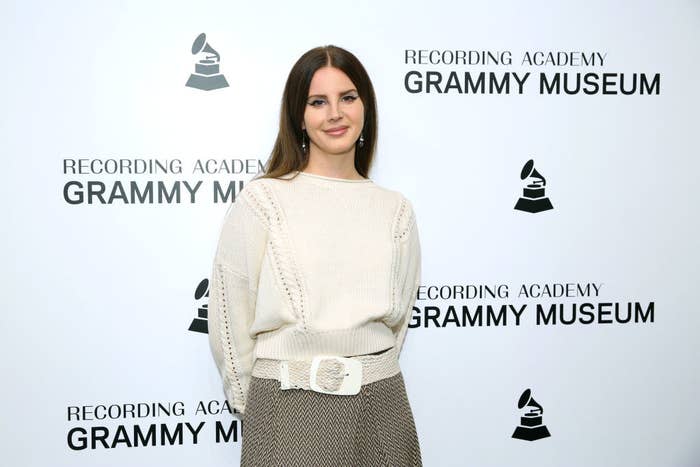 "I just KNOW Elizabeth voted for Trump," the fan, whose account has now been made private, tweeted early Wednesday morning. "I wish I could look up her voting records. Something doesn't sit right with me."
But it didn't end there. Lana also called out another fan for posting a "misleading" clip of her Instagram livestream from the night of the election, which could indirectly be used to insinuate she was in support of a Republican victory.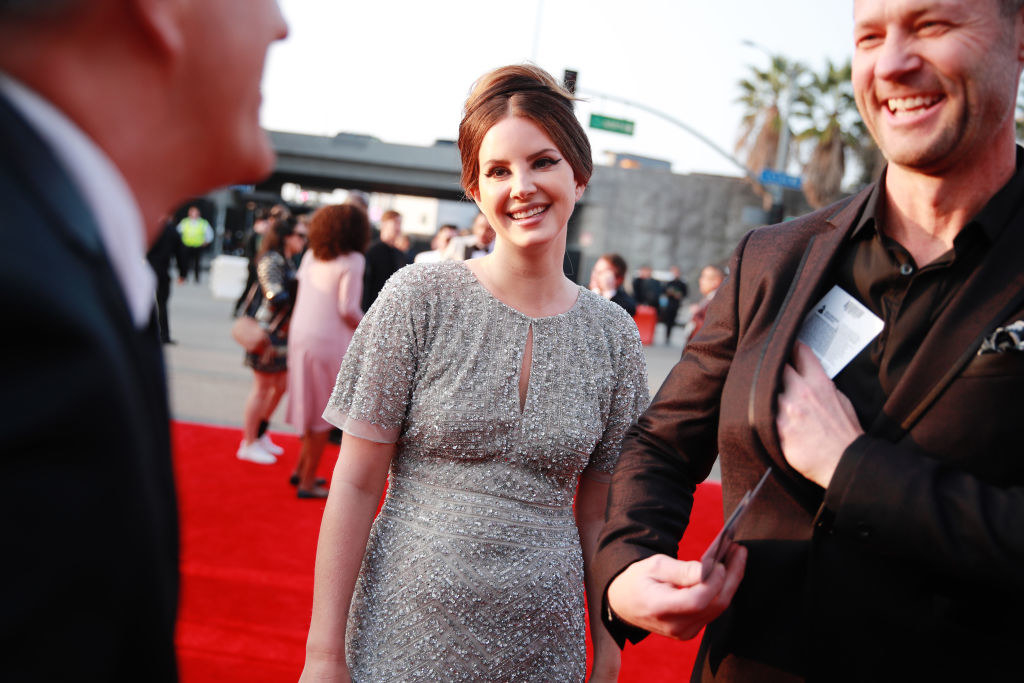 The clip, which has since been deleted by the original user, shows Lana zooming in on an electoral map and repeatedly singing, "It's a lot of red."
"Choosing this misleading clip out of the entire livestream isn't going to get you more livestreams," Lana said in response to the fan, who claimed later that they had only posted the clip to praise Lana's vocals.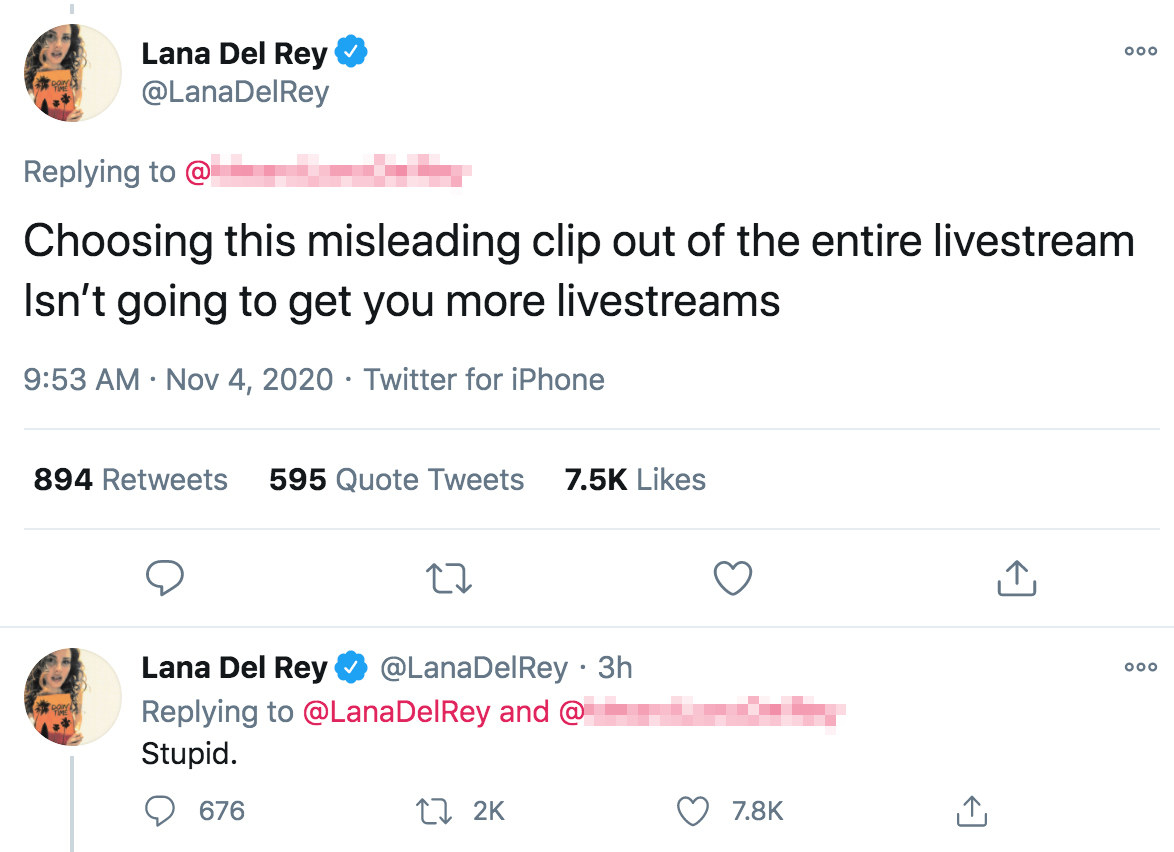 While Lana has come under fire in recent months for certain controversial comments on feminism, she has remained firmly anti-Trump in her political stance.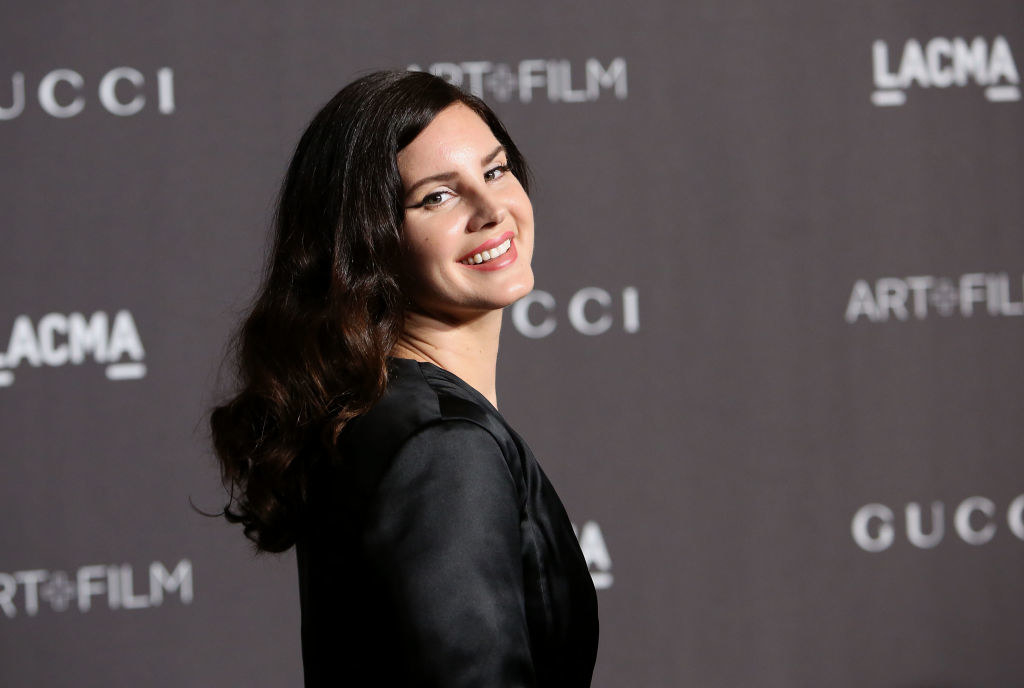 If you have a news tip, we'd like to hear from you. Reach out to us via one of our tip line channels.