Kylie Jenner is having a pretty great week. She's gracing the covers of both Marie Claire and Adweek, both of which she revealed on her Instagram on Monday.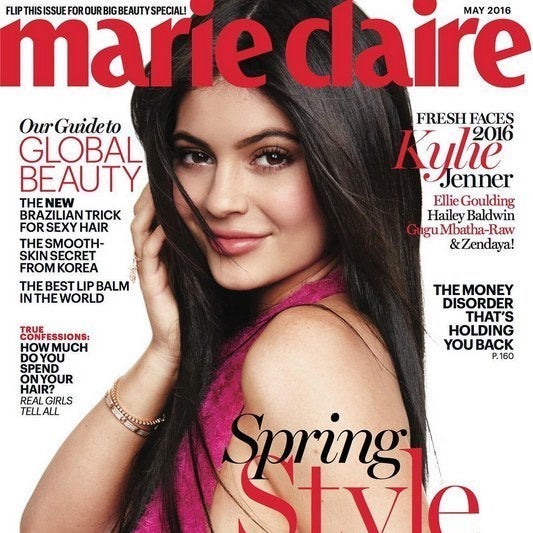 After revealing the magazine covers, she tweeted thanks to her followers, saying she felt "so blessed".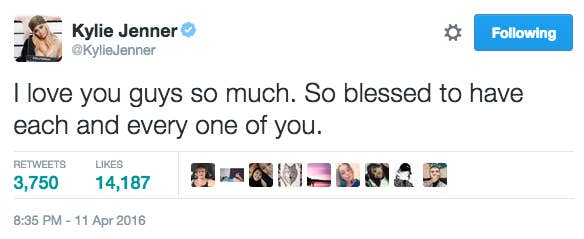 But she also tweeted her disappointment with publications who misquote her "for hype".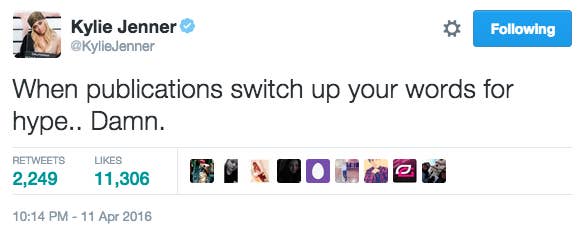 While it's unclear exactly what Kylie was referring to, she has received criticism for one specific comment made to Marie Claire and released in a sneak peek of its "2016 Fresh Faces" issue. Talking about her influence, she said:
I started wigs, and now everyone is wearing wigs. Kim [Kardashian] just used my wig guy last night...I just do whatever I want to do, and people will follow.
People on Twitter have since criticised Kylie for saying that she "started" wigs.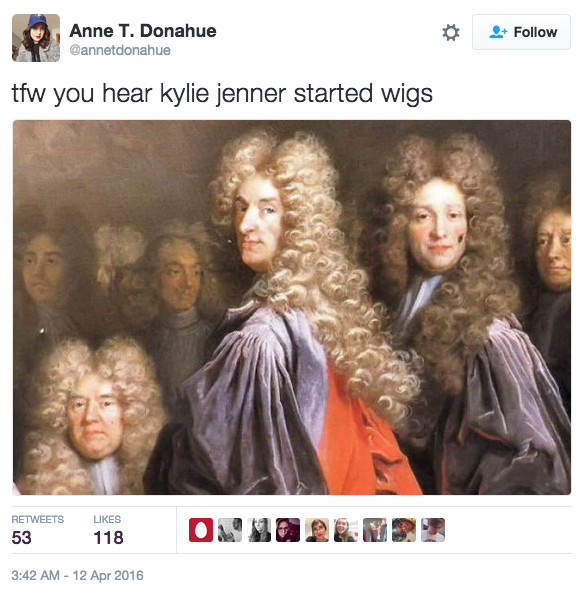 But if Kylie's tweet is to be believed, she may not have said that at all (or, at least, she may not have meant it).
She doesn't seem to mind the criticism, though. In her interview with Adweek, she said she uses it to "come out on top".
I still do my thing and people still love me and my lip kits are still selling out and 10,000 people still come to my appearances, so I don't think it's about the negative comments, it's about turning it around and being able to come out on top. I feel like the more people who love you, there's going to be more people who hate you.
Keep doing you, Kylie. ¯\_(ツ)_/¯