In case you somehow didn't know, Emily Blunt is about to take on the iconic role of Mary Poppins in Disney's upcoming sequel, Mary Poppins Returns.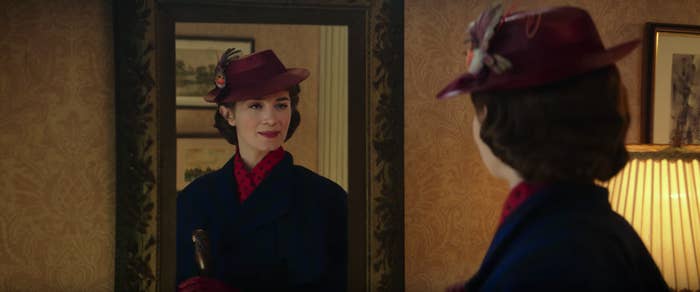 And while I personally am super excited to see what she does with the role, there are two people who aren't as impressed with the whole situation: Emily's daughters, Hazel and Violet.
During an appearance on Late Night on Tuesday, Emily explained that her daughters generally aren't fans of watching her on screen.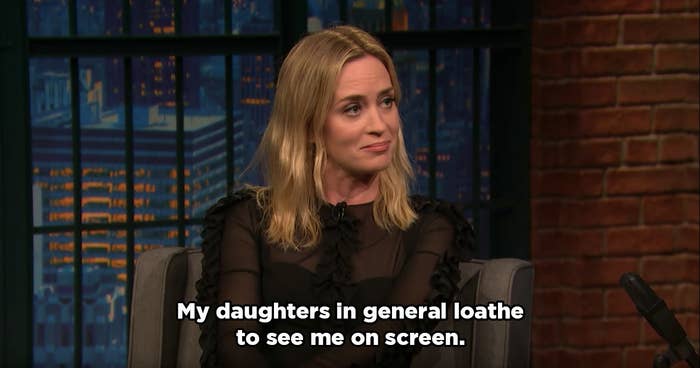 But they're even less happy about her playing this role, because they're already obsessed with Julie Andrews' version of Mary Poppins.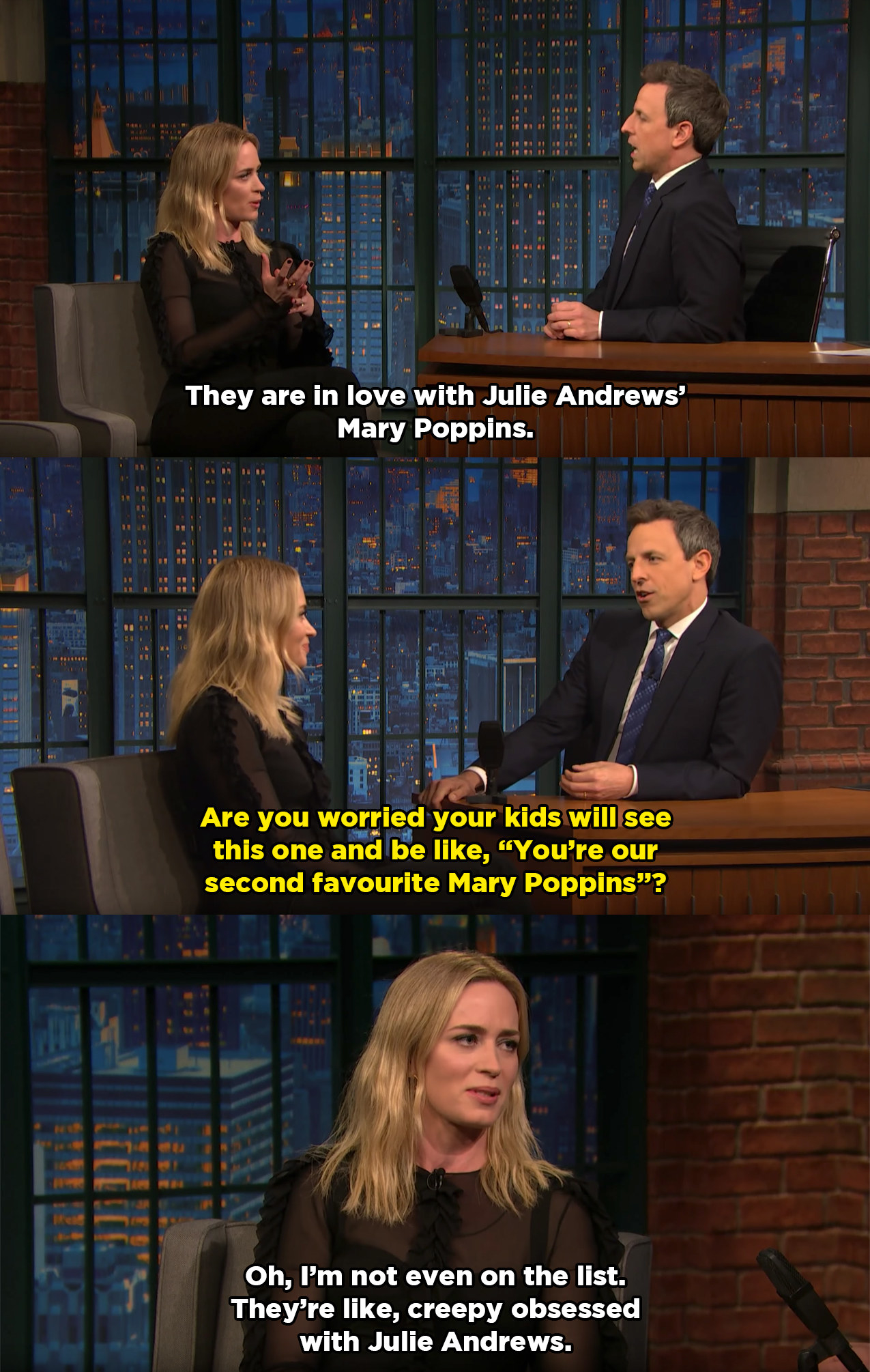 And Emily revealed that 4-year-old Hazel didn't even like seeing her in costume as Mary Poppins.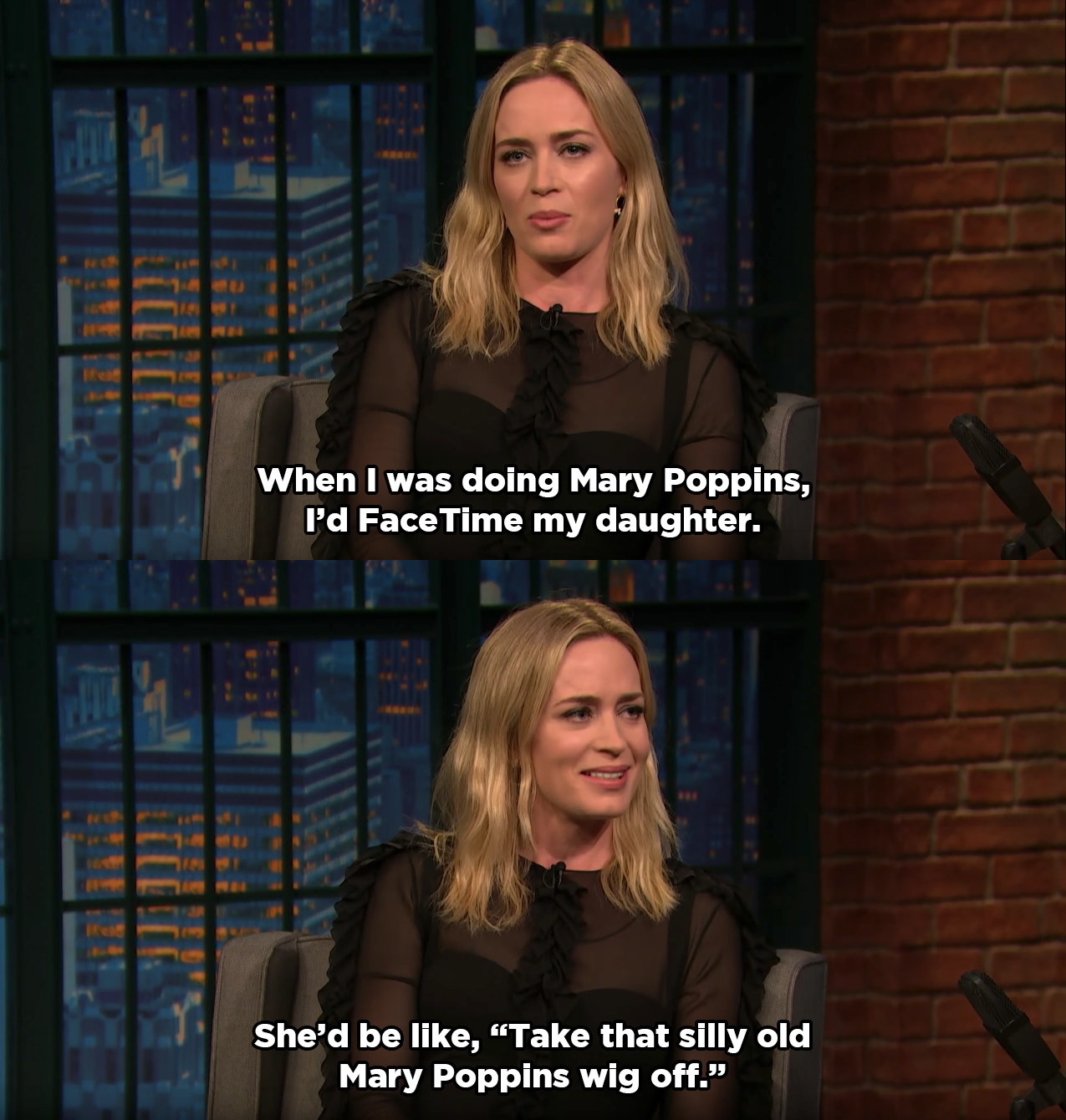 However, it turns out there is one Emily Blunt project Hazel is a fan of: her new horror movie, A Quiet Place.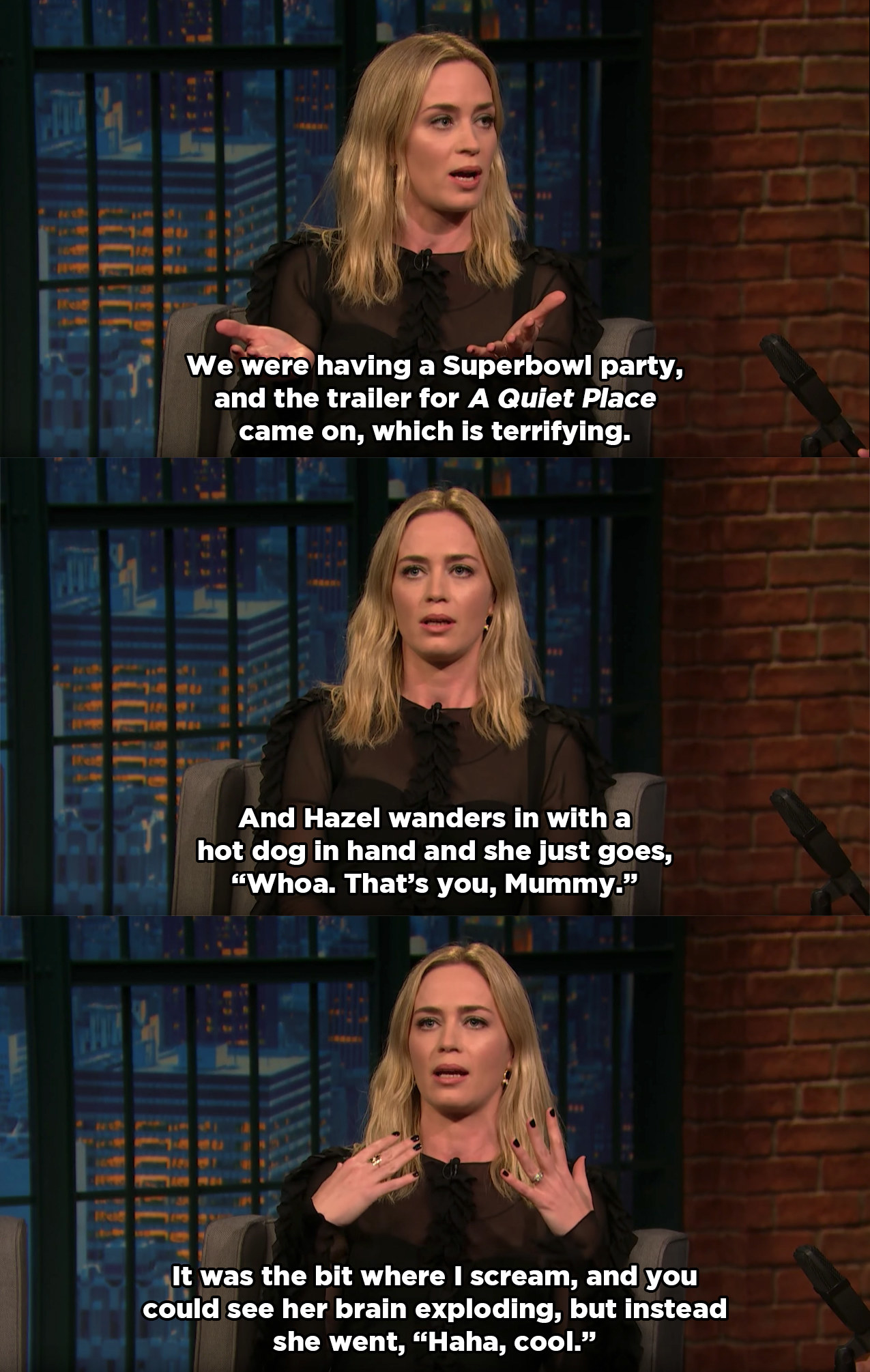 I guess there's a few battles you can win after all.