Chrissy Teigen has lost her baby following weeks of pregnancy complications that had led to her being hospitalised.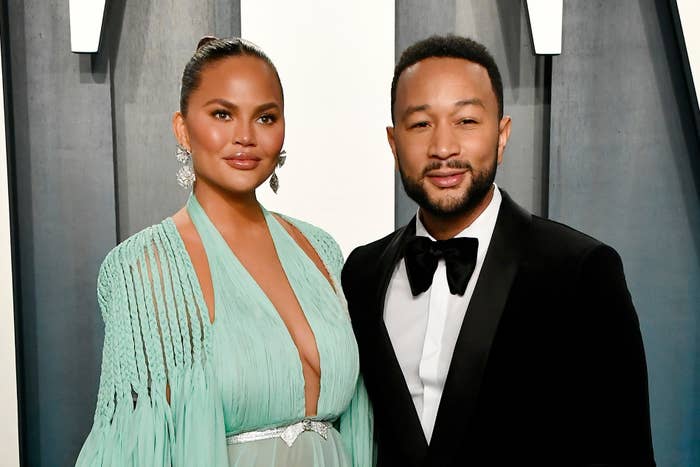 Chrissy and husband John Legend — who are already parents to Luna, 4, and Miles, 2 — announced the news in a post on Chrissy's Instagram account on Wednesday night, adding that they had named the baby Jack.
"We are shocked and in the kind of deep pain you only hear about, the kind of pain we've never felt before," Chrissy wrote alongside a series of photos of the couple in hospital.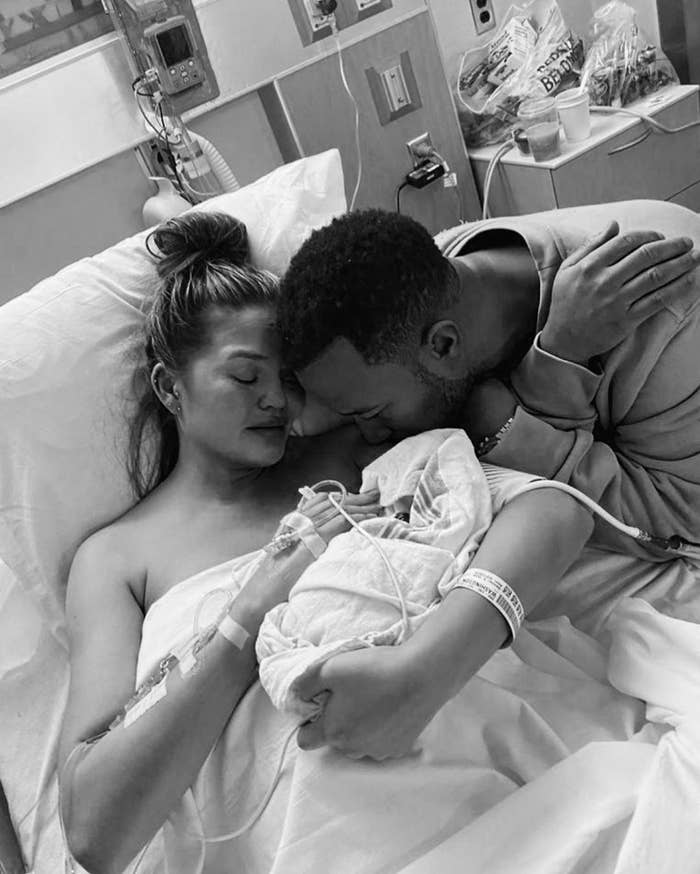 The post went on to address their son directly, with Chrissy saying she was "so sorry that the first few moments of [his] life were met with so many complications".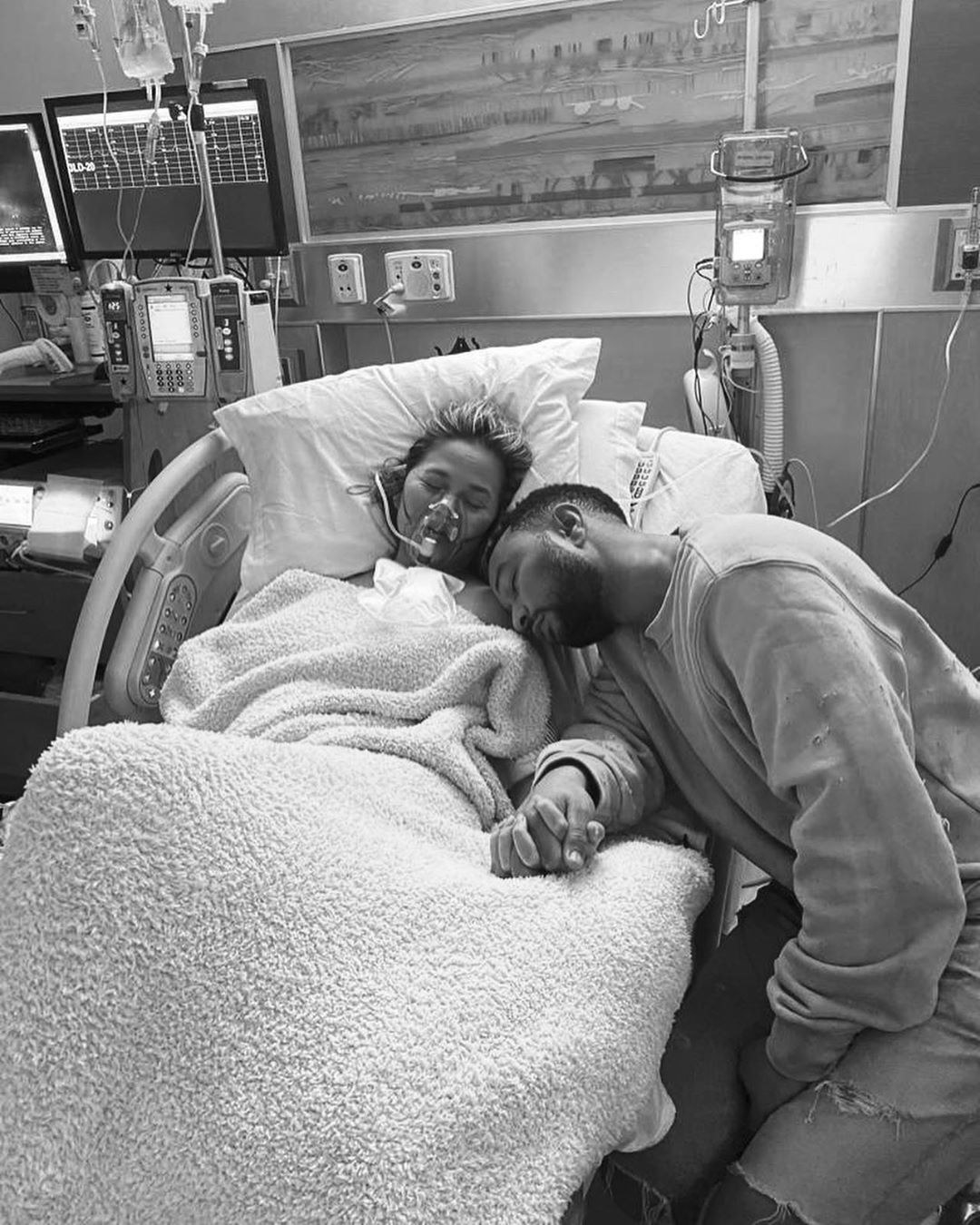 "We are so grateful for the life we have, for our wonderful babies Luna and Miles, for all the amazing things we've been able to experience," Chrissy said. "But everyday can't be full of sunshine."
"Driving home from the hospital with no baby," Chrissy wrote on Twitter half an hour later. "How can this be real."
John also addressed the news, retweeting Chrissy's note alongside a message of love for their son.
Earlier this week, Chrissy informed her followers in an Instagram story that she had been hospitalised following almost a month of excessive bleeding.