Chrissy Teigen Told The Story Of How She Found Out She Was Pregnant In A Lengthy Twitter Thread And Wow, What A Ride
"[The test] said negative. It was not negative."
So, earlier this week, Chrissy Teigen and John Legend revealed that they were expecting their third child.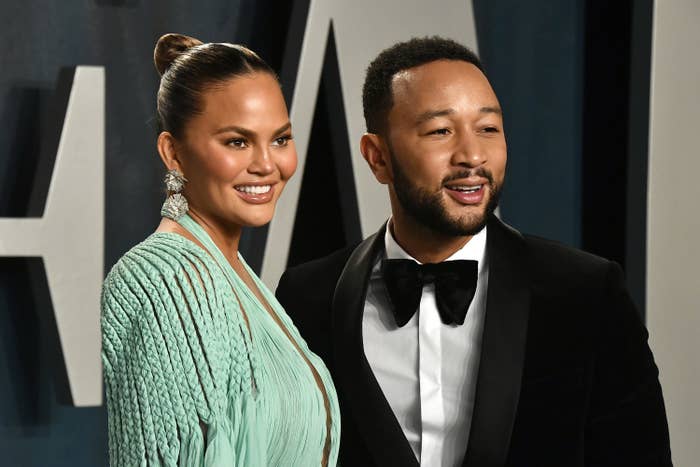 The couple — who got married back in 2013 — first shared the news via John Legend's new music video, "Wild," where they debuted Chrissy's growing baby bump.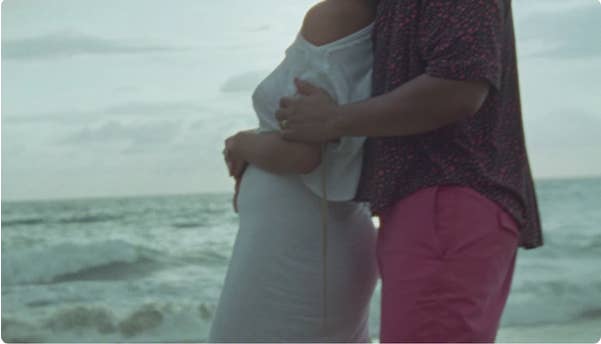 Not only were fans surprised by the news, but apparently, Chrissy was too when she found out.
In a late-night Twitter thread, the Quibi star detailed how she found out she was pregnant and, to quote Chrissy, "It's quite a story."
"I did the routine pregnancy test you do before surgery," she began. "It said negative. It was not negative."
"A few weeks after surgery, I took a test. And for many years now, I've taken pregnancy tests almost every month, praying to see a positive one day," she went on.
"...I was not disappointed. But I was scared shitless. Was pretty positive you shouldn't get your boobs out while pregnant? Pretty sure."
"So, we prayed to the boob surgery gods that everything would be okay," the 34-year-old said. "Went to every appointment terrified. Even without the surgery, I didn't think I could get pregnant naturally anyway. So the odds just felt...bad."
"But, man, I hope this gives anyone out there some hope. IVF was an amazing choice for us to be able to make. So hard, but we got two beautiful monsters out of it. I promise you, I never ever ever ever ever thought I could."
"But what they say so often can be true. When you give up on trying, life has a way of surprising you," she wrote.
As for how the rest of the fam is handling the news, Chrissy said, "Luna is very, very excited. Miles, not so much. Jealous!"