Here's Our First Look At The "Chilling Adventures Of Sabrina" Christmas Special
"Christmas is the best time for ghost stories."
If you're a fan of Chilling Adventures of Sabrina, you'll probably know Netflix are releasing a special holiday episode called A Midwinter's Tale.
We've seen a couple of sneak peeks of the episode, and we know Mckenna Grace will be playing a young Sabrina in some throwback scenes.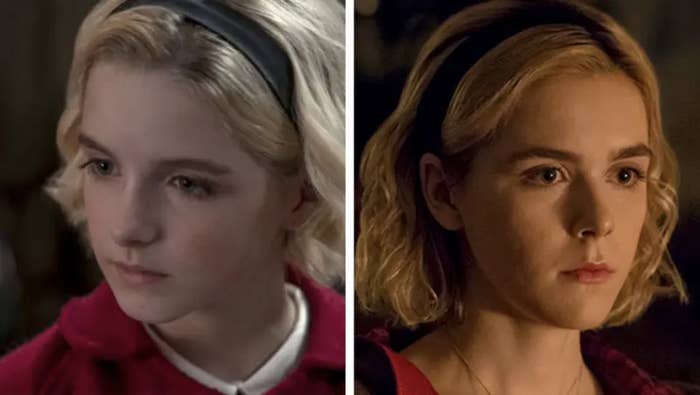 And — surprise, surprise — the Chilling Adventures version of Santa isn't the jolly, generous old man we all know and love.
But hopefully we'll get a ~little~ bit of Solstice cheer from our friends in Greendale. We'll just have to wait til the special premieres to find out.
Chilling Adventures of Sabrina: A Midwinter's Tale debuts on Netflix on December 14th.