The Actor Who Played Baby Emma On "Friends" Made A Joke, And People Think It's The Perfect Way To Start 2020
"Hi, Emma, it's the year 2020. Are you still enjoying your nap?"
If you're a fan of Friends, you'll remember Ross and Rachel's daughter, Emma, who was born in Season 8 and completely replaced Ben as Ross's only child.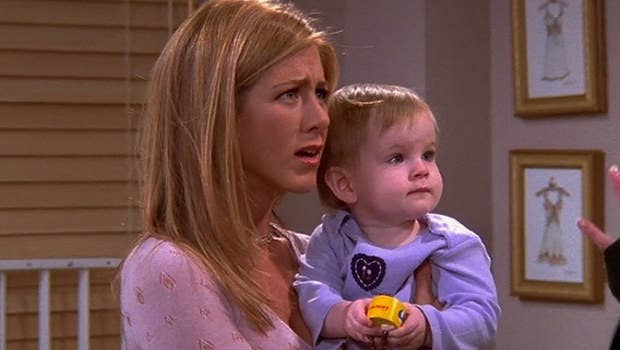 The twins upload Friends-related throwbacks pretty regularly on their Instagram accounts, like this picture Cali posted of herself with Jennifer Aniston to celebrate the show's 25th anniversary in September.
And this, from the episode where Emma turns 1, the friends all throw her a birthday party, and she falls asleep for hours and none of them can leave.
You may remember that in that episode, the adults at the party make a video for Emma to watch when she turns 18, which would be...in the year 2020.
And when it's Chandler and Monica's turn to film a message for their niece, Chandler says this: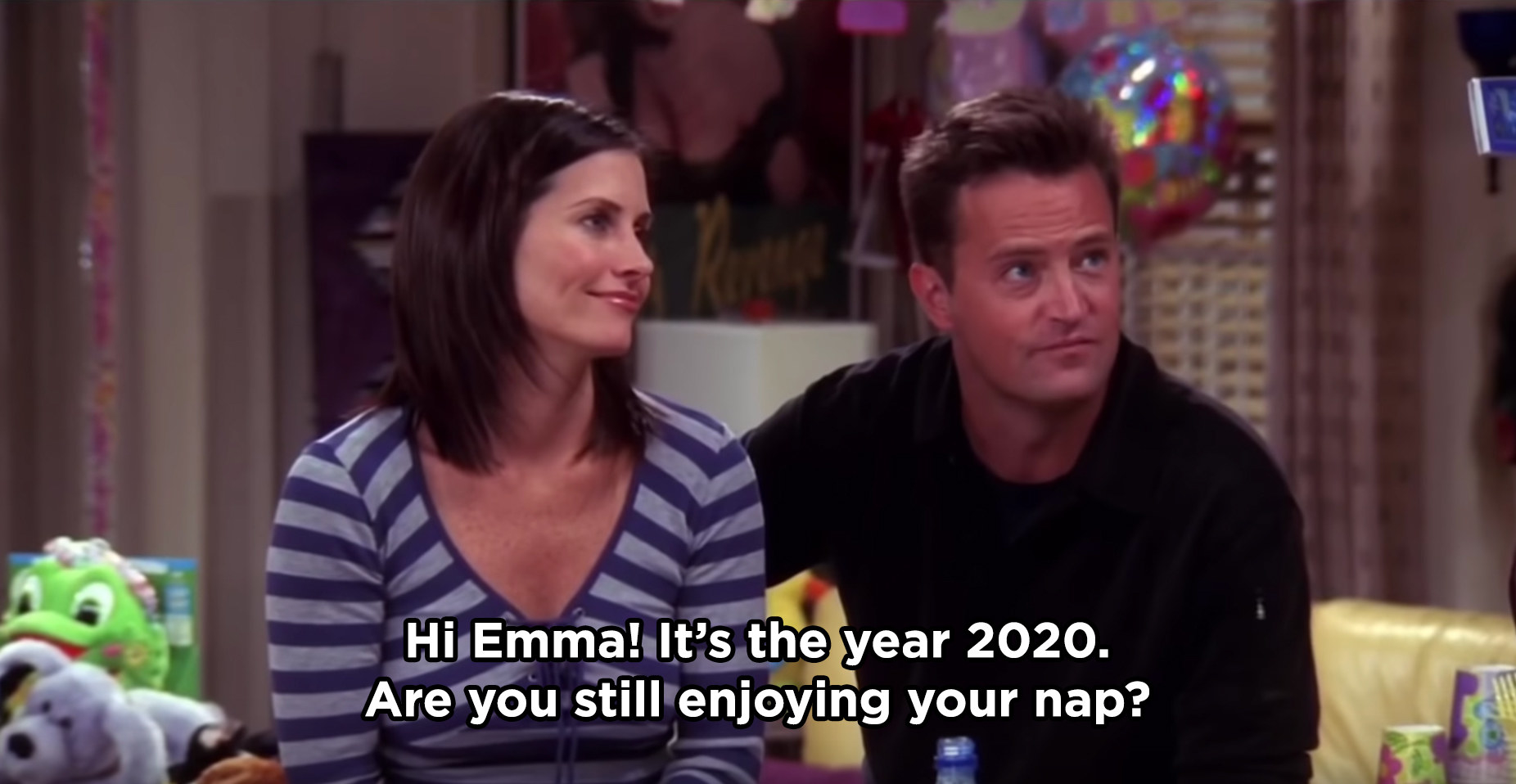 Well, Noelle just threw it back to that very line with an Instagram post celebrating the beginning of the year.
And it looks like the other Emma was waiting for her in the wings this entire time.

It's official: Emma Geller-Green wins 2020.