Here's How BTS Reacted To "Dynamite" Debuting At No. 1 On The Billboard Charts
"I don't know what to write," Jimin said on Twitter. "Tears just keep flowing."
On Monday, Billboard announced that pop superstars BTS had achieved their first ever No. 1 on the Hot 100 with their already record-breaking single, "Dynamite".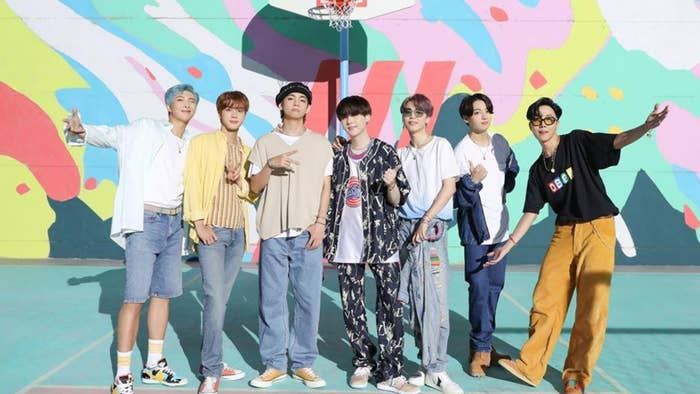 The achievement marks not only the first US No. 1 single for the group, but also the first time in history an Asian act has debuted at the top of the Hot 100, and the first time a Korean act has topped the chart.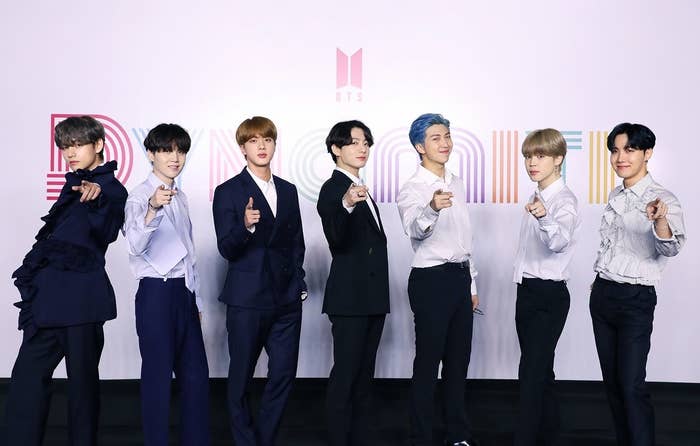 The BTS members have been vocal about their dream of achieving a Billboard No. 1 single for years — but, according to statements provided to Korea Herald, it's a dream they never actually thought they'd achieve.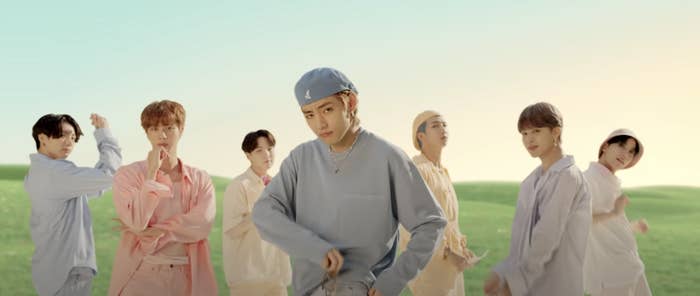 "It makes me curious what our, BTS and ARMY's, limits are," the group's youngest, Jungkook, said. "I will continue to challenge myself and work even harder. Thank you again ARMY for trusting and supporting us."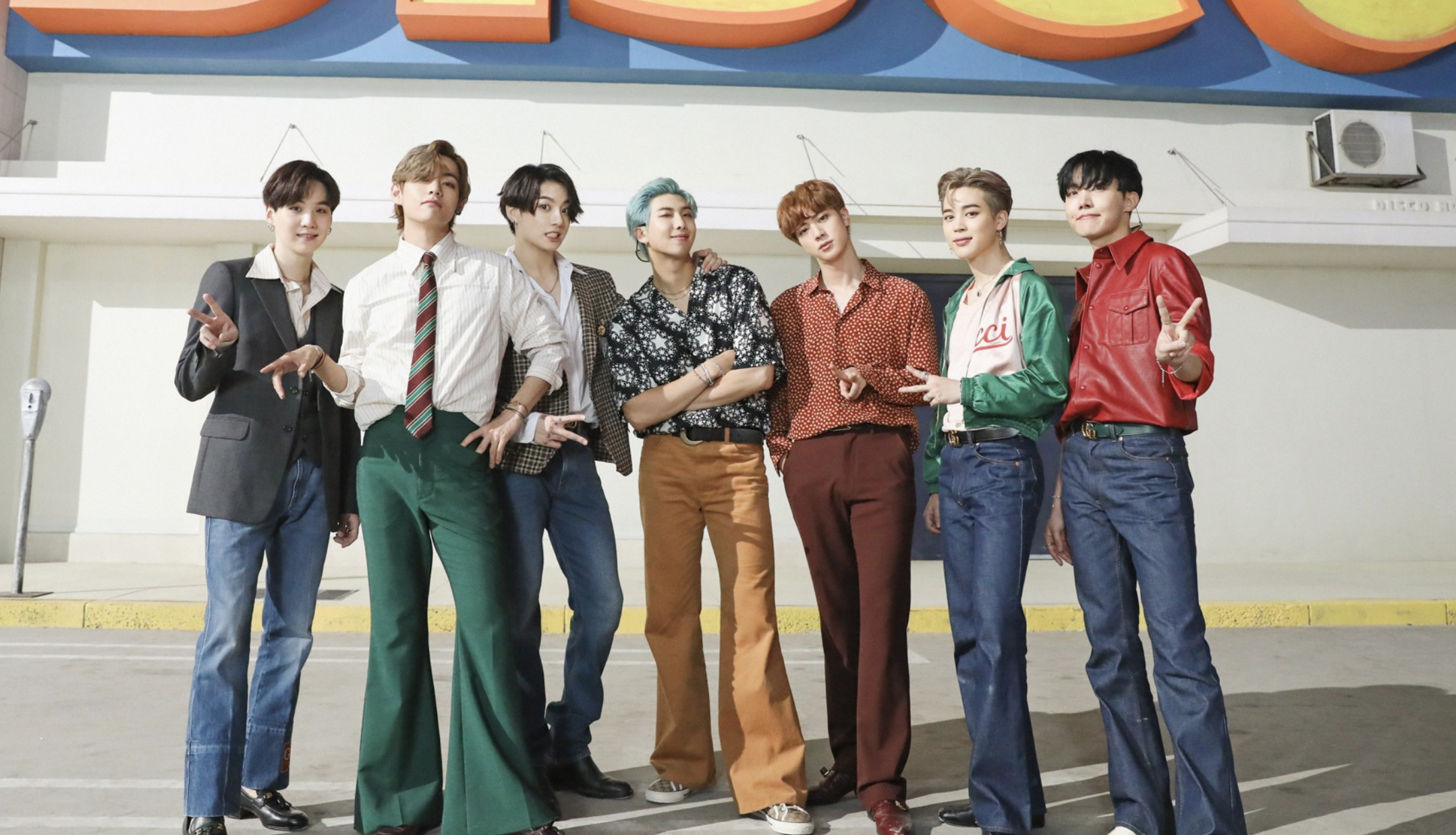 Of course, the group also proved their sincere connection with their fans — the BTS ARMY — posting emotional reactions to the news on both Twitter and Weverse, Big Hit's app dedicated to artist interactions with fans.
As well as messages of excitement and love from ARMY all over the world, the group received congratulations from fellow artists like the Jonas Brothers and the Weeknd, and even Moon Jae-in, the President of South Korea, posted a congratulatory statement on Twitter.
"Though it is a difficult period, it would be good if our song could be even the smallest of comforts and one of positive energy," the group said in response.
During a press conference prior to the single's release on August 21, the members said "Dynamite" wasn't part of their original plan for 2020, but they decided to release it in order to reach their fans around the world as quickly as possible.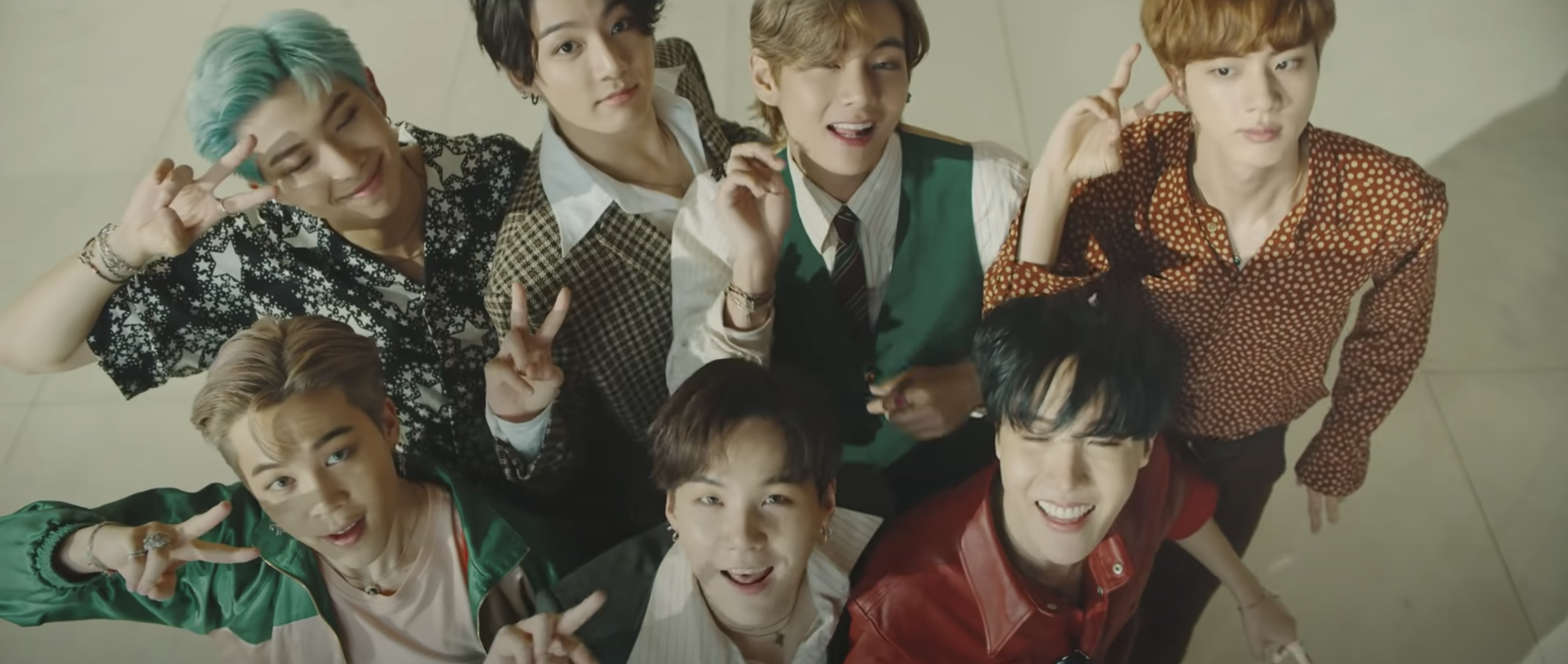 Congratulations, BTS! We can't wait to see what you and ARMY do next. 💜