You don't need me to introduce you to Billie Eilish. She's gone from strength to strength since releasing her debut album in March, recently becoming the first artist born this century to get to No. 1 on the Billboard Hot 100.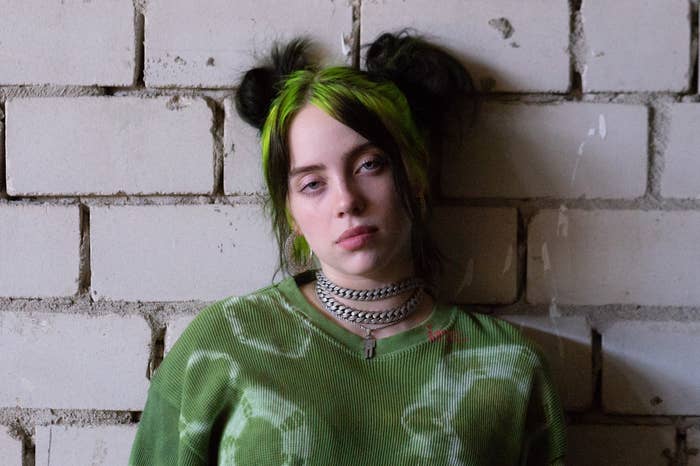 But there's been some serious drama surrounding her most recent cover for Nylon Germany, which depicts Billie as a bald, shirtless, kind-of robot, and which she apparently wasn't aware was even happening.
Billie herself appeared in the comments of the magazine's now-deleted Instagram post, saying neither she nor her team had been approached about the cover.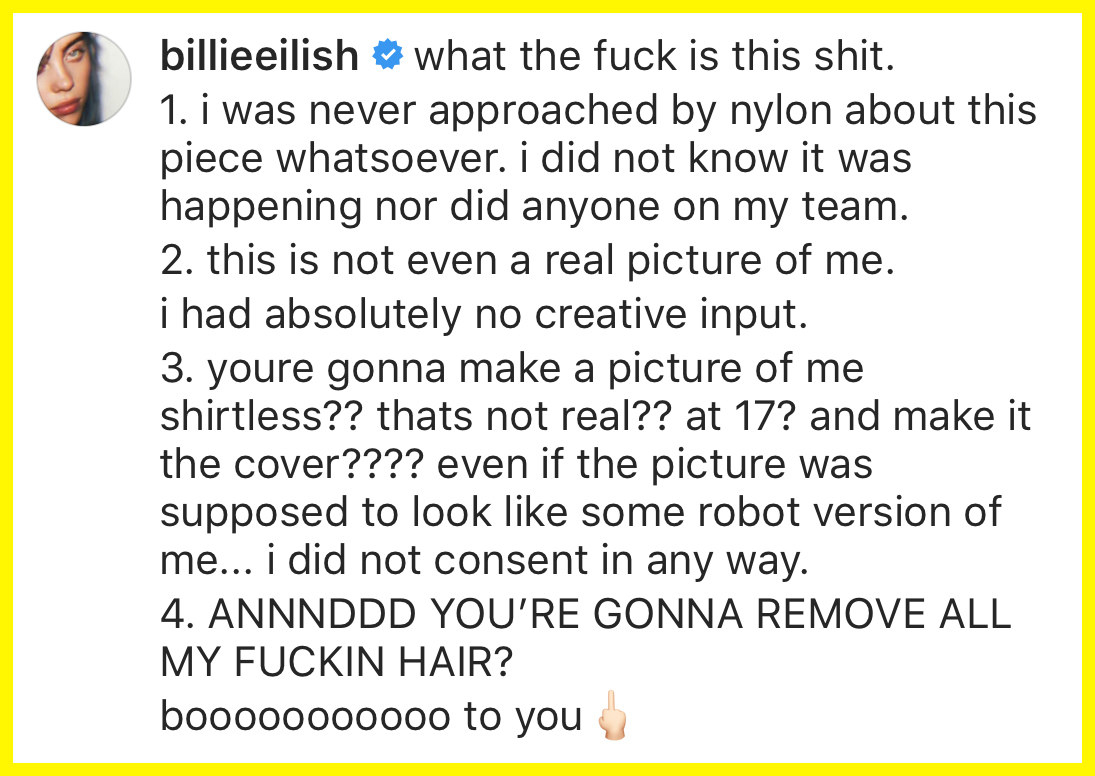 "You're gonna make a picture of me shirtless?? That's not real?? At 17? And make it the cover???" she wrote. "Even if the picture was supposed to look like some robot version of me... I did not consent in any way."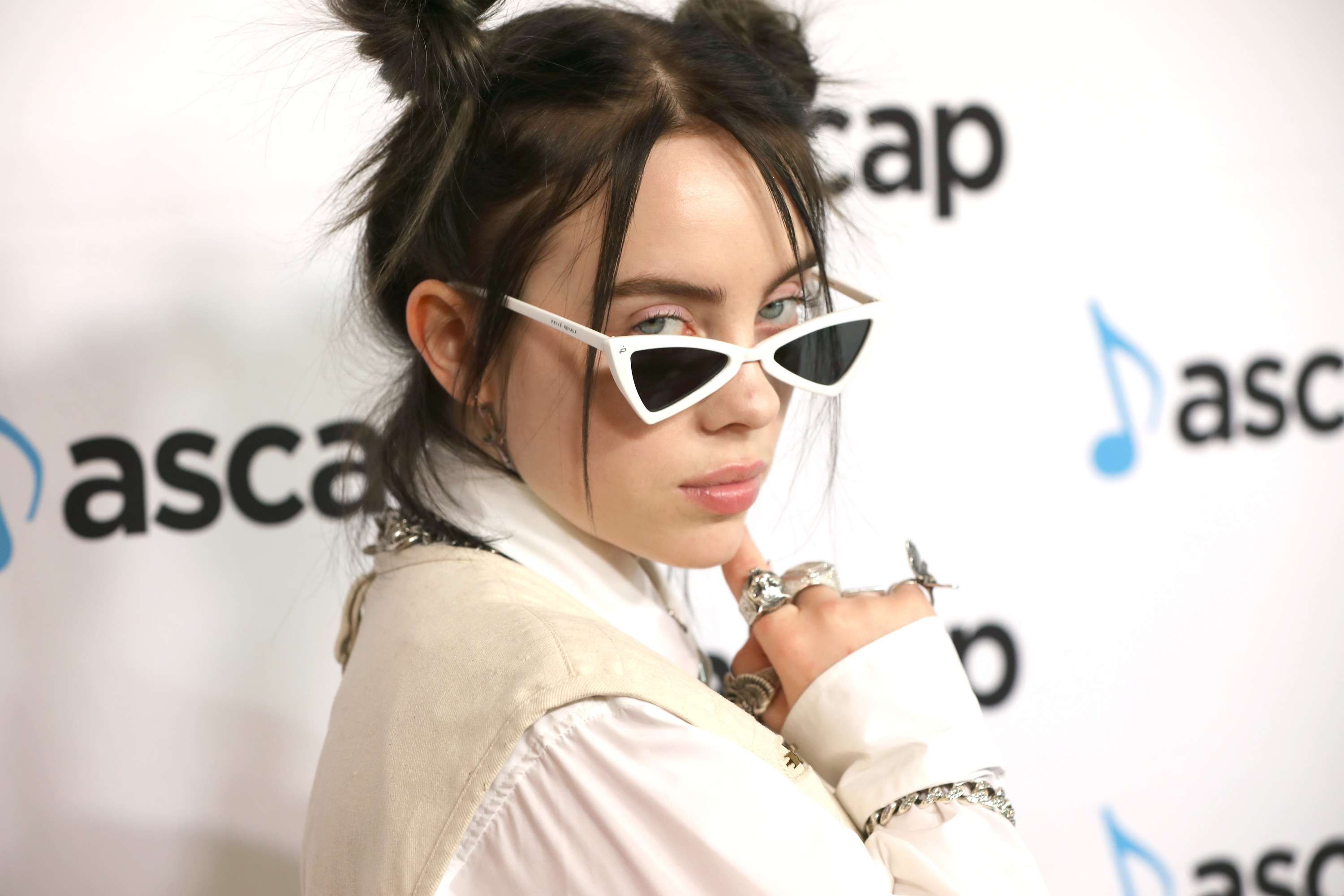 In the past, Billie has explained that she prefers to wear oversized clothes to keep a part of herself a "mystery" from the public.
The magazine did respond to Billie's comment, saying they never intended to "confuse or insult" Billie or her fans and explaining it was part of a series "highlighting the power of digital prodigy artists".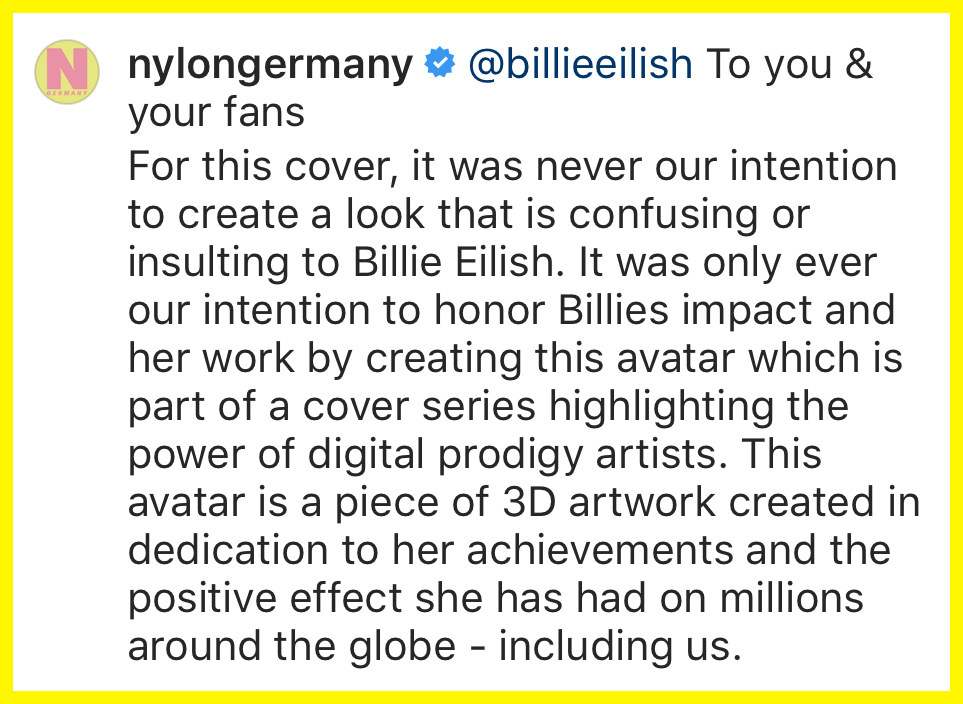 But plenty of people replied saying their response wasn't enough, because they still didn't get consent.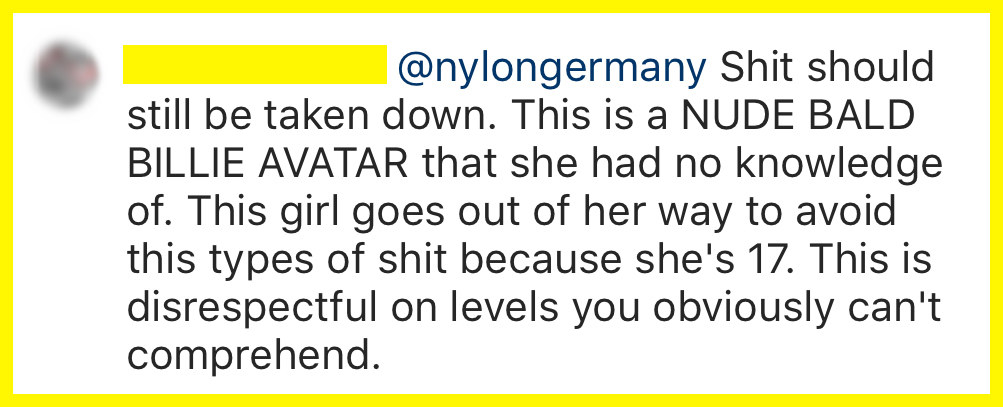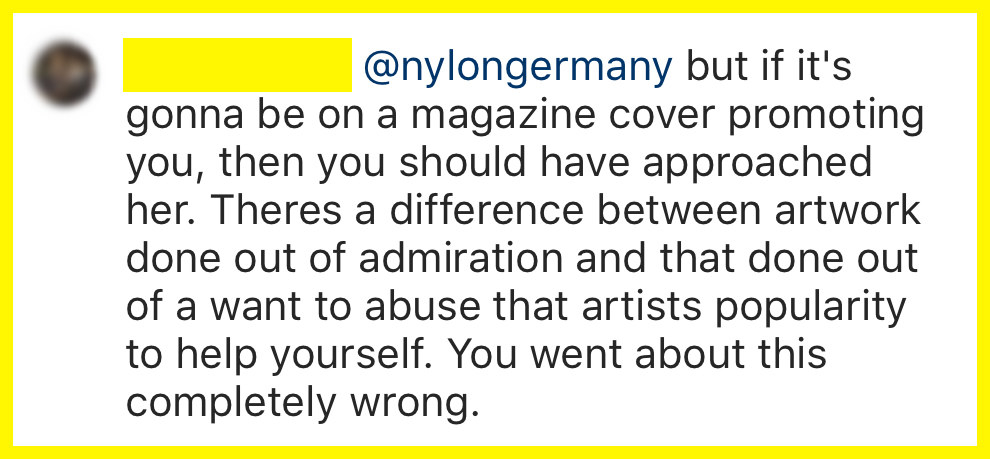 And as Billie herself had said she was uncomfortable with the cover, it should be taken down.

UPDATE
The magazine cover has since been deleted from Nylon Germany's Instagram account.