Ariana Grande Perfectly Shut Down Ryan Seacrest When He Asked About Her Relationship
"That doesn't mean that you and your millions of listeners are entitled to more information."
Pop icon in the making Ariana Grande is no stranger to telling people exactly how she feels.
She's not here for people trying to define her by her relationships, because she's a damn amazing and successful woman in her own right.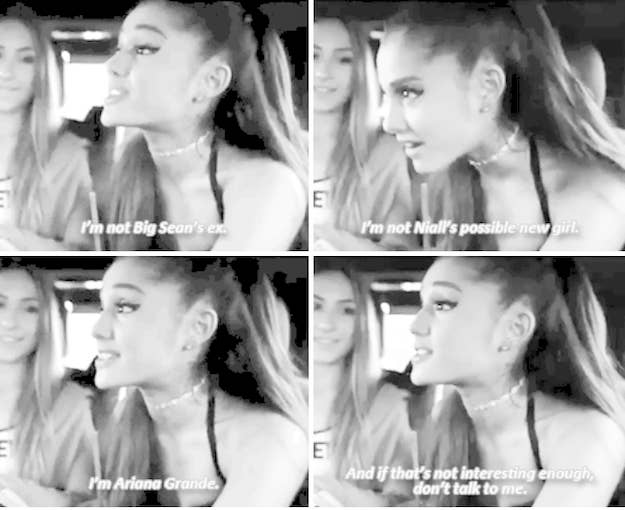 So when Ryan Seacrest recently asked her about her maybe-relationship with rapper Mac Miller on his radio show, Ariana immediately shut him the hell down.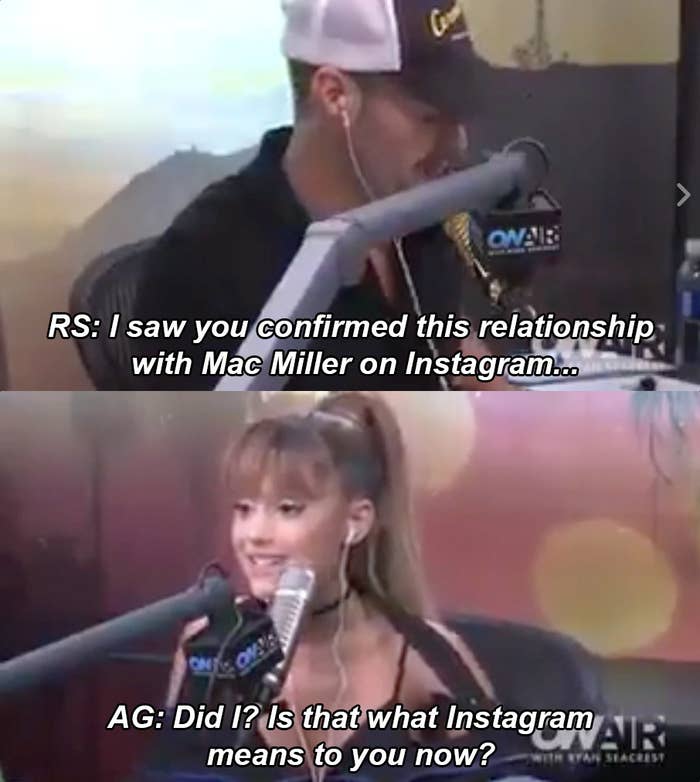 (This is the Instagram he's referring to, btw.)
Even though she clearly didn't want to talk about it, Ryan kept pressing her on the subject.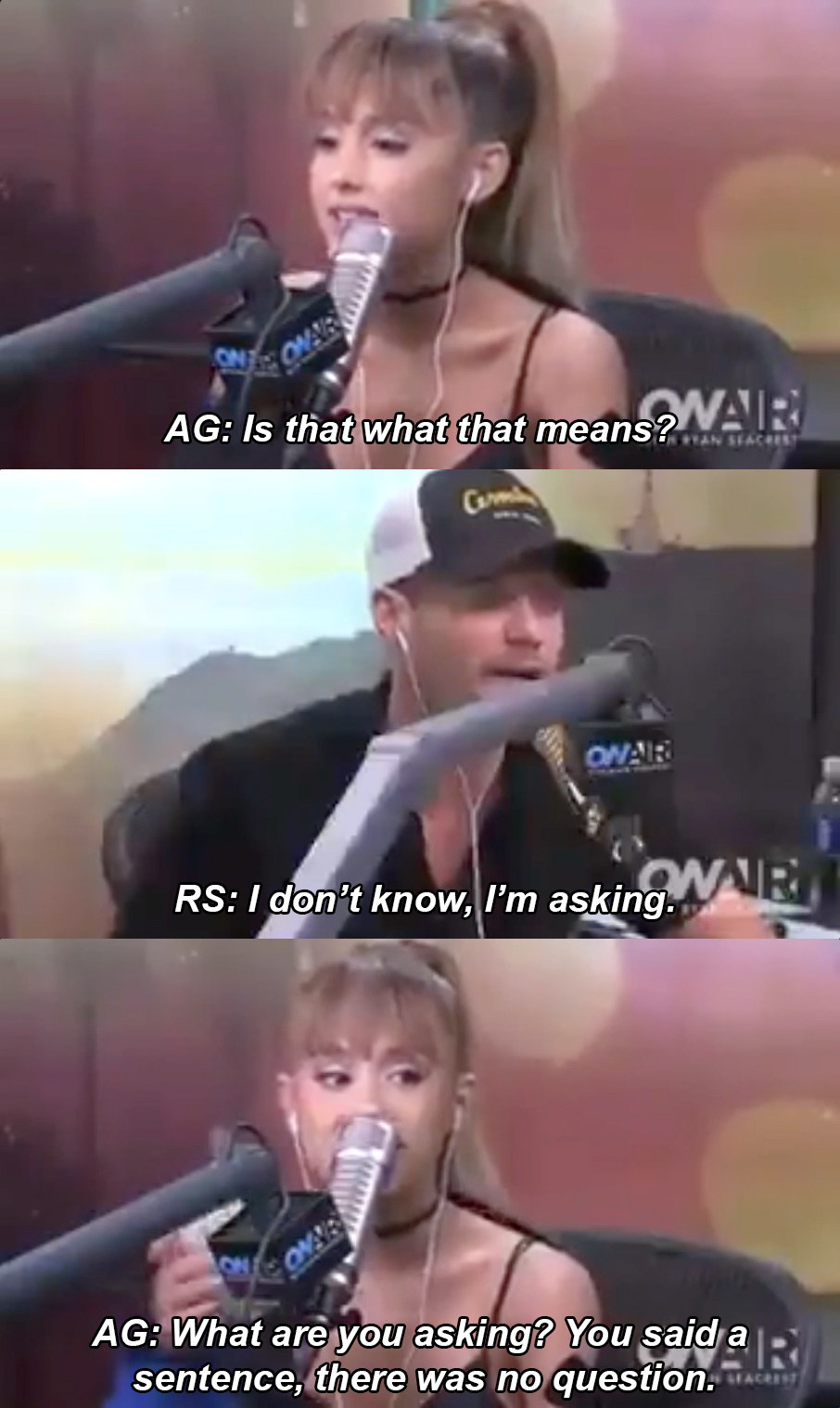 The dude clearly couldn't take a hint.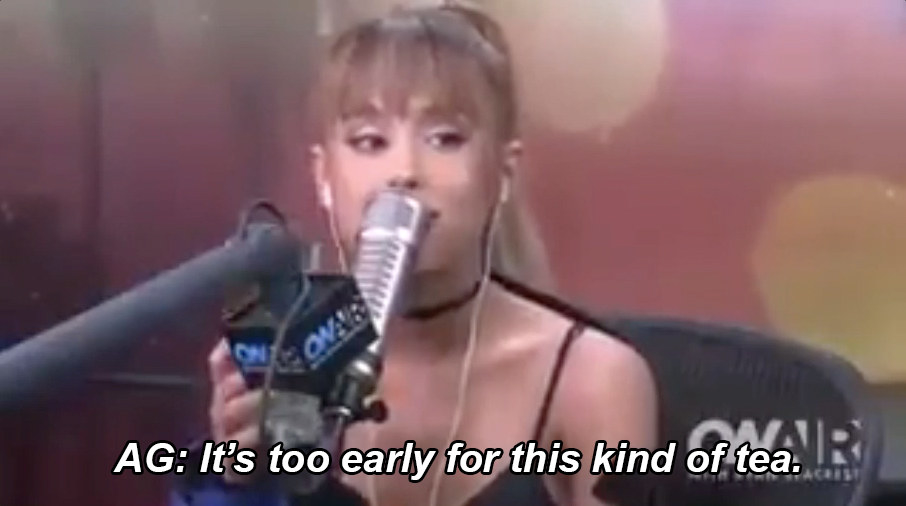 So she told him that just because she's a celebrity on social media, that doesn't mean he's entitled to ask questions about things she isn't willing to share.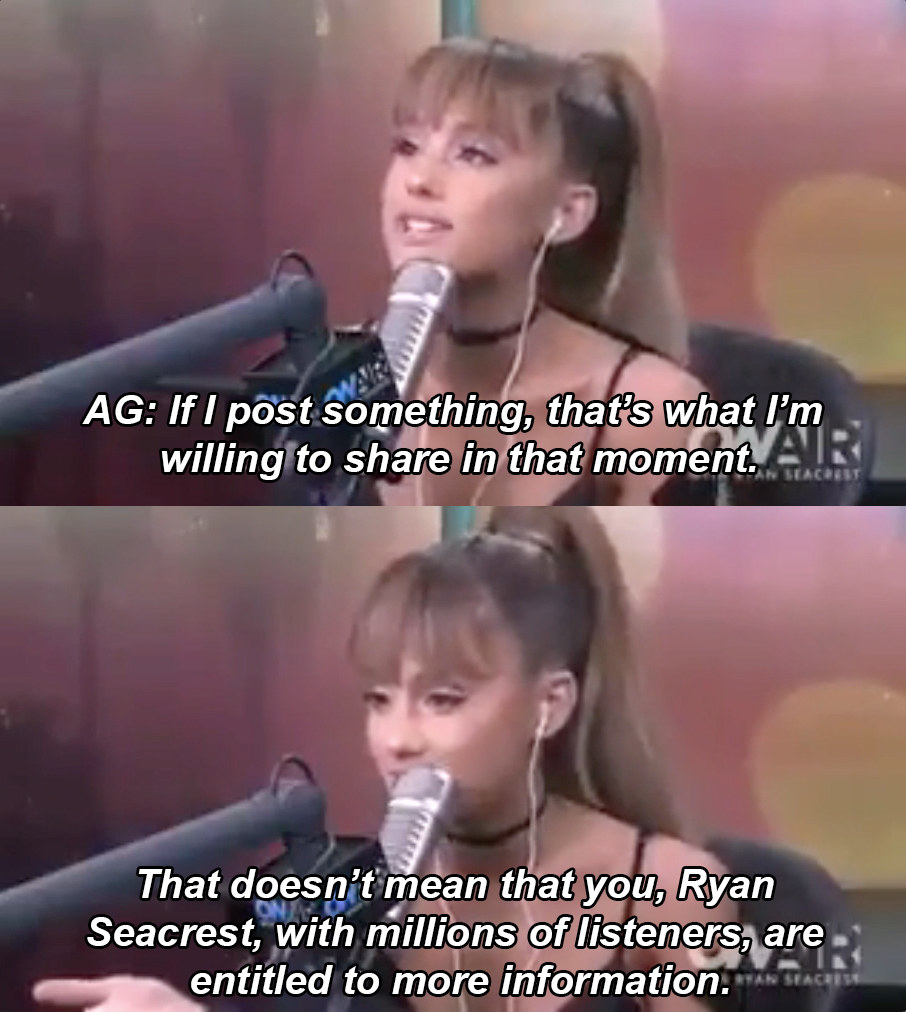 You can watch the video in full here: