I Am Losing It Over All This Tea DeLeesa And Chloe Spilled From Their Season Of "The Circle"
"You're horrible for asking me this question."
by
,
,
,
To celebrate season 2 of The Circle, we Zoomed in with fan faves DeLeesa (aka Trevor) and Chloe to ask them several burning questions, some of which may or may not have been ~too hot to handle~: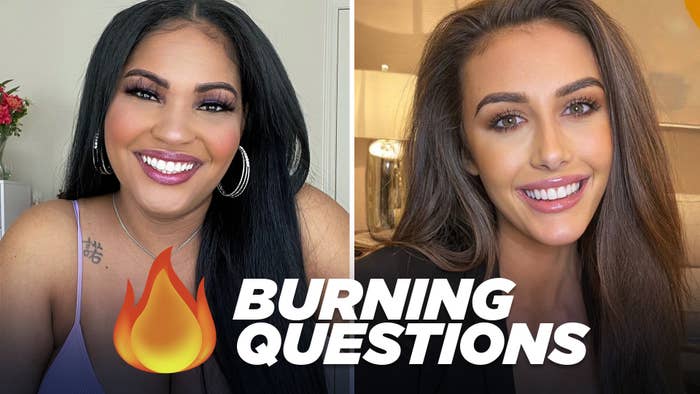 Here's everything we learned:
🚨WARNING: MAJOR SPOILERS AHEAD FOR THE CIRCLE!🚨
1.
Chloe had her suspicions about Trevor being a catfish, but the basketball question made her reconsider.
2.
The Circle conversations moved VERY quickly, to the point where not everyone could say what they wanted to say because the topic had already been changed.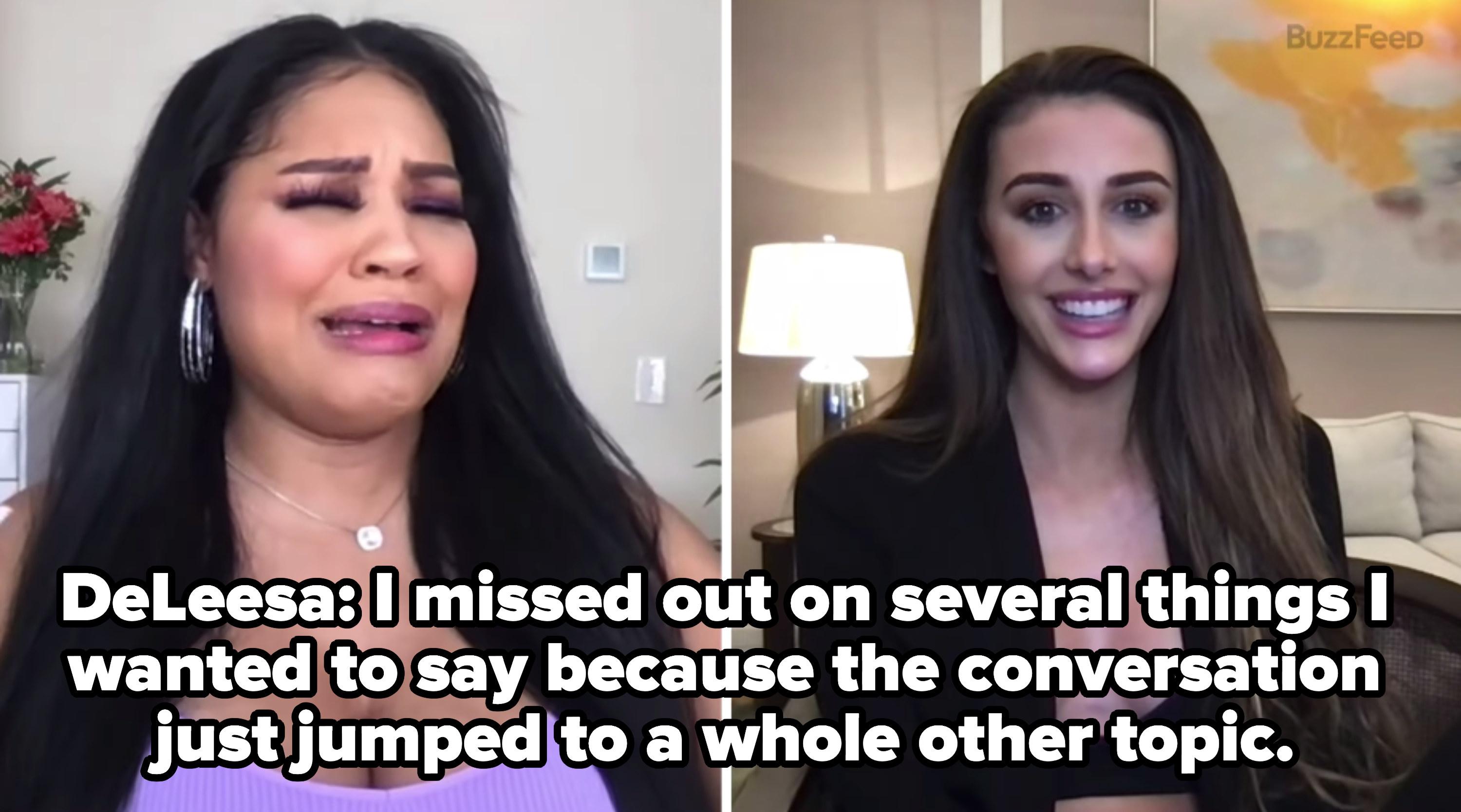 3.
On the show, the chats look like they take a few minutes at a time, but really, it's HOURS!
4.
Napping was the number one downtime activity.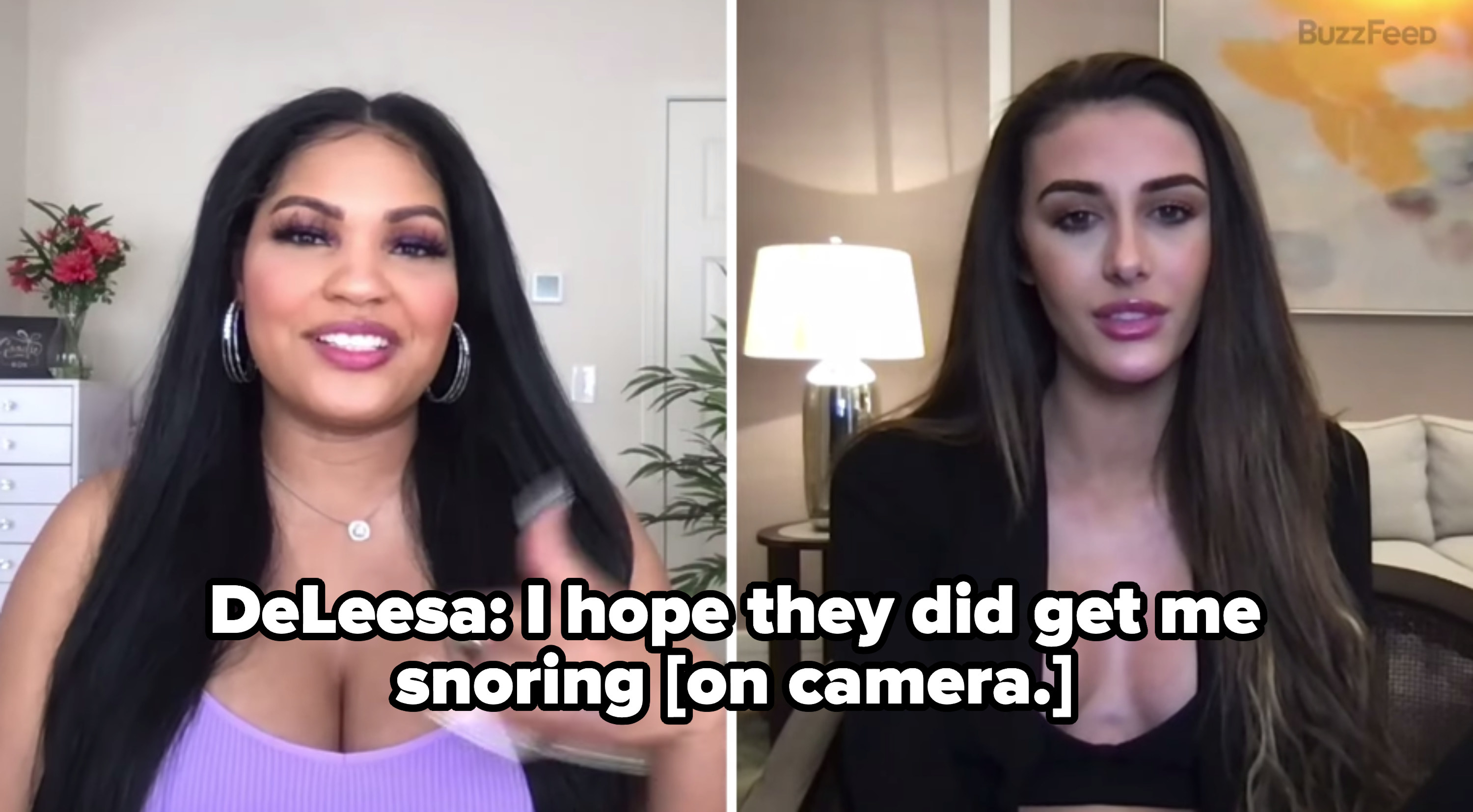 5.
Trevor prepped DeLeesa with a "guy guide" filled with sports teams, hair trimmers, alcohol brands, and everything else she would possibly need to know. However, she didn't use it as much as she thought she would!
6.
DRUMROLL! Chloe and Trevor have NOT met yet — Chloe hasn't even looked at his Instagram page.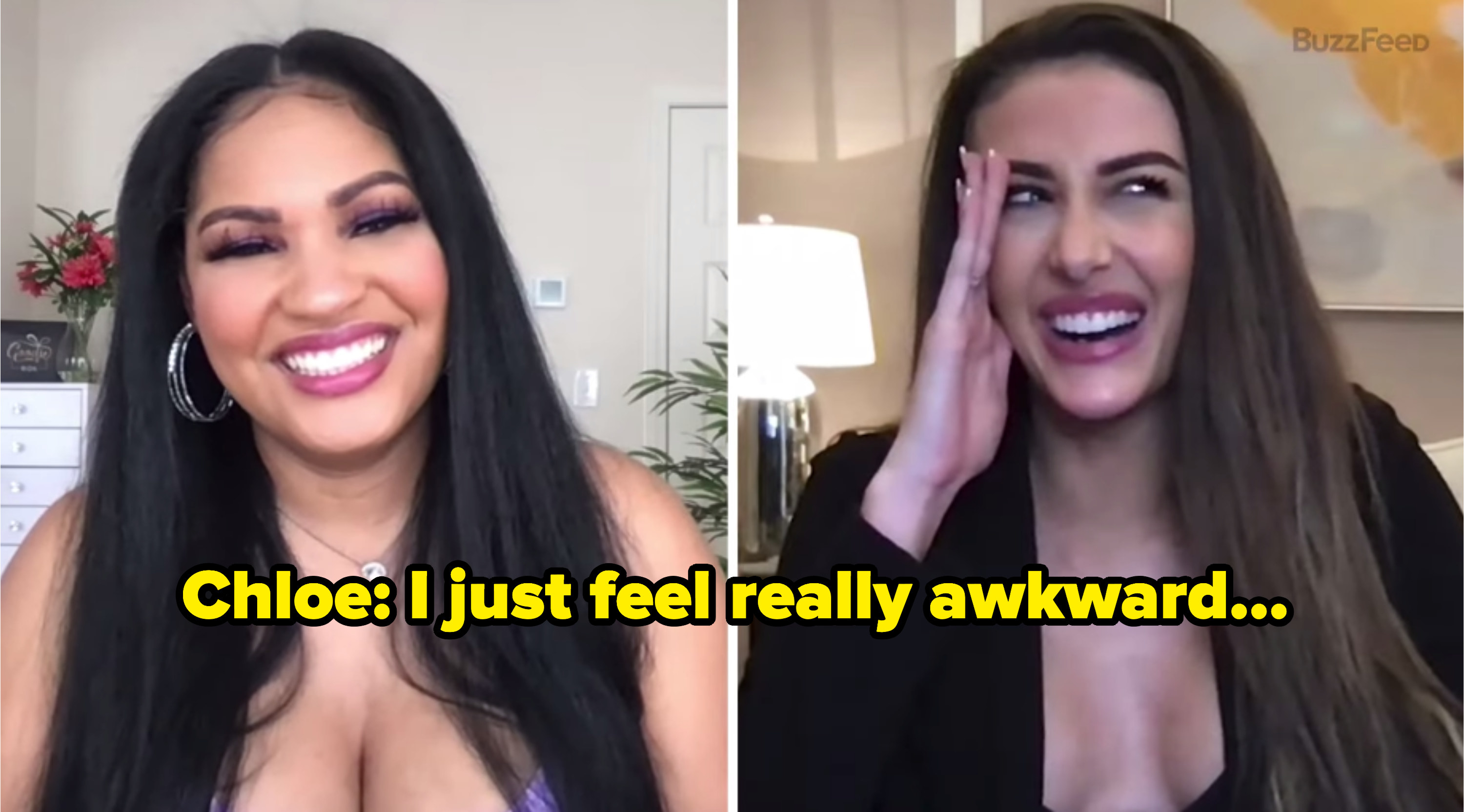 7.
After much consideraton, Chloe said that if it came down to it, she would have aligned with the Cardashians — Chloe, River, and Courtney — over the Trifecta — Chloe, Trevor, and Mitchell.
8.
The most shocking catfish to DeLeesa was River/Lee.
9.
The most shocking catfish to Chloe was John (aka Emily/Jack and Lance/Lisa.)
10.
Chloe confirmed that she and Mitchell kissed at the finale and have been FaceTiming every day since we filmed this interview.
11.
DeLeesa spent her winnings on a house for her family...
12.
...which is getting bigger, since she's PREGNANT!