This is Shay Mitchell, star of Pretty Little Liars and You; founder of luxury travel line, Béis; and inventor of sickening jaw lines.
Well just now, she announced another title to add to her list: EXPECTANT MOTHER!
Also, can I just say, this is the cutest way to announce a pregnancy:

Shay's been hiding this news from the public for a HOT minute, seeing as how she posted this pic a mere five days ago.
And then two days ago, she announced the addition of diaper bags and other baby accessories to her line, Béis.
Upon further investigation, I noticed that she wasn't wearing her usual formfitting clothing at the Big Little Lies Season 2 premiere.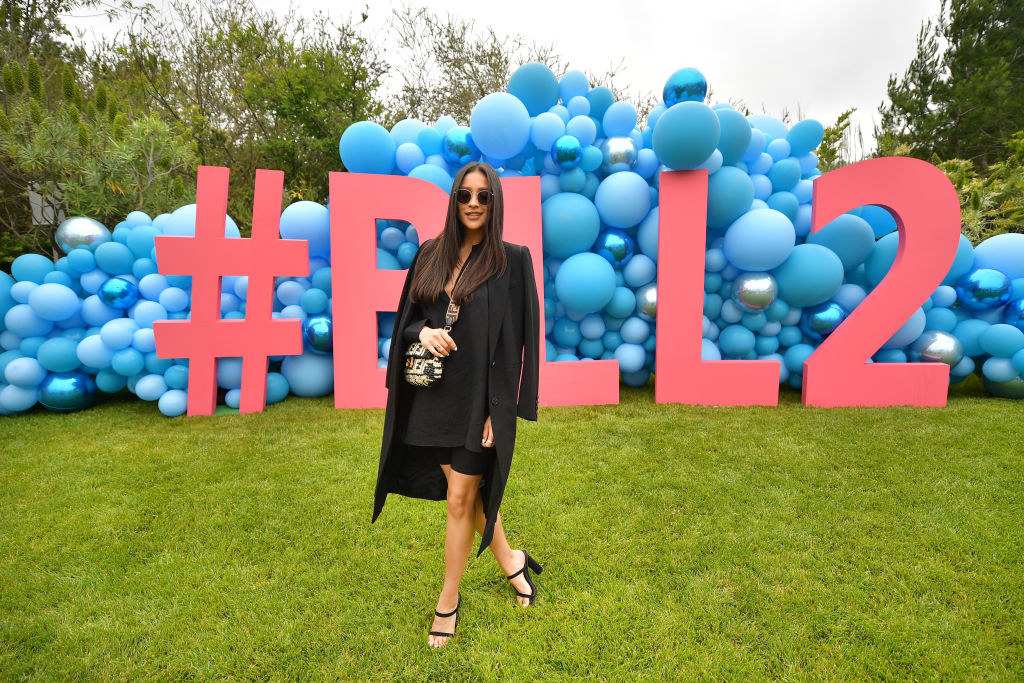 Many a friend and celeb left congratulatory messages under her pregnancy announcement:
No word on who the father is though, and until she tells us, it's none of our damn business.
But for real, a HUGE congrats to Shay Mitchell on her pregnancy. I'm so happy for you, queen!
CORRECTION
I'm aware that Shay's been dating Matte Babel on the low-low! I didn't hear from ~her~ mouth that he was the baby father, so I didn't want to assume. However, it's been confirmed that he's the baby's father. Hence, this correction. Always better to be safe than sorry, people!