The lovely stars of the film Little sat down with BuzzFeed to give advice to women.
Before y'all jump into this amazing content™, be sure to grab a notebook, 'cause you're gonna wanna jot down all the fabulous advice these ladies have to dish.
While sharing their advice that Y'ALL wanted to hear, Regina, Issa, and Marsai shared the most precious piece of advice there ever was: how to maintain their radiant skin.
Marsai keeps it ~clean, and clear, and under control~.
Regina is all about staying moisturized!
And Issa...does nothing. In fact, SHE'S taking advice from Marsai and Regina.
There ya have it, ladies! Make sure you take these skin care tips straight to the bank! Or, rather, your nearest Target.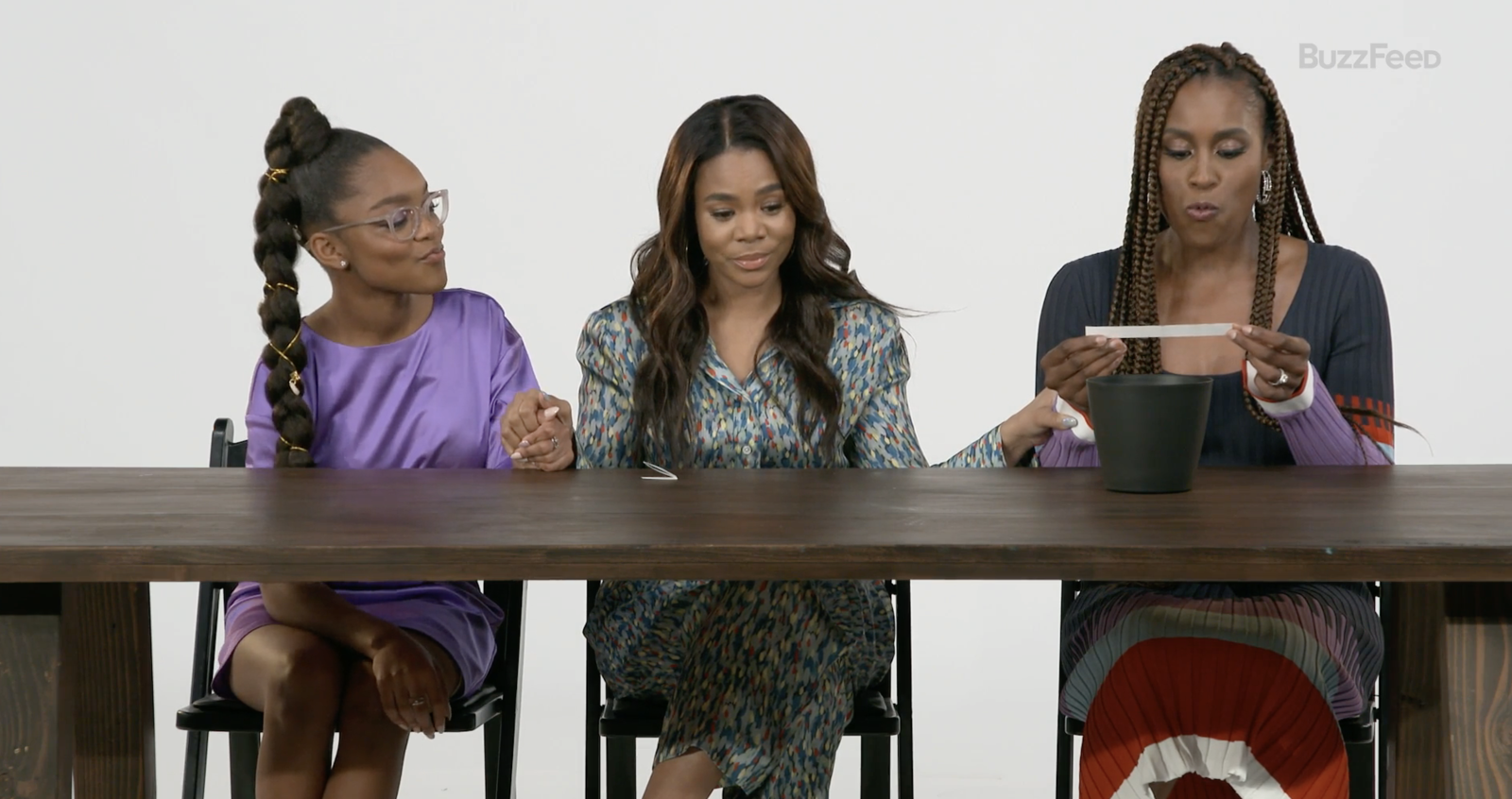 Be sure to check out Issa Rae, Regina Hall, and Marsai Martin in their movie Little, in theaters now!