Machine Gun Kelly Read Thirst Tweets And Confirmed He's Only Sucking One Pair Of Toes From Now On
*MGK reads explicit tweet* "Hard."
Recently, we had this musician/actor by the name of Machine Gun Kelly — you may have heard of him? — Zoom in with us to read the internet's thirsts and dirtiest tweets.
So, if you wanna see MGK blushing, falling on the floor laughing, and talking about sucking the toes of a certain lady, then this is the video for you!
It's no secret to the internet that MGK has a thing for ~toes~, and one tweeter invited Mr. Baker to do just that...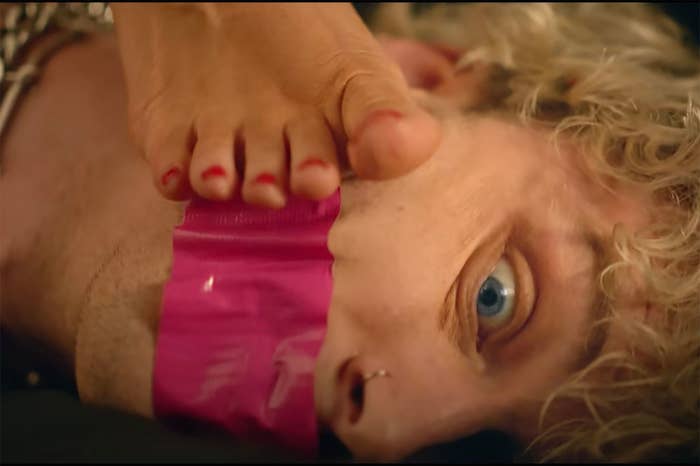 We have no choice but to stan AND ship MGK and MF's relationship.
Be sure to catch Machine Gun Kelly in Project Power, now streaming on Netflix, and mark your calendars for Sept. 25 for the release of his album, Tickets to My Downfall.