MGK shared their first social media selfie together with the perfect caption: "waited for eternity to find you again."
The couple, who worked on MGK's "Bloody Valentine" video in May — which you can see photos from above and below — is also filming a movie together: Midnight in the Switchgrass. They apparently clicked on set, where MGK would "wait outside" to catch "one glimpse of eye contact," as he shared on the Give Them Lala...with Randall podcast.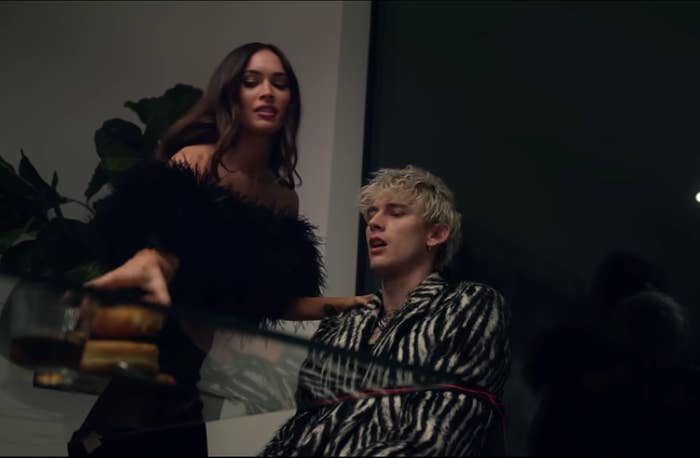 "I think it was the second day. I asked him to come into my trailer for lunch, and I put him through all of this astrology stuff," Megan said. "I went deep right away. I knew before I even did his chart. I said to him, he has a Pisces moon. I could tell by his energy."
She also explained that he's her "twin flame." "Instead of a soulmate, a twin flame is actually where a soul has ascended into a high enough level that it can be split into two different bodies at the same time," she said. "So we're actually two halves of the same soul, I think."