In celebration of Sonic the Hedgehog hitting theaters tomorrow, we had the stars of the film — James Marsden and Ben Schwartz — take a BuzzFeed quiz to find out which Sonic the Hedgehog character they are!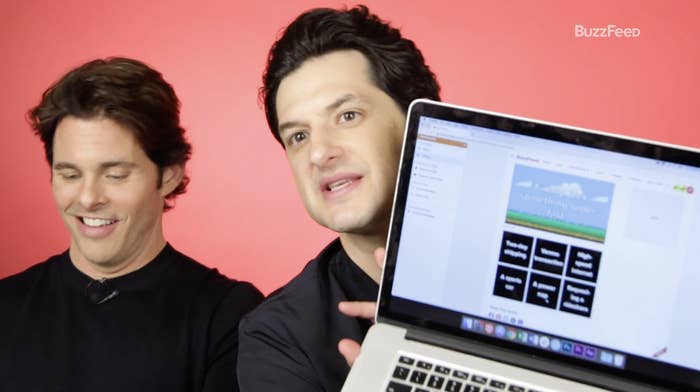 Did they get the titular Sonic? Or perhaps bad guy Dr. Robotnik? Or maybe someone out of left field — say, Cyclops from X-Men? Watch the video below to find out!
Now it's your turn! Take our "Which Sonic The Hedgehog Character Are You?" quiz below and compare your results with what James and Ben got!