1.
In A Cinderella Story, when Austin Ames licks his fingers before throwing the football during warm-ups:
2.
Also in A Cinderella Story, when Austin locks his G-Wagon in slow-mo: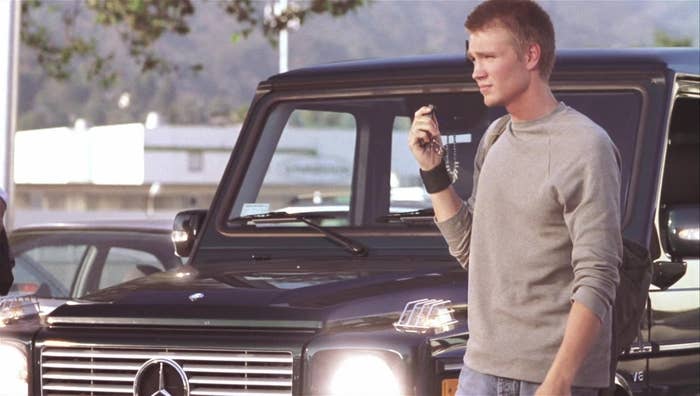 3.
In Cadet Kelly, when Kelly and Jenny have their seemingly innocent — yet extremely charged — moment on the quad: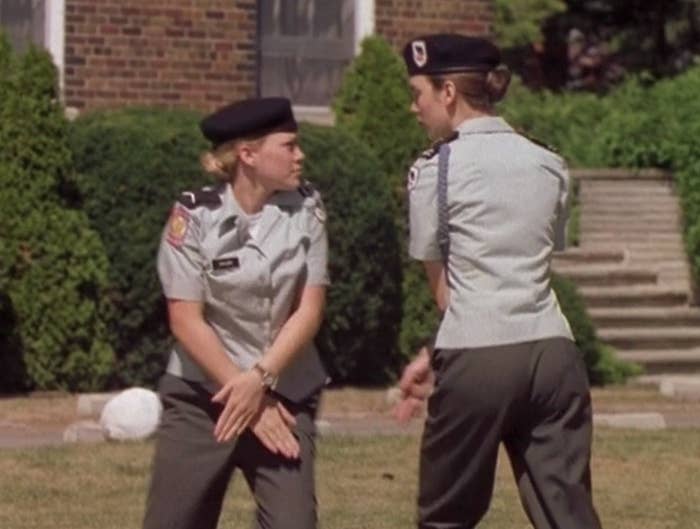 4.
In She's the Man, when Duke shimmies in the middle of the victory circle on the soccer field:
5.
In A Walk to Remember, when Landon places the butterfly tattoo on Jamie's shoulder and then blows on it to dry it:
6.
In Save the Last Dance, when Derek teaches Sara how to dance:
7.
In Ella Enchanted, when Char tells Ella to kiss him, but follows it up with it not "being an order":
8.
In Uptown Girls, when Neal serenades Molly at Ray's dance recital: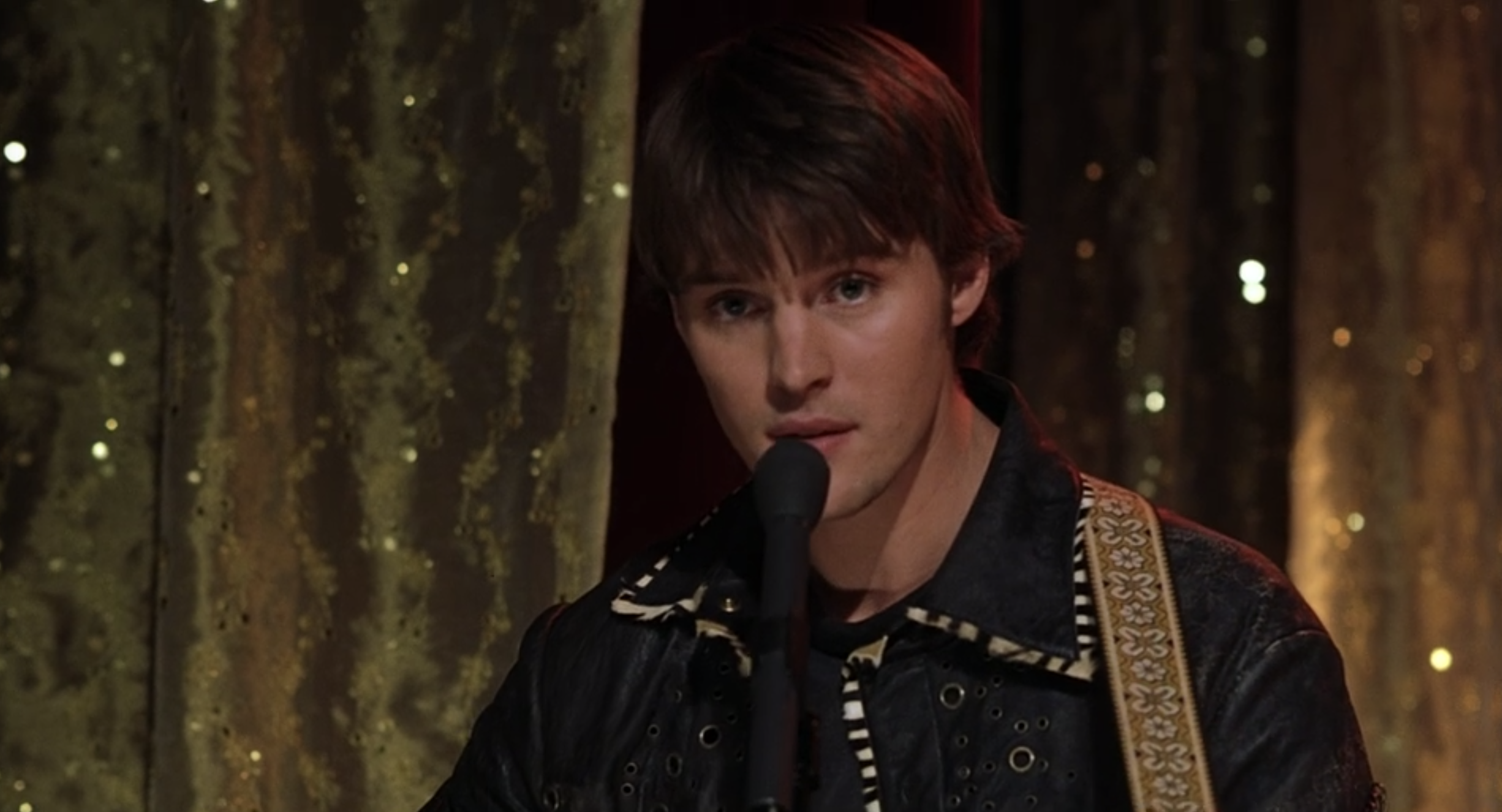 9.
In Angus, Thongs, and Perfect Snogging, when Robbie stood up for Georgia and said she was "perfect for him":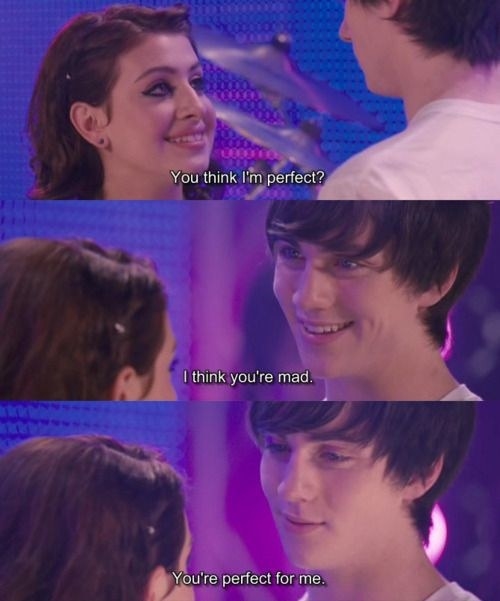 10.
Also in Angus, Thongs, and Perfect Snogging, when Georgia and Robbie walked happily into the sunset together:
11.
In Bring It On, when Cliff pushes Torrance on the swing:
12.
In The Perfect Man, when Adam gives Holly her drawing: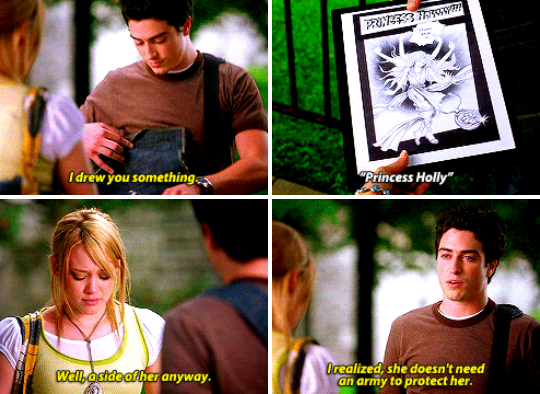 13.
In Step Up, when Tyler catches Nora during their dance practice:
14.
In Sleepover, when Steve places the crown on Julie's head during the school dance:
15.
In John Tucker Must Die, when John flaunts his thong during basketball rehearsal:
16.
In Sisterhood of the Traveling Pants, when Kostas rescues Lena after she falls in the ocean:
17.
In Center Stage, when Charlie perfectly dips Jody on stage:
18.
Finally, in 13 Going on 30 when Matty shows Jenna his "Razzle red" tongue: