Earlier today, news broke about J.Lo and A-Rod's breakup. I, for one, am v sad because they were an iconic A-list Latinx couple that people looked up to!
Last month, news of their breakup was yo-yoing back and forth — it may or may not have had something to do with A-Rod FaceTiming with Madison LeCroy from Bravo's reality show Southern Charm — but the last time they publicly spoke about their relationship, they were "working through things." Until, you know, today, when they announced that they are, in fact, no longer working through things.
Now, anyone who's been through a breakup knows that shit gets tough! A lot of feelings are happening! While J.Lo has kept relatively quiet — at least, in public — about her feelings post-breakup, A-Rod took this moment to show his feelings in the form of an IG story.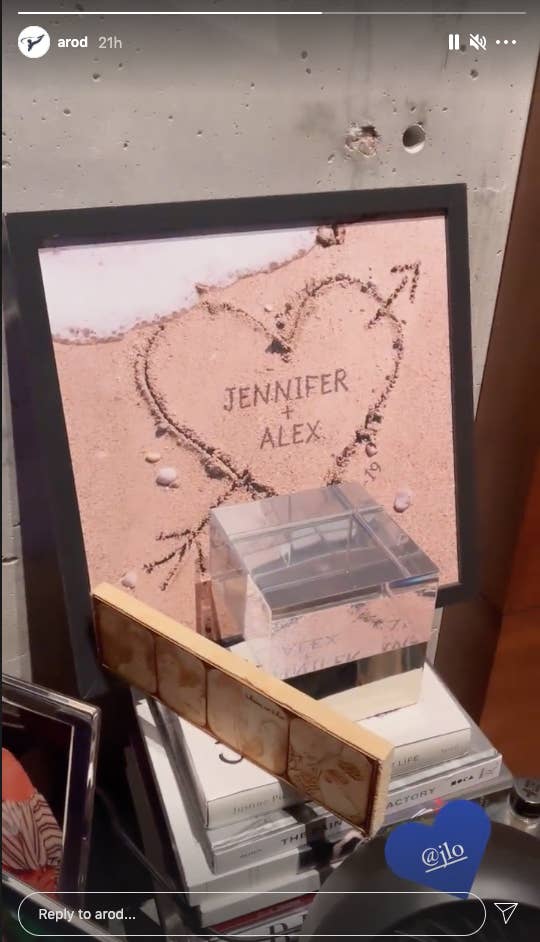 Now, there's a lot to break down here, so bear with. The first image we see is a framed photo of J.Lo and A-Rod at a 2020 NYE party: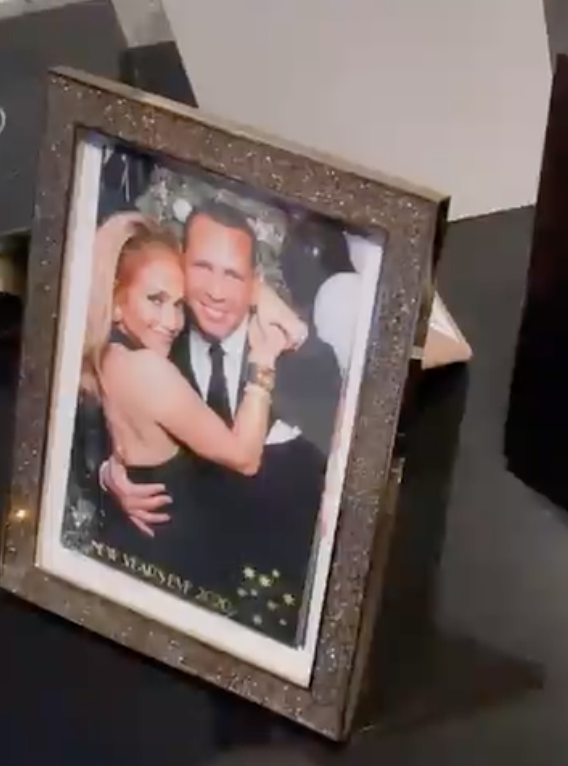 Then there's another photo of what looks like Ramona (J.Lo) and Destiny (Constance Wu) from Hustlers. Then there's another photo of one of J.Lo's roles (?????) that I cannot determine, but it looks like she's in a sailor costume: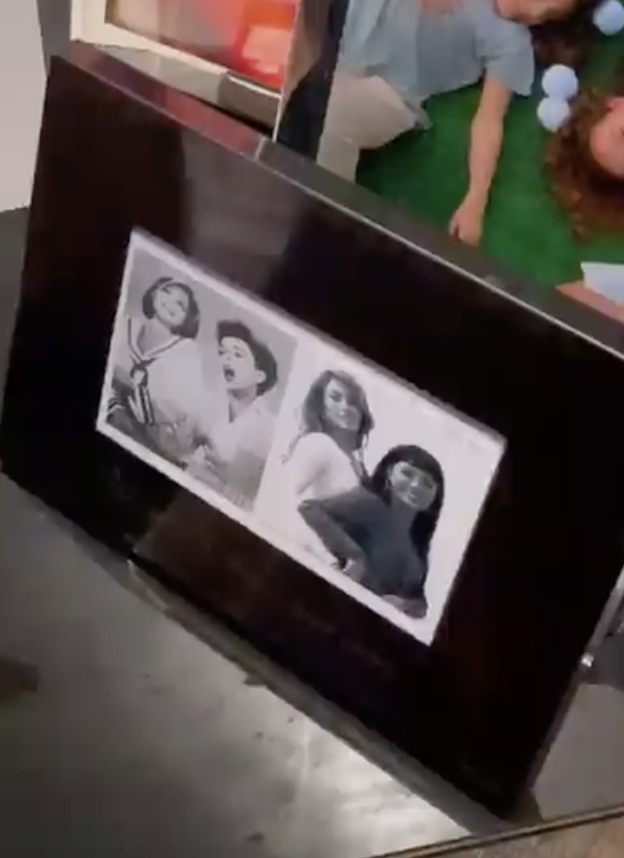 Let us not look past the box of tissues, because breakups are hard!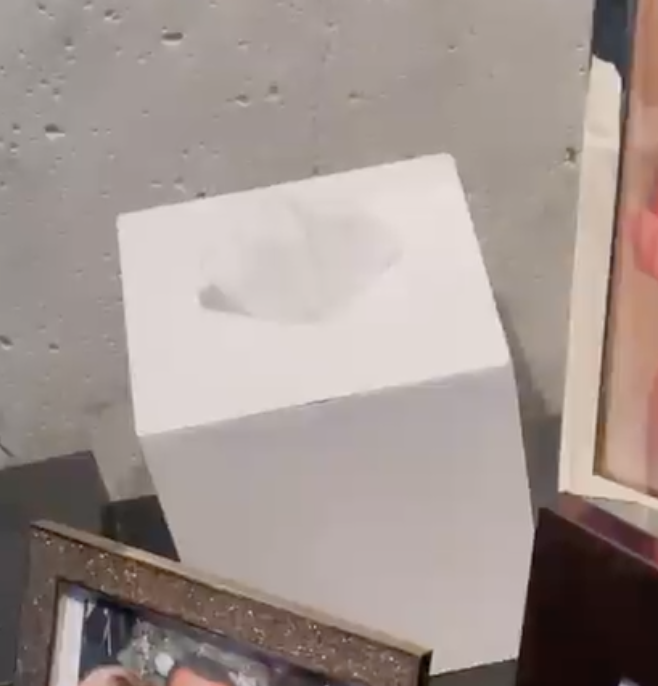 The video finally lingers on a photo of J.Lo and A-Rod's names drawn in the sand: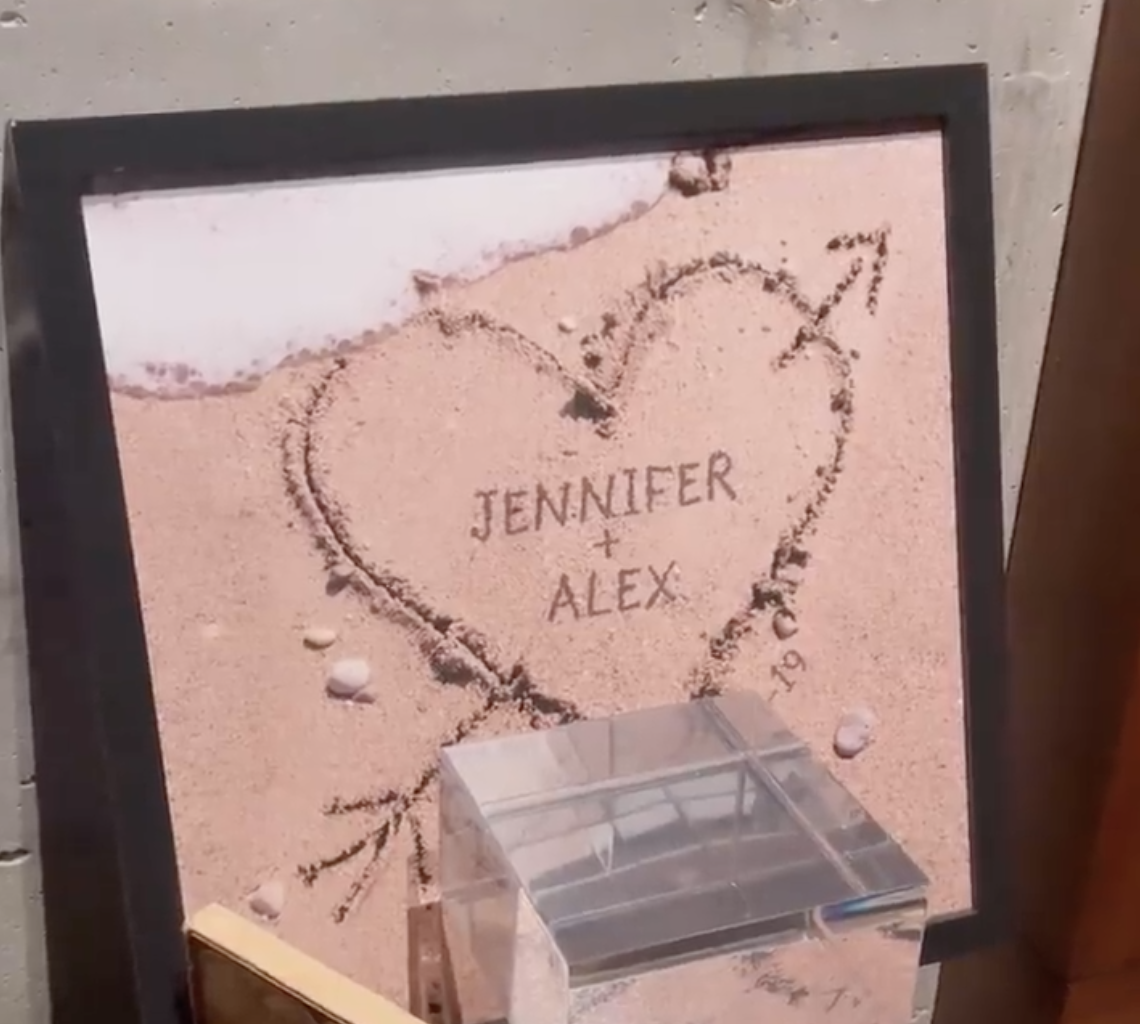 NOW, my two favorite things about this 10-second moment is that he tagged J.Lo: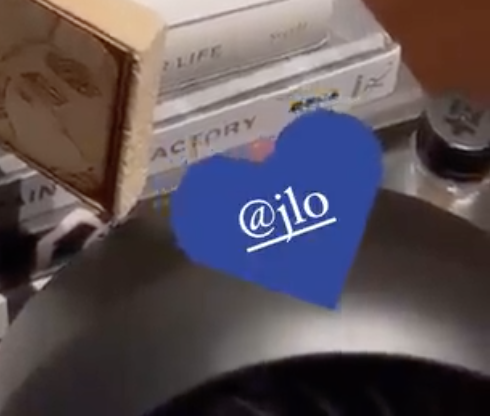 And you can't hear it since this is an article and not a video, but Coldplay's "Fix You" is playing in the background.
And I don't mean that A-Rod linked the song to his story — like you can do on IG — but, like, A-Rod was listening to Coldplay's "Fix You" on his speakers and some of the audio got caught in the video.
This story left me with more questions than it did answers, but I hope this VERY public display of affection to A-Rod's 4 million followers brought him some peace.