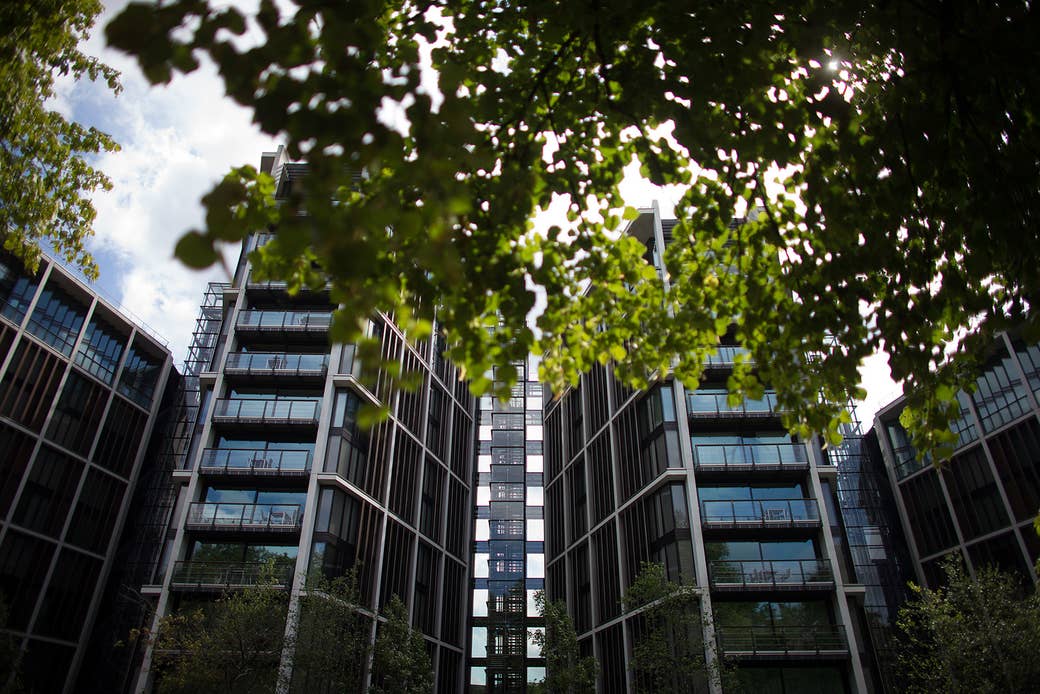 Analysis by BuzzFeed News reveals that over a third of the flats and homes Airbnb lists in London – more than 7,000 properties – are from hosts with two or more listings, a sign they are likely to be professional landlords or hoteliers.
A BuzzFeed News investigation has also obtained a transcript of an Airbnb helpdesk worker telling a host "not to worry" about legal limits on how often he should be renting out his home – essentially telling him to disregard the law.
These new revelations, which come as the $27 billion company ramps up its hiring in the UK, lend weight to fears from councils and housing groups that Airbnb's tolerance of professional landlords is worsening the capital's mounting housing crisis. Airbnb's model of more expensive short-term rental effectively drives up rental costs and removes properties from the long-term rental market, the councils argue.

In a statement, Airbnb said its site boosts the income of regular Londoners, helping them "afford living costs in one of the word's most expensive cities", and said Airbnb worked to be "good partners for London".
However, in New York City, the company has acted decisively to combat professional landlords using the site. Last month, Airbnb took its most visible action yet in NYC by reviewing hosts with more than one house listing and removing more than 2,200 homes it judged were being run by full-time, professional Airbnb landlords.
In January this year, Britain's parliamentary business, innovation and skills committee held a special hearing into the social impact of the digital economy.
One of the witnesses to the hearing was Ufi Ibrahim, chief executive of the hotel lobbying organisation the British Hospitality Association (BHA), who used the occasion to attack Airbnb.
"There is a big, growing misuse of the platform, which the platform allows, by professional landlords," Ibrahim told MPs.
"[This puts] pressure on housing stock, which is already very stressed in London, driving up rents and inflating property prices."
Ibrahim handed MPs research suggesting Airbnb helped push up house prices in the London borough of Hackney by 6% the previous year.
"We expect Airbnb to grow to 6–10% of private rentals by the end of 2016," the report stated, "likely having an even more dramatic effect [on house prices]."
This analysis of Airbnb's impact has since been backed up by one London council.
A spokesman for the London borough of Camden, which covers the popular tourist areas of Covent Garden, Bloomsbury, and Regent's Park, told Buzzfeed News that landlords can make three times more renting their properties on Airbnb than normally.
"We do believe the increasing use of properties as hotels with the ability for landlords to get circa 300% [more] than borough average rents has an inflationary impact [on house prices]," the council spokesman said.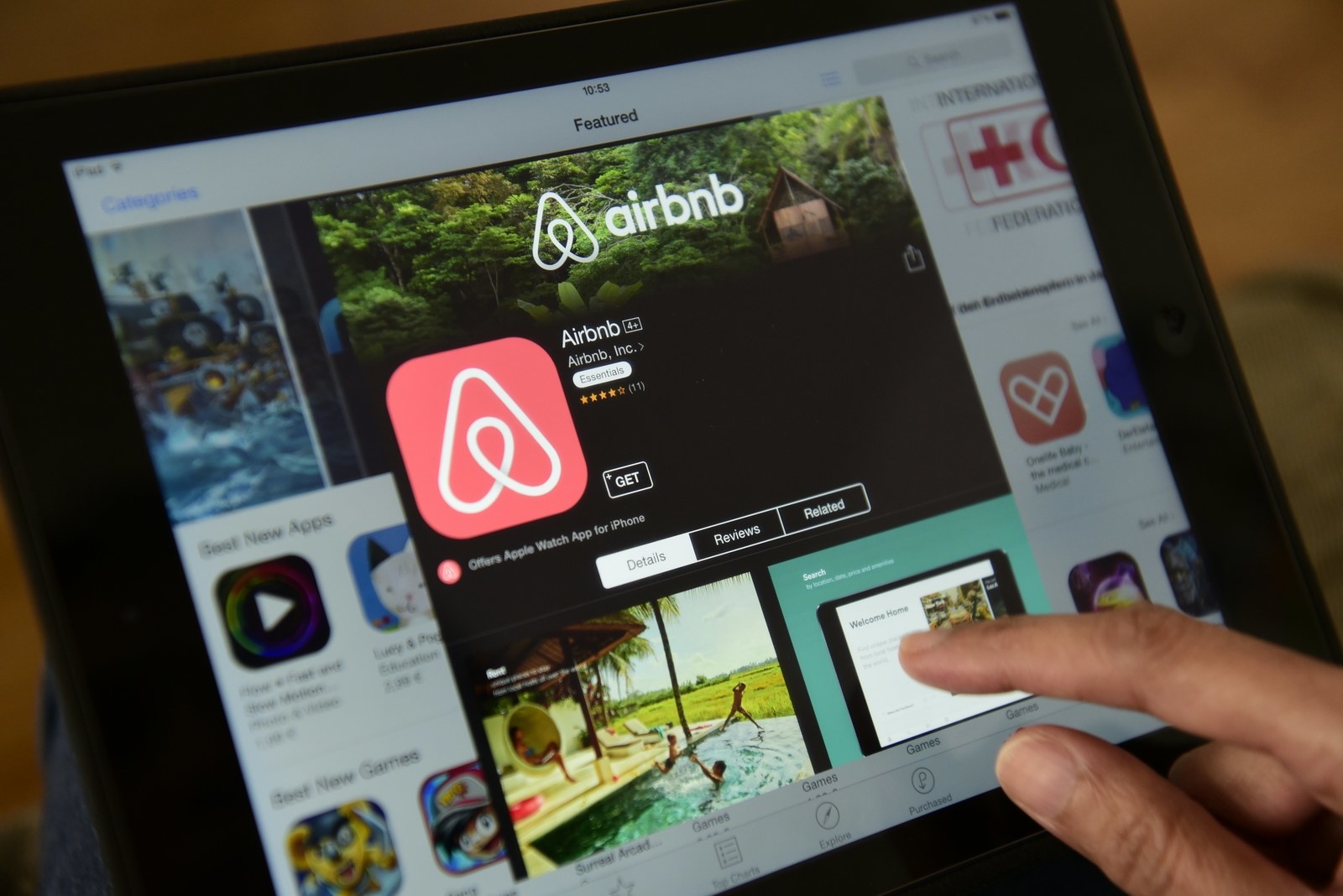 Airbnb's house price problem is not unique to London. Popular tourist cities across the world have, in recent years, taken action to try to curb the site's perceived impact on house prices.
Berlin, Paris, Amsterdam, San Francisco, Barcelona, and Reykjavik all recently passed laws designed to prevent the site being abused by professional landlords.
Berlin's law – known as Zweckentfremdungsverbot, or "prohibition of improper use" – bans anyone from using a home rental service to rent out an entire house or flat, on pain of being fined up to £70,000.
London's equivalent is the "90-day rule", which states that no home can be rented on an Airbnb-type service for more than 90 days in a year without specific planning permission.
The problem with this rule, campaigners say, is that responsibility for enforcing it rests with local councils. And councils say that without Airbnb's help, they're powerless to tell who's in breach.
"For privately let or owned properties it is extremely difficult to prove any individual property has gone over the 90-day rule," a spokesman for Camden council told BuzzFeed News.
"We can issue enforcement notices where complaints have been made or where we suspect a property is being used as a hotel, but collecting sufficient evidence for successful prosecution is practically impossible."

The other problem with London's 90-day law is that very few people know about it – including, it seems, people within Airbnb itself, leading some of its staff to advise hosts to disregard the law.
Posing as a potential Airbnb host, a BuzzFeed News reporter contacted the company's customer service centre for advice on whether he could safely rent his London home for more than 90 days a year.
"Apparently there's a rule that says you can't rent out your house for more than 90 days," the reporter asked. "I just wondered if that's something I need to worry about or not?"
"Um. I've never heard of that," the Airbnb customer representative initially replied. "Do you mind if I take a while to look into this and I'll call you back?"
A few hours later the Airbnb representative called the reporter back.
"I don't think we've got any problem with people hosting for longer than three months in the calendar year," she told him. "I wouldn't take any notice of [the 90-day rule]."
The Airbnb customer service agent then sent the reporter an email apparently confirming her earlier advice to ignore the 90-day rule – and offering a $25 discount off his next Airbnb rental.
"As we discussed, at the moment, we do not have any updates from London City Council [sic] on reservation restrictions, so I would not worry about hosting on Airbnb. If you do have any other questions, you could contact your local council.
"As you're new to hosting, I've issued you a $25 coupon to use with your next reservation."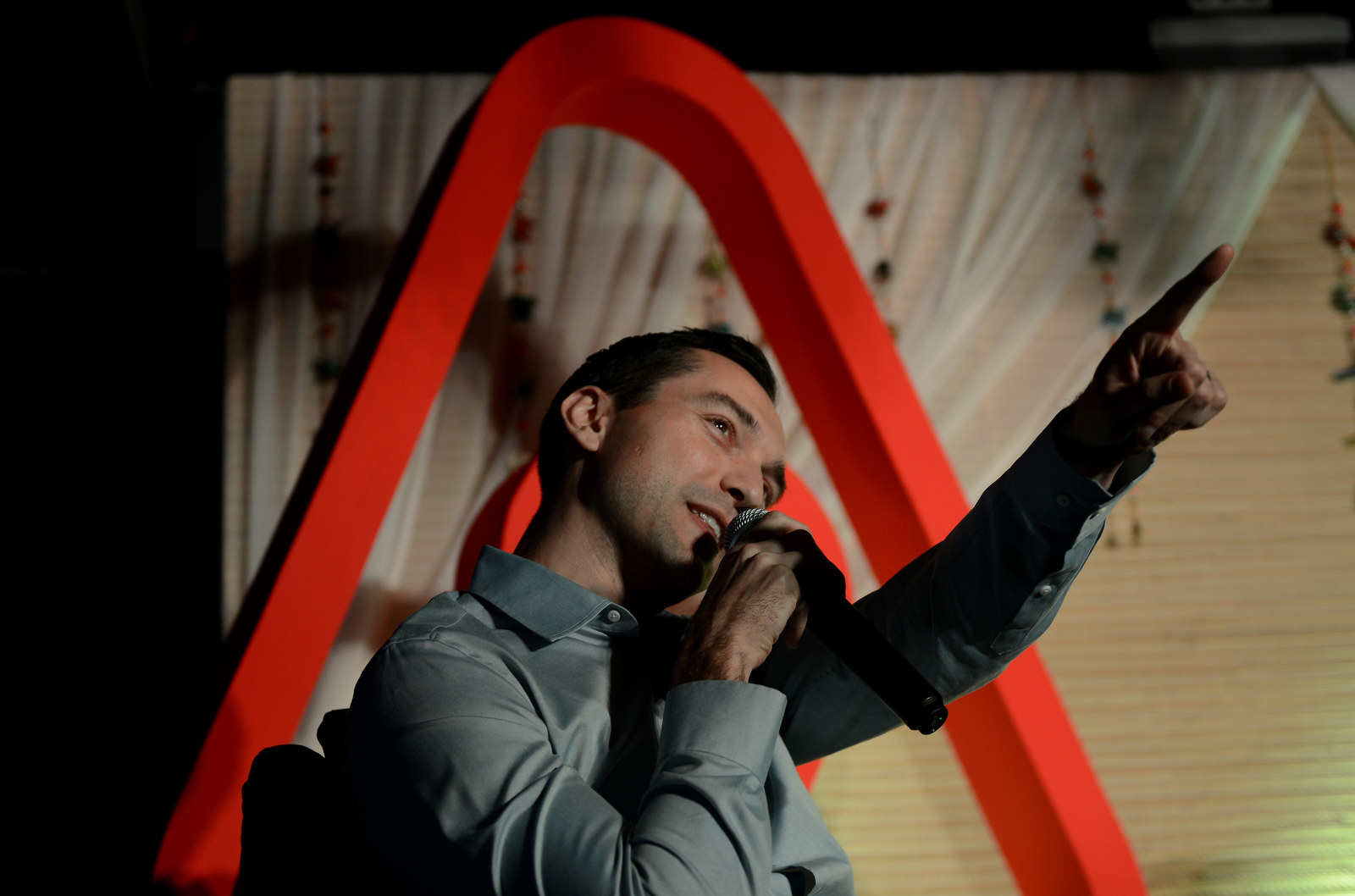 Elsewhere in the world, Airbnb has acknowledged professional landlords using its site could worsen housing crises – and has taken action. Last month, Airbnb took its most visible action yet, in New York City, by removing more than 2,200 homes it judged were being run by full-time, professional Airbnb landlords rather than the amateur hosts the site claims are its hosts.
"We are concerned about hosts who may offer space that could otherwise have been on the long­-term rental housing market in New York City," the site said as it announced the move. "We regularly review hosts with more than one entire-home listing."
However, data seen by BuzzFeed News suggests a very different story in London. Airbnb doesn't routinely publish detailed information on how many of its hosts have multiple listings, how many homes are leased out for more than 90 days, or how many days per year properties are available – if a home is available for three to four weeks a year, it suggests someone leasing out their own home when they're on holiday. If it's available for 40-plus weeks a year, it looks more like a professional lease.
Airbnb's statistics say the typical London host earns £3,500 a year through the site, boosting London's economy by £1.3 billion a year.
Inside Airbnb, a project by the photographer Murray Cox, gathers and publishes estimates of that data for a number of cities around the world. BuzzFeed News analysis of the site's latest data for London shows thousands of hosts list multiple properties simultaneously on the site.
When Inside Airbnb last collected data, in June, more than 7,600 of Airbnb's 21,861 full-property listings – over a third – were offered by hosts with two or more listings.

Some hosts had far more than two properties listed on the site. A total of 142 Airbnb hosts had 10 or more full properties – a total of 3,706 listings – on the site at one time, while a small number had more than 100 simultaneous listings.

Some of these appear to be "agents" acting for multiple hosts, but some appear to be running hostel or hotel businesses through the site – one host, using the name "Petra", lists 110 apartments in Islington, Camden, Southwark, and Tower Hamlets, with a common naming scheme – the "Carmen" apartment in Islington is listed at £350 a night, while the "Evan" apartment in Tower Hamlets is £280.

Inside Airbnb's data also tries to estimate how often properties are leased out each year – a figure based on the number of reviews for each property. The site estimated an average occupancy of 81 days a year for London, a figure that, if correct, means potentially thousands of listings on the site would be occupied for more than 90 days a year, the UK legal limit without specific licences and regulation.

Appearing opposite the BHA's Ufi Ibrahim at last January's hearing into the digital economy was Patrick Robinson, Airbnb's head of public policy in Europe, the Middle East, and Africa.
Asked to address the allegation that some London hosts may be renting out homes for more than 90 days, Robinson pointed to company statistics indicating that the "typical" London Airbnb host rents a property for just 50 nights a year – well shy of the 90-day cut-off.
But BuzzFeed News can reveal that this figure – which the company has since repeated in promotional material – is a median average and not a mean, and as such may serve to mask a minority of hosts renting out their properties for many more nights than this each year.
Robinson also told the committee how Airbnb's structure means responsibility for adhering to local laws – and any risk involved in breaching them – lies with Airbnb's hosts, rather than with the company.
"The risk does lie with [the host]," Robinson admitted to MPs. "This is a peer-to-peer marketplace. It is for [the host] to understand the rules that apply to them and to abide by them and adhere to them."
He went on: "Only they can know what specific circumstances they have and what their particular circumstances are. Only they are therefore best placed to ensure that they are living up to those rules. That is the appropriate balance in an online marketplace."
Airbnb this month embarked on a new round of funding that valued the company at around £23 billion.
As the company grows, so too do its lobbying and PR efforts across the world.
In 2015 the company created the website airbnbaction.com, which collates and publishes positive stories about the service, some of which detail the efforts by groups of local hosts pushing back against greater regulation of the service.
Another part of this public policy offensive was a big global hiring surge in Airbnb's public policy department. In June, Airbnb's website advertised for 37 new "Public Policy" staff, more than in any other area of the company, including several roles based in London.
Most of these new jobs were for what the company called "Community Organisers". Among the key responsibilities of these roles is to "support hosts' right to homeshare", the company's website explained, by "organising meetings and events for hosts and supporters of homesharing". The organisers should also, the job description said, help hosts "engage with the local and national policy process".

BuzzFeed News sent Airbnb a list of detailed questions in relation to this article, including what action the site would take to ensure its helpline staff knew UK legal rules, whether New York's "One Host, One Home" policy would be extended to the UK, and what steps Airbnb took to monitor London hosts leasing property for more than 90 days a year.
Airbnb sent a statement in response saying the site helps regular Londoners afford to live in the city.
"Hosting on Airbnb puts money in the pockets of regular Londoners and helps them afford living costs in one of the word's most expensive cities," it said.
"The UK has introduced clear and simple home sharing rules that boost economic opportunities for Londoners and help them make ends meet. We will continue to be good partners for London and are working with policymakers to promote responsible home sharing and democratise the benefits of travel for everyone."