Just the other day, Burger King introduced the latest addition to their menu: FLAMIN' HOT MAC N' CHEETOS. Yes, these are the newer and naughtier version of last year's iconic Mac N' Cheetos.
And because 2017 has been basically a hot trash fire, we figured we deserved to treat ourselves to something nice and decided to hunt down these fiery beauties.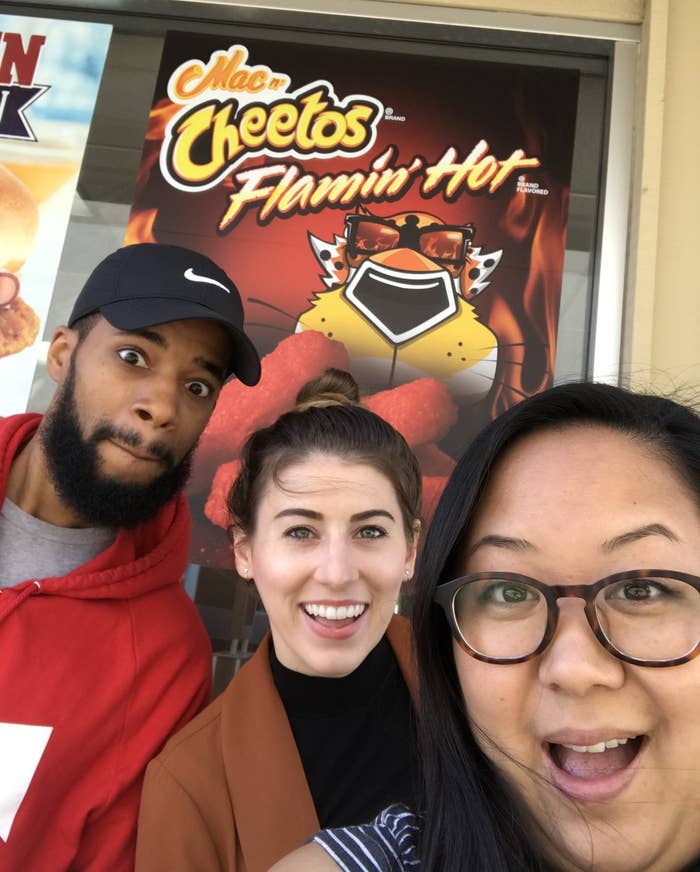 We ordered two boxes ($2.95 each, five pieces in a box) and marveled at how the boxes were basically 🔥🔥🔥.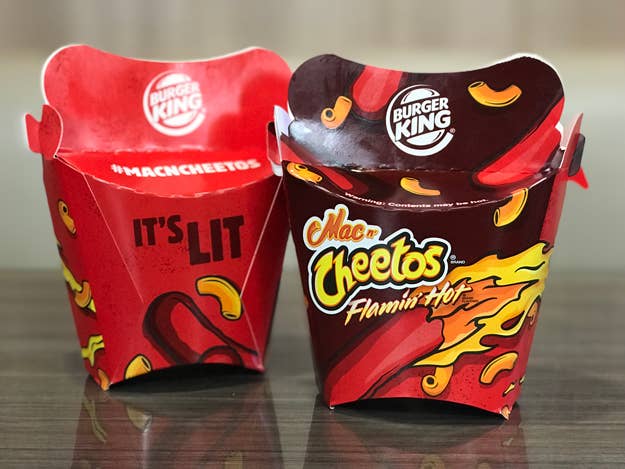 An up-close look revealed that this snack was NO JOKE. Look how freakin' RED these are (just like our beloved Flamin' Hot Cheetos)!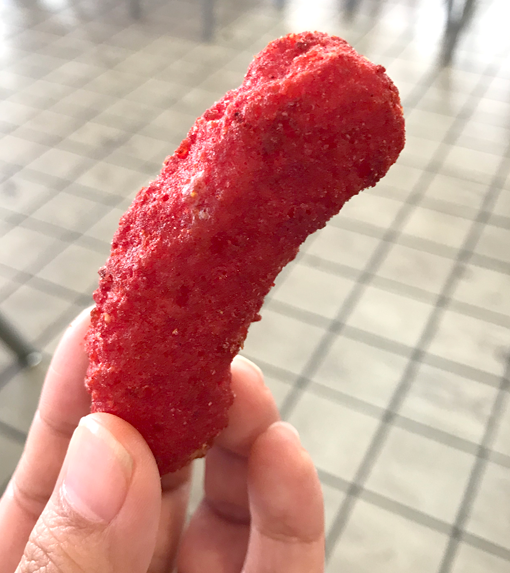 Farrah tried them first and thought this was a delicious, state fair type of snack!
Chris tasted them next and thought it's always a shame when something is so delicious, but only available for a limited time!
And finally, Crystal was VERY surprised at how addicting these were.
Although we were all a little disappointed that the cheese wasn't very ~gooey~ inside, overall we thought these tasted really, really good.
Basically, these are like fried mac and cheese balls with a little spicy KICK at the end. And if you love Flamin' Hot Cheetos as much as we do, then you will not be disappointed by these!