We Taste Tested Chocolate Peanut Butter Cheerios Vs. Reese's Puffs In The Name Of ~Science~
"Reese's Puffs if you wanna be naughty. Chocolate Peanut Butter Cheerios if you wanna be nice."
by
,
,
In case you hadn't heard, we now live in a world where Chocolate Peanut Butter Cheerios exist.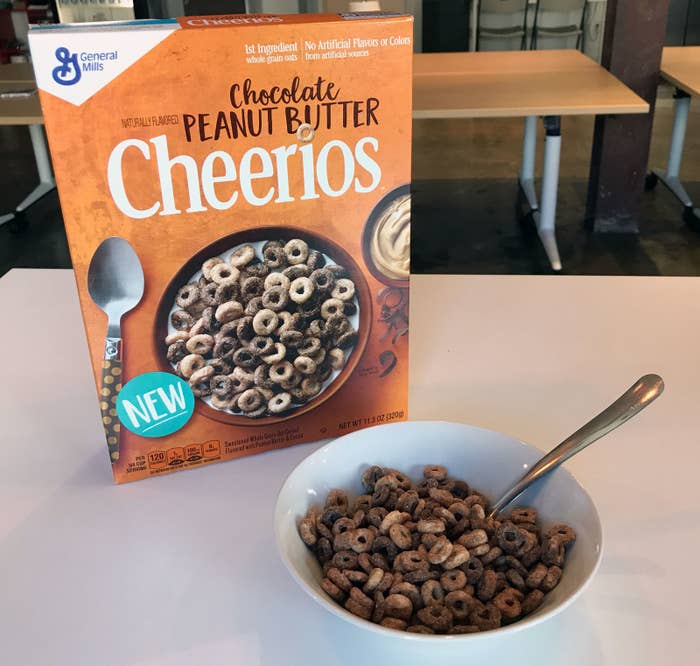 And, if you're cereal stans like us, then your first thought was probably, "Wait, isn't that like Reese's Puffs cereal?"
So, we decided to pit the new vs. the ~old~.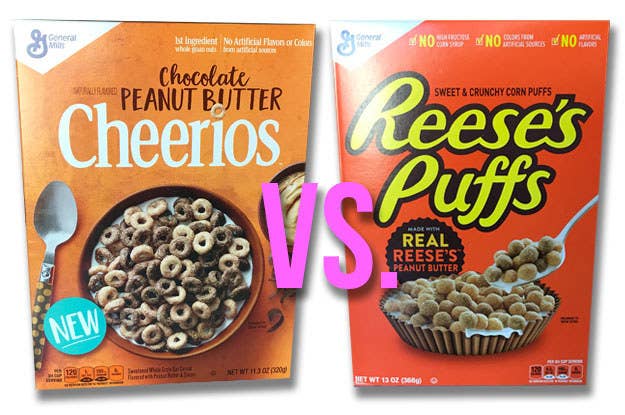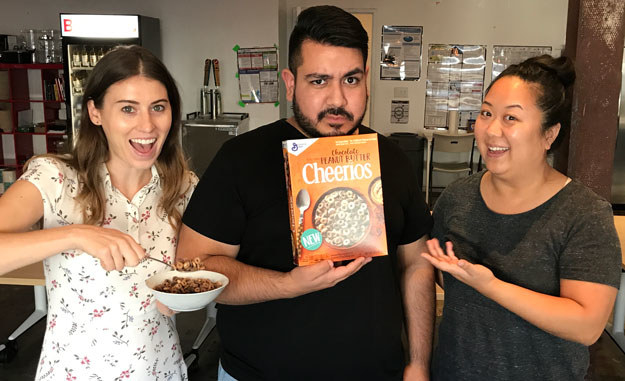 First up was Farrah, who was PLEASANTLY surprised by how delicious the Cheerios were.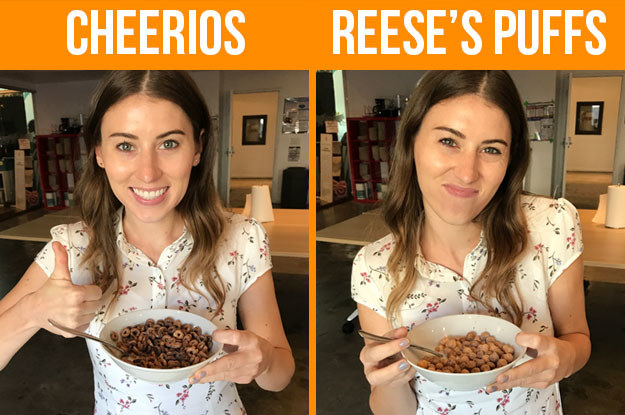 Pablo thought that both cereals deserve critical acclaim.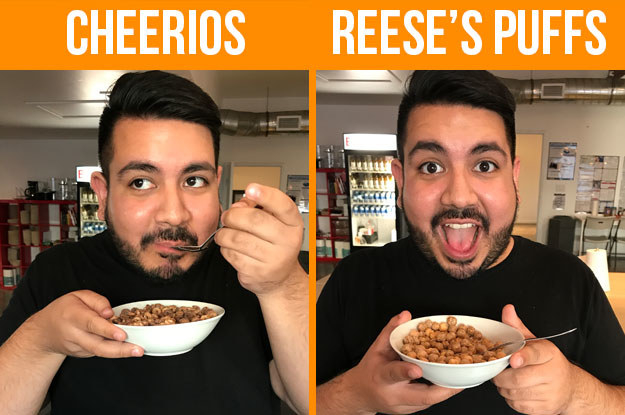 And finally, Crystal wasn't expecting there to be a huge difference between the two.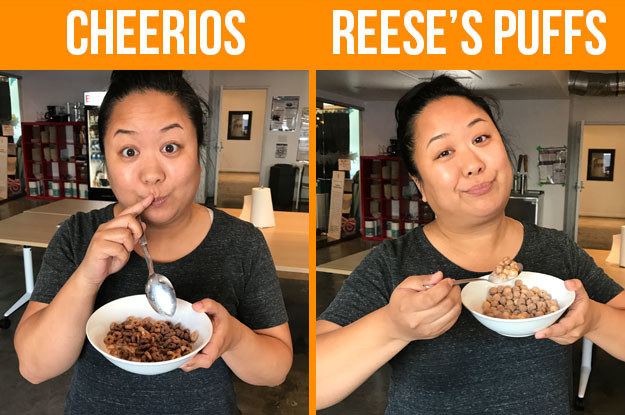 Overall, we feel like both cereals are delicious, but definitely not the same thing.